Looking for a meaningful way to show your child's teacher just how awesome you think they are? These teacher appreciation printables are just the way to give her a gift straight from the heart.
Because you know just how much we love teachers! We've also got other suggestion on our post Best Gifts For Teachers Ideas From A Teacher and for a good laugh, one of our most popular posts, 10 Gifts Not to Give a Teacher !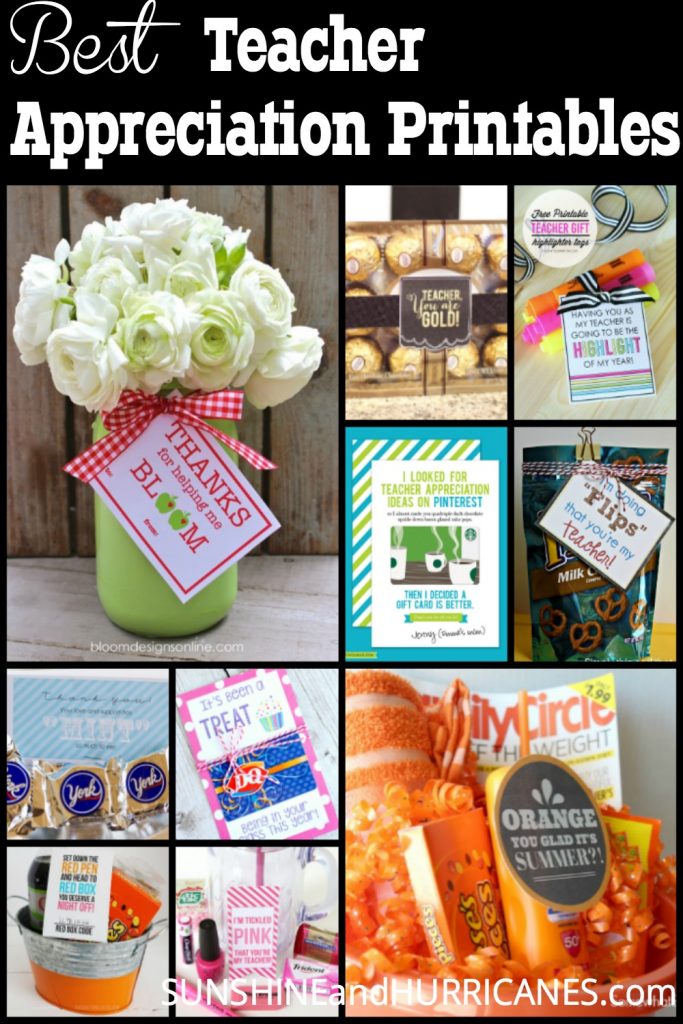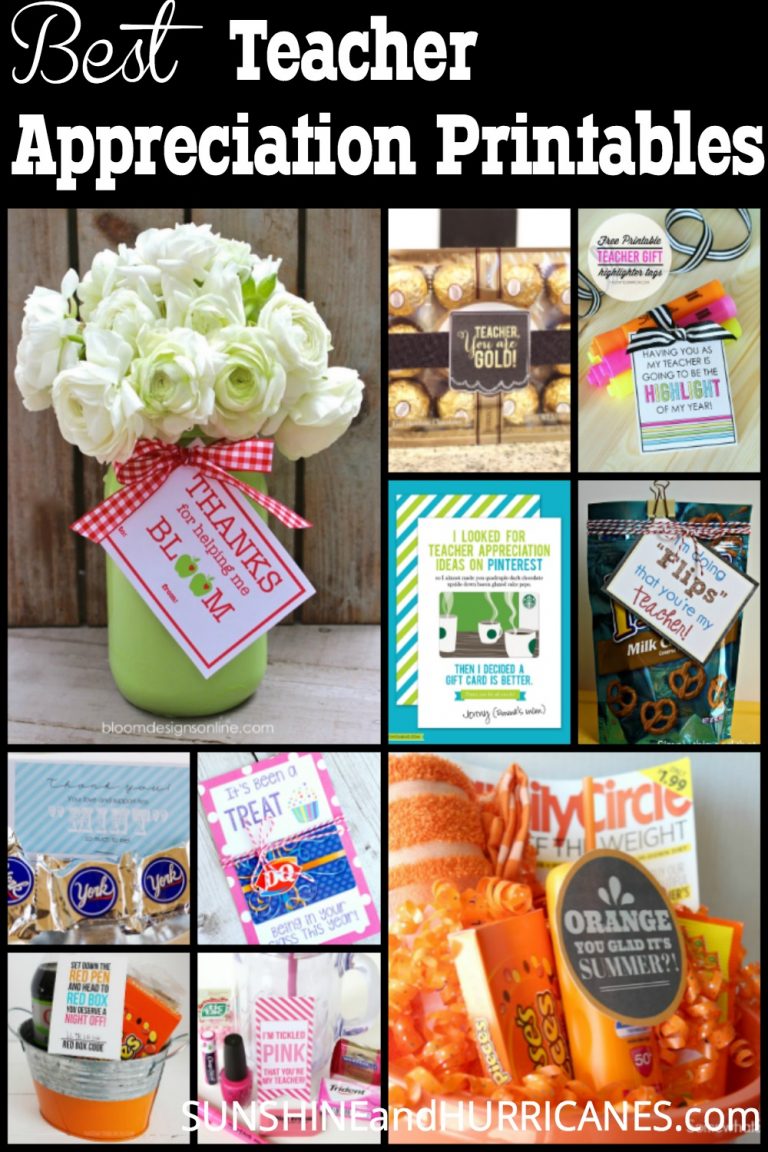 One of the most thoughtful ways to love a teacher can be with personalized gift that let's them know just what makes them special! It doesn't have to cost a lot to really make her day.
We've pulled together a roundup of some fabulous free printables just for teachers! Whether you're looking for a quick, easy idea for teacher appreciation week, the end of the school year, or just because – you'll find something here to make gift giving stress free!
Teacher Appreciation Printables
Gift Card Holders
These are the perfect way to add a personal touch, or even a punny one, to your expression of thanks!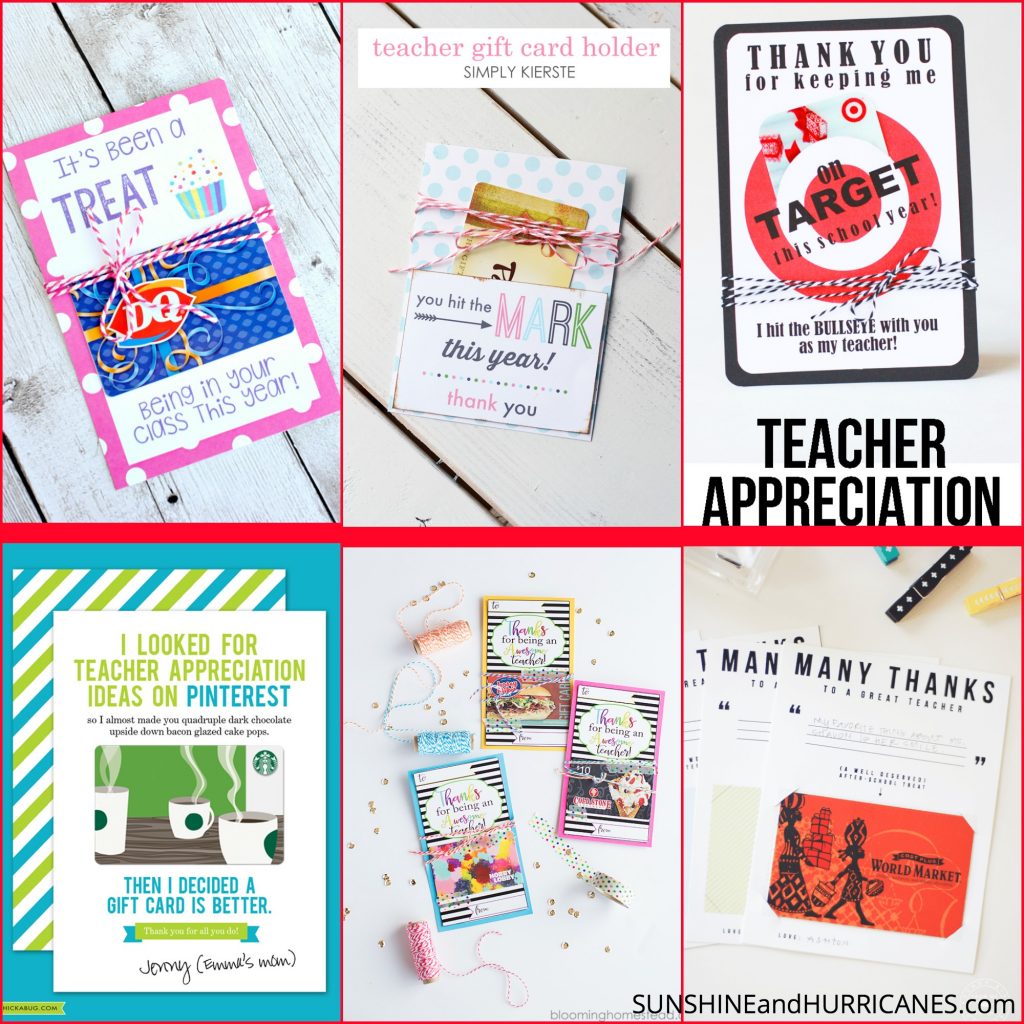 Ice Cream Treat Holder
Punny Presents
Science tells us that laughter is truly great medicine and a pretty awesome stress reliever so go ahead and give a dose to your favorite educator!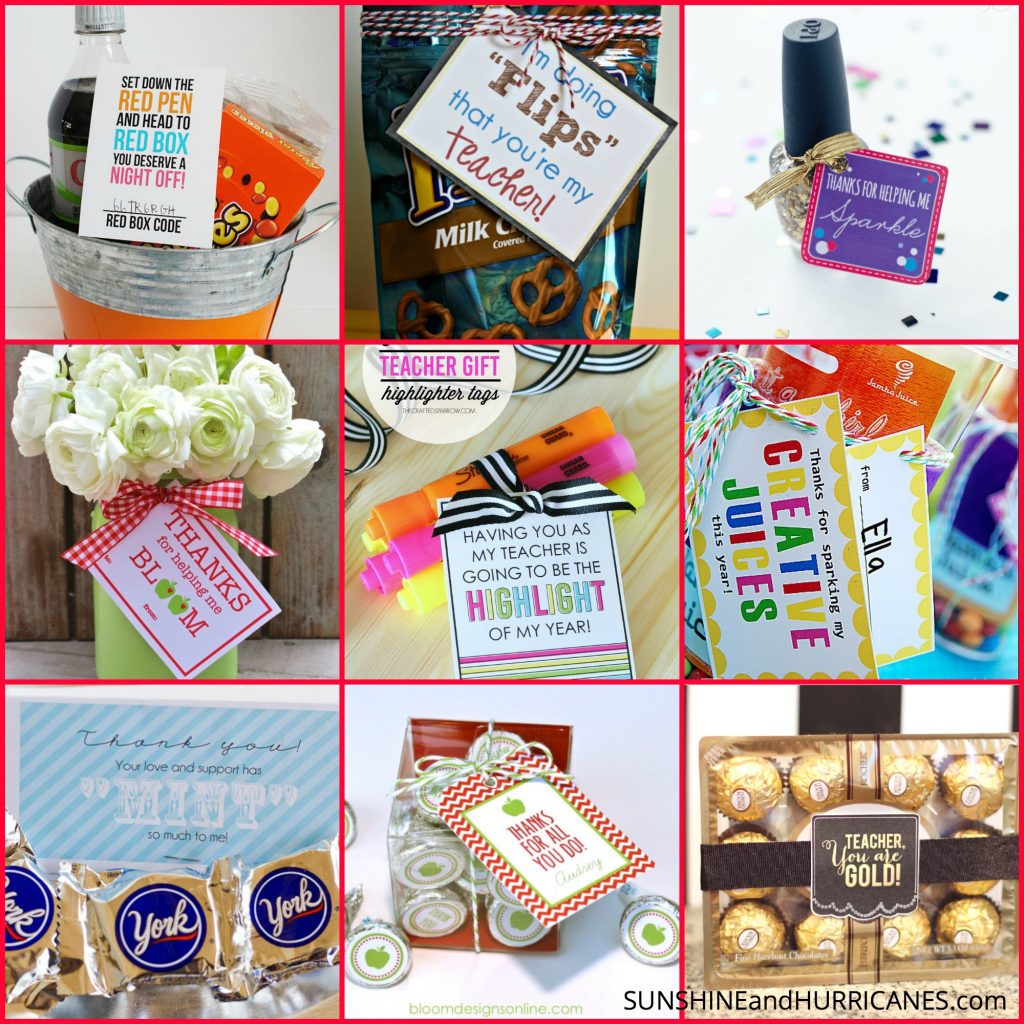 Themed Gift Packages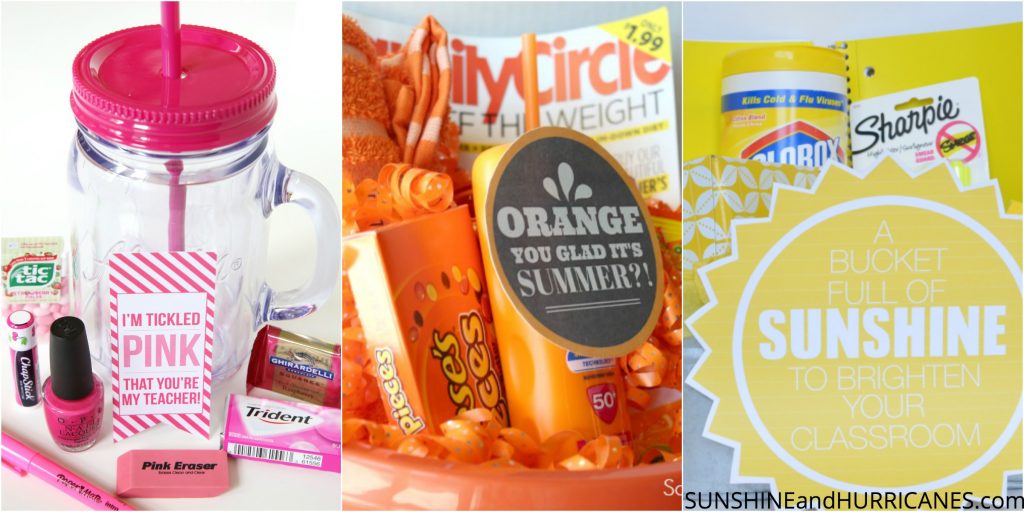 Teacher Questionnaire
I have a huge soft spot for these, as do all the teachers I know! They're truly from a student and something I've kept over the years. The mix of humor and sentiment make these a winner in my book!
Click Here for Teacher Appreciation Week Questionnaires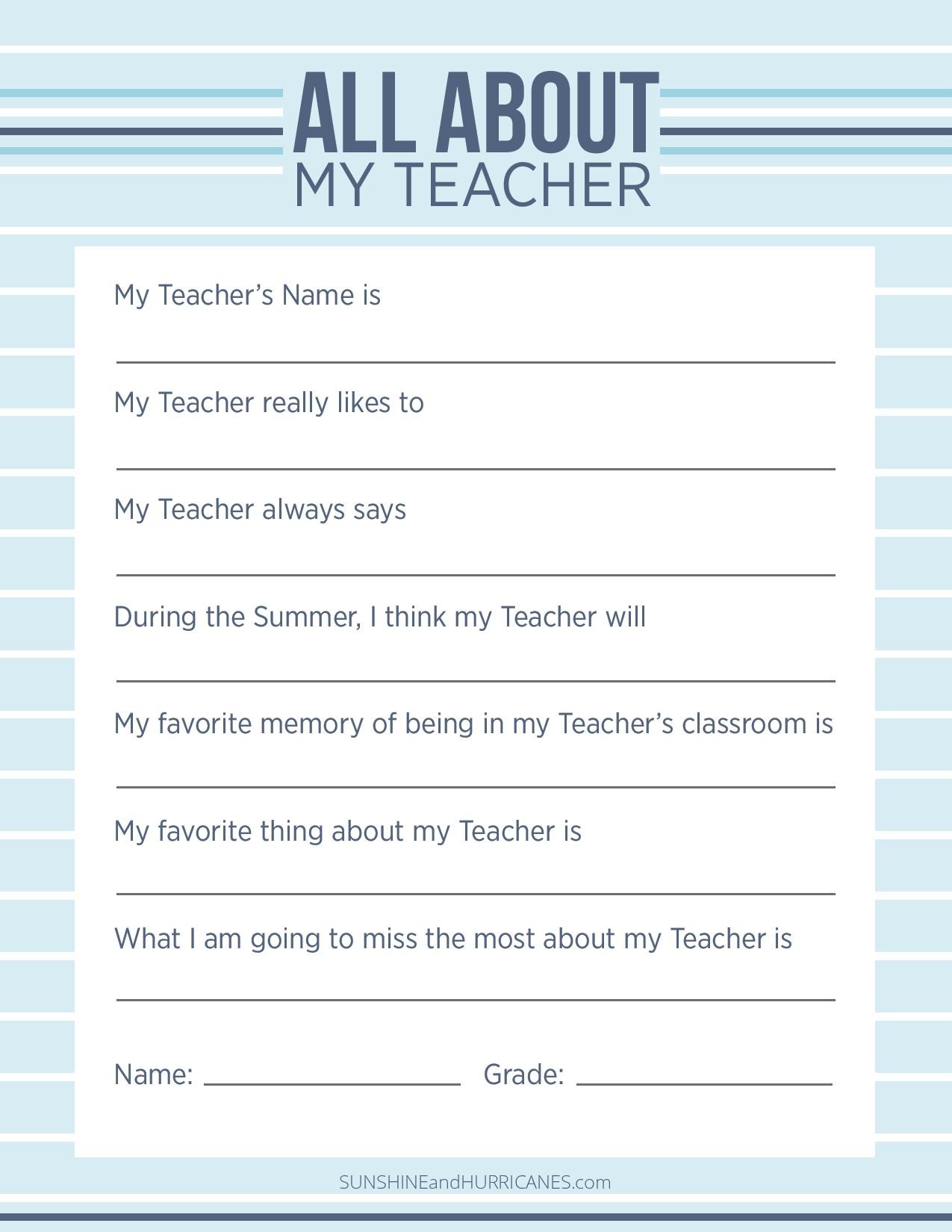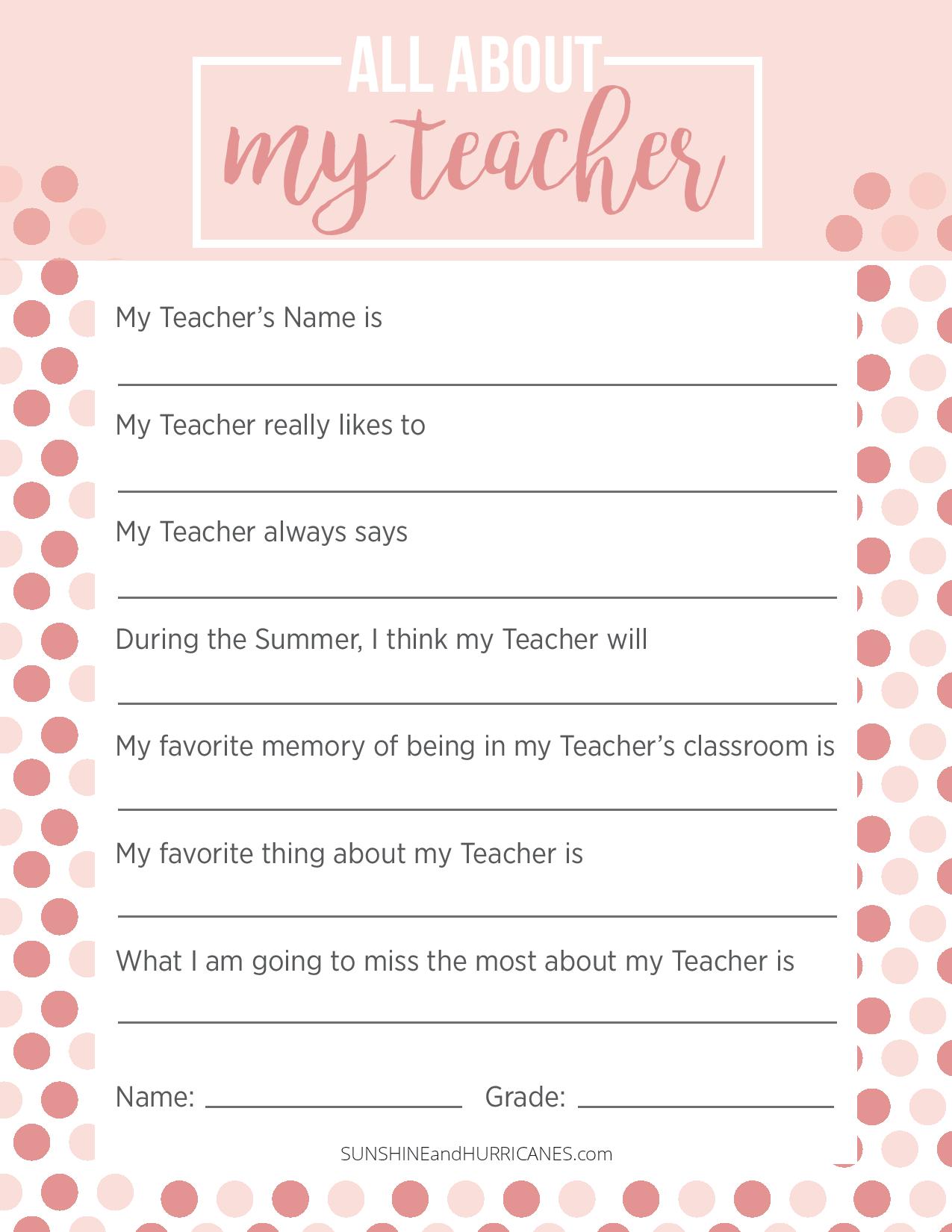 Be sure to check out our ideas for the best ideas for Teacher Appreciation Week and Year End Gift Ideas , we've got simple solutions that your favorite teacher will love!
Click Here:Teacher Appreciation Gifts and End of Year Teacher Gift Ideas
Do you have any other ideas for teacher appreciation printables?