Looking for teacher appreciation week ideas that are a bit more personal?
Want to give your child's teacher a more thoughtful gift for Teacher Appreciation week or an end of year present?
While they don't ever expect anything and are grateful for anything they receive, teachers come to care for their students is a special way.
One of the best ways you're child can say "thank you teacher" is by letting them know all the ways they may have had a positive impact on their lives.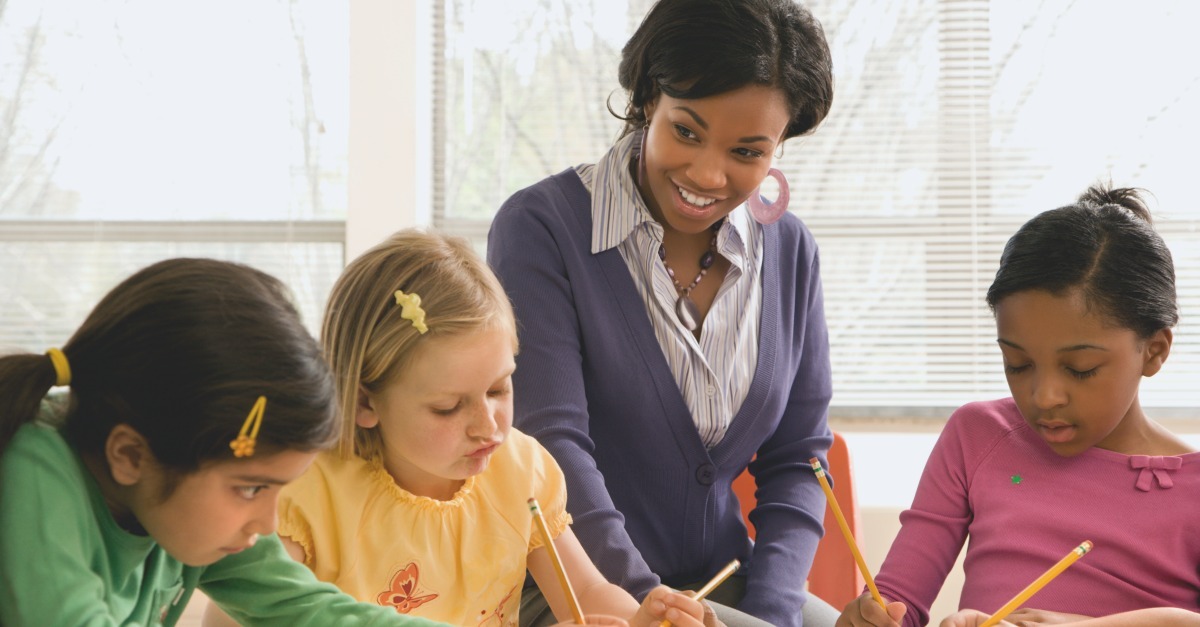 Kids love being able to give teach gifts that are from their hearts.
We can always take them with us to pick out yet another mug, or candle or gift card. But what if we could involve them in choosing a teacher gift in a much more meaningful way.
These teacher printable questionnaires give them just that kind of thoughtful involvement.
Their answers are sure to range from the silly to the sentimental, but either way, it is a great personalized gift to give for Teacher Appreciation Week or an End of Year Teacher Gift.
There are four different About My Teacher Printable Questionnaires to choose from, you decide which one suits your teacher the best.
Then just click on the link and set your little one to work filling in the blanks. I bet you can't wait to hear what they have to say….;)
Teacher Appreciation Week Questionnaires
FREE Teacher Gift Idea Printable Questionnaire (1)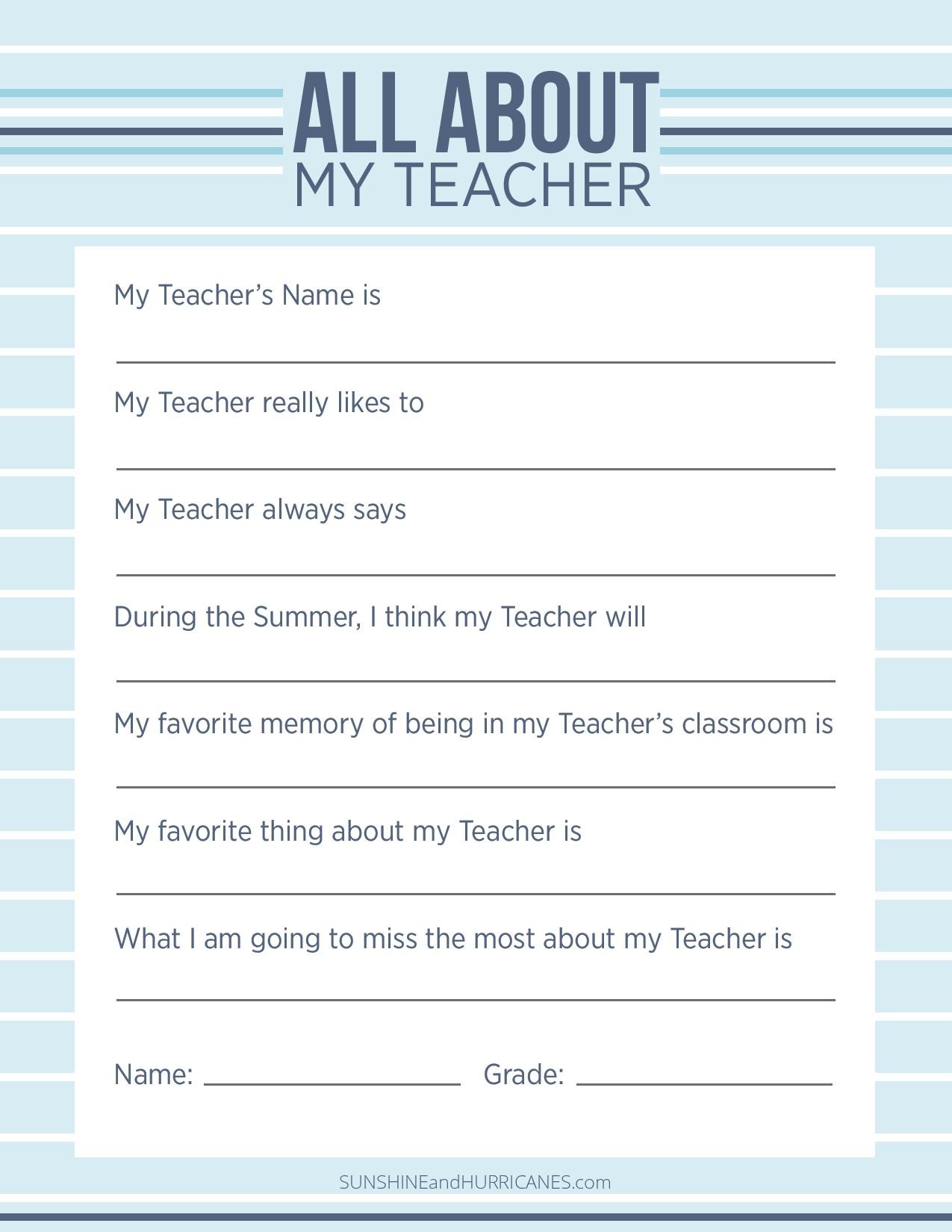 FREE Teacher Gift Idea Printable Questionnaire 2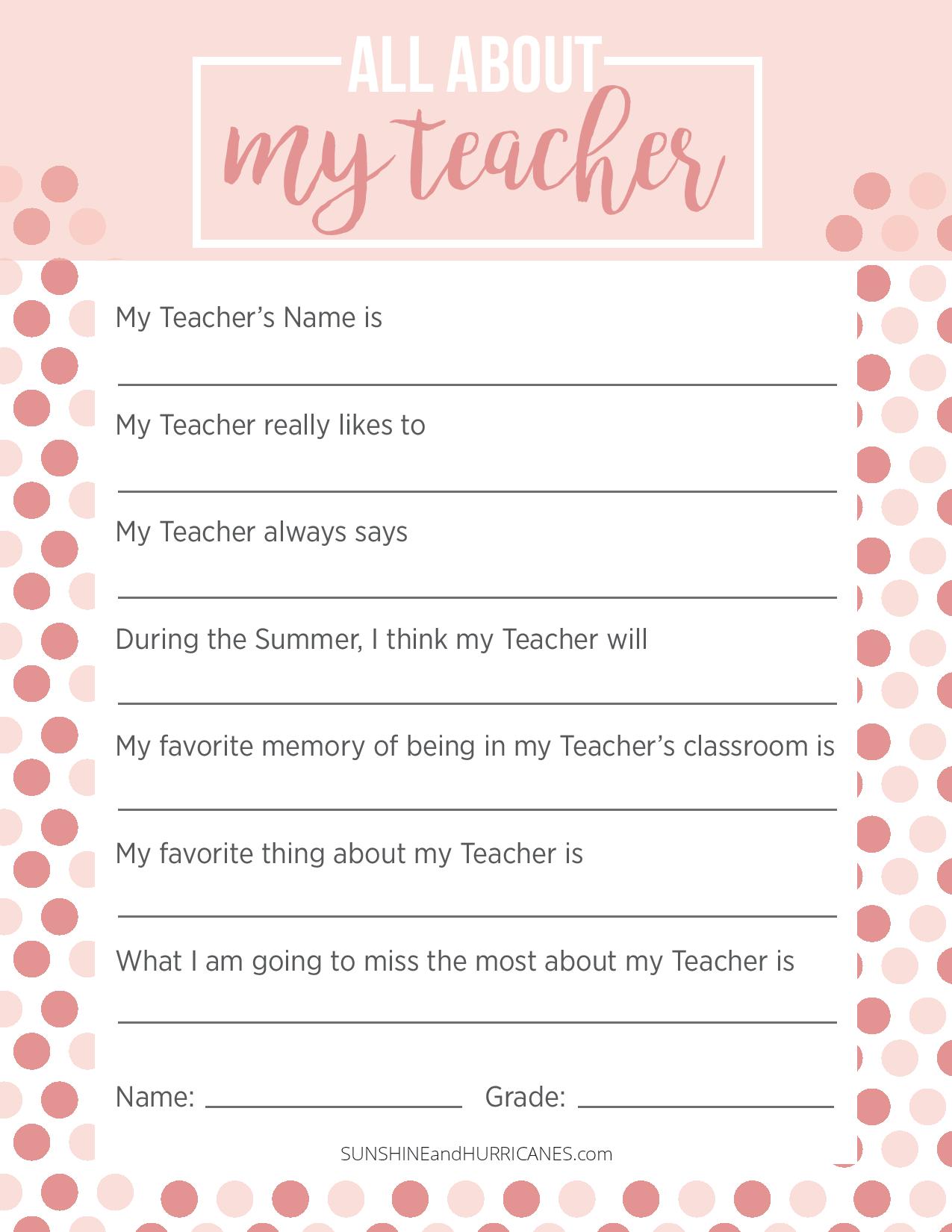 FREE Teacher Gift Idea Printable Questionnaire 3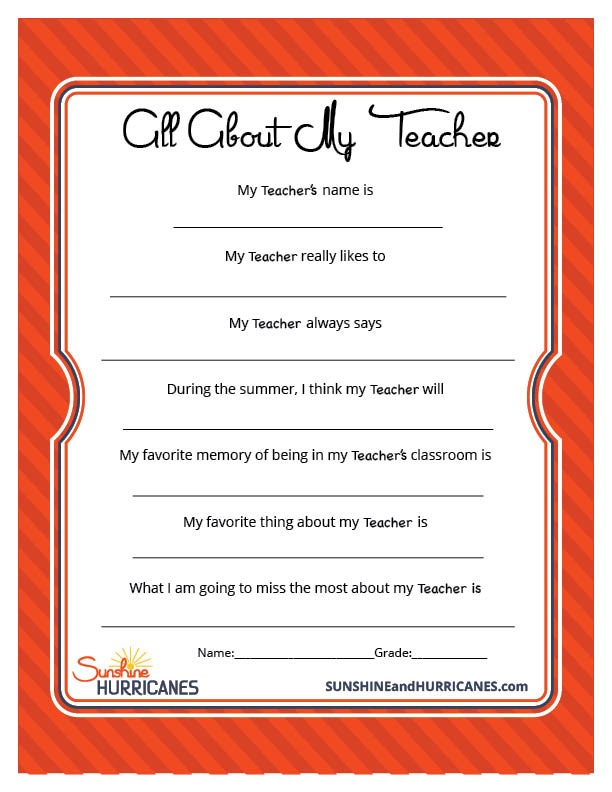 FREE Teacher Appreciation Week Printable Questionnaire 4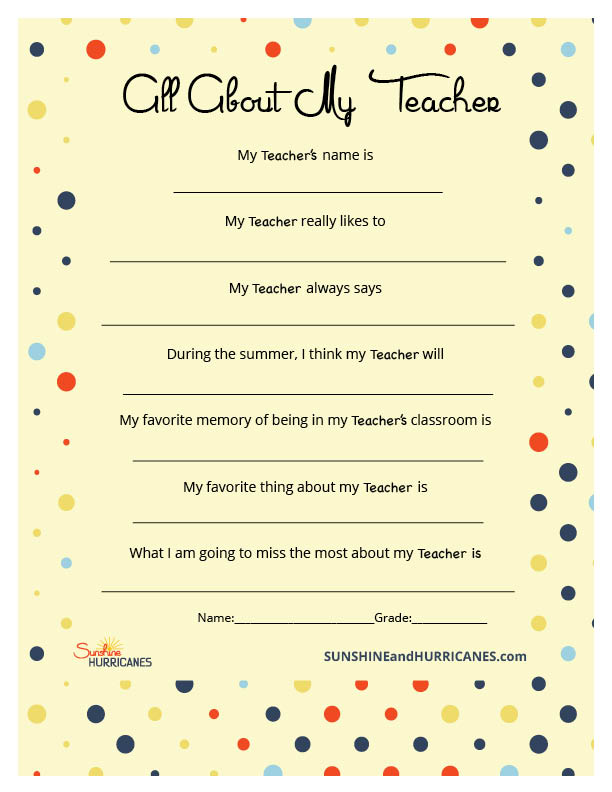 Moms are smart people, so I'm guessing you've already thought about this. However, just in case, if you have your child fill one of these out for their teacher as an end of year teacher gift or for teacher appreciation week, be sure to keep a copy. They'll get a kick out of looking back and reading these when they are older.
Also, maybe you'd like to give the teacher a little something else to go with these teacher questionnaires. We've got some great teacher gift ideas that really say "Thank You Teacher!" and even a few gifts you definitely don't want to give a teacher:
Related:
Tons of Teacher Appreciation Printables To Make Her Smile
Teacher Appreciation Week and Year End Teacher Gift Ideas
Do you have any other great Teacher Appreciation Week gift ideas you want to share with us?