Buying gifts for dads, husbands or any of the men in our lives is just hard. Half the time they buy what they want for themselves and the other half of the time the reason they haven't bought it for themselves is because it's crazy expensive!
We want to be thoughtful and show them how much we care, but we also can't afford that European sports car they were eyeing. So, what can you get them that they might actually like without spending a fortune, we've got a few ideas for gifts for dads and they are all under $30!
This post may contain affiliate links, which help support all the great content we offer here at S&H.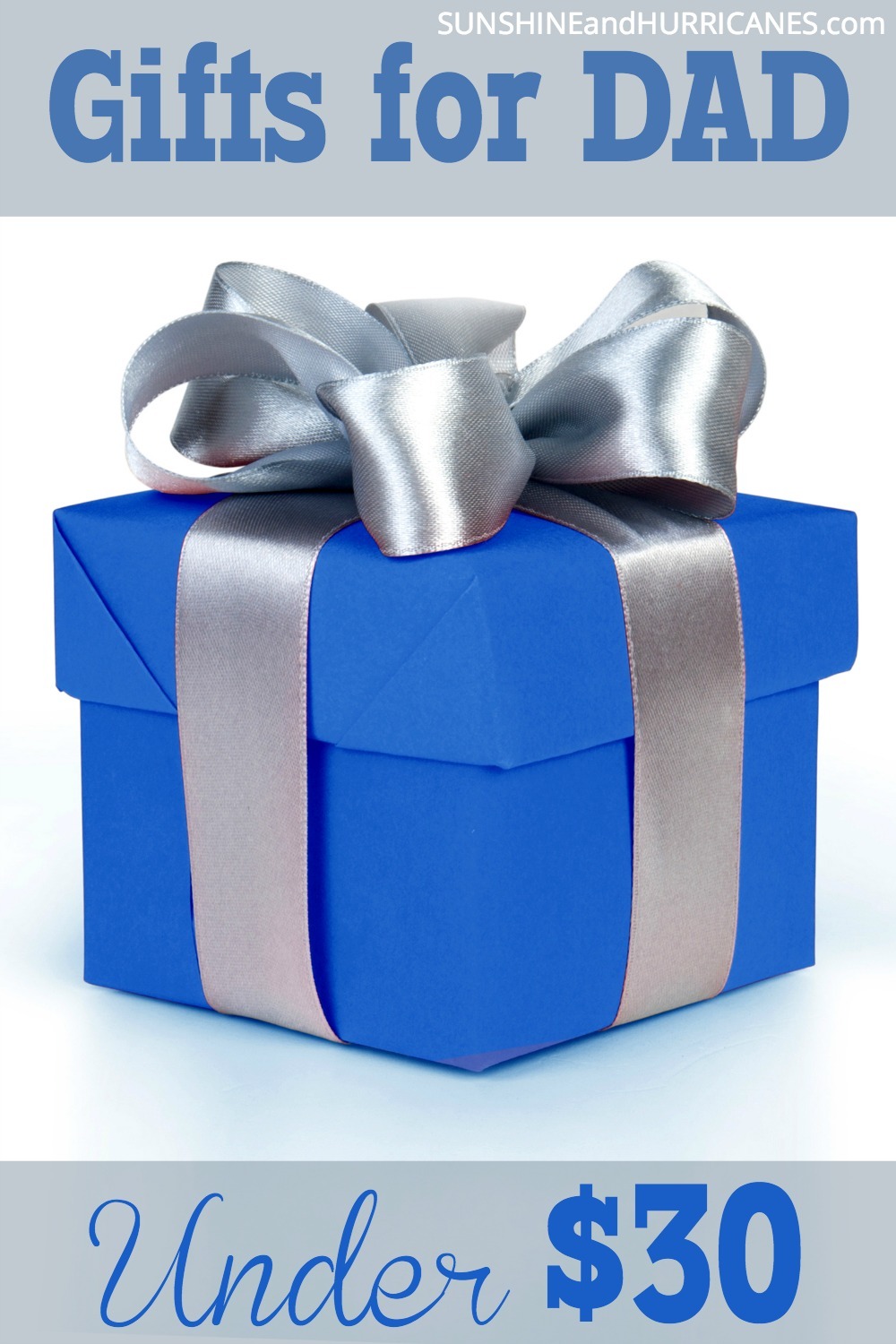 GREAT Gifts for Dads All Under $30! 
Beach Dads
We're from Florida, so we of course had to start with a few items for the Dad that loves to go to the beach. If you've got a fashionable dad who likes to keep cool in the heat of the sun, then he's going to love a Fashionable Fedora
 starting at $7.99 on Amazon.com

Not quite the fedora type? Well then, how about a Coleman 18-Quart Party Stacker Cooler
 that is great not only at the beach, but for tailgating, camping, and many other father favorite activities. $19.39 on Amazon.com.
Sporty Dads
What a perfect welcoming touch for the MVP of your household. Dad will feel like he hit the game winning run every day when he walks over this baseball themed mat and greets his family. Homeplate Mat, for the baseball Dad, $22 at uncommongoods.com

Handy Dads
If "Always be Prepared" is his motto, then he will be thrilled with this tool friendly keychain that has both a miniature screwdriver, a knife, bottle opener and led flashlight.Swiss+Tech ST60300 Multi-Tool 7-in-1 Key Ring Tool, $5.45 at Amazon.com.
Techie Dads
If gadgets and gizmos make him happy and his mobile phone is like a third appendage, then this is exactly what he needs. An ultra compact high speed portable charger that can be tucked in his pocket, but gives his battery a boost in a hurry. Provides almost full two charges for today's popular mobile phone models and comes in several colors,  for the techie Dad, $15.99 at Amazon.com


Gourmet Dads
If Grilling seems to transport your dad to his happy place, he will appreciate this clever device for cooking up a round of sliders. It can accommodate up to nine burger patties at a time and even has a bun cutter to trim regular-sized buns to exact specifications. Mini Burger "Sliders" Grilling Set
, $20.99 at Amazon.com.
Jet Setting Dads
Whether he travels for business, adventure or a little bit of both, Dads need a way to carry a toothbrush and toothpaste. This stylishly rustic travel kit will ensure he has room for all his grooming essentials while he is on the go. Kenneth Cole Reaction Men's Top Zip Travel Kit
 is just $24.99 at Amazon.com
Man Cave Loving Dad
No man cave is complete without a proper dartboard. Even if Dad doesn't have a room of his own, this is the perfect size for a lanai or garage. Let the games begin, and when it's Dad's turn, be sure to get out of the way. TG Dart Game Set With 6 Darts and Board Dart Board
, $17.99 at Amazon.com
College Sports Dad
Give Dad a great gift he'll actually be excited to wear and let him show some spirit for his favorite college team. A large selection of colleges are available at The CBS College Sports Store, starting at $24.95.
Caffeinated Dad
Whether Dad is a coffee connoisseur or just lives for his daily cup of joe, there is not better way to cater to his need for a caffeine fix than with Death Wish Ground Coffee, The World's Strongest Coffee , $19.99 for a 16 oz bag on Amazon.com
History Buff Dad
For a Dad who can answer any Jeopardy question from the dawn of time to the most recent world wars, indulge his obsession for days gone with a little bit of humor thrown in for fun. The Mental Floss History of the World: An Irreverent Romp Through Civilization's Best Bits
, $14.59 in paperback or $12.59 for Kindle at Amazon.com
Geek Dad
Move over Rubik's Cube, there's a new game in town. These science inspired brainteasers are not child's play. Test your smarts as you take each apart and then attempt to re-assemble the pieces. Start with the atom and then move up to the molecule, then the particle and finally the cell. Your mind will be properly blown. Lab Test Games at uncommongoods.com, $20.00.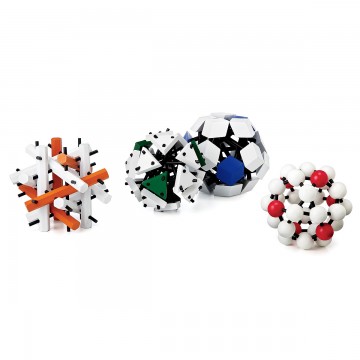 Running Dad
Whether he likes to jog around the neighborhood or run marathons, it is important in Florida heat to stay well hydrated. This light weight water bottle with an adjustable hand strap makes it easy and comfortable for Dad to take water on the go. There is even a small mesh pocket for a key, cash or food. Nathan's Insulated Handheld Running Flask, many different colors and options available on Amazon.com
The Craft Brewer Dad
Craft brewing is the trend of the moment appealing to those with distinct and individual tastes who appreciate the quality and care that goes into the making of these beverages. Give Dad a chance to sample a whole selection of brews with the create your own craft beer six pack at World Market stores throughout the U.S.
Mr. Funny Business Dad
Make a boring day at the office a little more fun for a corporate dad with this cheeky disguise pushpin set. Now he can add some character to those important reminders and personal photos he displays on his notice board at work. It will be the talk of the water cooler. SUCK UK Novelty Push Pins – Disguise, $8.27 at Amazon.com. 
The Sailor Dad
For fathers who love to raise the sails and hit the open seas, a nautically themed gift will never set you adrift. A handy tool to have on board for days spent with the wind at your back and the sun overhead or even just great to have on hand at home for those sailors at heart. Epic Products Anchor Bottle Opener, $14.29 on Amazon.com
Looking for other Gifts for Dads? What about a truly personalized questionnaire that your kiddos fill out with all their favorite and fun facts about their Dad.
Father's Day Printable Questionnaire Round-Up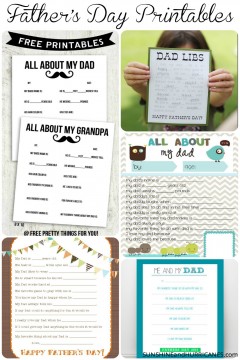 Fore EVEN MORE Gifts for Dads:
Follow Sunshine and Hurricanes 's board Father's Day on Pinterest.
What Great Gifts for Dads Do You Think We've Missed?