Boys will be boys, right? For whatever reason that means a full on infatuations with all things gross. I confess that while sometimes I know the things that my son finds funny are somewhat inappropriate, his fits of giggles can't help but be infectious. While none of us may want to encourage too much potty humor, I think it is okay to indulge from time to time with some gross gifts for boys.
Plus, sometimes giving in to "GROSS" can actually help us engage our boys in learning activities like reading and science in a way that makes it fun for them.
this post may contain affiliate links

Gross Gifts for Boys
(that parents won't hate too much)
Whether it's laughing at bodily functions, taunting siblings with creepy crawlies or covering themselves from head to toe in dirt and other disgusting substances, boys (and many girls) just can't help being drawn to all things gross. So, when it comes to special occasions, you often can't go wrong with gross gifts for boys.
As moms of boys, we've definitely gone through our fair share of gross gifts for boys and here are our suggestions for the ones that push the limits, but not too far. 😉
Farts in the Wild: A Spotter's Guide
There are few things that make boys grin like the act of passing gas. This book will have them falling over from laughter by the end as they learn all about animal farts from goldfish to elephants. The sound effects are hilarious, but so is all the factual data about each animal's unique farting style including odor, range, and frequency. If you have any little local toy stores you are likely to find it there or it's on Amazon for $14.39.
Totally Gross The Game
So my son actually owns this game, compliments of some relatives that will remain nameless. However, the fact is that it's pretty funny. He and a friend recently played on a rainy afternoon and by about ten minutes in, they could barely come up for air they were laughing so hard. All sorts of gross information from bodily functions to other seriously disgusting science across biology, chemistry and even zoology (no worries, nothing that isn't age appropriate). Consider it sort of like trivia pursuit, meets science, meets little boy humor all rolled into one. Ages 6-12, and available at some major retailers like Target or $14.98 on Amazon.
Crazy Aaron's Monkey Business Thinking Putty
There are actually about 15 types of Crazy Aaron's putty, but does it surprise you to learn this is their most popular one. Yes, we all know what it looks like and that is what makes it fun. It's messy play without the mess and great if you've got a practical jokester on your hands. Commonly found at local toy stores, novelty shops and on Amazon for $13.94. Another good to know, this product is made right her in the USA!
POOF-Slinky 0SA222 Scientific Explorer Disgusting Science Kit
Do your kids have some pretty stinky feet? Now they can find out why. Encourage the scientist inside all kids with this totally disgusting Science kit. Kids won't even know they are actually learning as they try out all sorts of gross experiments that covered everything from what actually grows on their own body, to what's really in their teeth and why humans produce some pretty nasty odors. Oh and let's not overlook that they'll also get to create an intestine, slimy snot and even fake blood. Who could resist all that glorious gross stuff?! Ages 8-10, $13.89 at Amazon.
Assorted Realistic Insects / Bugs
Who doesn't remember hiding one of these in mom and dad's bed as a kid to see if they might illicit a scream or two! My kiddos love to perch one of our very looking fake cockroaches on my breakfast plate from time to time. I enjoy watching they try to control their giggles while waiting for me to discover the plastic pest. Bugs are definitely not my favorite, but kids get a kick out of them. I've seen some pretty realistic ones everywhere from Michael's to Target. This is a set of 144 available on Amazon for $15.54.
Oh, Yuck! The Encyclopedia of Everything Nasty
Perhaps you are a little worried about science kits and fake bugs being in your home and you just aren't ready for that level of gross yet. Well, then this book is a little more tame, while still diving into that world of slimy and smelly that little boys love. Whether you have a reader or want to inspire one, this is a book they won't want to put down. $12.78 at Amazon and also available from Barnes and Noble and Wal-Mart.


Looking for gifts that maybe aren't quite so gross?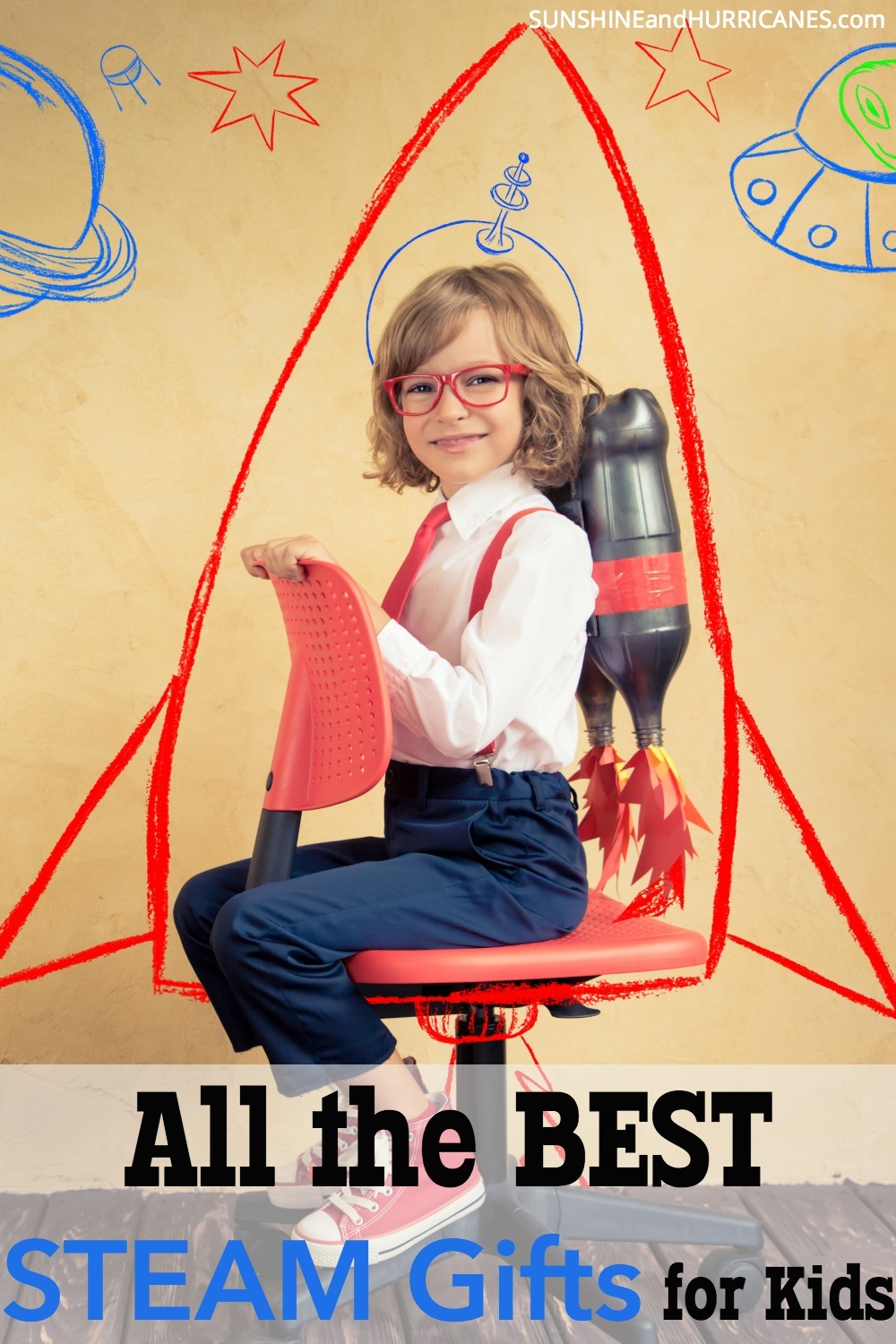 Have we missed any gross gifts for Boys that you're kids love?