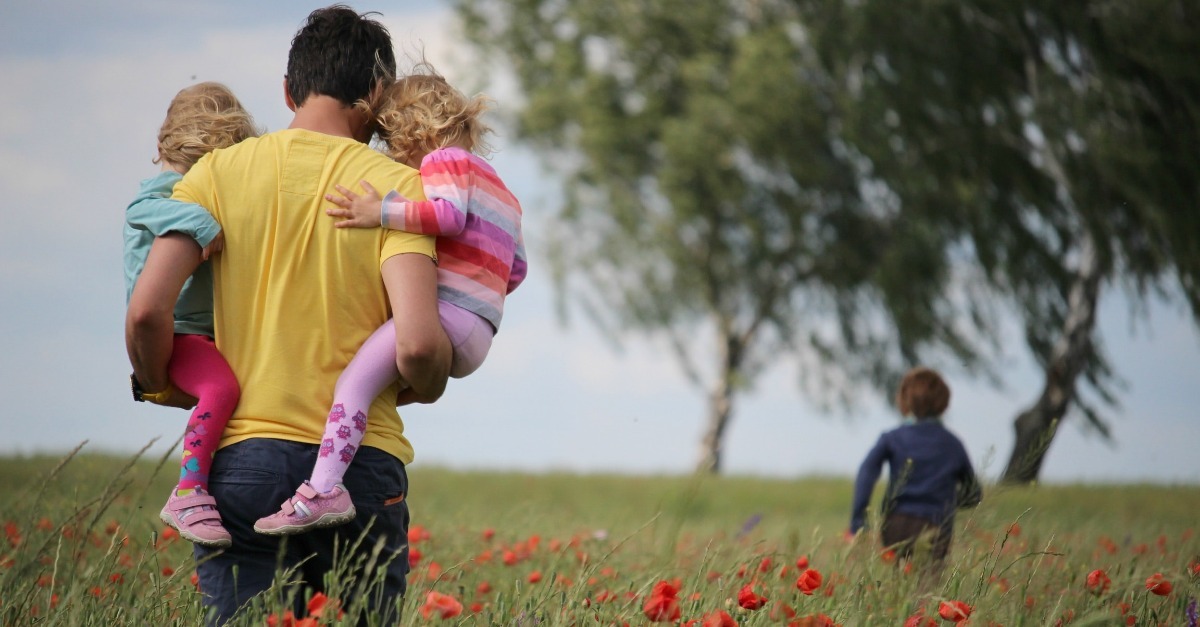 Inside: All About My Dad Printable Father's Day Questionnaire

Dad picks up the gift, lovingly sorta wrapped in superhero, princess or Teenage Mutant Ninja Turtle paper. The 700 pieces of tape give him a little tip off about the giver.
He smiles in anticipation (and a bit of worry) wondering what might be inside.
No matter what, he'll love whatever it is, because he knows it comes from the heart. But what if this year, you could touch his heart, and involve the kids in a meaningful way that they will enjoy too?
This All About My Dad Printable Questionnaire is such a simple way to give a Dad an extra-special gift for Father's Day or a Birthday. Plus, it's FREE!
These days, it can be so hard to feel like we're teaching our kids the right thing about giving. We take them to the store and have them pick out something, but the choices all seem like the same old stuff.
It's nice to have them make things as gifts for people, but we can only only have some many hand prints, painted mugs or cute dry pasta decorated frames.
Kids want to be involved and show how much they care, and with this All About My Dad Father's Day Printable Questionnaire they can do just that!
It will be fun for them to fill out and it won't matter if their answers are silly, sweet or just totally random. Dad will love hearing all the things they have to say about him and it can be an easy keepsake to tuck into an album and look back on years from now.
FREE PRINTABLE All About My Dad Father's Day Questionnaire
To get started, just click the links below for your FREE All About My Dad Questionnaire. Print it out, fill it out and it's ready to go.
Download our FREE Father's Day Printable Questionnaire (2)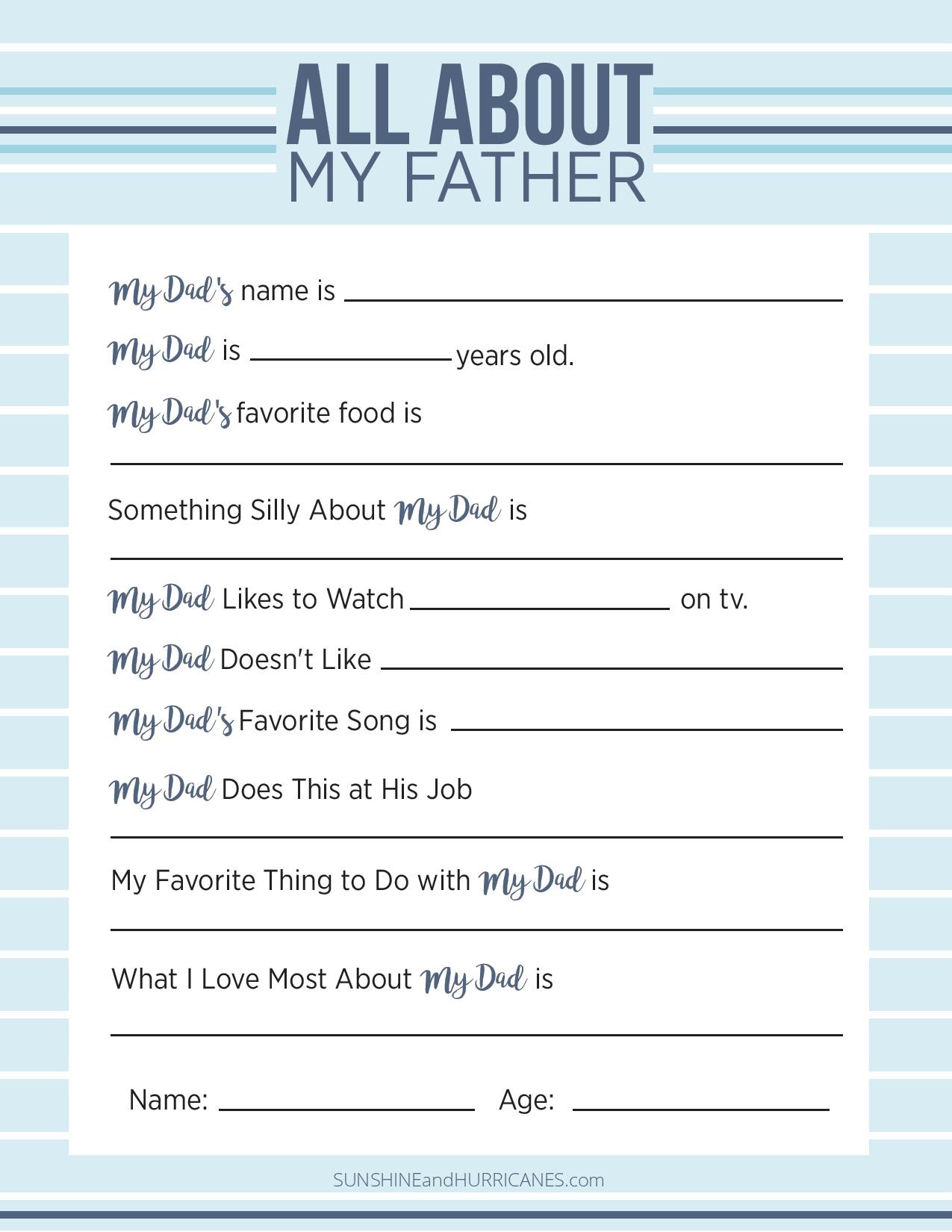 Download our FREE Father's Day Printable Questionnaire (1)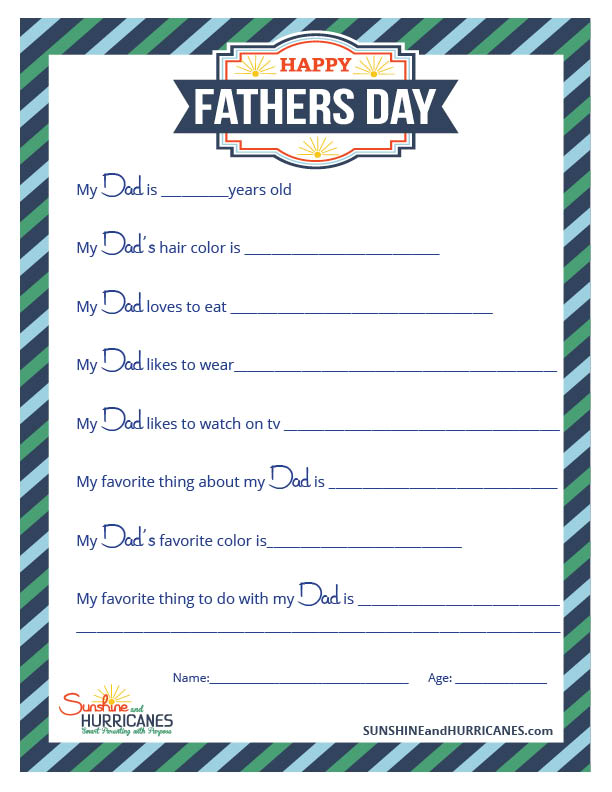 Looking for other cute Father's Day Gift Ideas like this one:
Gifts for Dads; Unique Ideas He'll Love
What Cute Things Did Your Kids Put On Their All About Dad Questionnaire?
Raising school age kids is both magical and challenging. Check out these other popular posts that parents have found helpful during their parenting journey.
5 Ways To Help Him Be A Better Dad
4 Easy Ways To Connect And Spend Time As A Family
Why I'm Not Counting The Summers We Have Left