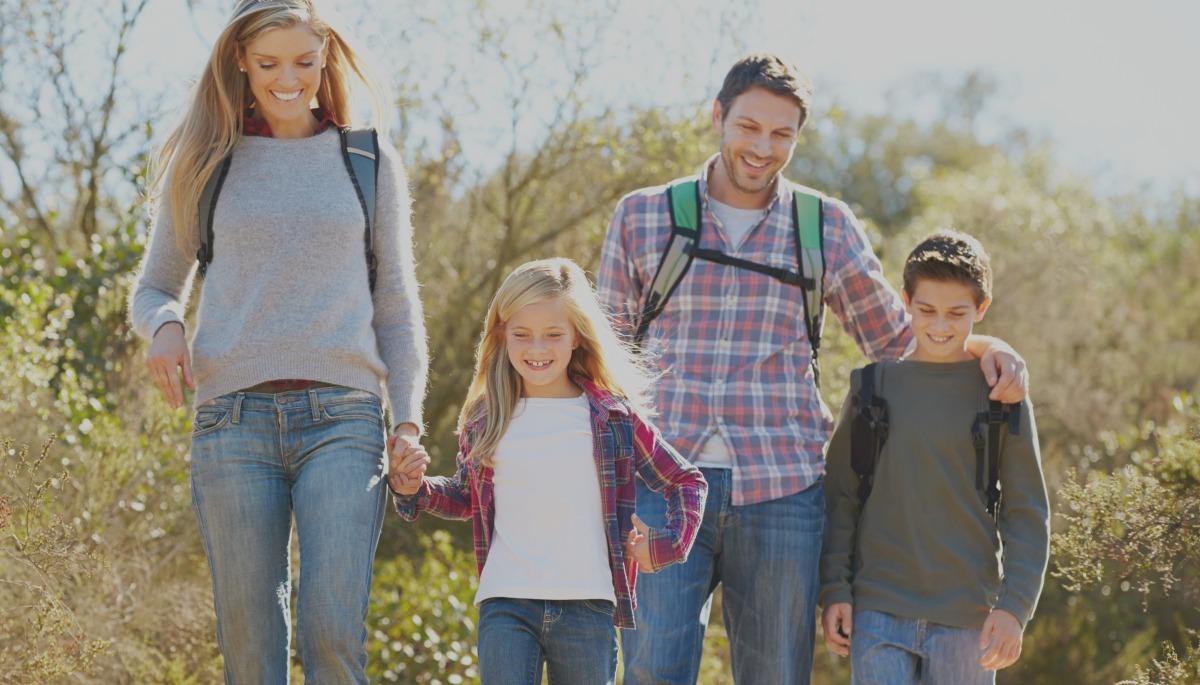 When I think back on my childhood, it was idyllic in many ways. My family took some amazing vacations that included everything from white sand beaches to quaint lakeside cottages. My mother orchestrated backyard birthday parties with scavenger hunts that kids would talk about for weeks afterwards. During the holidays, our house was covered in festive decorations and because of my large extended family I had no less than five different Christmas celebrations.
All of this was fun, without a doubt, and I definitely have some great memories from these times.
But my BEST memories don't come from any of this. My most vivid memories that transport me back to the pure joy and contentment of my childhood are often of simple, non-extraordinary moments.
Going to the duck pond with my father on Sunday mornings while my mother slept in. Playing scrabble for hours on the back patio (yes, we were a nerdy family) and trying to catch my father cheating. Snuggling next to my mom at bedtime as she read me chapter after chapter of the Little House on the Prairie books.
Now, think back on your own childhood memories. Aren't some of the best times you can recall ones that happened without a lot of fuss and planning?
The lesson in all of this is that we modern parents are making family time too hard.
Our expectations are so high and we're demanding too much of ourselves. Yes, our lives our busy and these days more and more families have two working parents. We feel rushed and over-scheduled and often fear that we're not spending enough time with our kids.
In reaction to all of this hustle, we try and make the rare family time we do have really count, by turning everything into a big production. Grand gestures, over the top parties, expensive vacations. But all of this often just leaves us feeling even more exhausted and stressed-out.
The thing is, our kids don't need all this fanfare, they just need us. They need us to connect with them on their level, in a way that really shows we care and we're there for them. And there are so many simple and easy ways to make this happen.
Try These 4 Easy Ways to Create Meaningful and Fun Family Time
Spending Intentional Time Together
When we think about it, most of us probably do actually spend a fair amount of time with our kids. We get them out of bed in the morning and we tuck them in at night. We chauffeur them to school and to all their various activities. We eat at least some meals together each week as a family and we probably sit down and watch a little TV together at the end of our busy days.
So, it's not that we aren't spending any time with our kids, it's about HOW we are spending that time. It can seem routine, almost like functioning on auto-pilot. We are all together, but it doesn't really feel like it. Were not having meaningful interactions.
We're not having
FUN

.

To change this doesn't require a lot of effort. It just requires that we become a little more plugged in and intentional during family time. We take normal parts of everyday and create opportunities for engagement.

Think about a typical family dinner or other meal your family regularly shares. You might ask your kids general questions about their day and you probably get back vague responses in return. Perhaps the kids complain about what you've fixed or they bicker with each other, making mealtime unpleasant.

One way to break out of this all too common rut is with the the Hi/Low game. The reason talking with our kids often seems unsatisfying is because we ask questions that are too open ended and we get vague, unenthusiastic answers in response. Kids often need more specific questions to help them recall details of their day and this is where the Hi/Low game comes in. It basically entails having your kids tell you the the high points of their days (the best things that happened) and then the low points of their day (what was frustrating or upsetting). Take it a step further with table topics, a popular card set for families that has tons of questions to get kids talking.
Here are other ways to turn routine parts of your day into more intentional family time:
Instead of movie night where you're all just watching a screen and not interacting, try alternating in a a family game night every other time.
At bedtime, spend ten minutes reading out loud to your kids
When your driving kids to activities, don't allow electronic devices. Play games instead like "eye spy", tell jokes, or even keep a pad of mad libs or brain teasers in the car for you to do together.
Invite your kids into the kitchen to help you make dinner (it will be okay, really it will).
Fun and Quirky Occasions
Many families have special traditions when it comes to major holidays, but what about some silly or out of the ordinary ways to celebrate the everyday.
In our family, we have a few quirky yearly traditions. The one they look forward to the most is getting to have ice cream for breakfast on the last day of school. Then there is also our summer movies by the pool where we put together a popcorn bar. The kids each get to pick their favorite mix-ins for a fun family treat!
Here are a few other ideas:
Waffles or pancakes for dinner (often served with sprinkles and various other fun toppings)
Using chopsticks to eat a regular meal
Dance party breaks
Funny face contests in the car at stop lights
Indoor Camping (where the kids all get to spend the night in sleeping bags on the living room floor)
Family walks in PJ's on full moon nights
Water gun wars
Just try different things and see what works. Not everything will be a fit for you family. Also the point is not to make it a big production. These should be easy to execute and sometimes might even be things you can do spontaneously.
Staycations (Explore Your Own Backyard)
Experts say you're better off spending money on family vacations, rather than giving your kids more stuff. Unfortunately, family vacations are usually a once a year event for most families, if even. Plus, they can be expensive and require so much time and effort to plan.
Even if you can't afford a big trip, or you want to be able to have that vacation quality family time more often, you can always plan "staycations". Whether it's a simple day trip or even a weekend away, almost all of us have fun and interesting places to explore right in our own backyards.
We live in Florida and while most people who think of Florida only think of Disney World, we actually have tons of other whacky, weird and wonderful activities for families all over the state. Most are within a few hours of our home and some are even FREE.
We've gone swimming with mermaids at Weeki Wachee Springs, dug for shark teeth fossils at local beaches, visited Winter and Hope from the Dolphin Tale movies at Clear Water Aquarium, and watched rocket launches at Kennedy Space Center.
What hidden gems do you have near where you live?
Do a little research in your area and see if you have any of these types of off the beaten path day trips your family could take. You could start with this book: 50 States, 5,000 Ideas
Try asking friends, looking online or checking out your local visitor's bureau. You might be surprised by all the family adventure that is exists just steps beyond your door.
Also, Don't forget the value of taking a picnic and going to the park, visiting your local library or having a treat at your favorite ice cream parlor. Anything out of your ordinary routine.
Spend Time Doing Stuff Your Kids Are Into
My two kids love MineCraft. It amazes how creative they are and to see all the elaborate buildings they construct in this virtual world. But being honest, I have about zero interest in actually playing with them. I'm just not very good at it. I have a really hard time getting that weird blocky guy to move around and I'm constantly falling into water pits or getting stuck trying to go out doors.
But my kids love nothing more than having what they call "family MineCraft connect time". They are so enthusiastic about showing me how to do things, and telling me about new parts of the game they've discovered, and they laugh at my clumsiness in a world that they rule.
Even if I only spend fifteen minutes playing with them, I swear that is worth like 6 million hours of quality time to them. It has such value because it's time totally directed by them, doing something that they are super excited and passionate about.
So, what are your kids into?
Maybe you have a kid who loves sports. Even if you're not sure what game has innings and what game has quarters, it doesn't matter. Ask your kid about his favorite teams, get out in the yard and help him practice his fast ball, master a jump shot or throw a perfect a pass.
You might have a child that would spend all day coloring and creating art projects. Buy yourself an adult coloring book and some cool gel pens and sit down and color next to them. Or get on Pinterest and pick out an easy craft.
You don't have to love it like they do. It doesn't mean you have to volunteer to coach their team or suddenly become Martha Stuart. Even if you invest just a few minutes, it feels like so much more than that to them. Because when you show interest in what matters to your kids, you show your kids that they matter to you.
Looking for other ways to create meaningful family time and connect with your kids?
10 Best Family Game Night Ideas
5 Easy Ways To Connect With Your Kids When You Don't Have Time For Family Dinner
8 Creative & Crazy Ideas to Connect with Your Teen or Tween
Do you have some fun family time ideas?