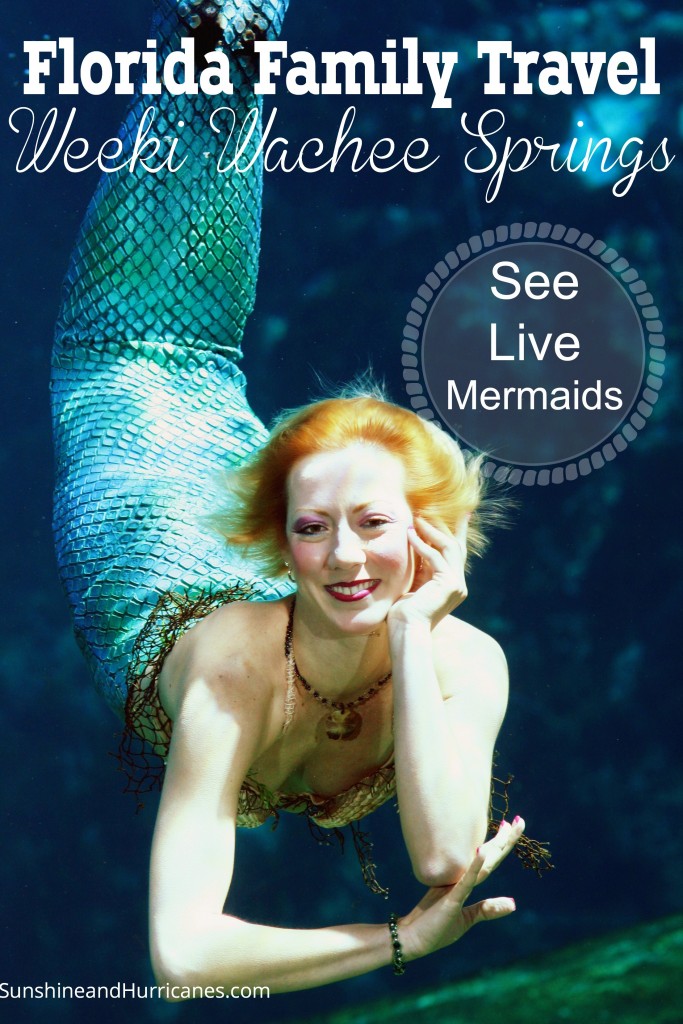 Want a chance to see mermaids up close and swim in some of Florida's most pristine, fresh water? Weeki Wachee Springs is the perfect place to do both and have an amazingly fun family day! Weeki Wachee is located on Florida's West Coast, just about 45 minutes north of Tampa and 2 hours west of Orlando.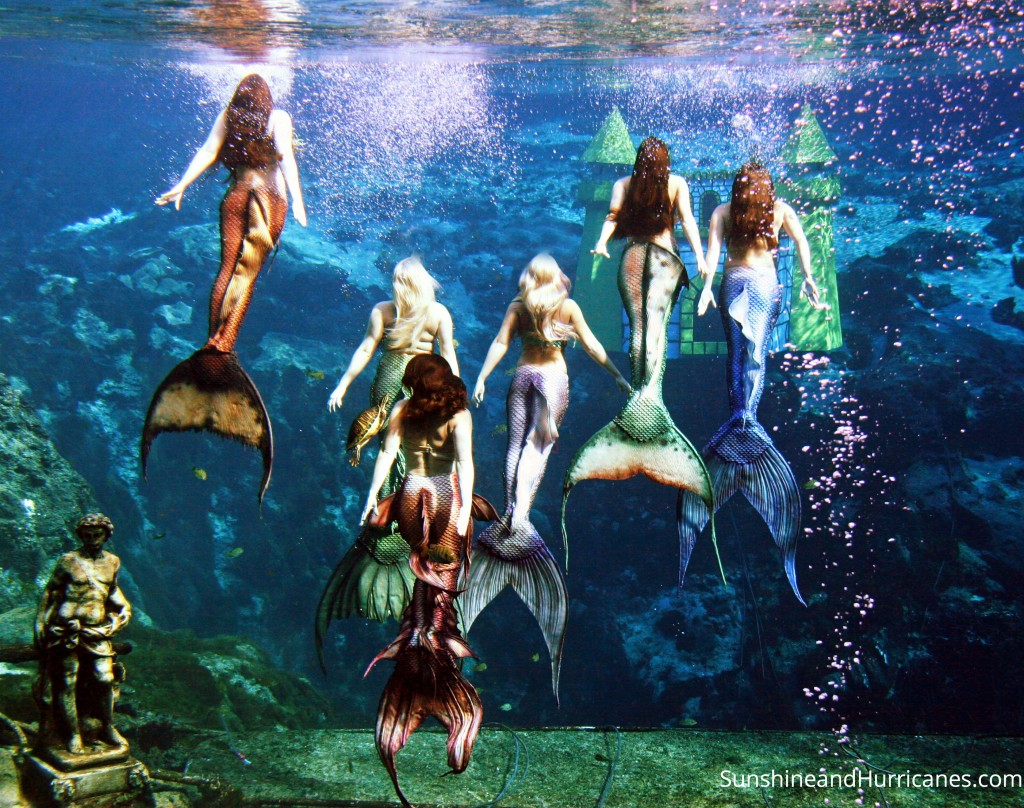 There is so much to experience you'll want to set aside an entire day so as not to miss a thing! The first stop for us was the live mermaid underwater show. For close to 60 years, Weeki Wachee has been the home for a one of a kind mermaid encounter. Performed in an air conditioned, underwater theater, guests are treated to a retelling of Hans Christian Anderson's The Little Mermaid lasting about 30 minutes. There is also a second themed show offered that changes seasonally so you do have 2 separate opportunities to view the mermaids. My kiddos were enchanted by the underwater acrobatics and ballet and it was a lovely presentation. The seating is limited in the theater and a daily schedule is available here. I would suggest making it your first stop of the day and arriving early to guarantee an ideal view. We went back in the afternoon for a different themed presentation and it was far more crowded.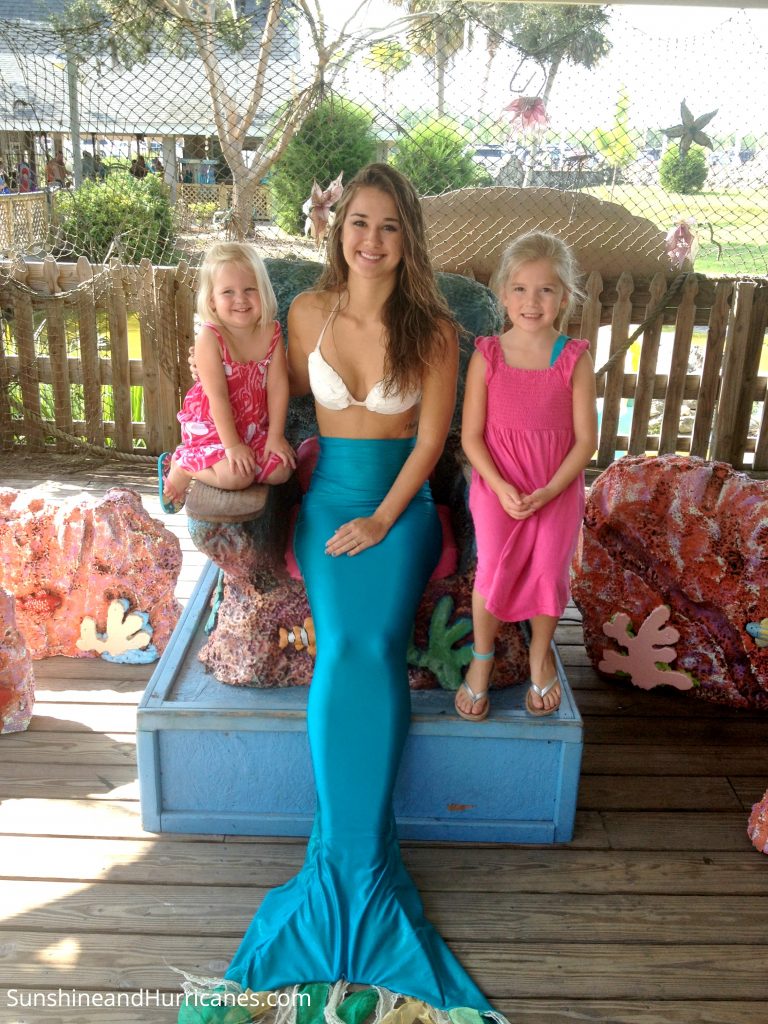 A mermaid meet and greet is offered following the show so of course, we took the opportunity to get up close and personal with the superstars!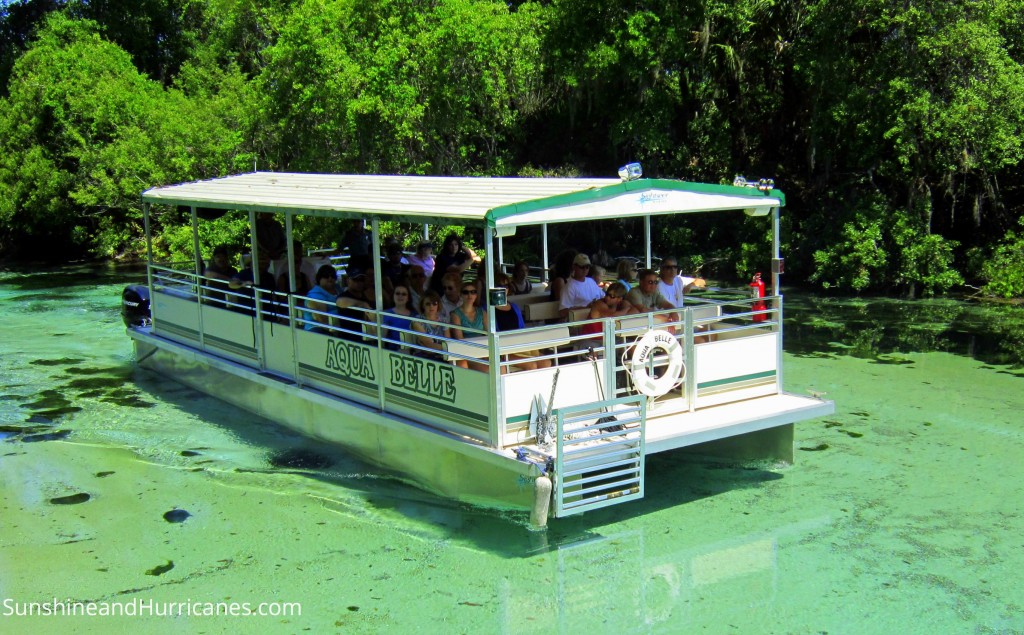 We took a peaceful, enjoyable boat ride on the crystal clear water through the springs to see wildlife along the riverbank and learn more of the park's history. The boat runs on a continual basis beginning at 10am each morning.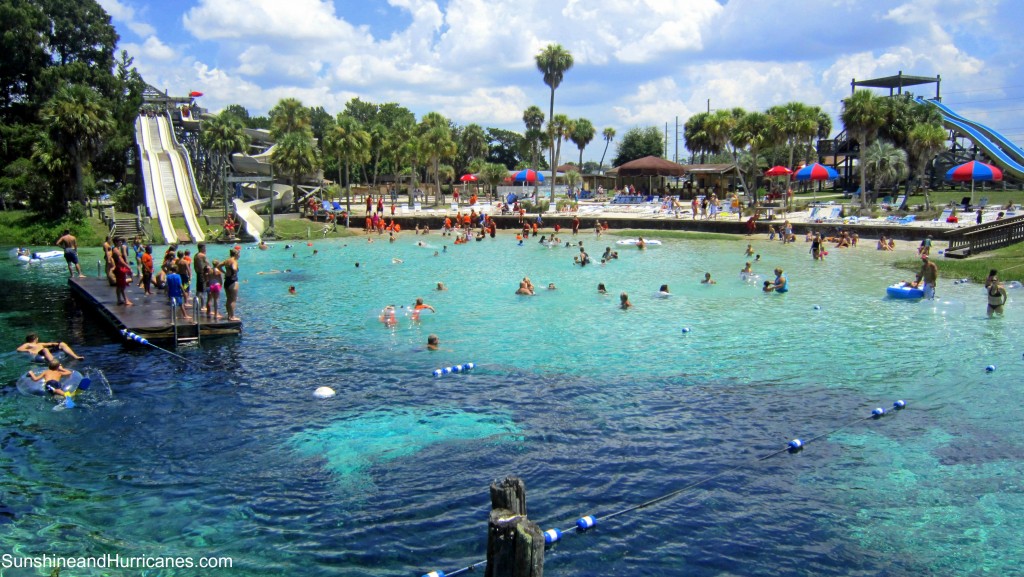 At last, it was time to visit Florida's only spring fed water park! The 72 degree water can be a shock but you'll soon appreciate the relief from the humidity and we all quickly adjusted. The pristine waters are sparkling clear and refreshing, a treat and respite from the heat for sure. The kids loved the waterslides and splashing away in the refreshing, cool water, swimming out to the diving platform, and playing in the sandy beach area.
Lil' Mates Caribbean Cove is a splash area and wading pool designed for children aged 6 and under. My youngest was quite happy over here while the bigger kids repeatedly rode the big slides and challenged themselves out on the diving platform. Coolers are permitted so we brought lunch, soaked up the sun, and thoroughly enjoyed our time at Weeki Wachee Springs.
There is a natural lazy river as well and you can rent tubes for $8 and up. We chose not to experience that and still kept busy for the entire day.
Weeki Wachee Springs is not your typical water or theme park. The vintage feel is a reflection of the Florida of yesteryear and reasonably priced for families. If you're looking for an Old Florida style experience, be sure to visit the unspoiled beauty and wonder at Weeki Wachee Springs State Park. No matter your age, there is something for everyone and a truly memorable experience awaits!
Need more ideas for Florida Family Travel? Be sure to check these out: