This post may contain affiliate links.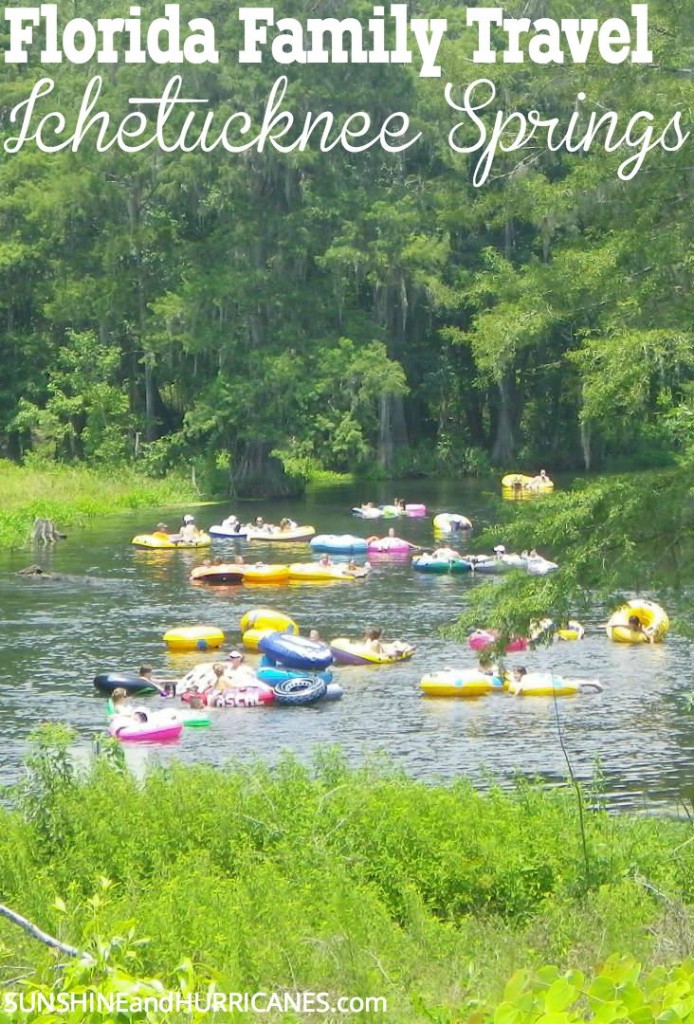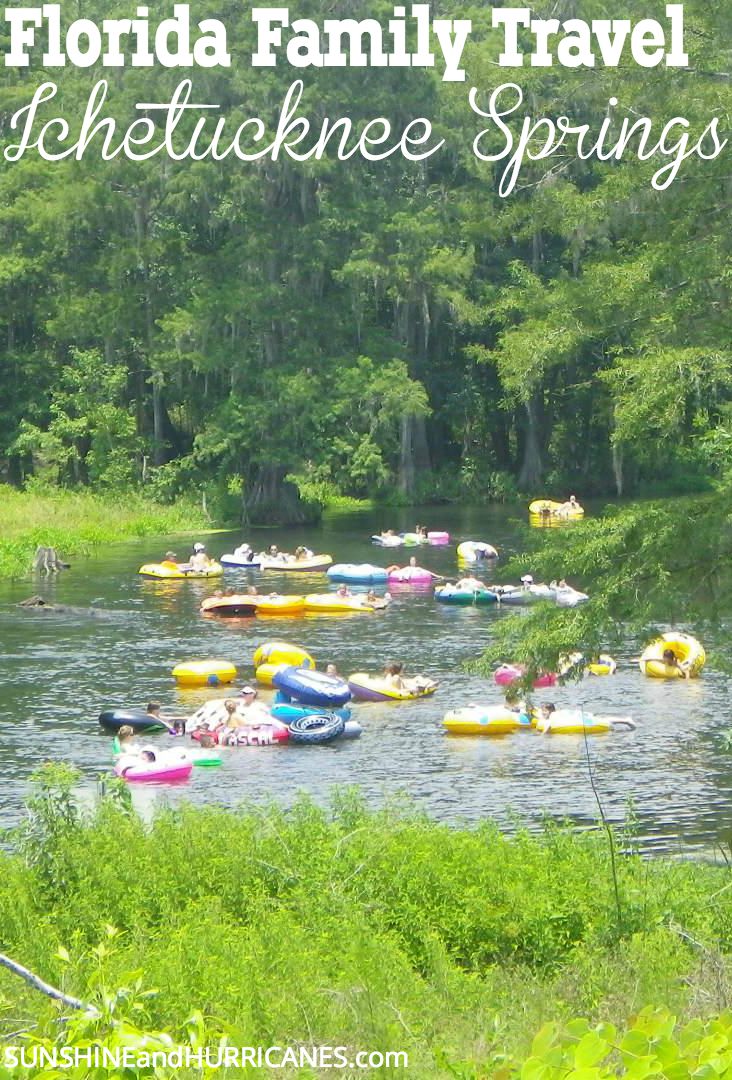 When you say water in the same sentence as Florida, most people think about the beach but there are actually several amazing freshwater spots! Florida has many different natural, spring fed water areas that are perfect for those looking for a little adventure and a fun place to splash the heat away.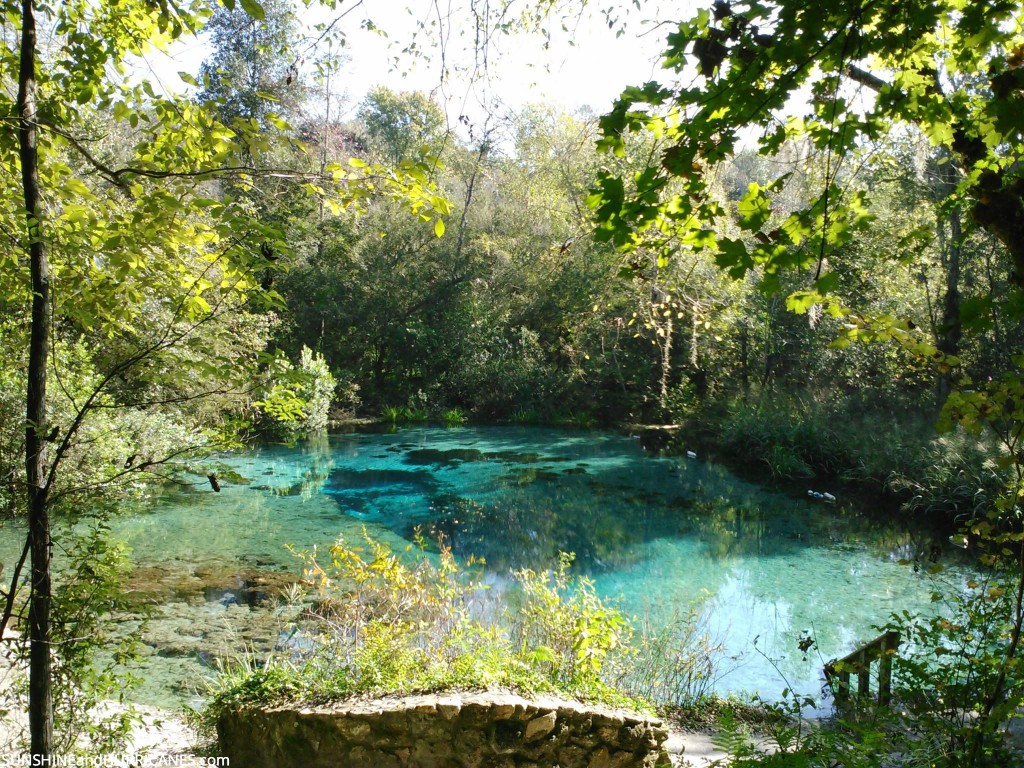 Ichetucknee Springs is a state park located just under an hour away from Gainesville in Northern Florida. The springs are crystal clear, affording you the chance to see all the wonderful aquatic life happening under the surface. The water temperature is a refreshing 72 degrees which is the perfect compliment to the sweltering Summer heat.
My husband was on a business trip near Ichetucknee Springs so I decided to take the 4 kiddos on a tubing adventure rather than spend the day at our hotel. My kiddos are 4, 7, 9, & 13 and 3 of them are great swimmers. My 4 year old can swim but I still had her wear her Puddle Jumper
for added safety. I definitely suggest having younger kids wear lifejackets, it'll give you peace of mind and they're available from most tube rental places. I also brought some rope along so I could attach my tube and my youngest child's tube together. Because this is a natural attraction with strong currents, it can be difficult to stay next to one another without tying the tubes together. My older kids were in my sight and often within arm's reach but for added security, I'd recommend tying younger kids to an adult tube.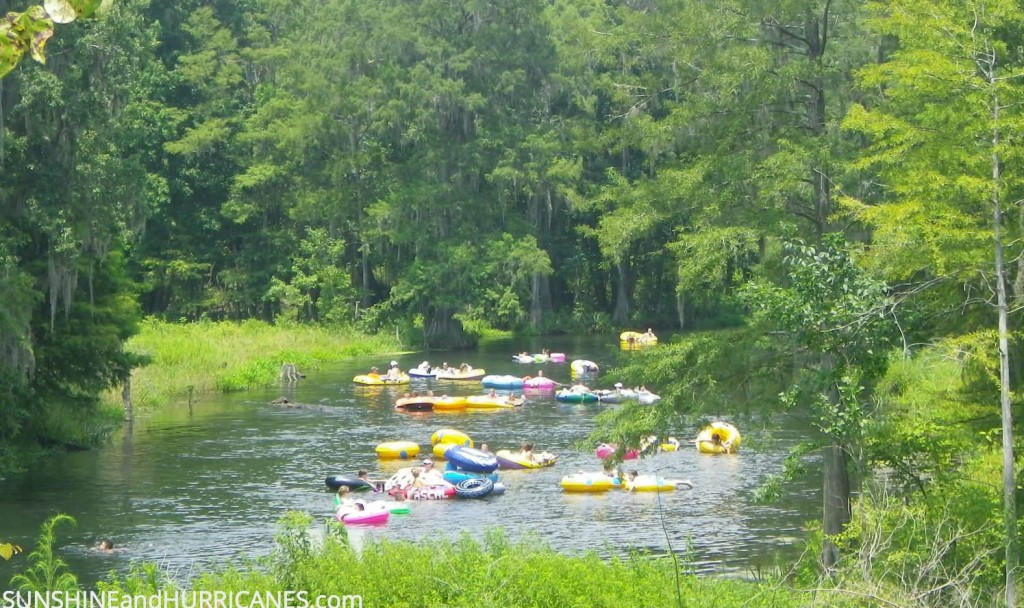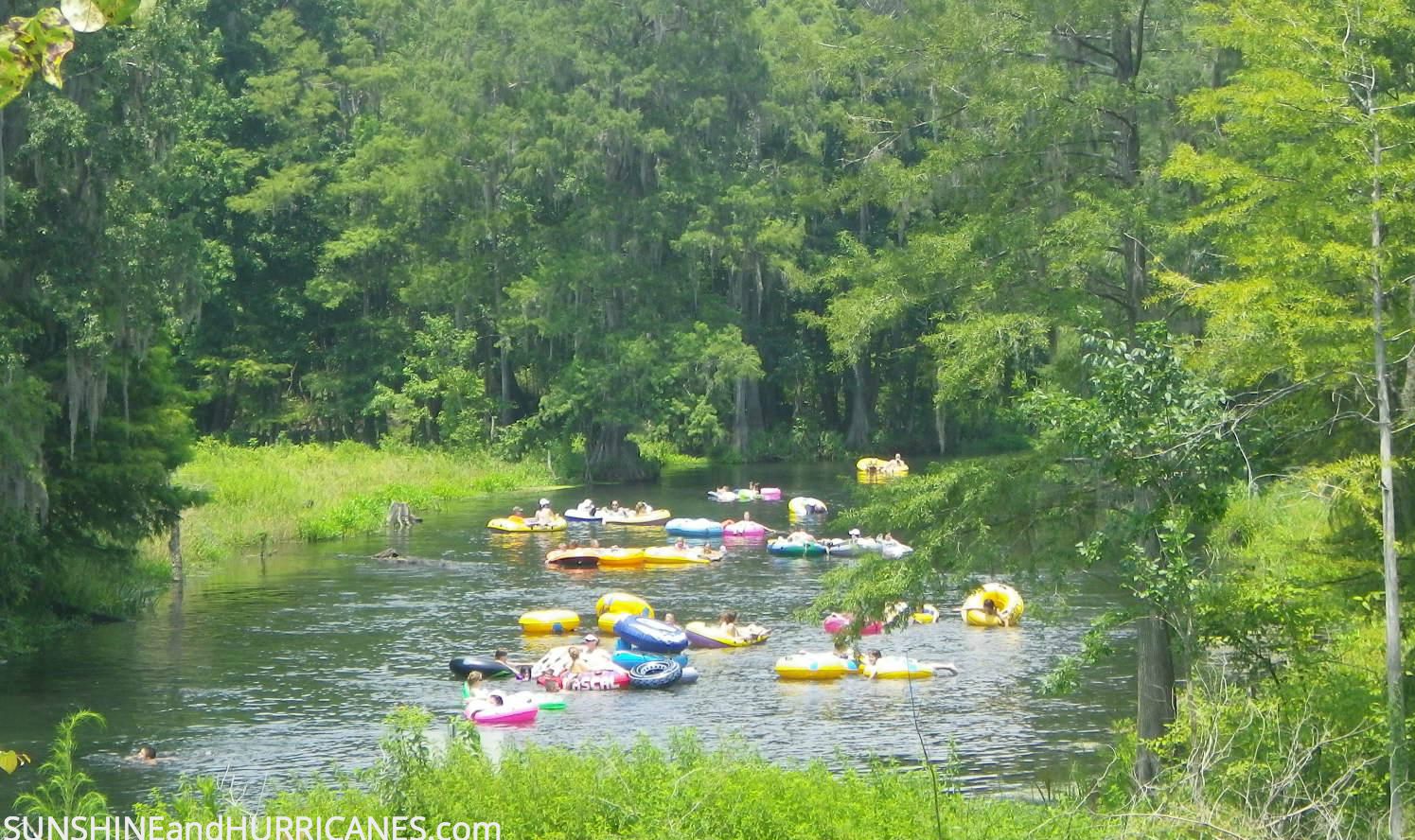 Another extremely helpful tool for us on this excursion was a small, retractable paddle
. The paddle was invaluable in helping me push off from the bank when we'd get caught in the trees or if I wanted to paddle to move through shallow areas or change direction along the way. We brought along a cell phone in an expensive water proof case but it was flipped out of someone's tube 5 minutes into our float and is now resting comfortably on the bottom of the springs. Use caution when bringing any type of camera or phone along.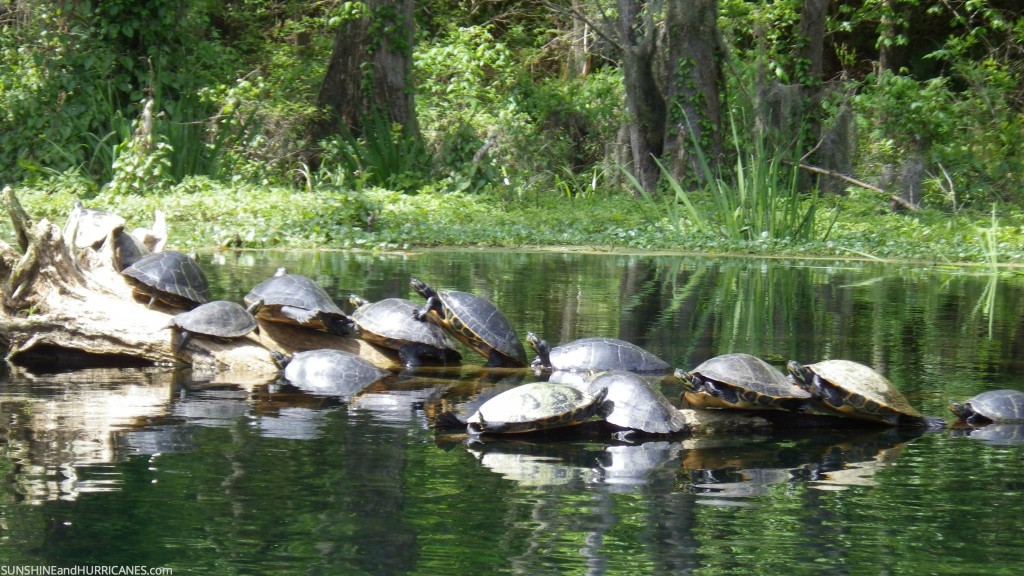 There is a plethora of wildlife all along your float, we saw turtles, a variety of fish, several different waterbirds, and butterflies. There is also hiking and kayaking available throughout the park.
Ichetucknee Springs does not allow any disposable water bottles on the river so if you'd like to bring a beverage along, you'll need to do so in a reusable bottle
. There is a ranger that monitors where you begin the tubing and they will confiscate any items that are considered disposable or yield trash(think wrappers, packaging, etc).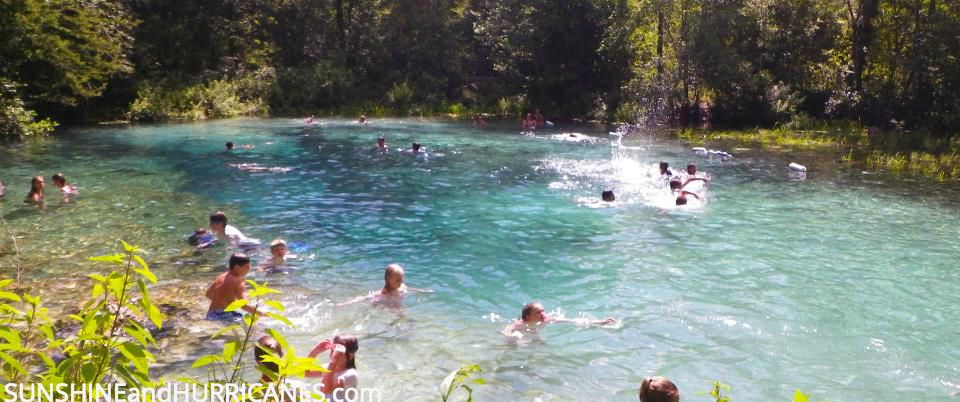 There is also swimming available at the head of the springs and the pristine water is just as gorgeous and refreshing as the pictures portray it to be! If you're planning on tubing, you'll need to rent the tubes before entering the park as the state does not provide rentals. We used Ichetucknee Tube Rentals and I highly recommend them; they were so knowledgeable and excellent at fitting our family of various shapes and sizes into the best tube for each of us. Plus, they also have a coupon on their website that'll save you money, SCORE!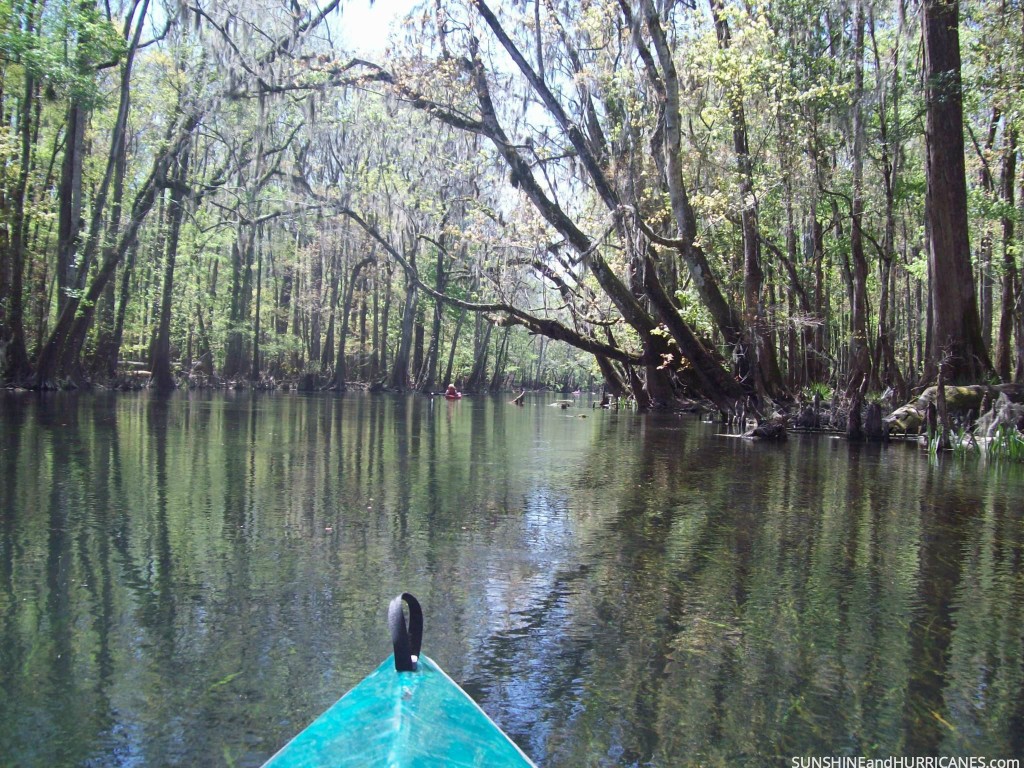 The park rangers will give you detailed instructions about where to park and enter the springs, along with a quick rundown on how the tram system works so you can park your vehicle where the journey ends and ride the tram to the starting point. One thing I didn't realize when I started was that the entire float time, from the top to the last exit point, is close to FOUR HOURS!!! That's a long time with 4 kiddos, on your own, in the water. There are 3 different points you can enter the water and only 2 places to exit; we climbed out at the first exit area and spent about 3 hours in the springs and that was the closest area to where our car was parked. Be sure to have a good understanding of how long you want to be in the water and a plan of where you are parking in relation to exiting the water. It really isn't complicated, just something you may want to organize well if you're tubing with a group or young kids.
If you're looking to get a glimpse of true Florida beauty, Ichetucknee Springs has it all: water, sunshine, and nature! Even though our family had a few mishaps on our float, we made fantastic memories and appreciated the gorgeous scenery. A great day trip, be sure to visit Ichetucknee Springs State Park, you'll be glad you did!