This post may contain affiliate links.
If you're looking for a fun excursion in the Great Smoky Mountains, be sure to spend some of your Family Travel at Dollywood! This is not your average theme park and provides a unique experience for all ages. From thrilling coasters to engaging craftsmanship, Dollywood offers excitement for every member of your family!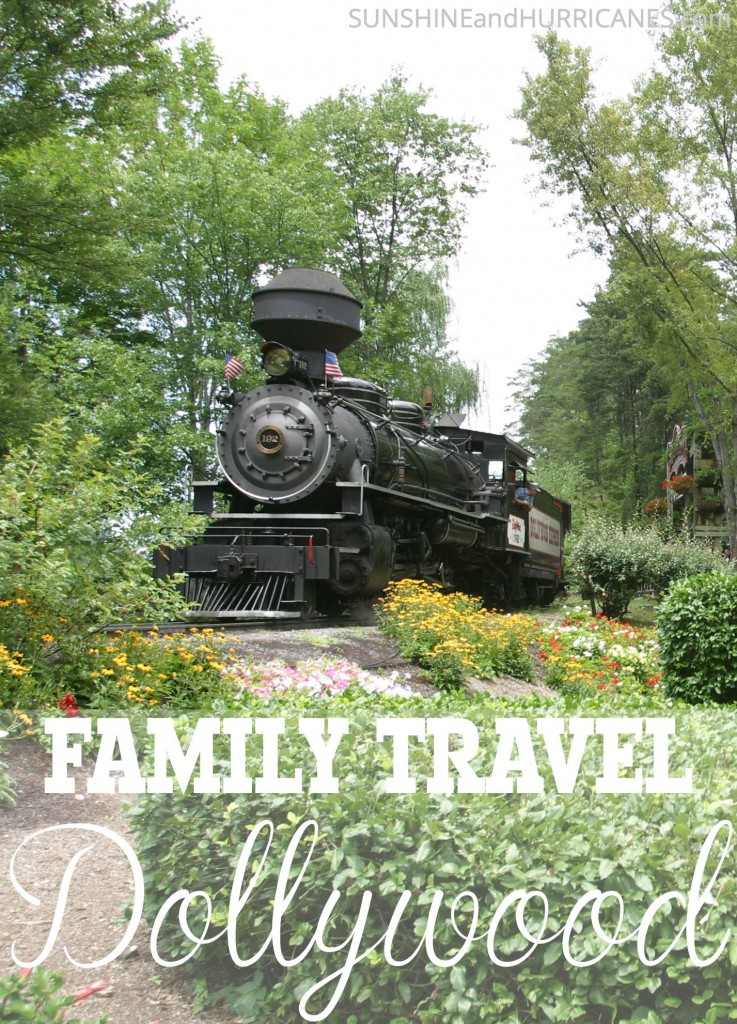 On a recent trip to the Smoky Mountains of North Carolina, we decided to cross the border into Tennessee and spend the day exploring Dollywood, the theme park that greatly impressed me with it's family friendliness for all ages! Because we're from Florida, theme parks are something we've achieved expert status in and we're pretty exacting in our standards. Before we had children, my hubs and I had visited Dollywood with my 9 year old brother so we had a general idea of what we were in for with our 4 kiddos.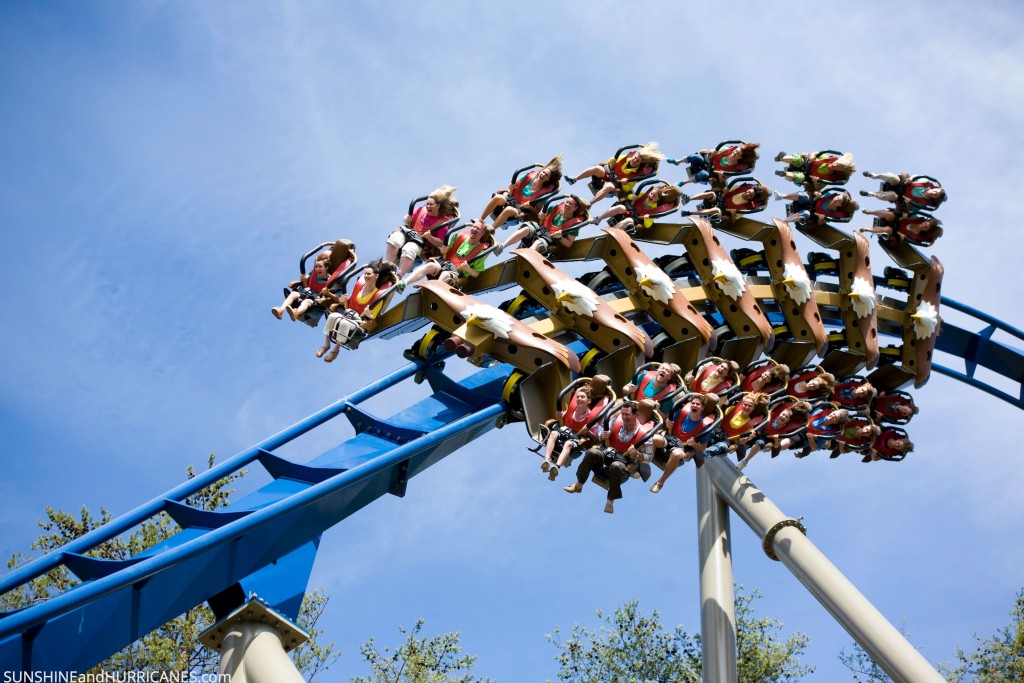 Dollywood features top notch thrill rides and coasters for the whole family! The Wild Eagle, pictured above, was the absolute favorite for my thrill seekers! This exciting coaster, perched 21 stories above the park, is the first of it's kind and riders experience air above and below themselves which adds to the feeling of flying. One of the features I appreciated was that near each of the rides for the daring, there was a fun, shaded play area for those not quite tall enough to ride…or those among us who don't understand the joy in screaming your head off while being whipped through the air(that'd be me!).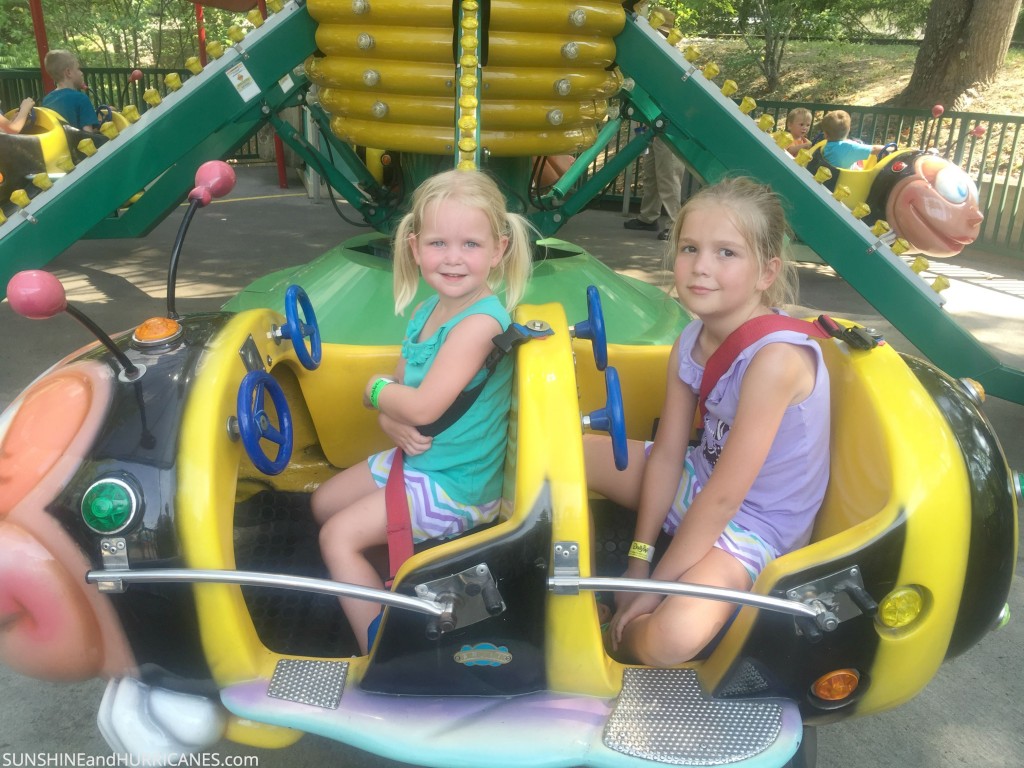 There are an abundance of old fashioned carnival rides that kept the younger set entertained while the adults were able to wait in nicely shaded areas. Another family friendly aspect at the park is the use of the colored wristbands you can see pictured above on my girls. When you enter the park, make a quick stop at centralized measuring to have your kids measured. Each child will be issued a color coded wristband based upon their height. At the entrance to every attraction, things are color coded to let you know which kids are eligible to ride. This eliminates all the guesswork for mom and dad as well as saves time because you're not stuck standing in line for a ride that your child may not be able to experience. My girls knew to look at the signs and see if they were able to ride resulting in no upset for anyone!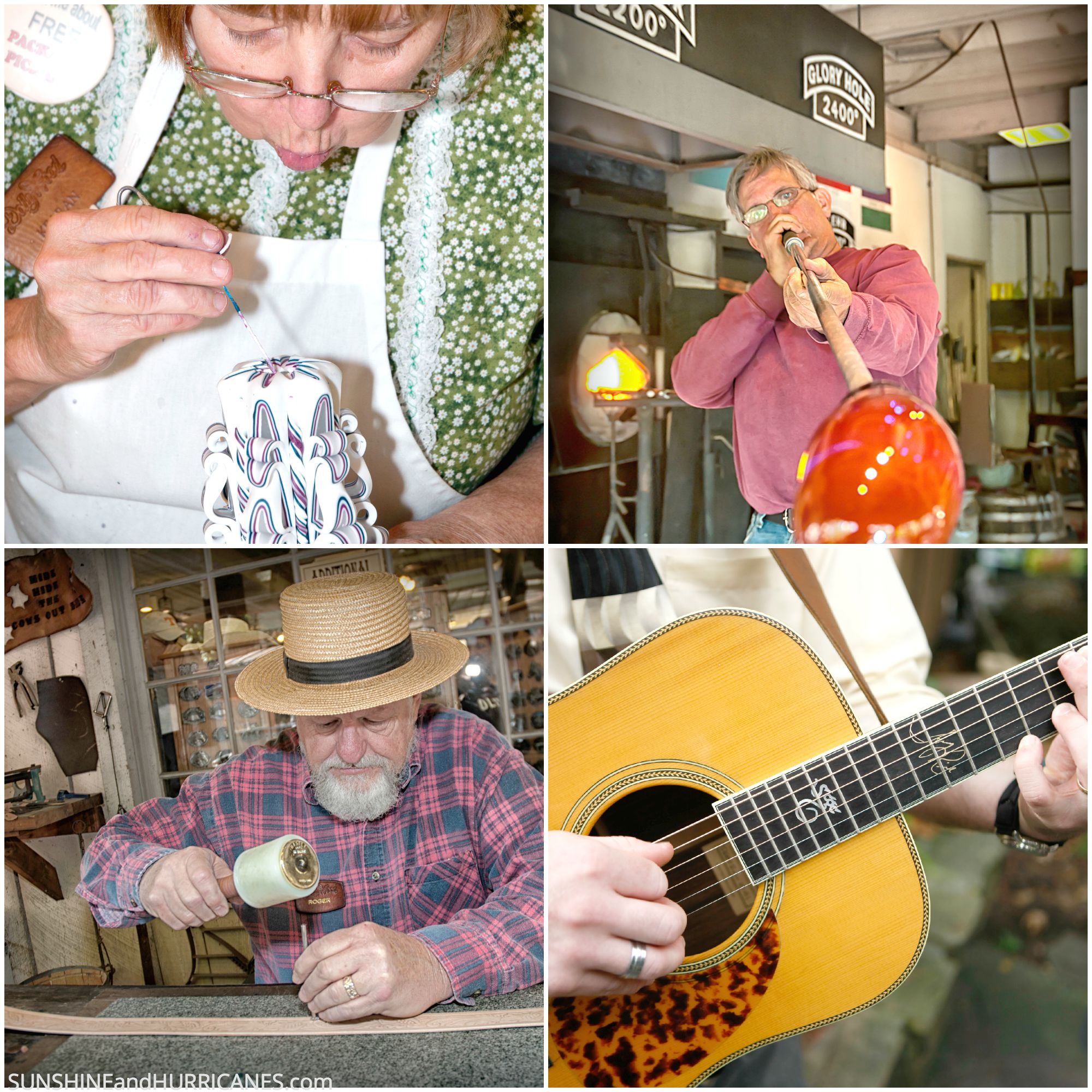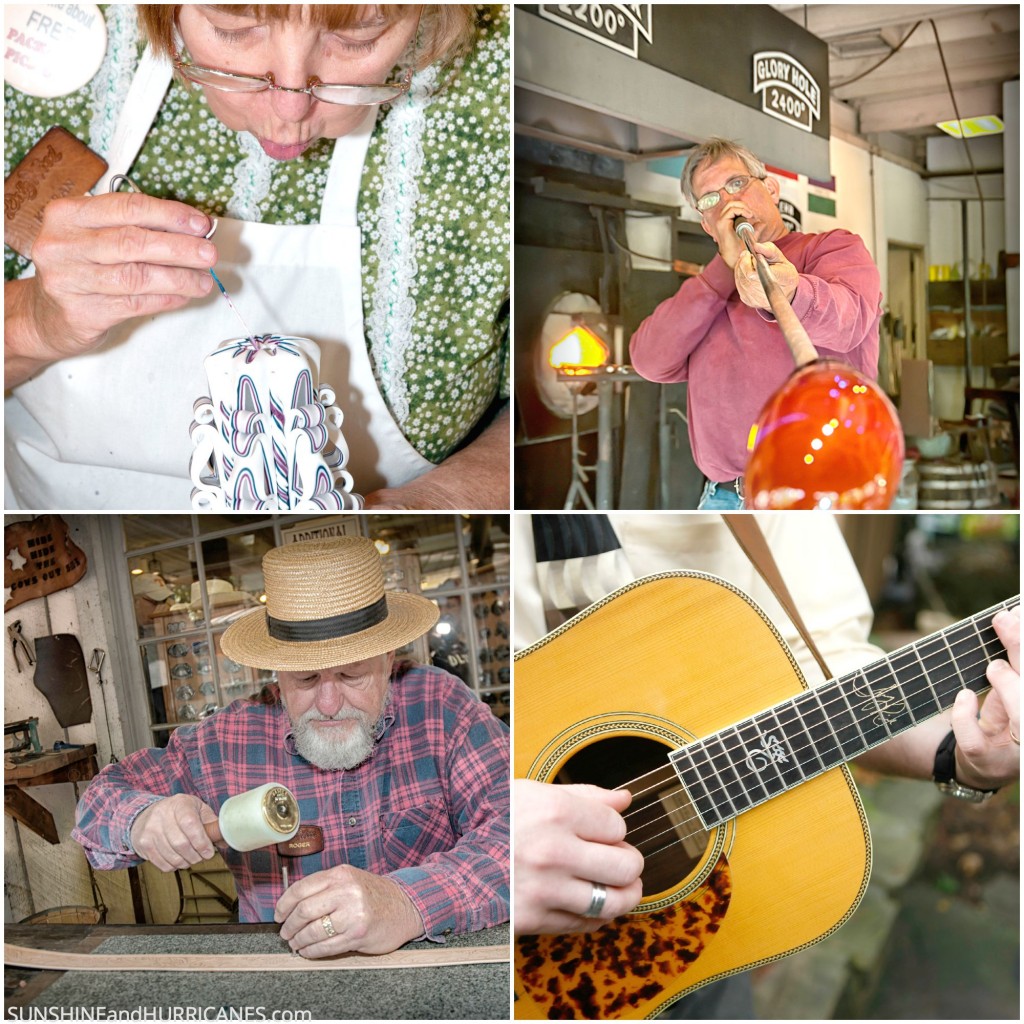 You'll also be able to see master craftsman creating works of art in the forms of glass blowing, leather forming, candle making, and more! This was a fabulous experience for our kids, being able to see how everyday items are created and to appreciate the work and skill that's required. These experiences are part of what makes Dollywood unlike other theme parks. Dolly made a commitment to help preserve the heritage of her beloved Appalachian mountains and created a place where these artisans could practice and share their expertise with the world. Be sure to have your camera
ready, your family may wind up getting to assist and participate in the process! My kids were fascinated watching the friendly experts tell stories and explain their processes, such a unique part of our day!
Of course, musical entertainment is one of the cornerstones of this park and the shows are top notch! We especially enjoyed the My People show, which features several of Dolly's family members and tells the story of her upbringing. My children were not familiar with Dolly Parton so this was a fantastic way to explain her life and involvement with the Appalachian community.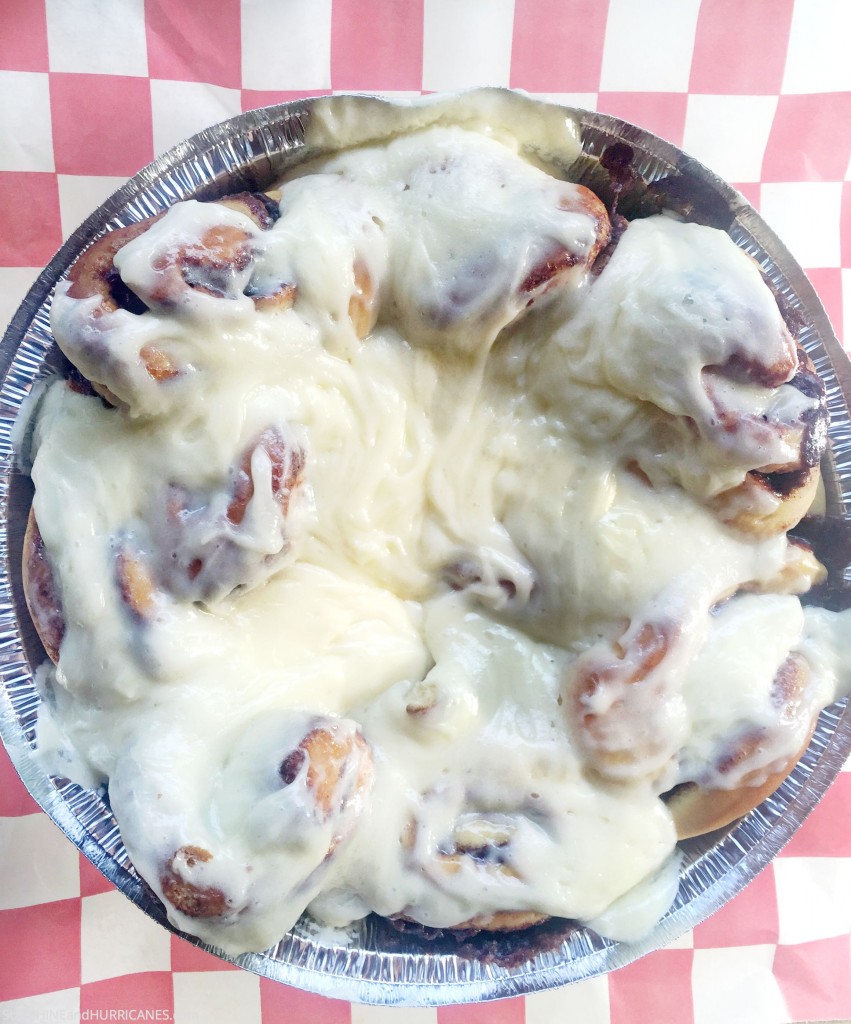 And speaking of artisans, be sure to stop at the Spotlight Bakery and pick up a box, or 2, of ginormous cinnamon rolls to take home! These beauties are to die for, seriously! That thick, cream cheese icing is unlike any I've had before and the cinnamon pastries are flaky bites of heaven. They also have award winning 25 pound apple pies, gigantic cupcakes, and assorted, gorgeous pastries!
Our entire family gave Dollywood two enthusiastic thumbs up! Between the exhibitions, thrill rides, family atmosphere, and friendly feel of the park, we were all impressed and definitely want to make a return trip!
Need more ideas for family activities in the Great Smoky Mountains? Be sure to visit our Family Travel Maggie Valley North Carolina post, you'll discover even more special adventures!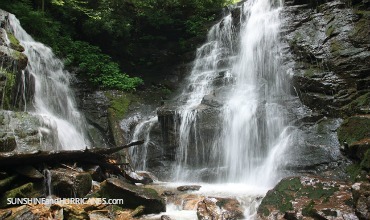 Disclosure: My family received free admission to Dollywood but all opinions and perspectives are mine alone.