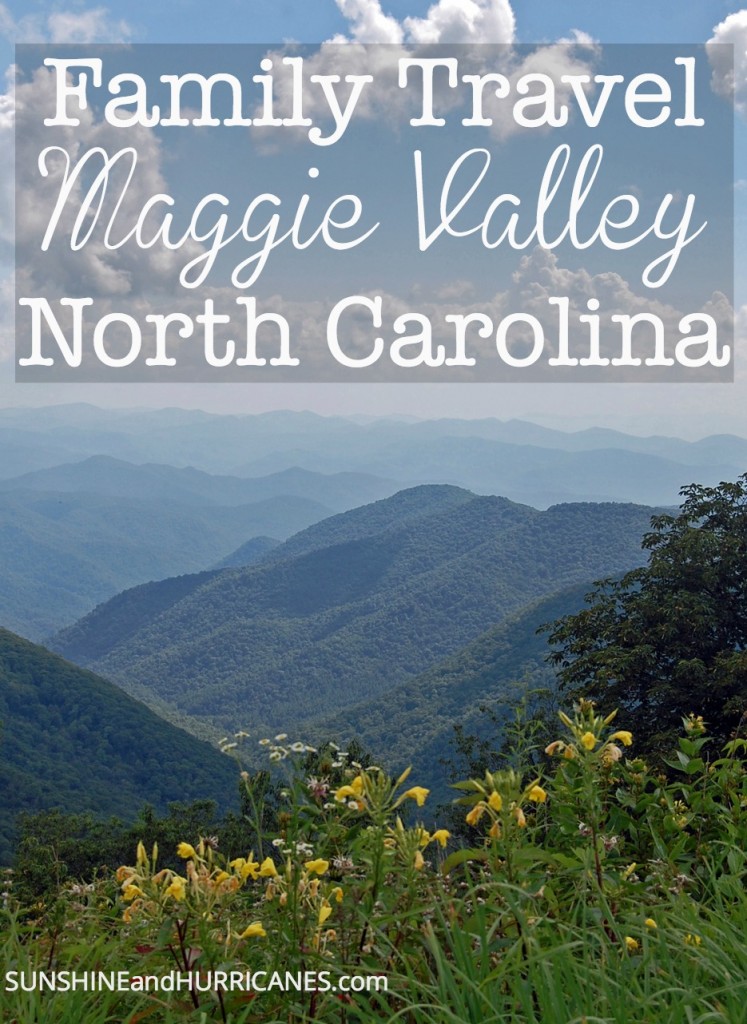 One of our absolute favorite places to vacation as a family is the Smoky Mountains of North Carolina, especially in the Maggie Valley area. We've been frequenting this spot for over 10 years and our kids are so in love with this region, it is almost impossible to convince them a trip anywhere else could equal the fun! The gorgeous summer weather is a welcome respite from the sweltering heat & humidity of South Florida, the small town atmosphere, and the stunning scenery are a few of my favorite things about Maggie Valley.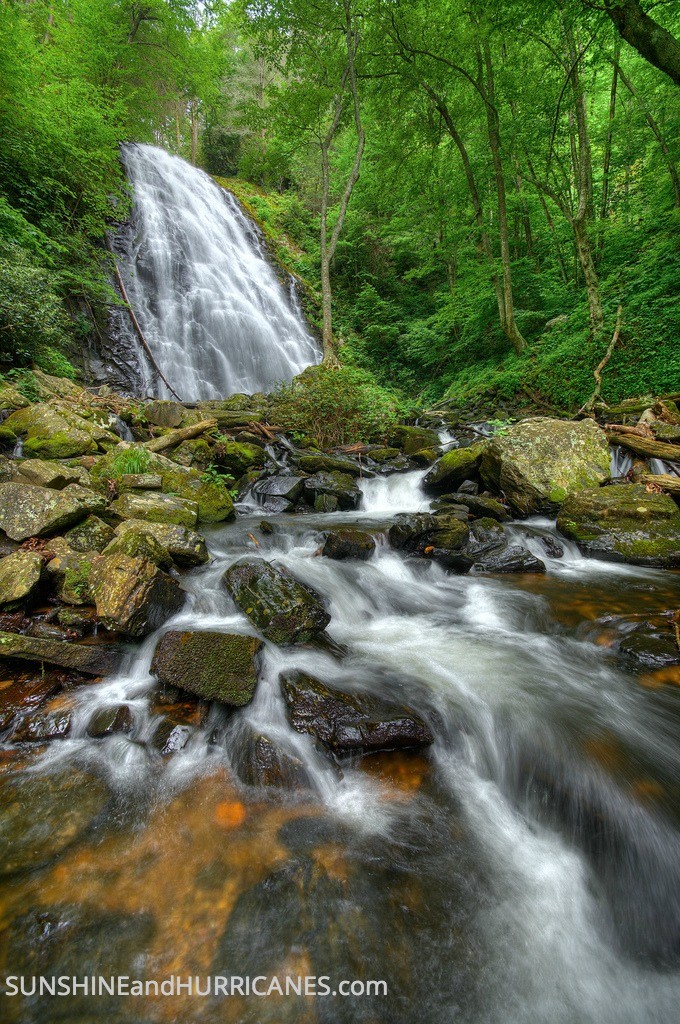 We meet extended family and rent a creekside cabin each year because it has been the best fit for the 7 kiddos between our families. Some years, my parents and brother also joined us so having a house to ourselves is ideal when managing over a dozen people of various ages.
There is no shortage of unique, fun filled family activities throughout the area and here are a few of our favorites:
Cataloochee Ranch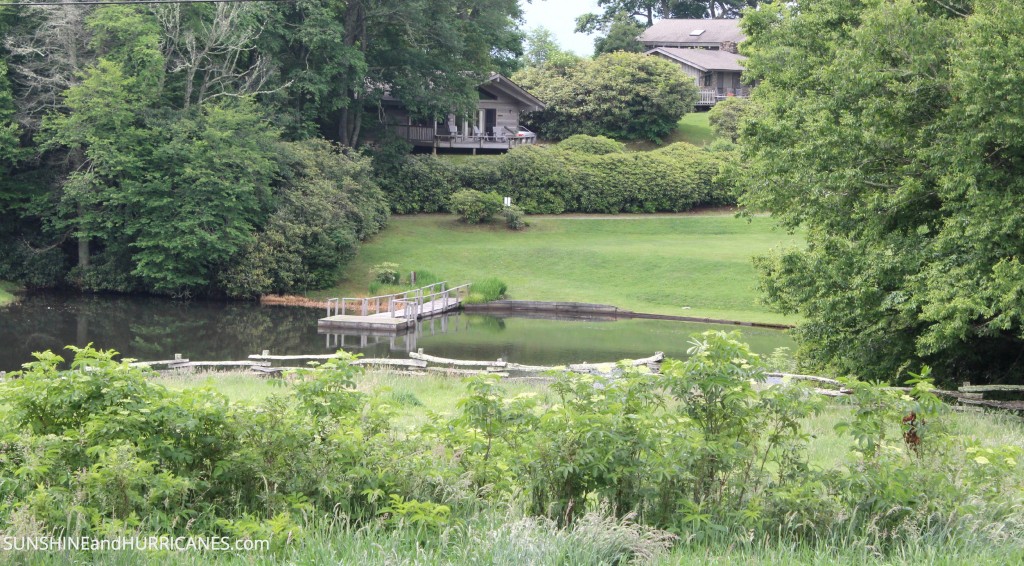 The Cataloochee Ranch is a breathtaking property offering everything from lodging, dining, horseback riding, seasonal skiing, and so much more. We've enjoyed hiking to the waterfalls with our young children and admiring the beautiful mountains, all in Summer temps in the 70 degree range. This year, we tried a new activity, horse painting!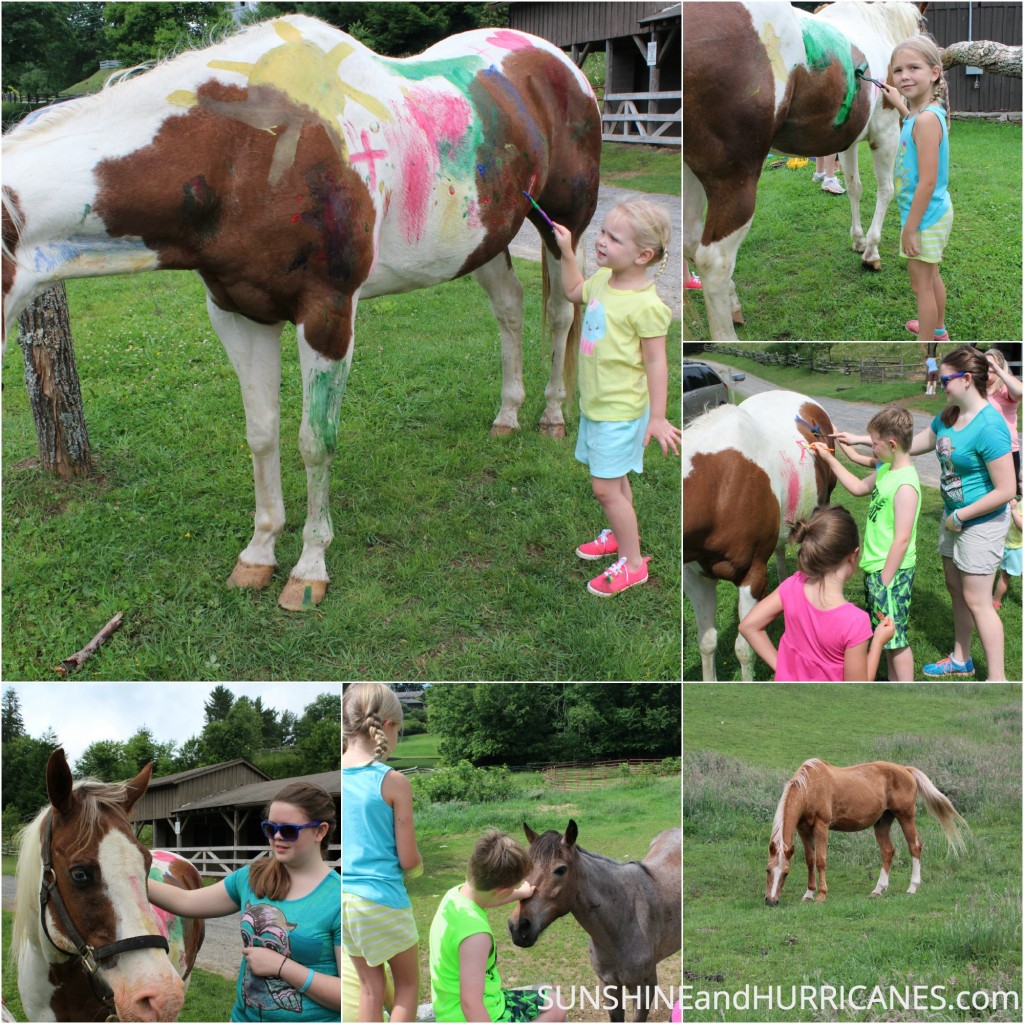 We spent a couple hours painting our new friend Little Joe and learning a ton of history and farm life facts from our knowledgable hostess, Mary, part of the family that owns & operates the ranch. Getting to spend so much time with calm & friendly Joe, while getting an out of the ordinary art experience, was a highlight for all my kids. Be sure to wear closed toe shoes, play clothes, and bring your questions, you won't be disappointed! You can contact the Ranch to set up your own painting session or make reservations for any of the amazing activities!
Fishing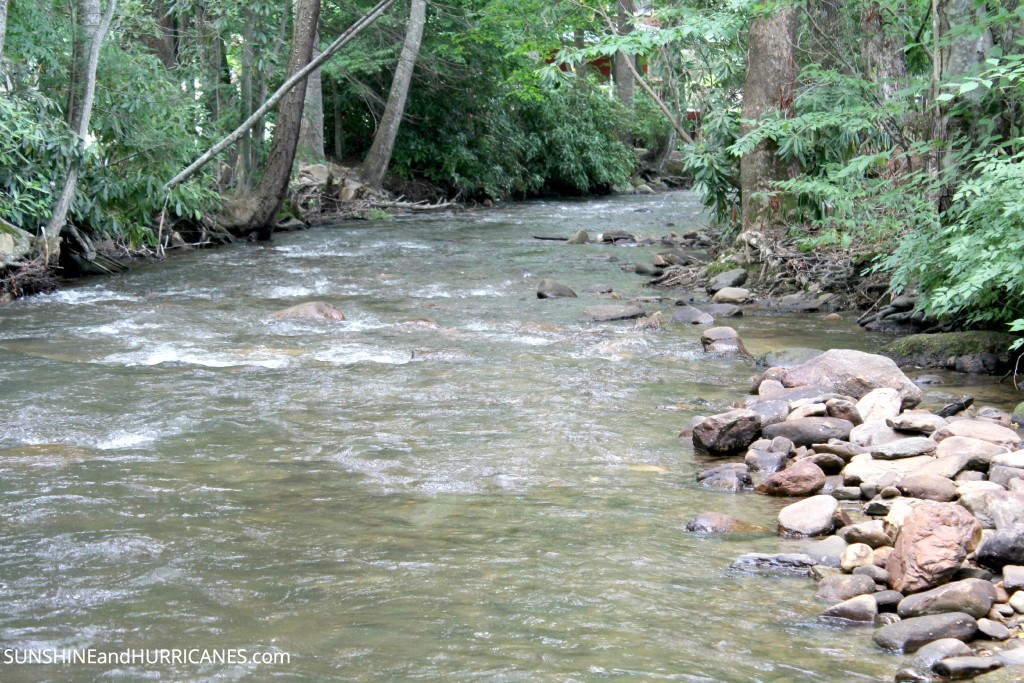 The creeks and streams throughout the North Carolina Smokies are full of delicious trout and there is nothing like the feeling of catching your own dinner! Whether it's fly fishing or conventional fishing you enjoy, both are popular throughout the region. The Convention & Visitors Bureau for Haywood County is a fabulous resource and can provide you with further maps, licensing procedures(only $5 for a 3 day!), and even information about where to borrow a rod if you didn't bring yours along!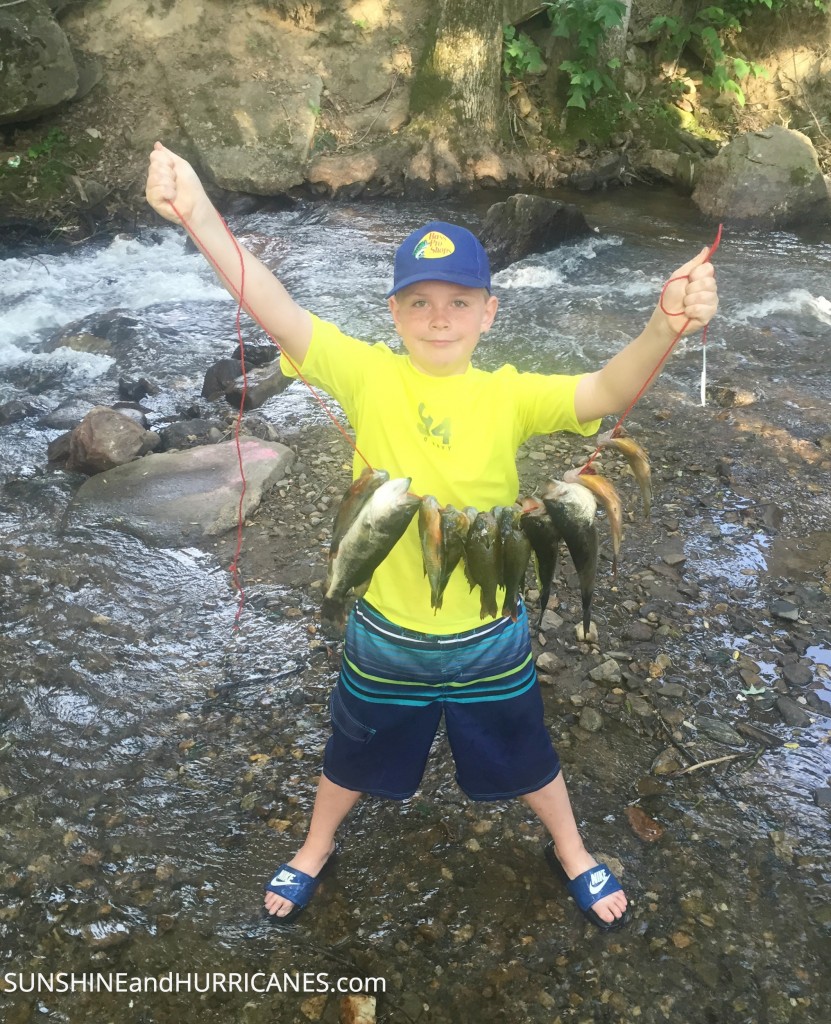 I love that the kiddos(and their dads) spend tons of quality time and learning life lessons while exploring along the water banks all around this gorgeous area. It's also pretty great that the Mountain Heritage Waters are frequently restocked and there are trout farms that offer fishing, which is perfect for the youngest anglers, who are guaranteed a catch!
Cataloochee Elk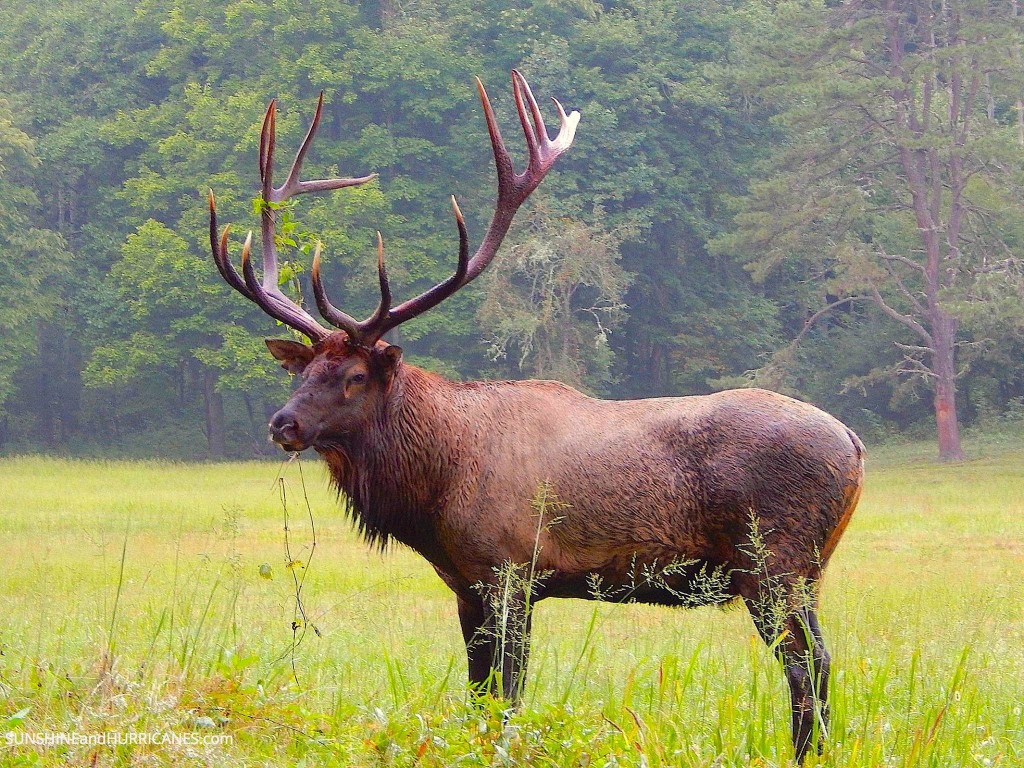 The majestic elk once freely roamed throughout the region but due to overhunting and loss of habitat, the last elk in North Carolina was believed to have been killed in the late 1700s. Between 2001-2002, the National Parks Service imported over 50 elk to begin a reintroduction to the are and throughout the Great Smoky Mountains National Park and the population stands close to 150 today. You can view these rare creatures in the Cataloochee Valley, along with an abundance of wildlife like deer, black bears, butterflies, varied bird species, rabbits, and more! This is a wonderful place to pack a picnic, do some family hiking, and appreciate the natural beauty of the area. To read more about the elk and their journey, this article is quite informative.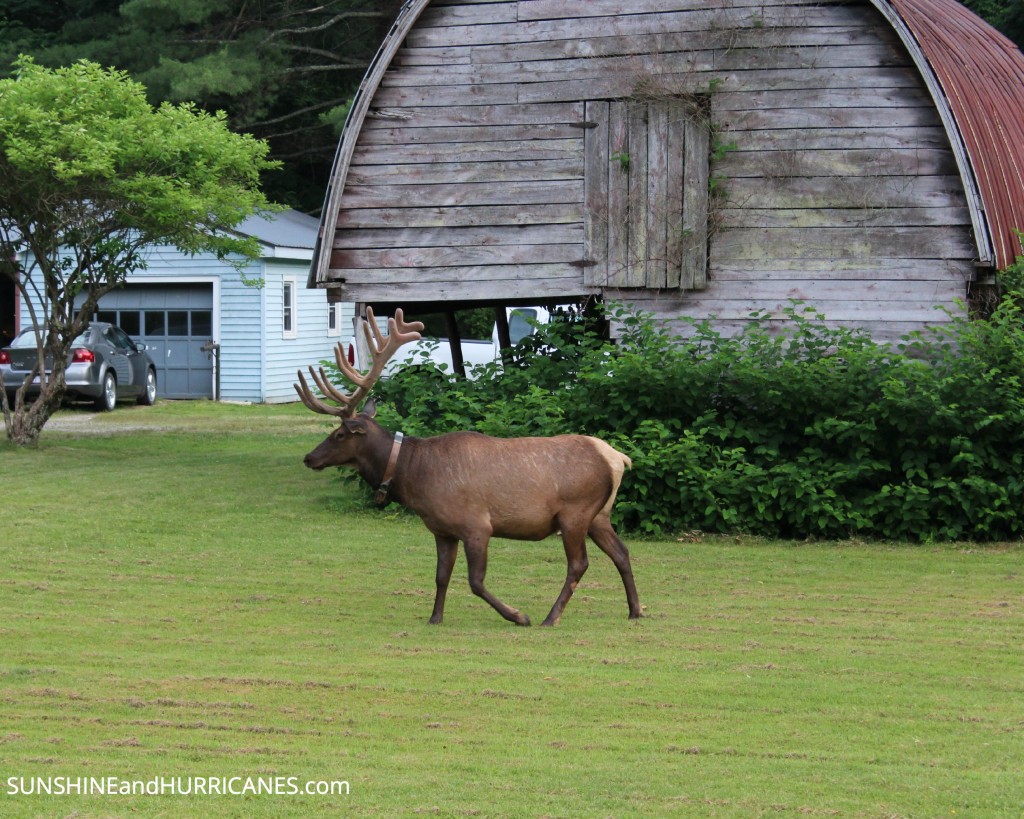 New for us this year, the elk are freely wandering throughout Maggie Valley and we were able to spot them quite near our cabin! The kids, and adults, were thrilled to see these amazing creatures in our neighborhood; just one more unique adventure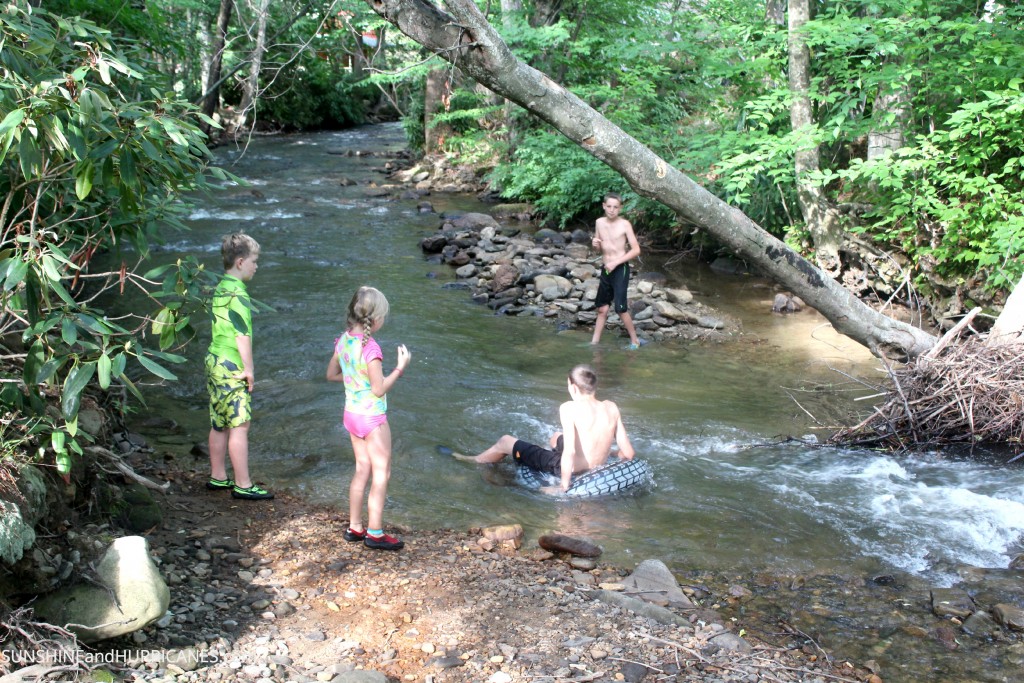 After vacationing in Maggie Valley for over a decade, our family has come to deeply love and appreciate this beautiful region. With such a wide variety of activities, there is truly something for everyone to enjoy. When our children were younger, renting a cabin alongside a creek was almost all the entertainment they needed. Countless hours were spent in this water and along the banks, digging, exploring, and building rock structures. Now that the kids have grown, they're still in that water fishing, tubing, and body surfing for hours each day.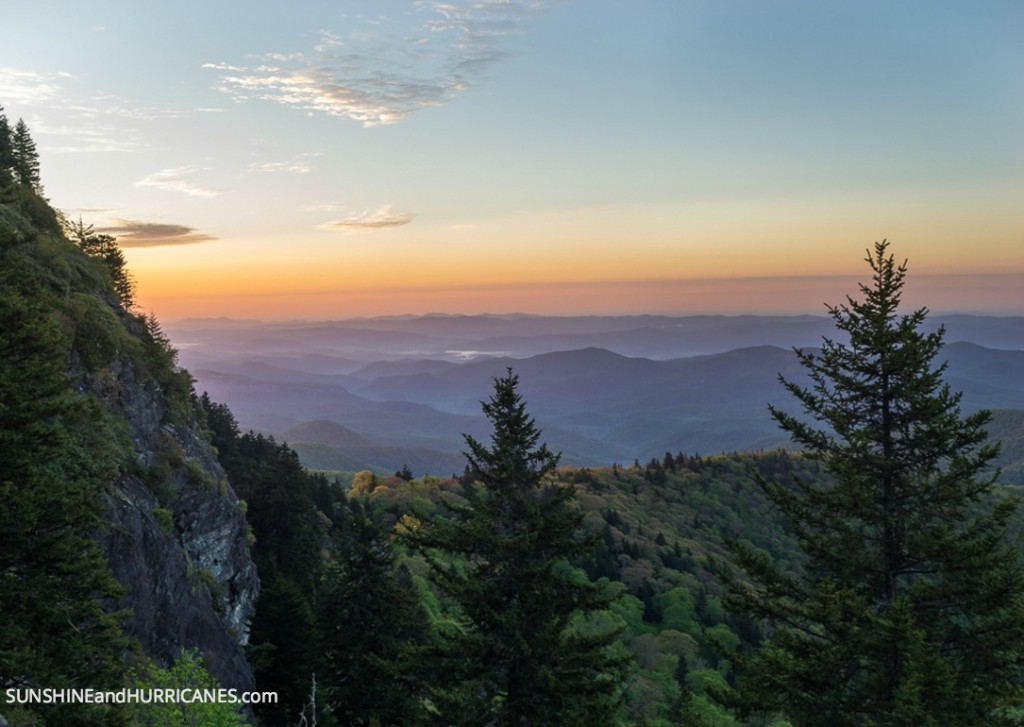 We appreciate the location of Maggie Valley as it is ideal for day tripping to Asheville, Gatlinburg, Bryson City and beyond. The weather is a welcome respite from the Florida humidity and heat, and we spend 12 hours a day outside, enjoying nature and one another's company. The pace is relaxed, the people are friendly, and the experiences are unique. I hope you'll consider a visit to this exceptional area and create your own treasured memories!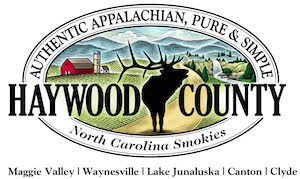 The best resource for helping you plan your adventures is www.visitncsmokies.com. There are a variety of sample itineraries available that are helpful and dozens of ideas to choose from if you'd like to pick and choose what works best for you family.