Hosting a Book Club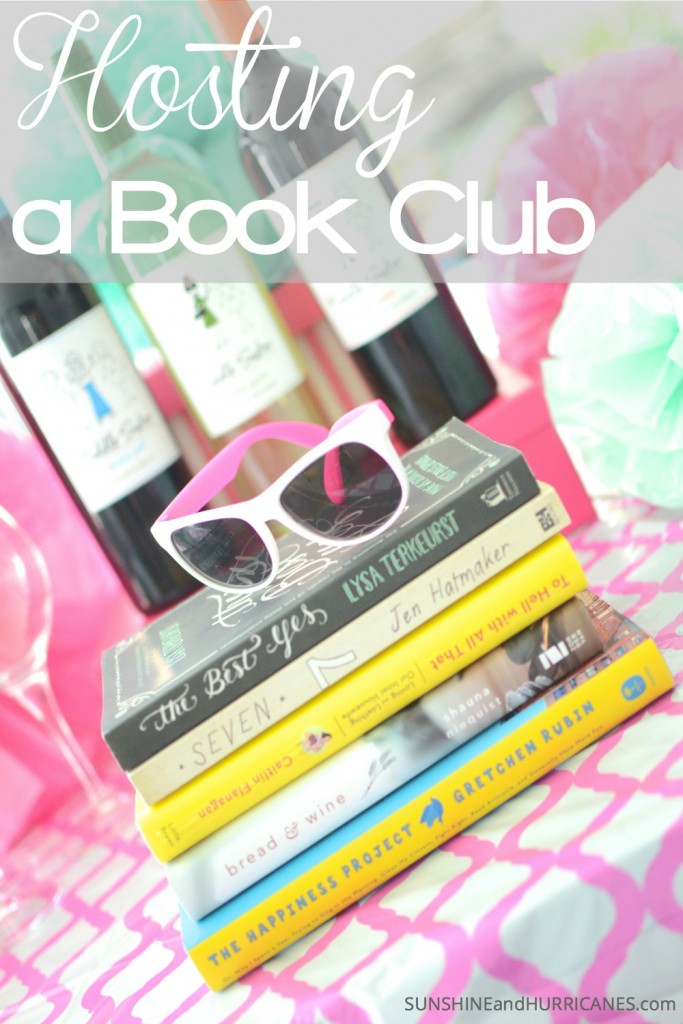 I absolutely LOVE to read, I'm a little bit obsessed. I have a Kindle Fire and the Kindle app on my phone. I consider the best form of "me time" to be a trip to the book store where I can look at and read MORE books. I even subscribe to about half a dozen magazines. What I love ALMOST as much as reading is talking about what I'm reading with other people.
So, when Michelle suggested we start a book club last fall, I was ALL IN!!!! We've had a great year of get togethers with our fellow book club members and read so many really good books. However, since everyone in our book club is a mom, we decided to take the summer off. This of course gave us a great excuse to have an end of year book club party!! We decided on a wine and dessert theme, because, well, besides reading they definitely are two of our other most favorite things. Then we created a fun and whimsical summer feel with pink and green decor and held the party on my outdoor patio right by the pool.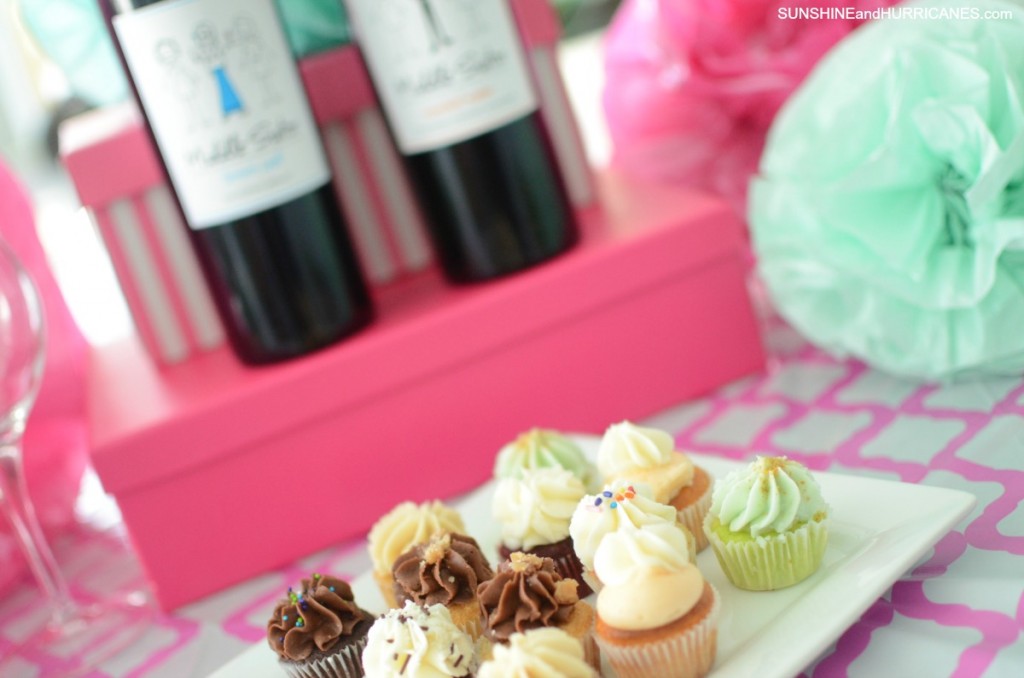 We also thought it would be fun to use Middle Sister Wines, which are based on a series of quirky "middle sister" characters who each claim their own varietal and personality. The different sisters featured on the wines are engaging and entertaining, just like a good book, and our book club members, making them a fun addition to our little soiree. The wines are made by award-winning winemaker Nancy Walker, who just happens to be a middle sister herself. You can find red, white and sparkling wines from California and Argentina to choose from and the brand is carried at Target, where I think Michelle and I spend half our lives. So, it was easy for us to pick-up along with all our other goodies.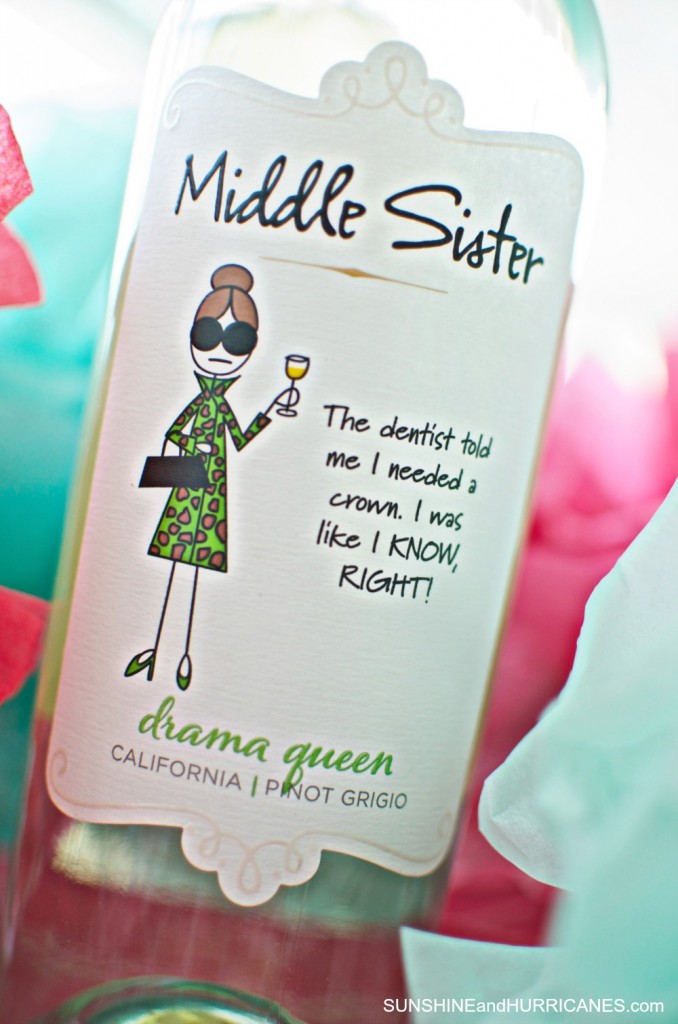 I loved the cute new brand makeover that the Middle Sister wines just received that now feature "Drops of Wisdom"- fun and sassy doses of inspiration right on the front label. I thought "Drama Queen" Pinot Grigio and "Mischief Maker" Cabernet Sauvignon seemed pretty appropriate for out little party based on what we read this year. This way I also made sure both the red and white wine drinkers were happy.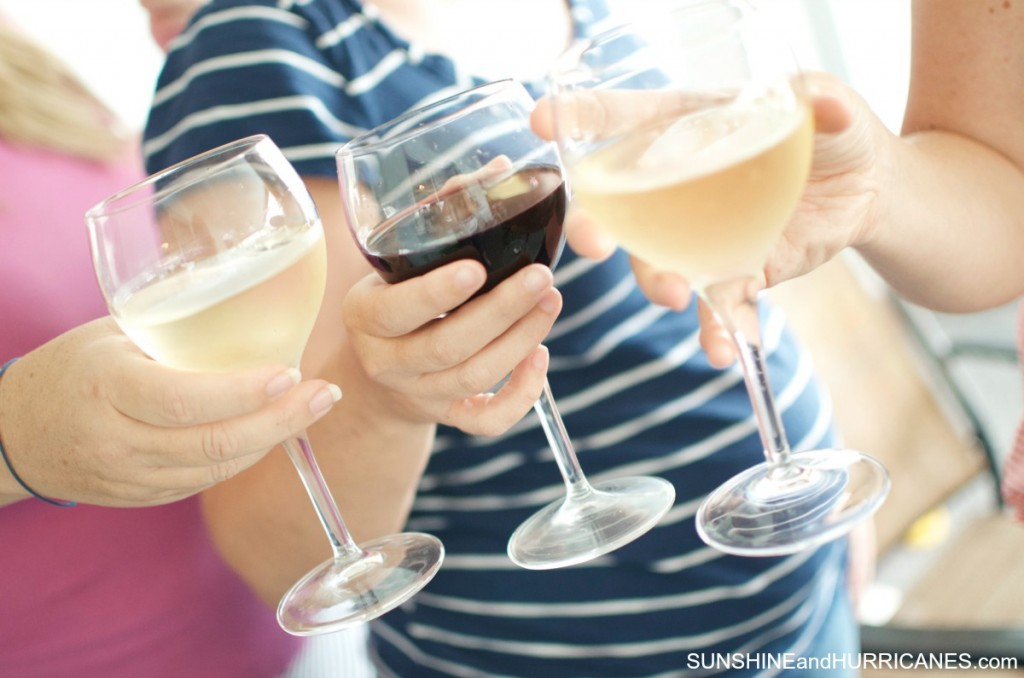 The evening was a great way for us to talk about our final book of the year, The Rosie Project by Graeme C. Simsion. We lucked out with perfect weather and the Middle Sister wines along with cute mini-cupcakes complimented our discussions beautifully.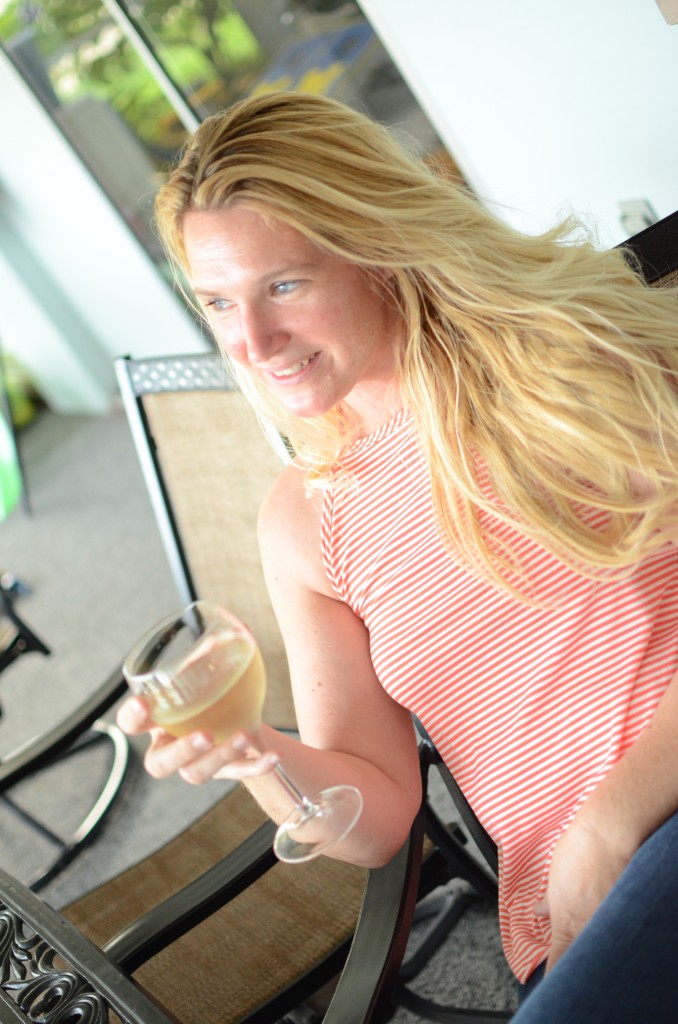 We also enjoyed the chance to celebrate the beginning of summer. The school year is a busy time for moms, so we were all looking forward to a more laid back pace of life for a few months, and of course some beach reading.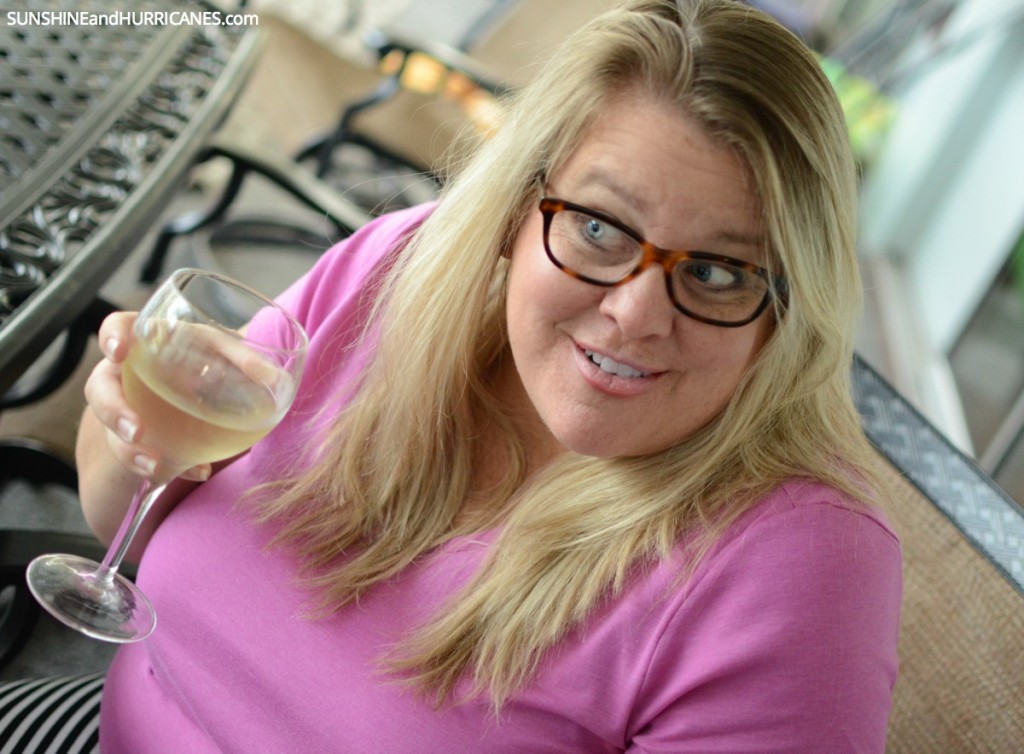 Michelle was giving us a few suggestions for what we might start reading when we resumed our book club this fall. Overall all our wine and dessert book club gathering was a success. Such a success that we talked until after the sun went down. We're in no hurry for summer to be over, but starting book club up again does give us something to look forward to this fall. Have you been wanting to start a book club of your own? As Michelle and I formed our group, we came up with a list of important questions that can really help set your book club up for long term success.
Questions to Ask Before Starting a Book Club
1. How many people should you include?
At first, you may want to have as many people as possible because you don't want to leave anyone out or just because you've got so many friends you wish you had an excuse to get together with more often. However, we are busy people these days and when you start trying to coordinate too many overloaded schedules, it can be almost impossible to find a day and time that will work for everyone.
Also, you want to foster good discussion, and when there are too many people trying to share their opinions it can just become a shouting match or it can discourage the more introverted members of the group from sharing their thoughts. Ultimately, we settled on no more than six people as about the ideal number for a book club.
2. Who should be a part of the book club? While you may be inclined to stick to people you know and who share similar views with you. Starting a book club presents an opportunity to widen your circle. It keeps things more interesting when you get a little bit of disagreement (as long as it stays civil) and when people see things in slightly different ways.
3. What should you read?
Again, don't be afraid to change things up a bit and go a little outside your comfort zone. It's good to read things that challenge you and make you really think. At the same time, you also want to make sure that you aren't always reading books with heavy subject matter.
Some book clubs do a rotation where a different member chooses the book each month. We liked looking up book reviews from other book clubs or even best seller lists to come up with our selections. Although, sometimes someone would come in with a book they felt passionately about us all reading and we were happy to go along.
Feel free to check out our 10 Book Club Suggestions
4. Where to have your book club?
You'll need to determine if you'll take turns hosting the book club in your homes or maybe that just adds too much stress. You can pick a favorite restaurant that will be your go to place each month, you could reserve a room at your local library or even a local coffee house.
5. Should you theme your gathering based on the book?
This can be a fun idea, but not all books lend themselves to a theme as we discovered. It also can make things more complicated, which nobody needs in their lives these days. At the end of the day, the point is to make time for reading and friendship.
Are you already part of a book club? What tips do you have to offer?
For more great book club fun: Follow Sunshine and Hurricanes 's board Book Club Banter on Pinterest.
I was selected for this opportunity as a member of Clever Girls and the content and opinions expressed here are all my own.