Tucked under the covers, lights out, stuffed animals arranged, I was supposed to have long succumbed to sleep but that was not the case. With a small flashlight propped over my shoulder, my head was not on the pillow but under the sheets, happily turning the pages of a book. I spent hours in this position and continually baffled my mother who never quite understood why I was so difficult to wake in the morning and a true grump-o-potamus all day. Eventually, my nighttime reading was discovered and came to a halt, although it would restart and stop throughout my childhood every time I found new good books to read, much to my parent's chagrin.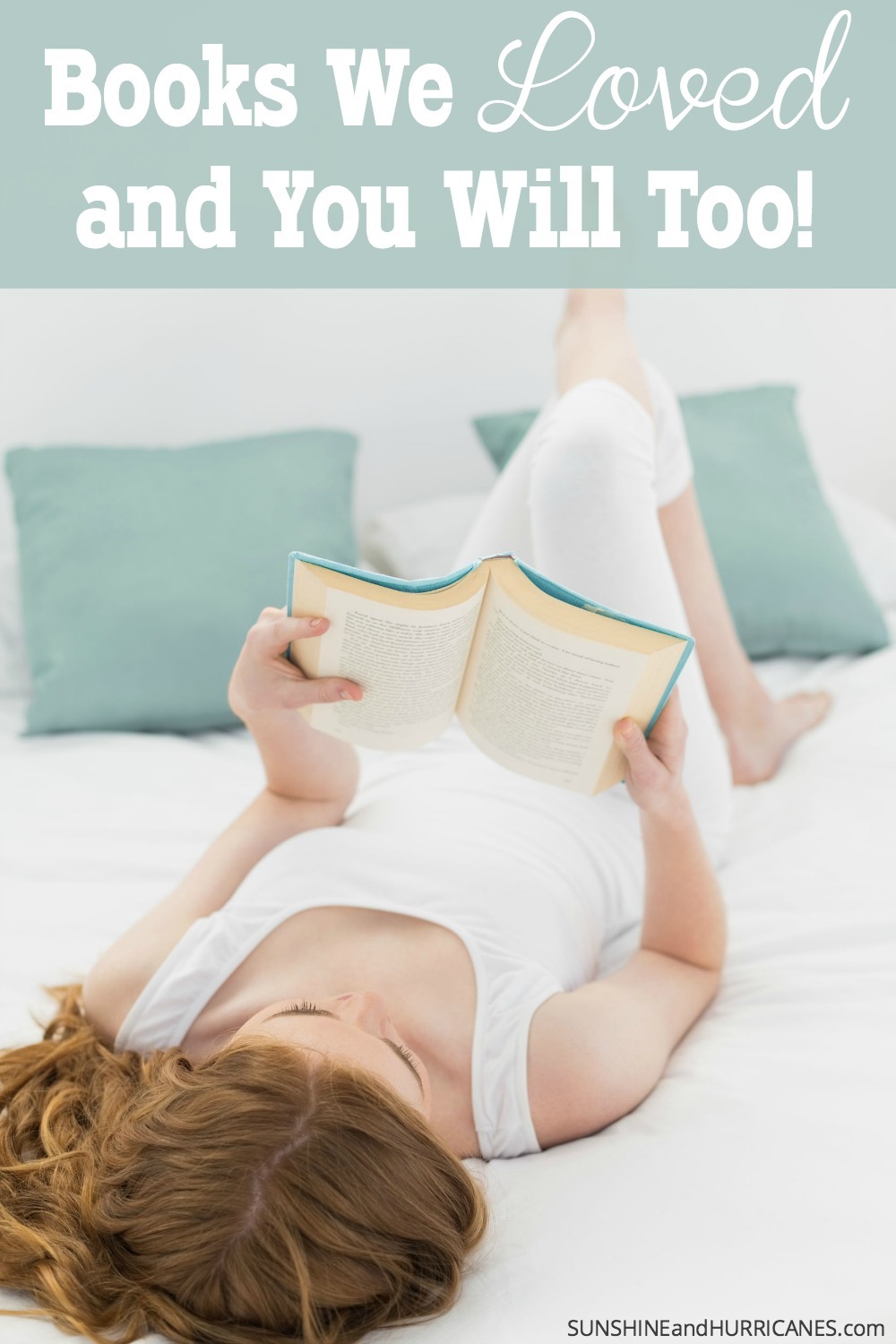 I've always been a reader and even now, I have issues with going to bed when I'm really into a book. Friends know of my nighttime habit and frequently ask for recommendations of good books to read. So, I thought I'd create a list of what I've read and liked over the past few months. There were several titles that didn't make the cut, but these are the ones that were worthy of reading, in my humble opinion.
Whether you're searching for a book to distract you on a plane ride, a Summer read to enjoy poolside, or a gripping novel that'll provide an escape, this list of good books to read has something to make everyone happy!
Good Books to Read
( we know because we've already read them and loved them)

The Broker, by John Grisham- I hadn't picked up a Grisham novel in years but grabbed this one off the library shelf because I was in a hurry one afternoon. It did not disappoint and was not the courtroom drama many of his other books are known to be; this plot had more of an international feel with a good bit of CIA cloak & dagger thrown in for good measure. I liked it as a departure from all the chic lit I'd been reading and a great weekend read.


Eight Hundred Grapes, by Laura Dave – Fun and quick read chronicling the story of a family and their small family vineyard in California. Perfect chick lit, kept my interest and was interesting to learn more about the specialty wine industry. The title stems from the fact that it takes 800 grapes to make a bottle of wine, so now you've learned something today, too!


Everything I Never Told You, by Colleen Ng – This was a book that stuck with me and had me thinking long afterwards. It's the story of a middle class couple and how their choices shaped their lives and those of their offspring throughout the mid twentieth century. Examining the way parents manage expectations for their children and the consequences of building a family based on ill conceived assumptions, this story draws you in with mystery and keeps you engaged until the end.


Glory Over Everything, by Kathleen Grissom – If you've seen our post recommending 10 Book Club Suggestions then you know of my great love for the novel preceeding this one, The Kitchen House. The story continues with this new release and certainly does not disappoint. Even if you haven't read The Kitchen House, you'll have no trouble enjoying this book as the stories really stand independent of one another. Fantastically researched historical fiction with deep, well formed characters, the plot is compelling and consuming, this is one I struggled to put down and feed my kids dinner. I appreciate the perspective and reminders this historical fiction gives me about the reality of life in America in the early to mid 1800s and was a story that filled my brain for days, weeks afterwards. If you can't tell, I really love this author and both of her books.


The Matchmaker, by Elin Hilderbrand- This was the first book I've read by this author although she had been recommended to me many times. The colorful characters painted a contemporary, lovely picture of life on Nantucket and were the things that stood out the most to me. It was a tale of life as high school sweethearts to empty nesters through the eyes of the island's resident matchmaker and was a perfect Spring Break read for me!


The Nightingale, by Kristin Hannah- This story is so powerful and gripping that you'll be thinking about it months after finishing it. Historical fiction set during WWII in France, two sisters make choices that change their lives, and the lives of those around them forever, as they navigate love, German occupation, and sheer survival. I am not a person who cries easily with books but this book brought a few tears for me and gripped my heart. I also like closure in a story and this tale did not disappoint.


The One & Only, by Emily Giffin- I've enjoyed a few other books by Giffin and sometimes had a hard time putting them down. Not the case with this book but still an okay read. It could be that I wasn't a fan of the older man/younger woman plot but I did enjoy the college football angle, being a Southern girl and all. Good enough for book club and discussion.


The Perfume Collector, by Kathleen Tessaro- This was a wonderful historical fiction read, spanning from the 1920's thru the mid 1950's. It was full of information about the perfume industry, which I found pretty interesting, as well as a cast of eccentric characters, each with unique backstories. I am a fan of historical fiction and this book gives a well researched setting & reasonable plot line that was a winner for me!


Rules Of Civility, by A. Towles – This novel is a new favorite for me: exceptional writing and a wonderful memoir of a career woman coming into her own in 1930's New York City, made it a highly enjoyable read. Towles painted such perfect, elaborate settings that I felt like I was hanging out in jazz clubs and crashing parties with characters from secretaries to trust fund heirs. This story has stuck with me and one I keep pondering, definitely some of the better writing I've encountered this year.


We Were Liars, by E. Lockhart – This was a quick afternoon read, perfect for a plane ride or breezing through while relaxing on the beach. There was a startling twist near the end and it caught me off guard, which I enjoy. I didn't realize it was actually YA fiction until I was halfway through, but don't let that discourage you from reading it, even if you typically don't enjoy that genre.

Wild Things: The Art of Nurturing Boys, by Stephen James & David Thomas- Great read and wish I had read it when my son was younger. He's 10 now and I found myself reminiscing through several chapters about the toddler and early elementary stages in his life. Insightful, full of practical suggestions and wisdom for parents of boys, I'd definitely recommend!
Looking for more great reads? Be sure to check out our 10 Great Book Club Suggestions or, if you've always wanted to start a group, we've got tips to make it easy on Hosting A Book Club.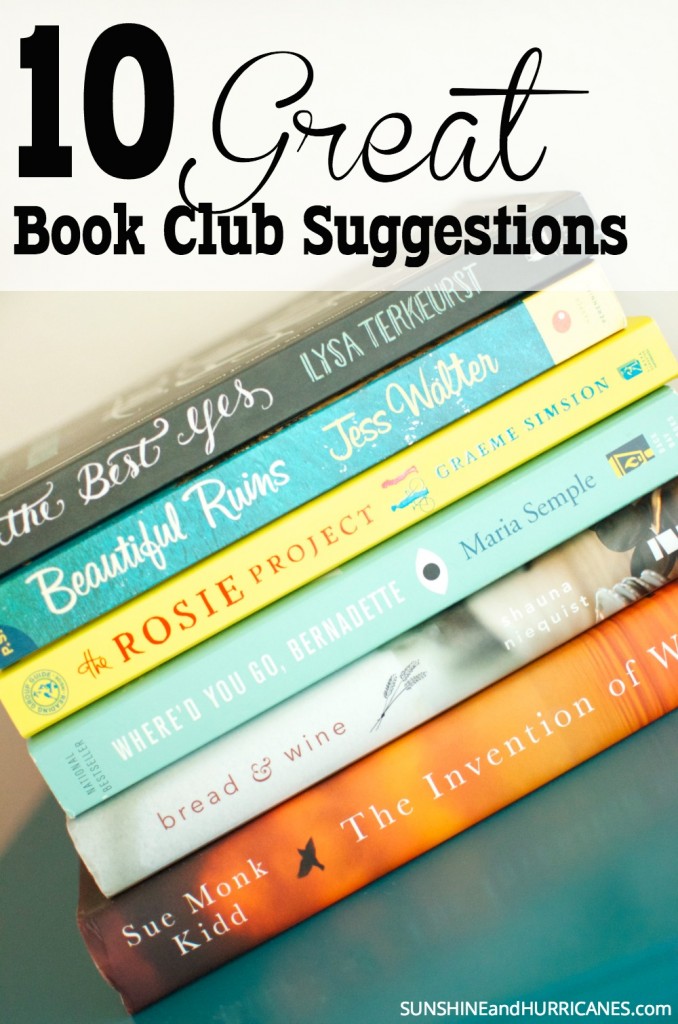 Do you have any suggestions for good books to read? We're always looking for our next book crush!