This post may contain affiliate links.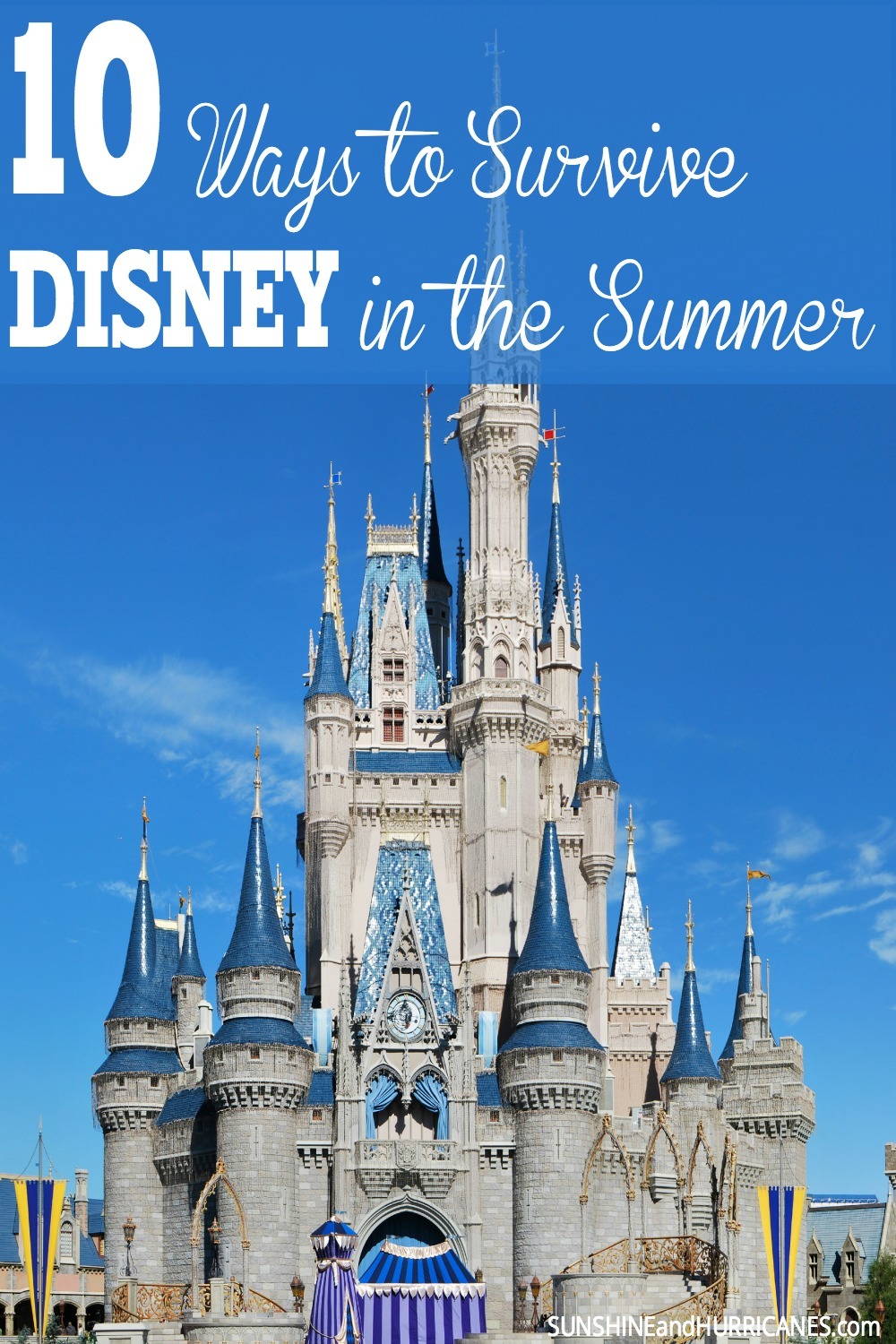 You've planned, you've saved, you've finally made it to the Happiest Place On Earth and you're ready to conquer Cinderella's Castle! As Florida residents, visiting Disney World in the Summer isn't necessarily our first choice but sometimes we wind up there when family comes to town or there's a special event. Here are some of our best tips to help your trip be as magical as possible:
10 Ways To Survive Disney In The Summer
1. Plan, Plan, Plan
Summer is PEAK season and it is going to be crowded. If you're staying at a Disney resort, you'll be able to secure your fast passes in advance and I urge you to do so. If you're not staying on property, make a plan for the day and you may need to send a member of your party to collect fast passes while everyone else heads to the first ride of the day. The more research and effort you put into creating an itinerary for the day, the more you'll be able to accomplish. Don't think of it as being rigid, you're not scheduling everything down to the second, but making an outline for the day so everyone has a chance to accomplish their "must-dos".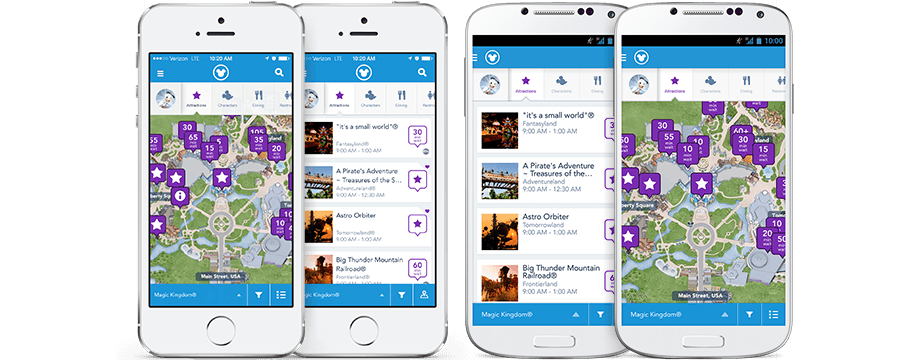 Also definitely download the FREE My Disney Experience App, which has an interactive map and provides wait times for rides, which is crucial during the busy summer months. You can also use it to find character greeting locations and times, modify fast passes, make dinner reservations and organize all the other important details of your trip.
2. Sun Protection
The sun is more than just hot and winding up with a sunburn is a surefire way to ruin a trip. Be sure to pack sunscreen
, sunglasses, and hats for everyone. The more that sun is blocked, the better off you are.
3. Hydration
The more you sweat, the more you need to drink and dehydration is no fun for anyone. There is ice cold water available at drinking fountains all over the parks which is perfect for filling your reusable water bottle throughout the day. You are absolutely allowed to bring a water bottle along and you can also have a complimentary glass of water at any counter service or sit down restaurant.
4. Creative Cool Off
There are several great items you can bring along to keep your crew cool and we love these cooling towels
that are water activated and will lower your body temperature. The towels are small and perfect to toss in your day bag. Stop into a restroom, wet at a sink, loop around your neck, and you'll instantly cool off! The towels were designed for athletes but work perfectly at theme parks, too!
Kids, and adults, also love these misting fans
, who doesn't love being sprayed with water?
If you've got a little one in a stroller, I definitely recommend a stroller fan, helps cut down on the cranky.
5. Seek The Shows
Don't forget about heading to a few of the less popular attractions, like The Hall of Presidents or The Carousel of Progress at Walt Disney World. You may be surprised at how entertained your kids are and if nothing else, 20-30 minutes in a dark, air conditioned room is a treat. My hubs loves to grab a power nap during these shows. 😉
Tip: the App we mentioned in #1 also has ALL the showtimes and locations listed
6. Ponchos
Welcome to rainy season in Florida! It rains almost every afternoon, sometimes for 10 minutes, sometimes for 2 hours. The thing about rain is, it tends to send people away if it lasts more than 30 minutes. Although some of the outside attractions may close due to the weather, there are still all the inside ones to experience. With ponchos
, you can easily navigate from one end of the park to the other while everyone else is huddled under awnings waiting for the rain to stop. There are ponchos
for sale in the park but you can save money by bringing your own while avoiding the lines to purchase them.
TIP: If you have young kids, try the ponchos on at home and cut the bottoms to fit so they won't drag on the ground.
7. Take A Break
I cannot tell you what a difference this will make in your happiness and the happiness of those around you. The heat of the day, about noon to 5pm, is the most draining, scorching time and saps everyone's energy. Head back to your resort, take a dip in the pool, or a nap in the air conditioning. A 3-4 hour break from the heat, crowds, and exertion can make a world of difference. It's completely foolish to try an entire day in the parks with young children and honestly, I've never had an adult complain after taking this advice, even on trips without kids.
8. Use Resort Transportation
One of the many benefits of staying on Disney property is the well coordinated transportation system that delivers you from your resort right to the park entrances. Even if you're not staying on Disney property, most hotels offer complimentary transportation to the parks. The bus system will have you walking less across the broiling black parking lot pavement and you can rest your feet and maybe grab a cat nap while someone else handles the driving.
9. Arrive Early, Stay Late
Try to make it to the parks before they officially open so you'll be all set for your morning adventures, plan to leave around lunch time(see #7), and then come back after 5pm. During the Summer, the parks are open later and it is so much easier navigating the attractions when the sun goes down and the heat somewhat subsides. You'll be there for all the evening entertainment, fewer crowds, and feeling energetic because you wisely took that afternoon break!
10. RELAX
Summer is peak season at Disney so crowds, heat, and long lines are just going to be part of the experience. Do all you can to prepare and plan, then just go with it. You're at the happiest place on earth, take it in, keep a positive outlook, and next time, think about visiting in the Winter. 😉
Looking for more great Disney Tips?
Follow Sunshine and Hurricanes 's board Disney Done Our Way on Pinterest.
Planning a trip to Disney? We've got many other great Florida day trips you may want to check out.