I love long, schedule free days in the Summer, but that doesn't mean we totally ditch the routine over here. As a former teacher, I've seen the effects of 10 weeks with no purposeful time set aside for "schoolwork". Here are my five ways to prevent summer slide this summer, so kids are exercising those brains and reducing the 30%(!) loss of learning children experience while out of school.
This post may contain affiliate links.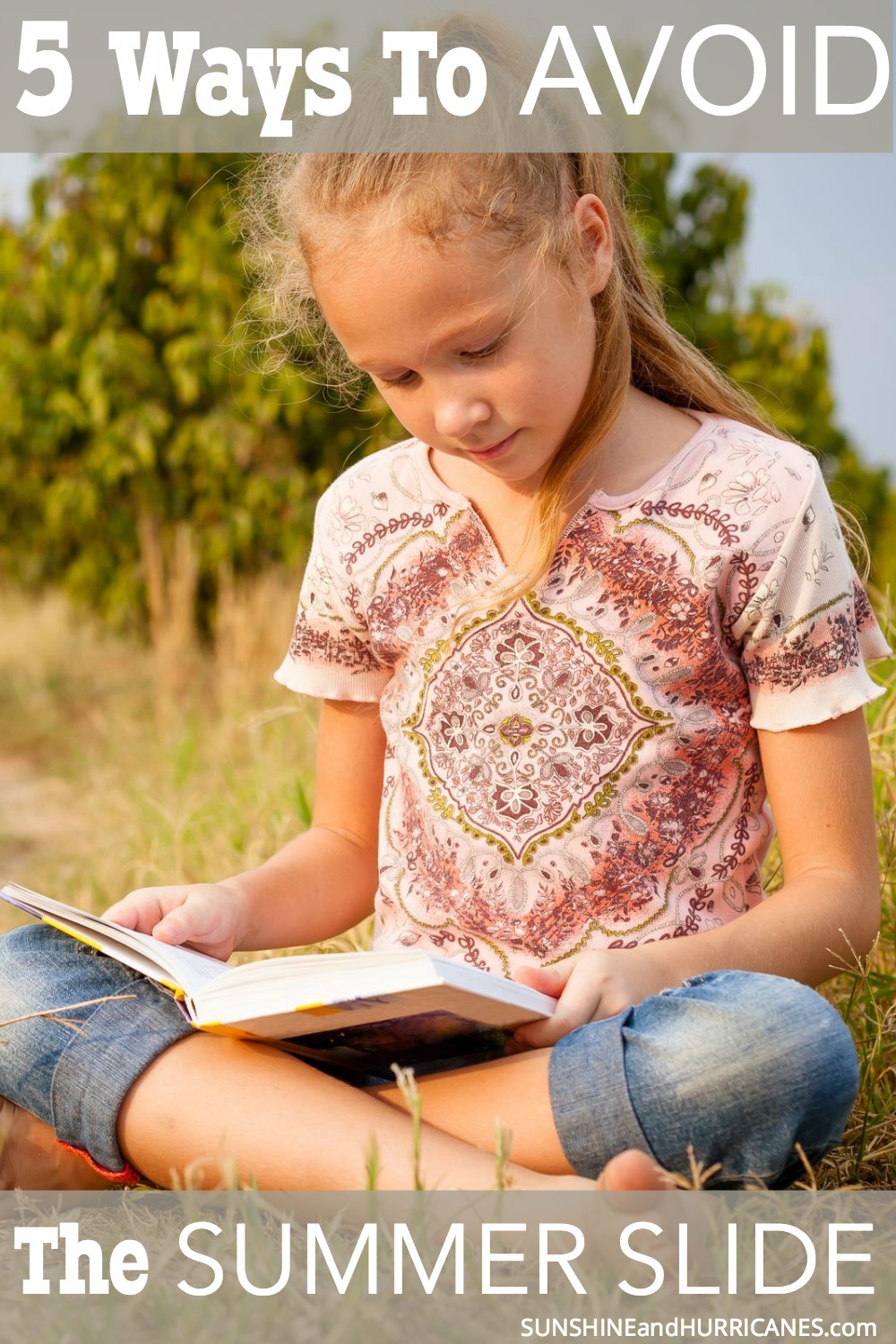 yes, I know, kids are NOT exactly going to be excited or even cooperative if you try to actually give them work during their summer vacation. Plus, it's not like you want to sit around making lesson plans or playing teacher. BUT we can actually make our lives easier during the summer while sneaking a little education into their days, and it might even be fun.
5 Ways to Prevent Summer Slide
Related: Books to Read Across the Ages
READING
If you do nothing else, do this! I cannot say enough about the importance of reading on a regular basis over the Summer. Make trips to the library, participate in Summer reading programs, create family reading challenges. Don't fuss over what your child is reading as long as they are reading. Comic books, anime, silly princess stories, or magazines are all reading, and that's what counts!
Four or five days a week I set a 30 minute timer and declare it reading time. Even though my youngest is barely 4, if she sees everyone else reading, she wants to be in on the fun! Reading is the cornerstone for learning and letting that habit slip over the Summer will be a huge detriment to your learner.
HANDS ON EXPERIENCES
Depending on where your child attends school, he may not have a lot of opportunities for hands on learning. Research tells us that learning experientially is valuable and I try to provide those times throughout the school year but we have more options during the Summer. Simple science experiments are one way to do this and many can be done with items you have on hand.
Visiting museums, planetariums, or aquariums provide several ways to expand a child's knowledge and provide understanding of how abstract concepts fit into real world applications. Building sand castles at the beach, mud pies in the backyard, and water balloon fights absolutely count as learning experiences!

WORKBOOKS
I know, you've seen enough worksheets to last a lifetime after Kindergarten and frankly, I'm not a huge fan of them. However, they are convenient and, reality check, worksheets aren't going away, and they do reinforce concepts. Reading Comprehension
workbooks are among the most useful and if your child was meeting or exceeding grade level expectations at the end of the school year, I would suggest going up a grade when purchasing a workbook.
This Reading Workbook Series From Scholastic
is excellent and I would highly recommend. I also like the Kumon Workbooks
, they come in a variety of subject areas and are age/grade specific. If you're traveling, I'd pack a few with these Twistables, even taking a break from a plain old #2 pencil can be a way to motivate the kiddos!
Also, don't be above a little bribery to prevent summer slide and get kids to play along. Offer up a small summer themed treats that everyone will enjoy for different stages of completion like ice cream cones or s'mores after dinner. Then you could even consider a BIG reward at the end of the summer if they meet certain goals, like a trip to the zoo or the local waterpark.
JOURNALING
Each Summer, my kids choose a new journal
and then have the freedom to fill it however they'd like. This is truly one of the best ways to keep handwriting, vocabulary, grammar, spelling, and the creativity pumping whether at home or on the road. Writing has become a skill that is emphasized as young as Kindergarten and the more free writing a child engages in, the higher their success as they move to the upper grades.
When they're preschoolers, it's lots of random scribblings and drawings, as they gain skills, it's sentences or things they like to copy from signs they see while we're traveling. Eventually, it becomes stories with illustrations, doodling, or random thoughts of a teenager. Sometimes, I give a writing prompt, but usually only if I hear, "I don't know what to write", these Story Starters In a Jar®
are a fantastic resource and there are a variety of topics for different ages. Fun markers
and pens
kick the excitement up a notch, too.
EDUCATIONAL GAMES
There are going to be rainy days or too hot day or just lazy days when you don't feel like applying sunscreen or piling everyone in the car to go to the park. This is a great time to pull out the games AND there are tons of ways to sneak a little learning into this play time. Many games out there help kids build basic skills like reading and math, but kids are so busy having a good time that they don't even realize they're also building their brains in the process.
In many cases, you can use toys you already have around your house. Try a Lego Challenge game or you can use free printable games, like this Frozen Math Game, that are easy to find online. It's also worth investing in a few educational games to pull out for just this purpose during the summer. Tell Tale is great for getting kids to create their own stories, Sequence for Kids can help with math concepts, and Bananagrams is classic for spelling and vocabulary building.

BONUS #6 – BOREDOM
Yes, you read that right. I wrote an entire piece on why boredom is vital for children. You can read all about it right here. I Hope My Kids are Bored This Summer.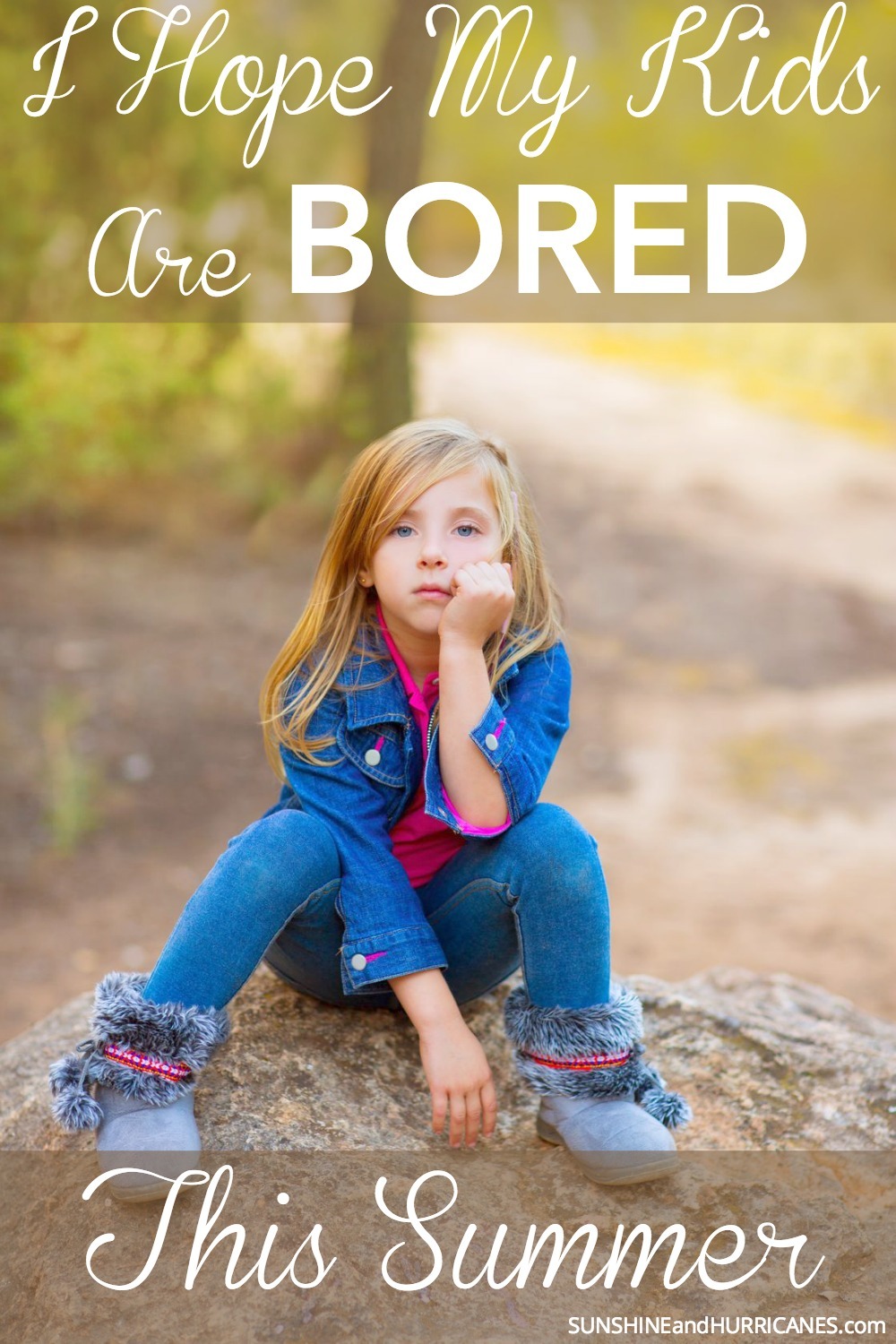 Want more ideas to Prevent Summer Slide? We've got 10 Apps that will have the kids playing, learning, and keeping their minds engaged all Summer long!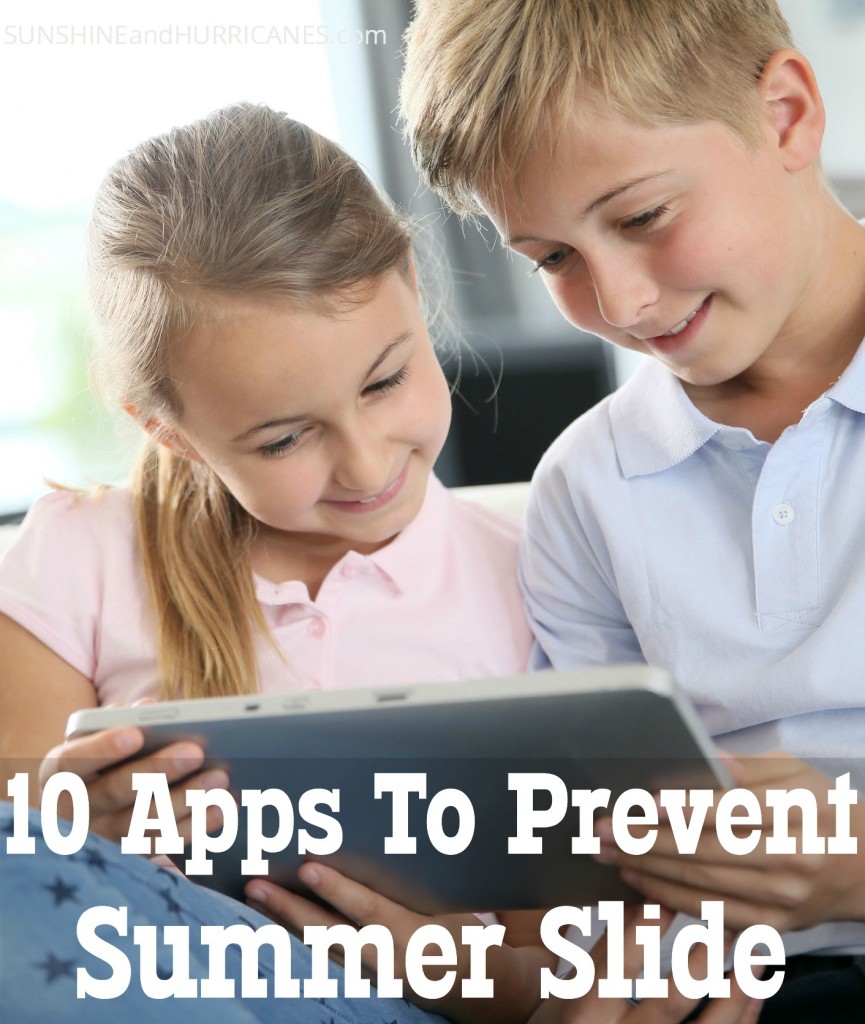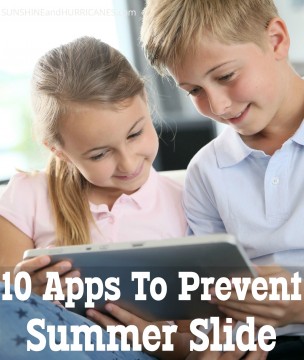 Do you have any tricks to help prevent summer slide with your kids?