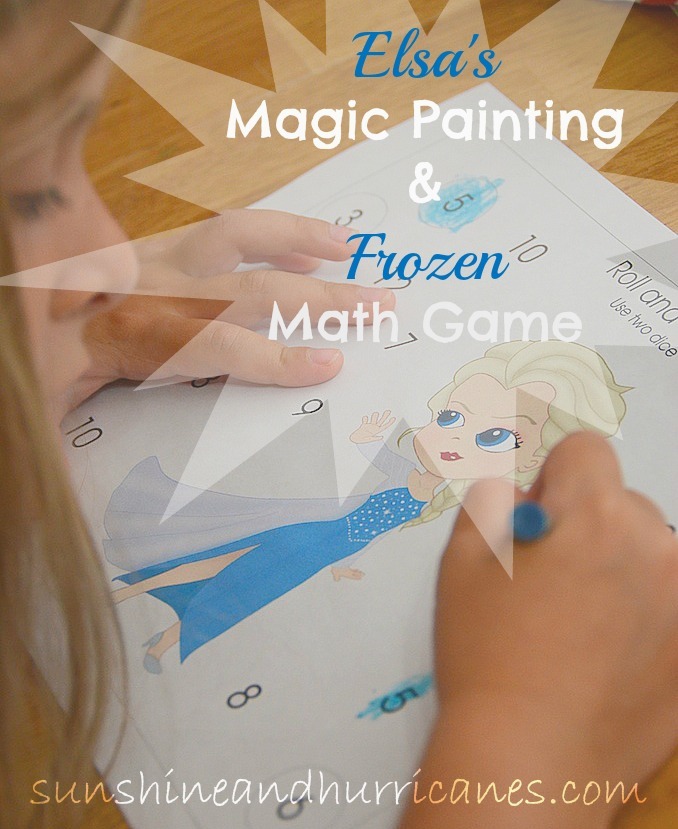 Elsa's Magic Painting
Here's a fun project that princesses and ice cutters will enjoy & a way to practice a little of Elsa's magic right at home!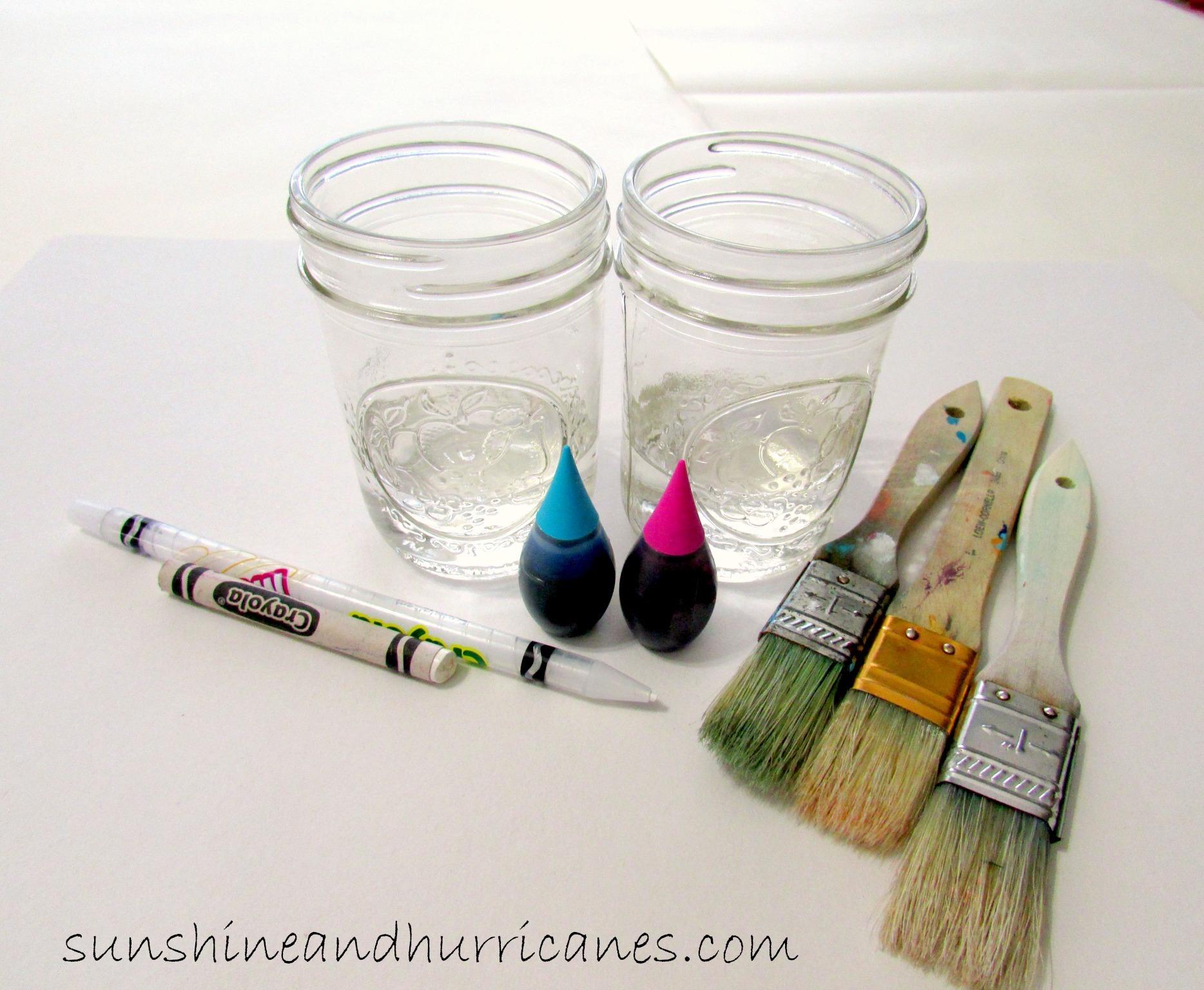 Gather some white paper, paintbrushes, white crayons, water, and food coloring.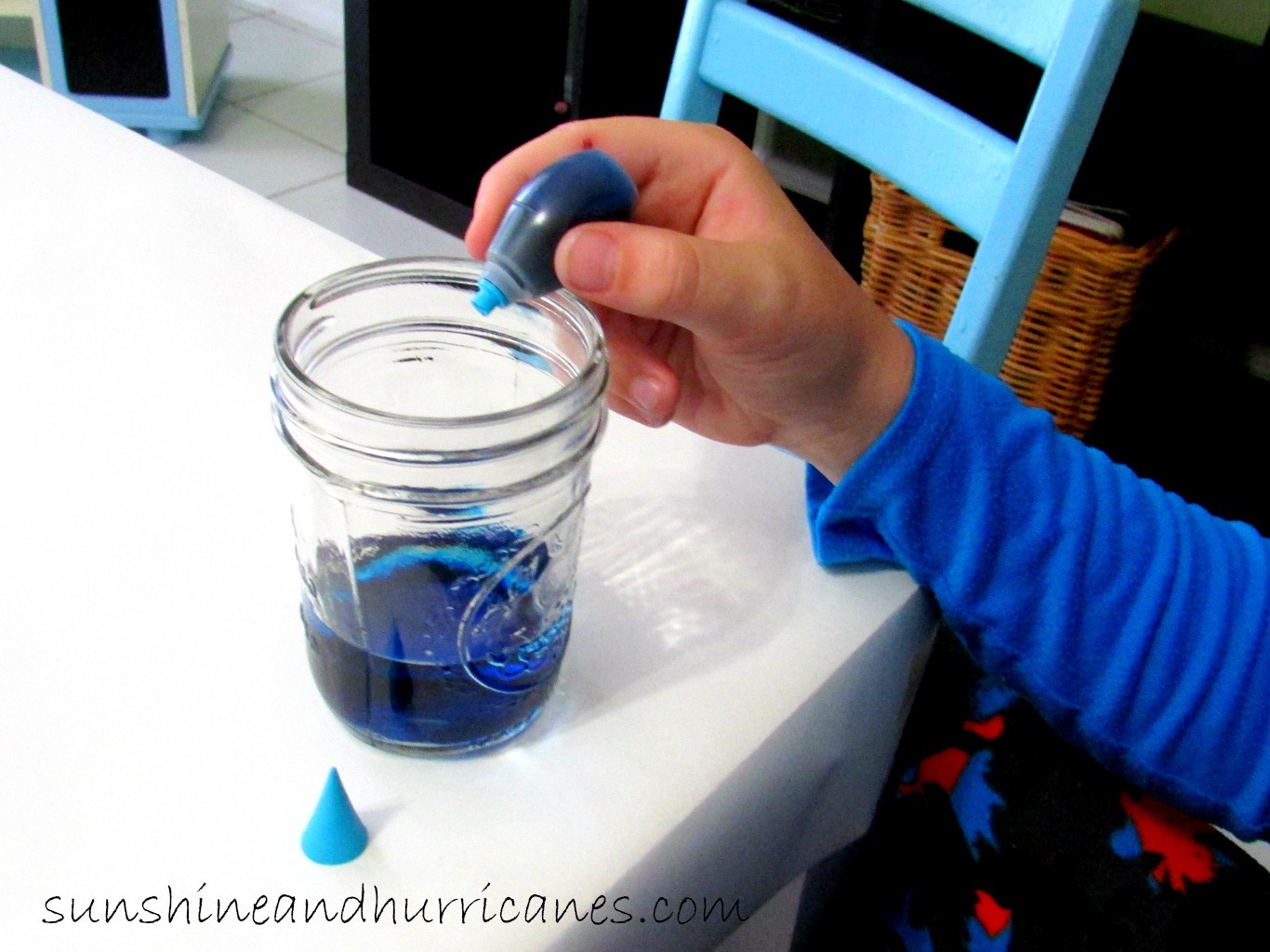 Add a few drops of food coloring to the glass of water and stir it up with the paint brush. This'll make Elsa's magic paint!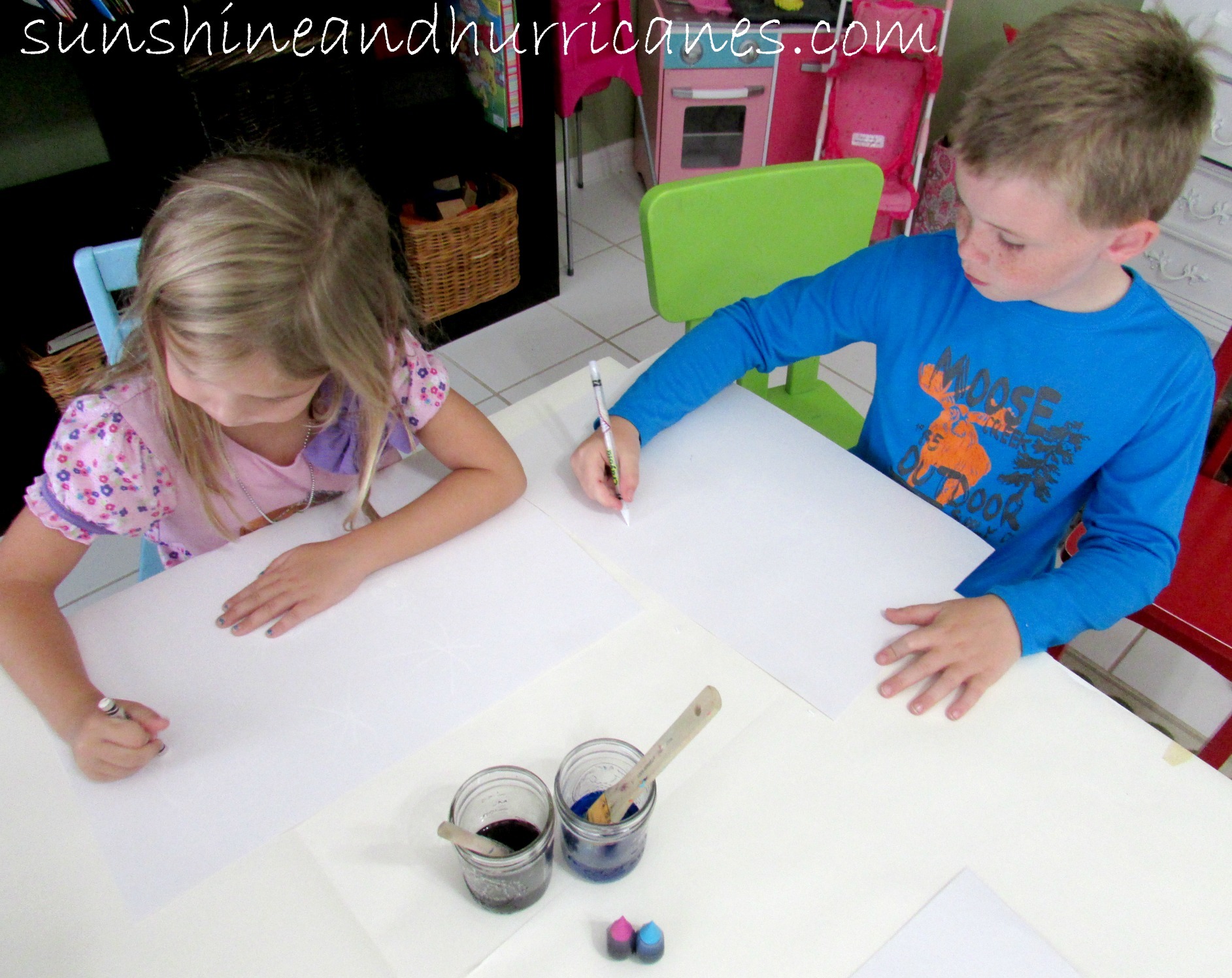 Use the white crayon to draw pictures or write a secret message, be sure to press firmly with the crayon for best results.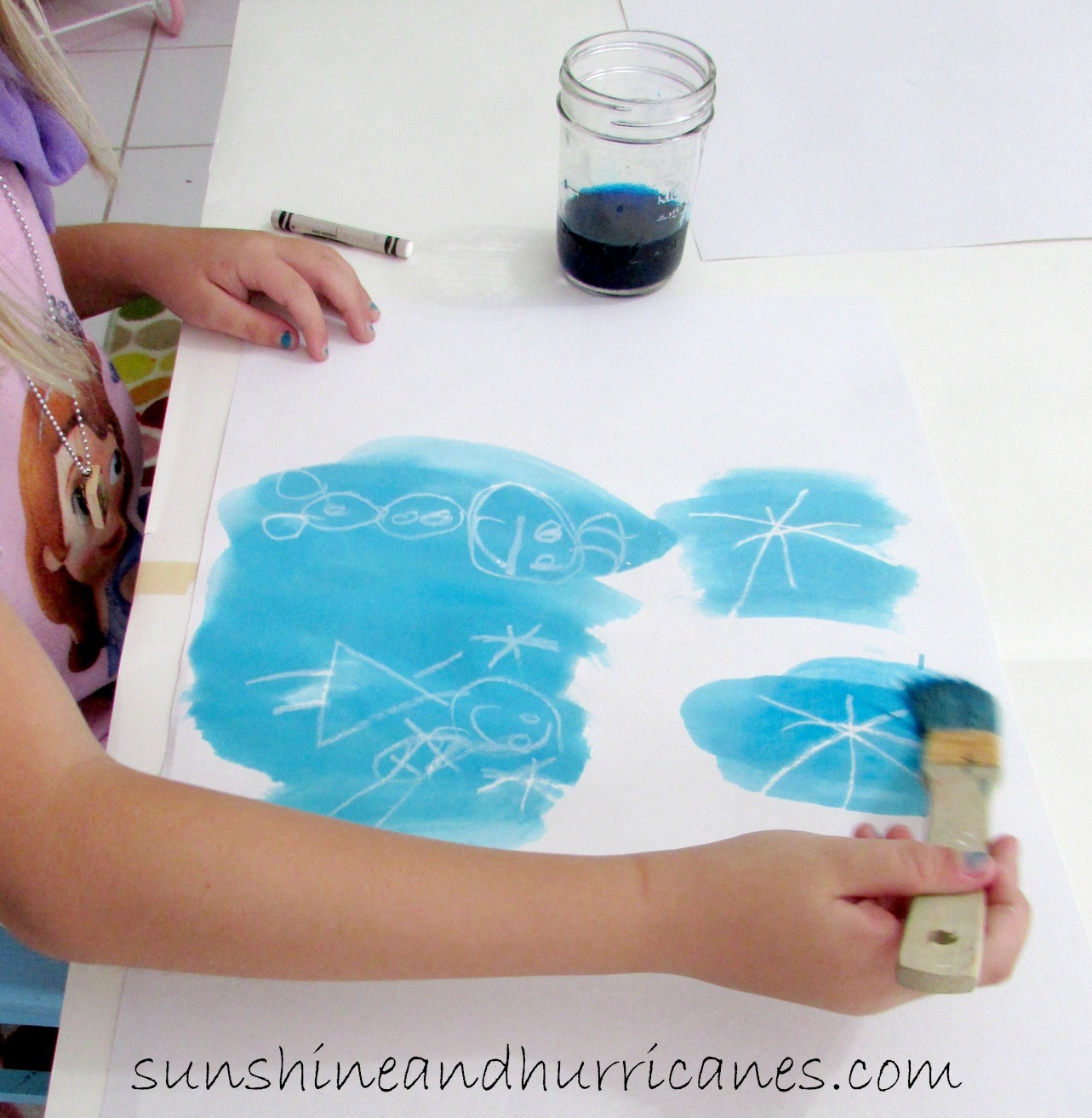 Brush over the paper with Elsa's paint and watch your drawings begin to appear!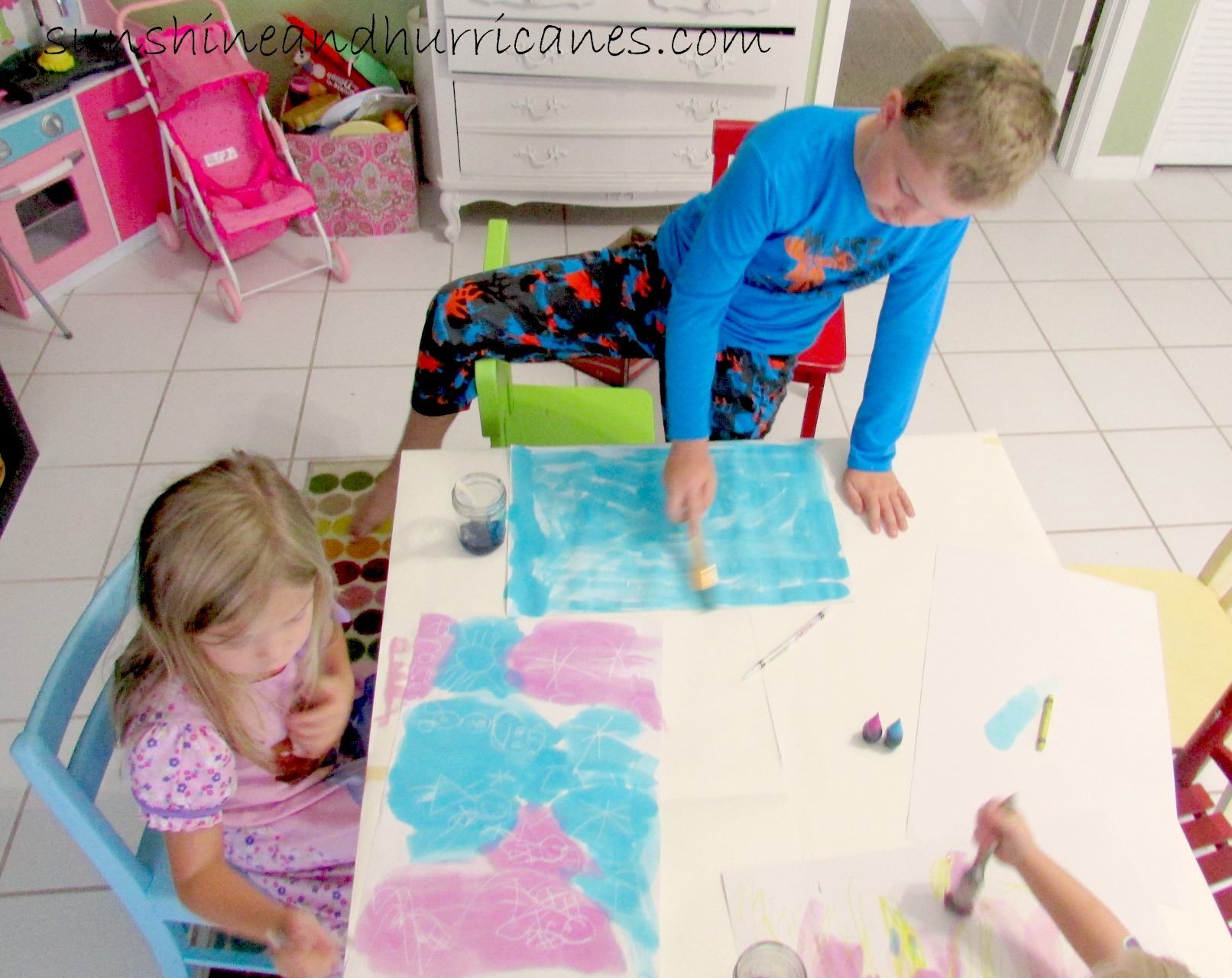 The wax in the crayons resists the paint and the image appears!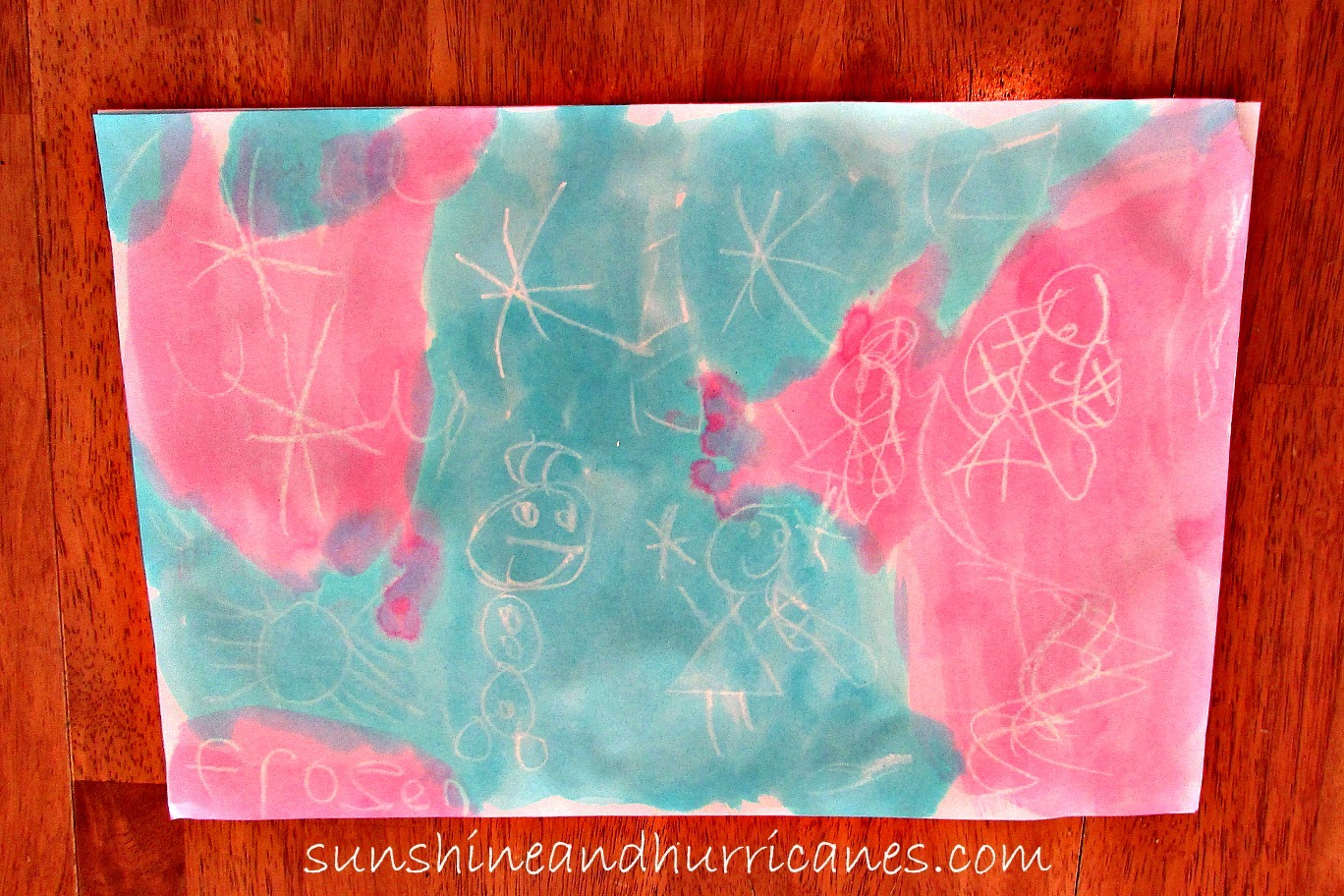 You can write secret messages and then pass them to one another so Prince Hans doesn't intercept them!
Frozen Math Game
While all the paintings are drying, you can enjoy a little math review with the younger kiddos. Head over to Royal Baloo and check out their Free Frozen Printable Pack. We printed pages 4-5 of the K-2nd pack for our game. Grab a pair of dice, some crayons, the game boards & prepare to count!
We rolled the dice and colored in a circle for each number shown, taking turns back & forth, until all the circles were filled. If you want the game to be reused, laminate the printable and use dry erase markers for the coloring. These 2 princesses had a great time and a little math review all in one!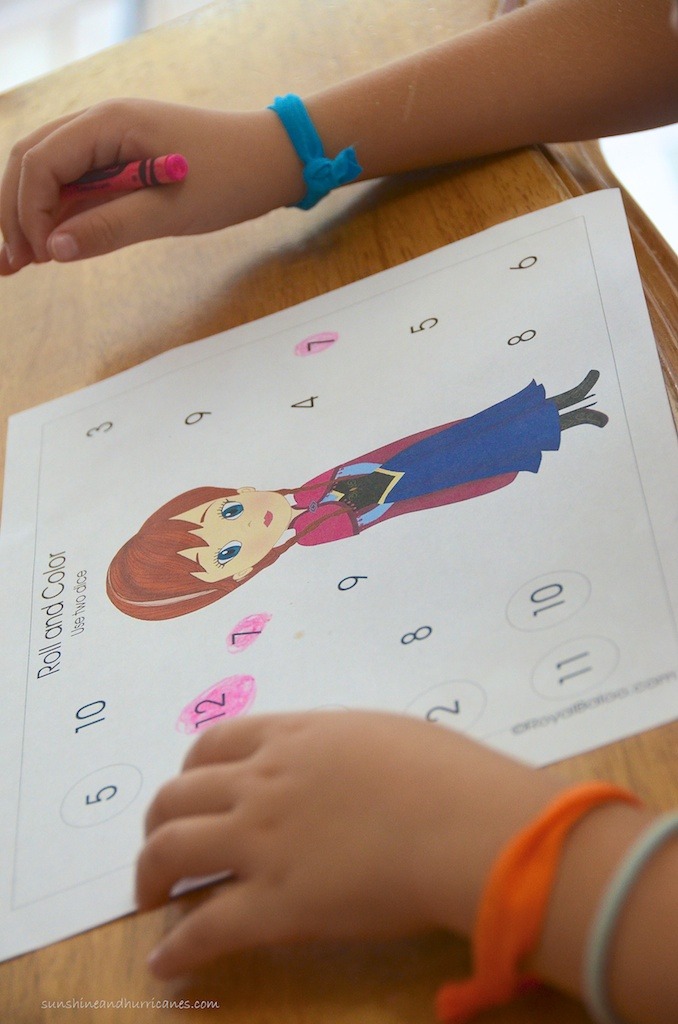 Don't forget we're having Olaf's Snow Day in Summer all week long. Check back for more Frozen Fun and be sure to ….