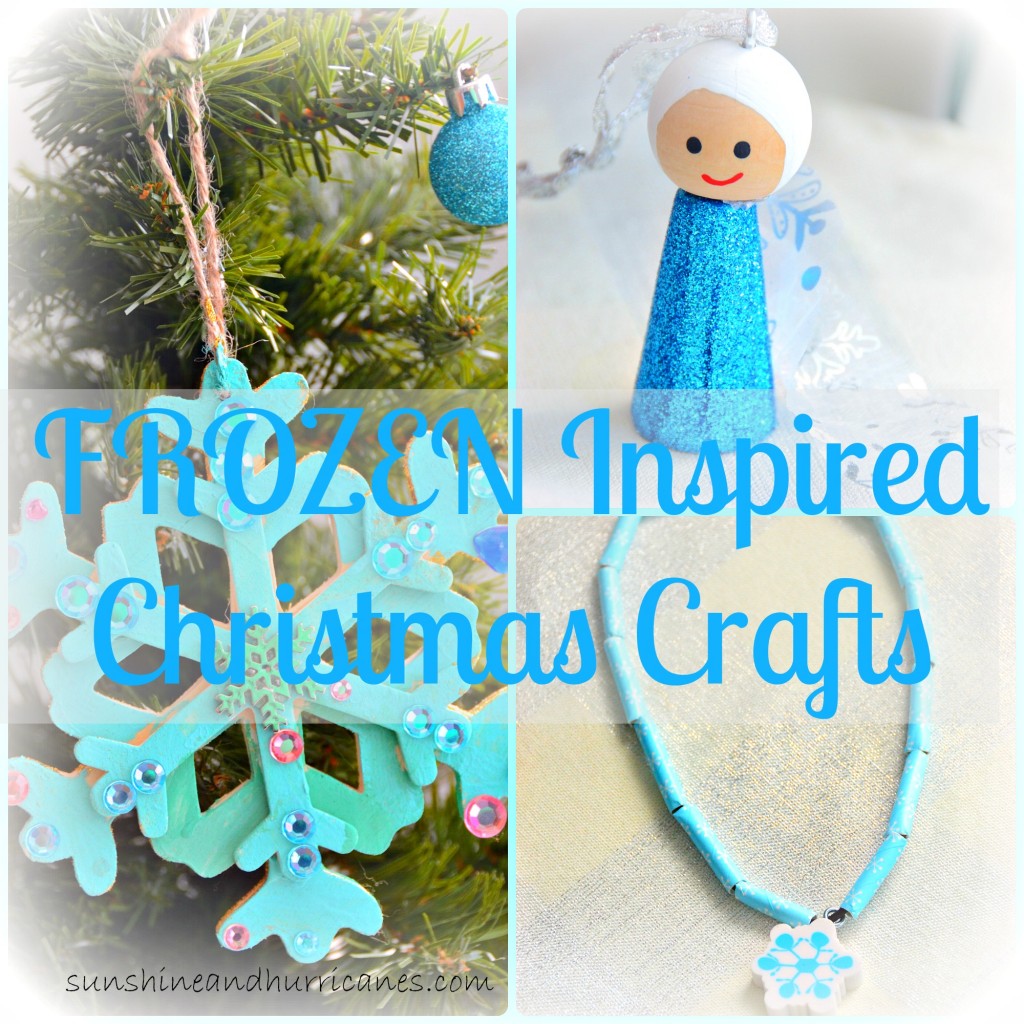 Even though it's been a year since it hit the theaters, Frozen is still a big deal at our house! I thought it'd be fun to do a few Frozen Inspired Christmas crafts with my girls and share them with all of you!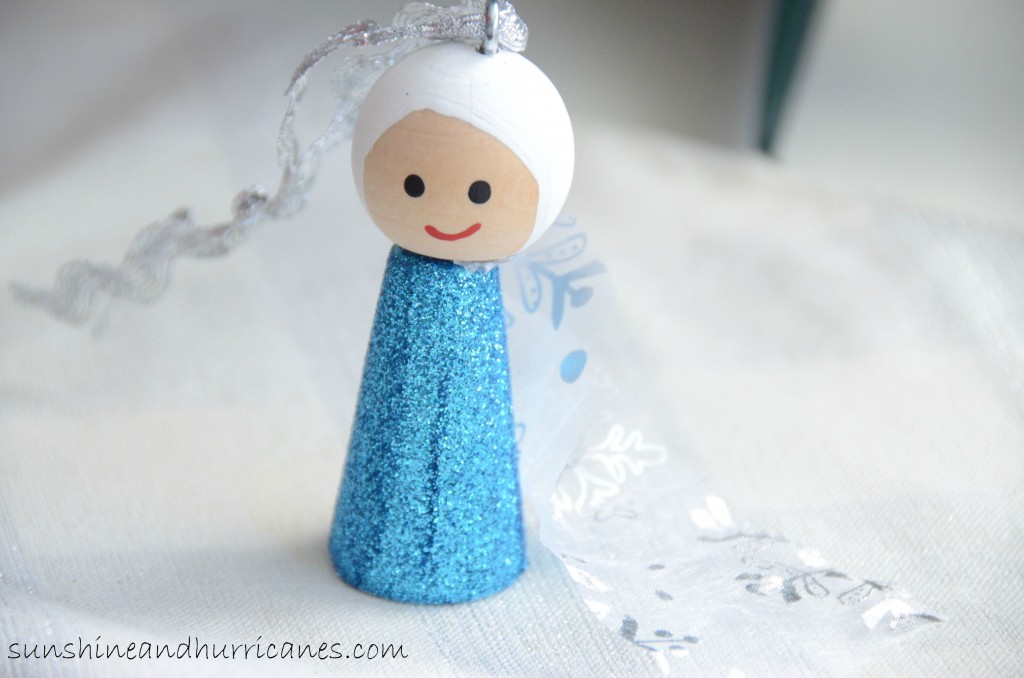 First up, a super simple Elsa ornament. Making Elsa is pretty similar to creating the sweet Little Christmas Angel Ornaments that we made with variations in paint. After we painted Elsa's dress blue and let it dry, we gave it a quick coat of Modge Podge(or you can just use white glue) and rolled it in blue glitter for extra sparkle! My daughter actually came up with the idea of trimming a small piece from the hem of her dress up Elsa cape to create one for the ornament. Tulle would also be a great alternative or you could pick up some snowflake inspired fabric at your local craft store! I wanted to add a small white braid with yarn or embroidery floss BUT my daughter did not want to so…….I followed her leading since it was her ornament. 😉 The step by step instructions are available on the Little Christmas Angel post. And, if you create an Anna or your very own Elsa, we'd LOVE to see it, please feel free to post it on our Facebook page!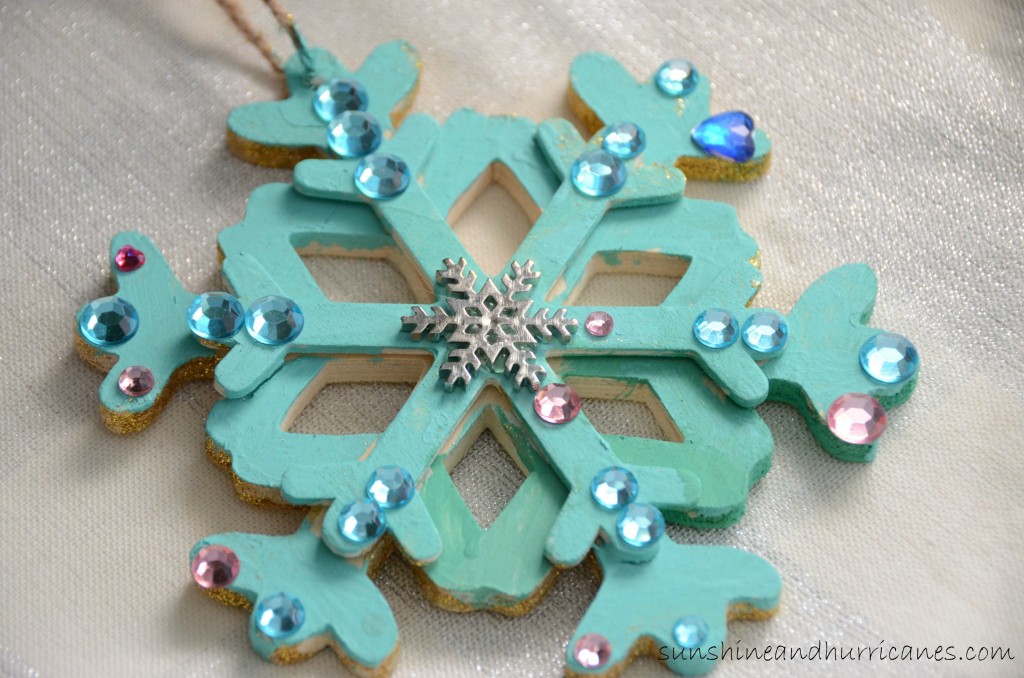 Next up is a fun snowflake! The store-bought wood ornament was inexpensive and they're in very craft store this time of year. We added some acrylic paint, stick on jewels, and then hot glued a special silver, metal snowflake to the center. This was actually an activity at an adorable Frozen birthday party we attended so it's perfect for a group to complete and everyone enjoyed creating these!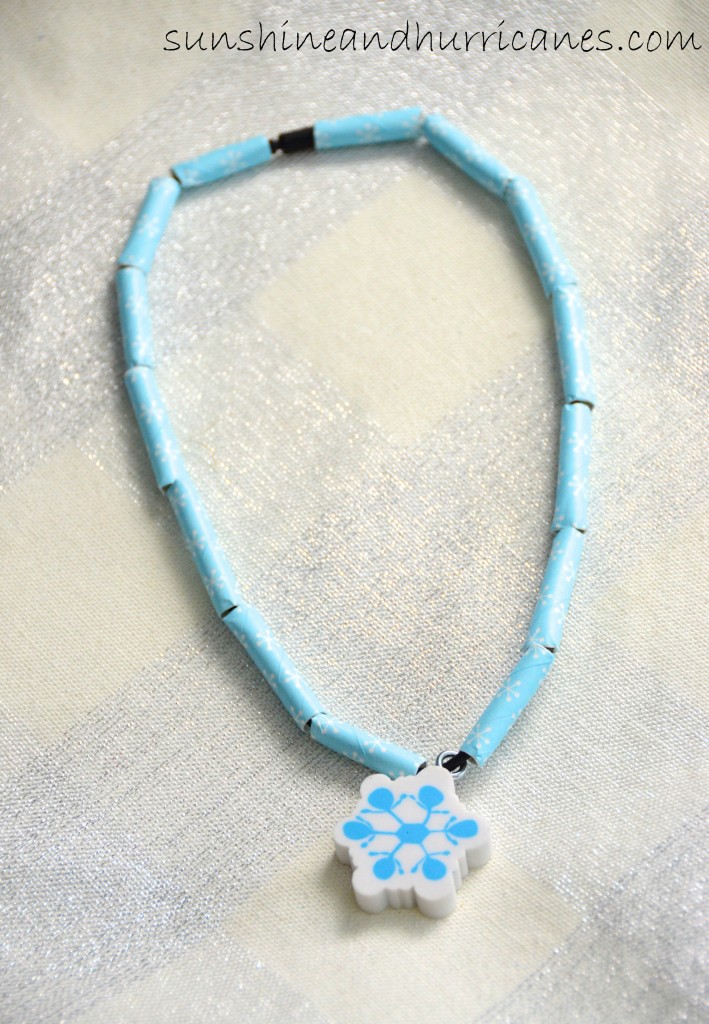 Lastly, we took a Frozen spin on our Kid's Christmas Necklace that has been so popular! We swapped out all the red & green for icey blue and white and grabbed a pack of snowflake erasers for the charm! This is good fine motor practice for younger kids and would be a fun party activity as well!
If you love Frozen like we do, be sure to take a look at all of our other FUN activities inspired by the movie! We've got games, crafts, and yummy treats for your Frozen party planning or family fun!