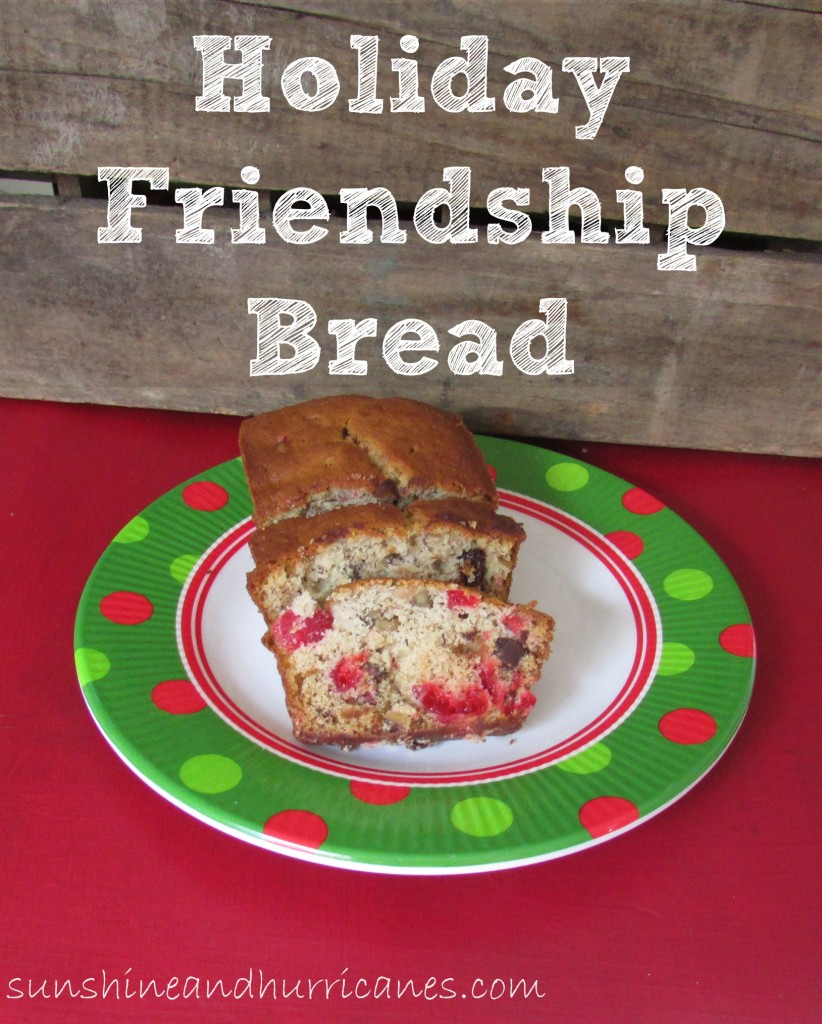 Someone asked me how I knew it was Christmas each year, what song or food or special decoration sealed the deal for me and I knew right away, Holiday Friendship Bread. I don't think I've ever celebrated a Christmas without this bread and being reminded of the story behind it. In the early 70's my mom was a young stay at home mom and wanted to give all of her neighbors and friends a small gift but had a small, almost nonexistent budget. She came up with the idea of baking small loaves of bread, using empty soup cans as pans, for everyone on her list. She removed the bread from the cans, wrapped the little cylinders in shiny silver foil and added simple ribbon. Fast forward 40 years and you'll find hundreds of people who have been beneficiaries of my mother's kindness, that wait each year for my mom to drop off her famous bread. She still bakes dozens and dozens of loaves every year, even though she's ditched the soup cans for small or large disposable loaf pans.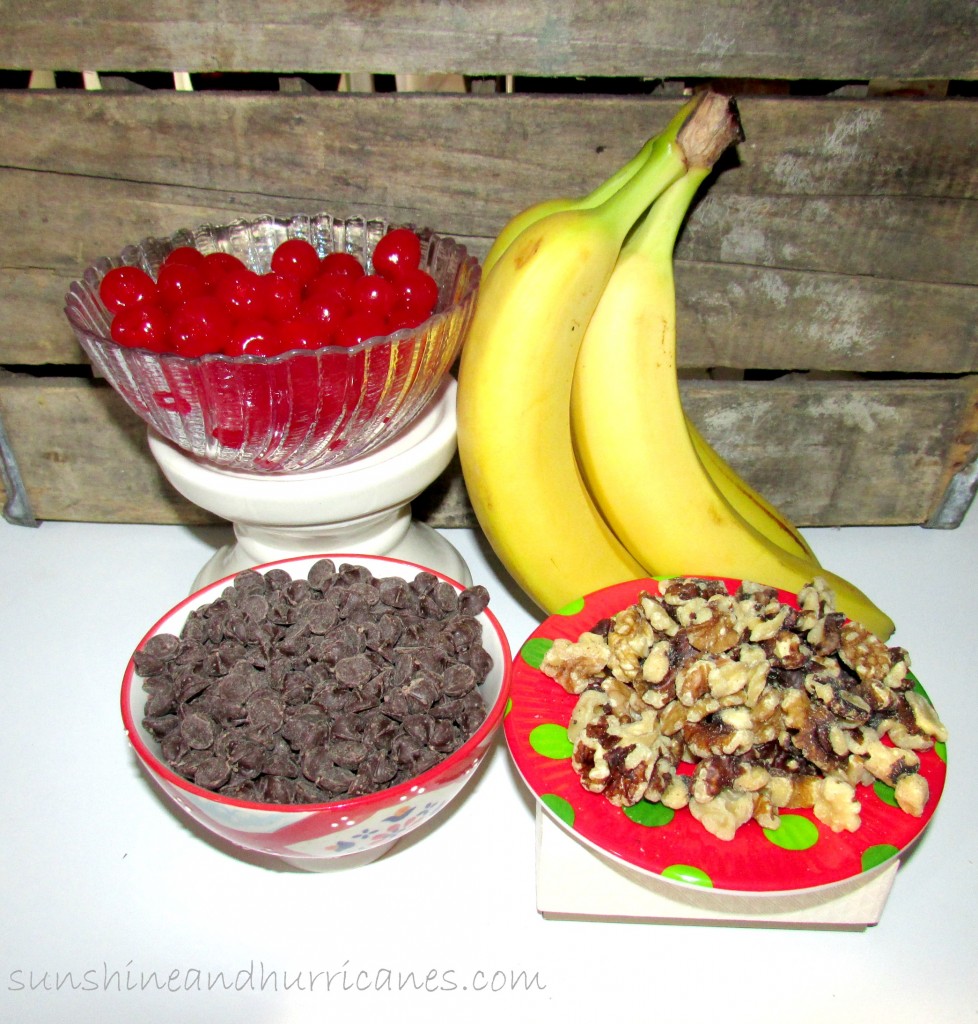 Holiday Friendship Bread
Ingredients
1/2

c

butter

1

c

sugar

2

lg. bananas

mashed

2

eggs

1

tsp.

vanilla

2

c

flour

1

tsp.

baking soda

1

c

semi sweet chocolate chips

1/2

c

maraschino cherries

quartered

1/2

c

walnuts

chopped
Instructions
Cream butter & sugar, then blend in bananas, eggs, & vanilla

Sift together flour & baking soda, blend into wet mixture

Fold in chips, cherries, & nuts

Add to 1 large loaf pan or 5 small loaf pans, grease all pans well

Bake at 350 for about 45 minutes(large loaf) or about 20 minutes(small pans)

Toothpick will come out clean when bread is ready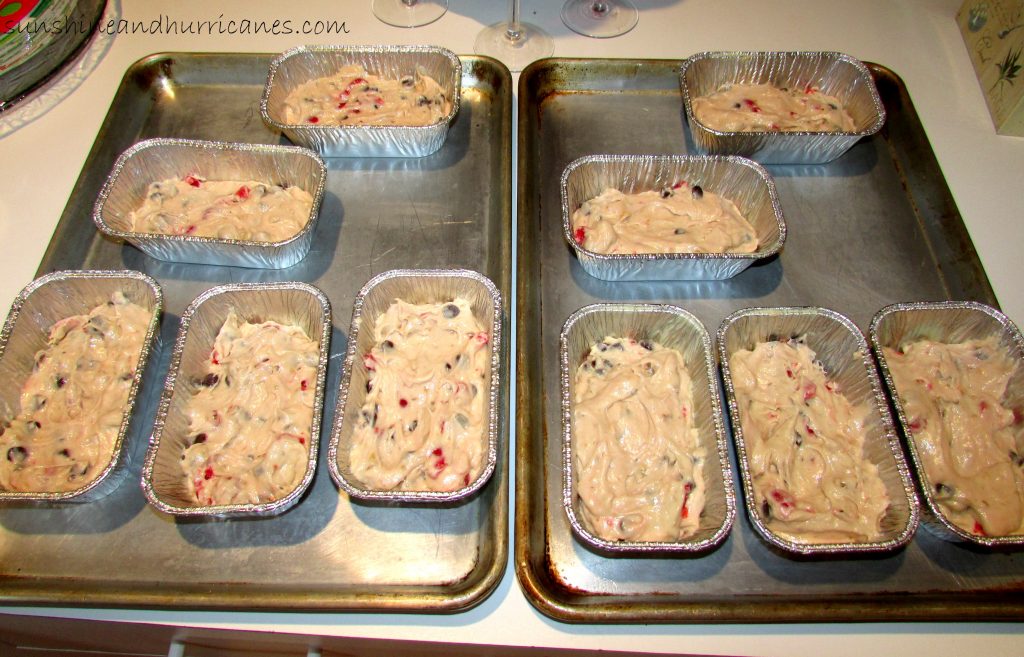 I usually bake several loaves at once, cool them, wrap in foil, and stick them in the freezer. Then, when I'm ready to give a loaf, I add a ribbon.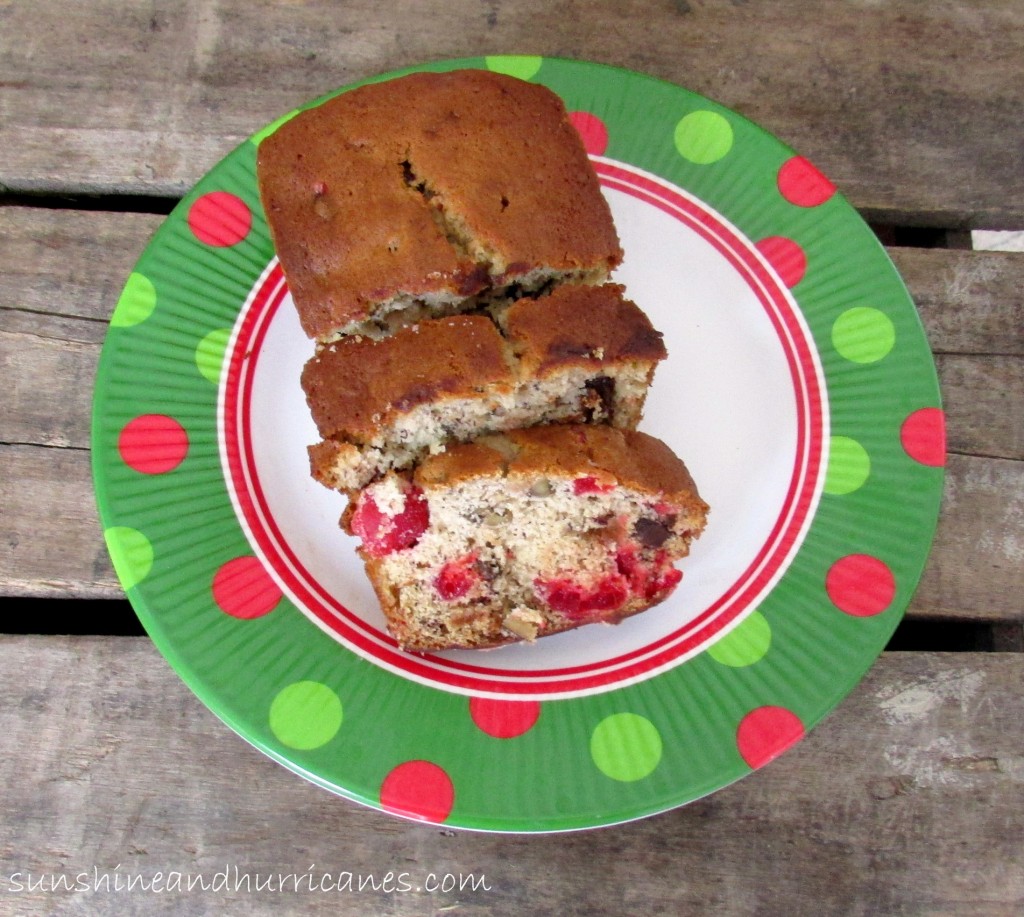 For some reason, people assume it's fruitcake when you hand it to them the 1st time…it's not. My mom just always called it Holiday Bread but I added the Friendship, in honor of her & her generous spirit.