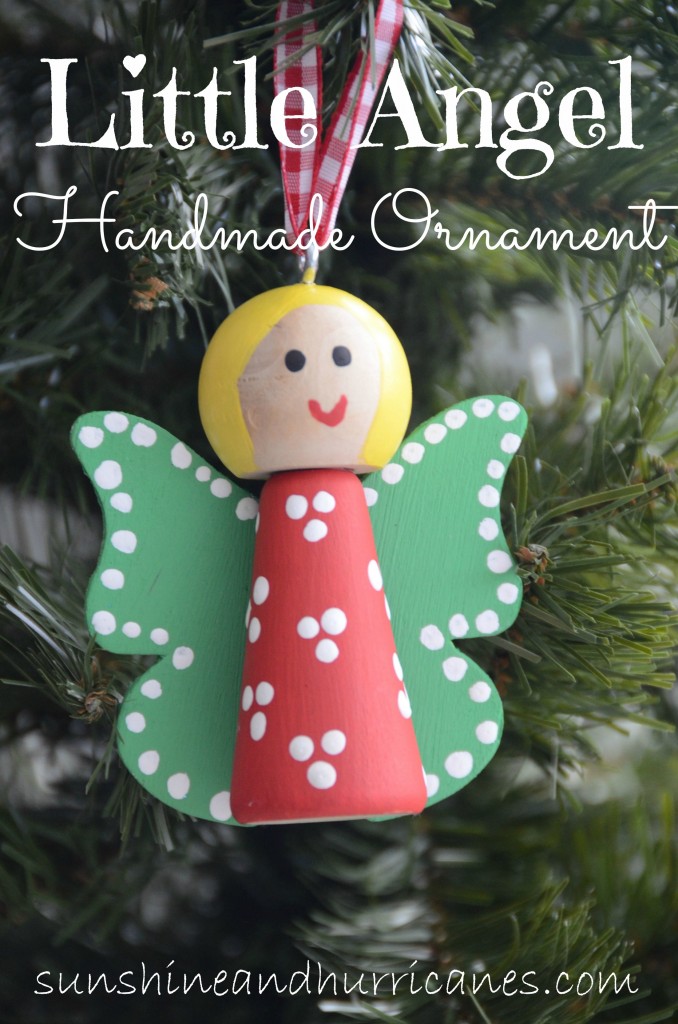 Little Angel Handmade Ornaments
I love the ornaments my kids make! When we unpack the Christmas bins each year, it's so fun to retell the stories and listen to the kids laugh about their art techniques(or lack of) from years past. Every year, I try to come up with a few ideas that we can easily create and add to our stockpile of handmade goodness and this little angel is joining our collection.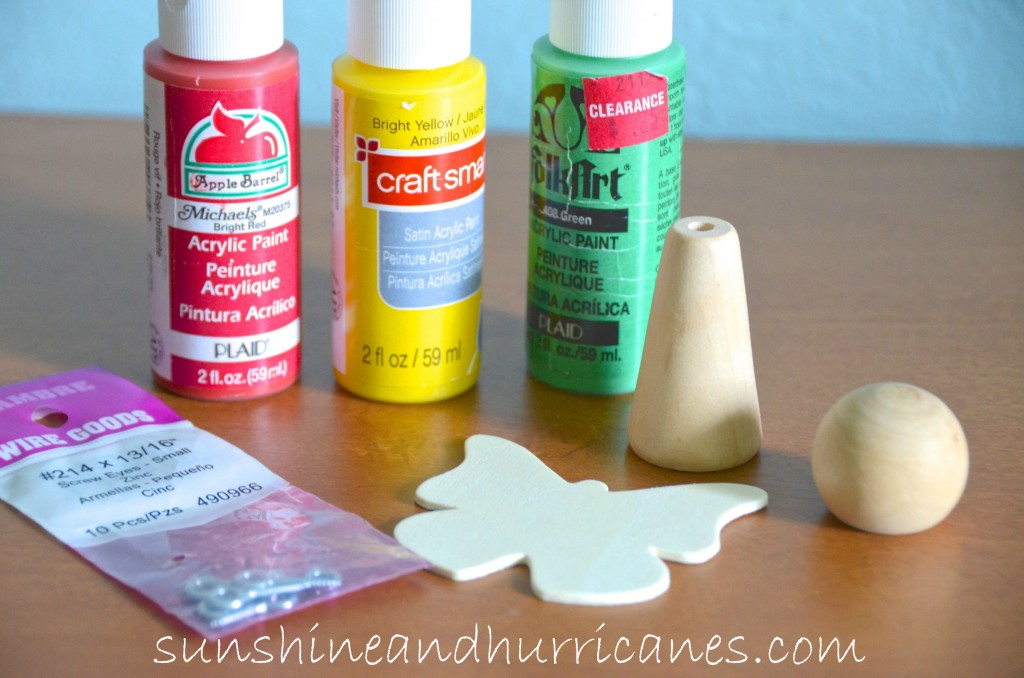 The supplies are widely available at any craft store so grab some acrylic paint, eyescrews(home improvement store), a wooden butterfly cutout, dress shape and round ball with a flat bottom, scrap ribbon, a drill with a fine bit, and a glue gun. We painted all the wood pieces first, some colors required 2 coats, let them dry and then attached everything with a glue gun.
Next, we drilled a small hole in the top of the head to insert the eye screw, then looped a pice of ribbon for hanging. I like to write the year and each child's name on the back for keepsake purposes. If you're working with a group of kids, I would go ahead and pre drill the holes but wait on inserting the eye screws until after things are painted.
If you're looking for more Christmas activities to make, be sure to check out our Mixed Media Christmas Ornament or our Kid's Christmas Party Necklaces.