This post may contain affiliate links.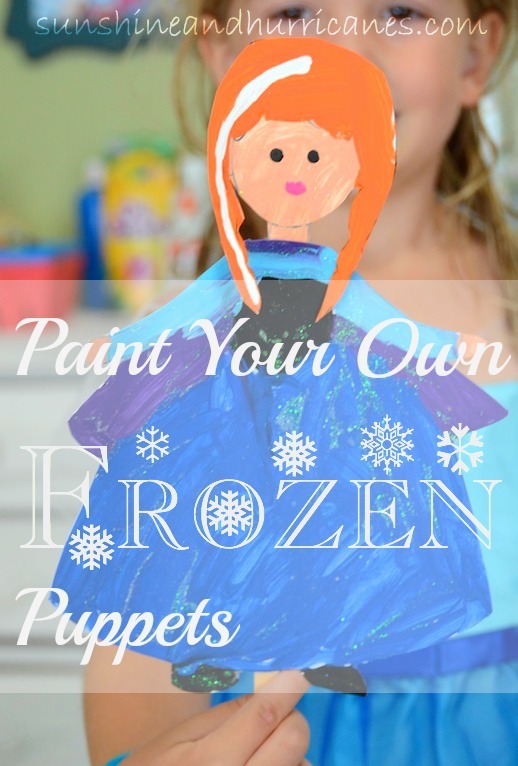 Just when you thought you'd heard the last rendition of Let It Go, you're invited to a puppet show with Olaf and his 2 favorite gals. What's a Mom to do, who can possibly resist that adorable little snowman? We found these fantastic Elsa, Anna, & Olaf printables at Learn Create Love and knew they'd make fabulous puppets!
After printing the characters on white cardstock, we used acrylic paint
to add color and some sparkly glitter
to add interest on our puppets.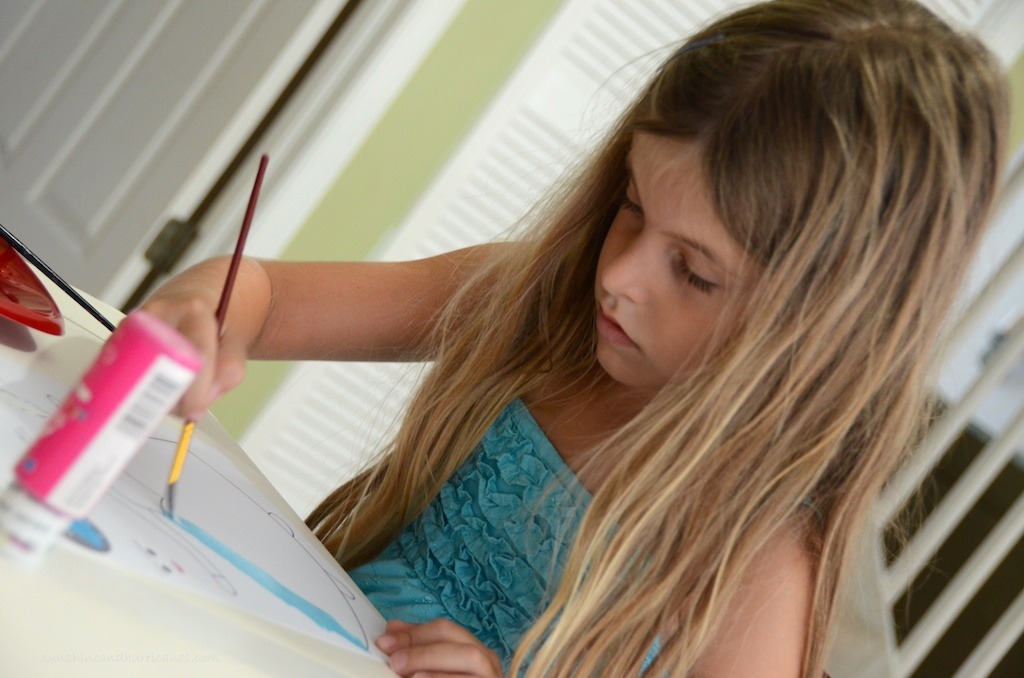 After the paint completely dried, I cut out the majority of the puppet pieces because the girls just wanted to keep playing with their Frozen dolls and being 5 & 6 years old, they're old enough to want things "perfect" but not quite there on cutting tiny details themselves.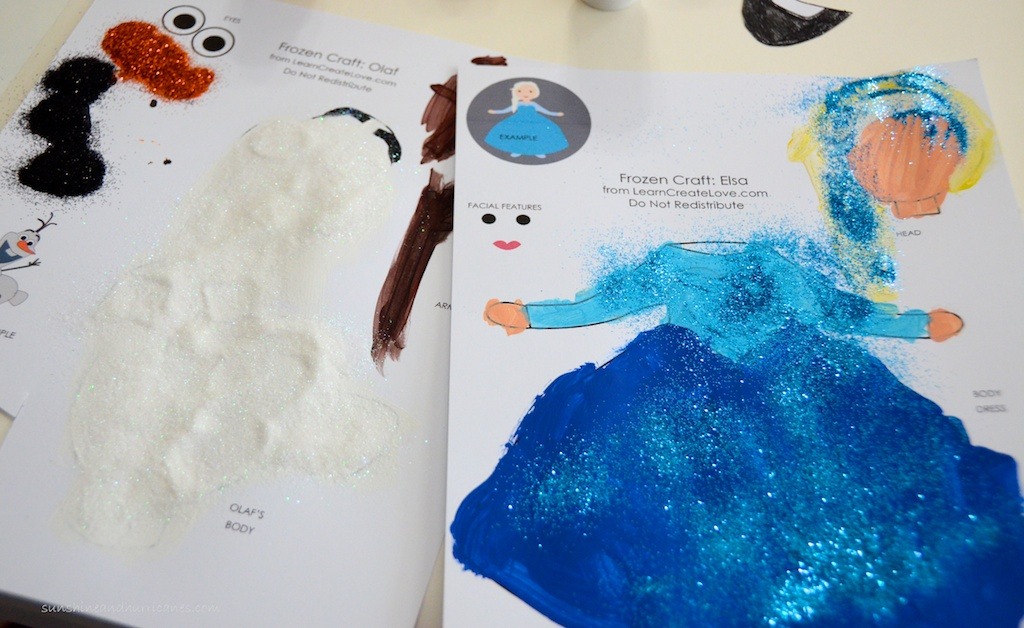 We used glue and scotch tape to assemble the puppets, adding a simple popsicle stick to the back side.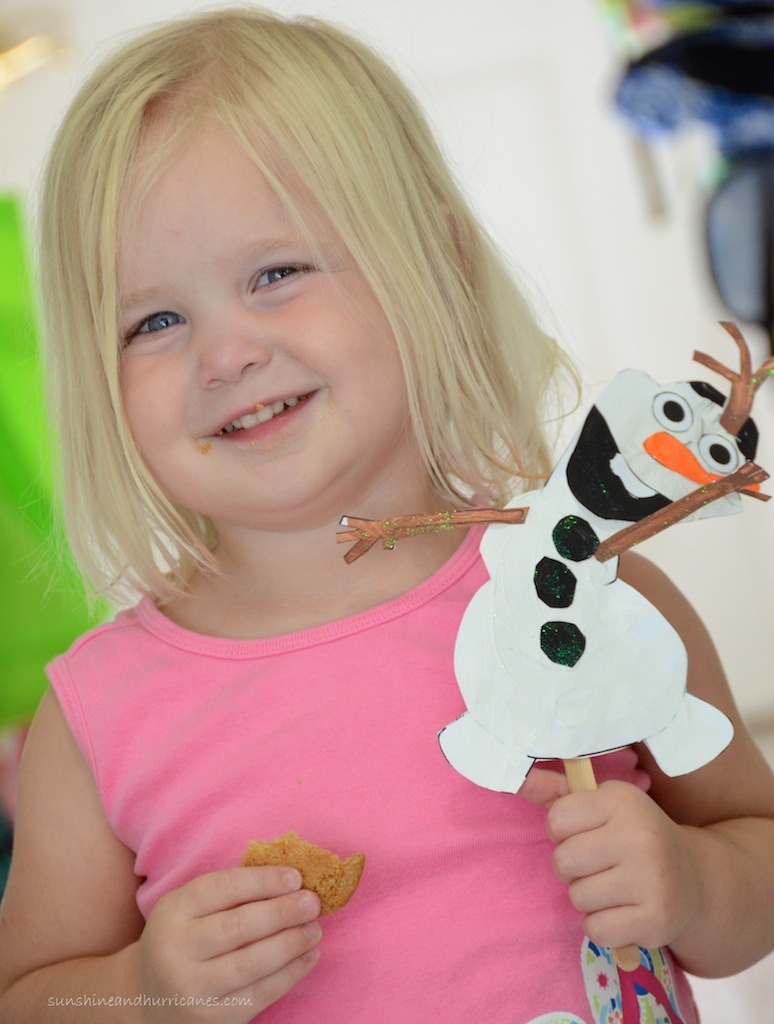 After the puppet "theater" was all set up, everyone gathered to watch a lovely performance while the movie soundtrack provided music and special effects!