Inside: Why You Want Your Kids To Be Bored This Summer. You'll be shocked when you see what starts to happen…

Growing up, I spent my summer days at camp.
The camps of the 80's.
My dad pulled up to the neighborhood park about 8 o'clock every morning. My sister and I jumped out of the cool comfort of his air conditioned car into the already sweltering Florida heat. We knew we'd be hanging there until 5:30 when my mom picked us up.
With lunches in hand that we had packed ourselves, most likely with PB and J sandwiches and Hi-C juice boxes, we raced excitedly toward the playground to hang with the other kids.
The park. That was our camp.
There were rarely arts and crafts or really any kind of organized activity.
The occasional water days involved a few sprinklers and a hose.
Our one weekly "field trip" involved a group walk to the neighborhood pool or movie theater with 2 adults responsible for about 50 kids.
My parents actually paid for this care that could best be described as benign neglect.
So did most other working parents.
It was full Every. Single. Year.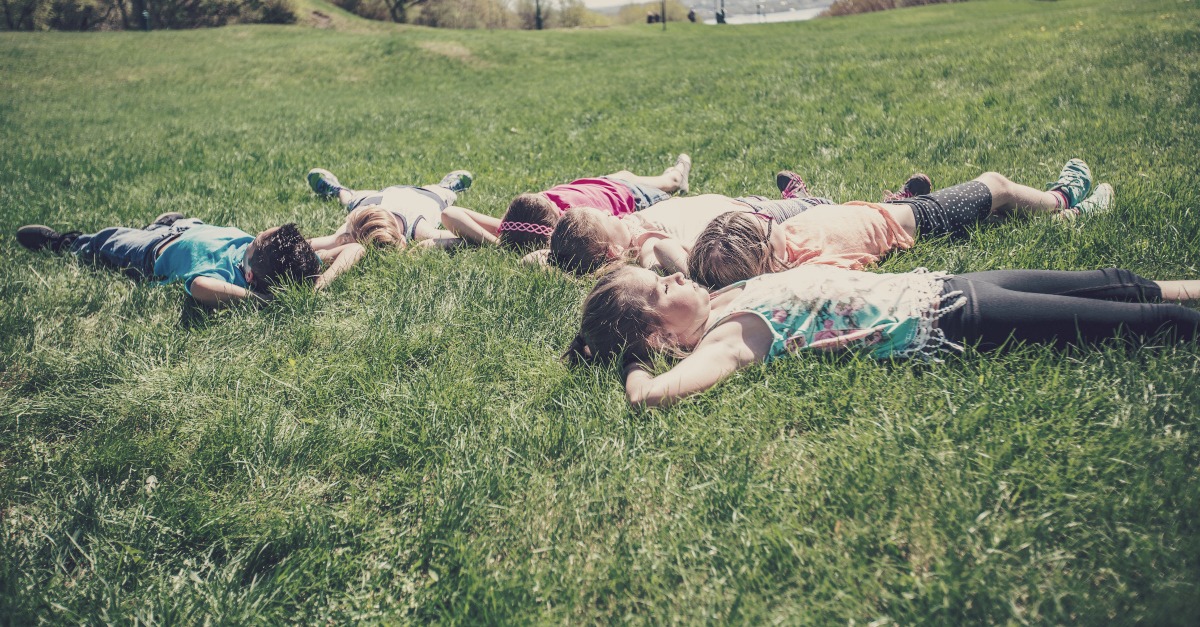 And we were bored…..
So bored that we spent the majority of our days in the blazing Florida sun, creating our own entertainment.
We spent entire mornings hanging upside down on the monkey bars and then spent entire afternoons seeing if we could spin each other so fast on the metal merry go round that someone threw up their lunch.
We chanted for hours on end for "red rover, red rover" to come on over. When that got old, we invented our own crazy games with complex rules and secret team handshakes.
We escaped the heat, buy building giant houses with elaborate floor plans among the trees and eventually built markets, taco stands, and schools with our own currency made from acorns and rocks.
We were sweaty and dirty and bored. Every. Single. Day.
And we LOVED it!
That is why you want your kids to be bored this Summer.
I actually look forward to hearing my kids tell me "I'm bored."
And you should too…
As moms, we don't need feel bad or overcome with guilt when we hear these words. They should be part of every childhood.
I don't think my parents knew it when my sister and I were kids, but they were giving us something precious. Something too many kids today never get to experience.
Boredom is a gift
By not scheduling our days with structured activities supervised by hyper vigilant adults, we were forced to think, to use our imaginations and to creatively discover solutions.
We argued about the rules for those games we made up and somehow figured it out.
We passed books around and would read in the shade for hours.
We were happy redoing the same puzzles time after time or playing with a basic set of legos.
We found simple pleasure in just being together at a picnic table in the sun with a box of markers or deck of cards.
We kept ourselves busy and we were happy.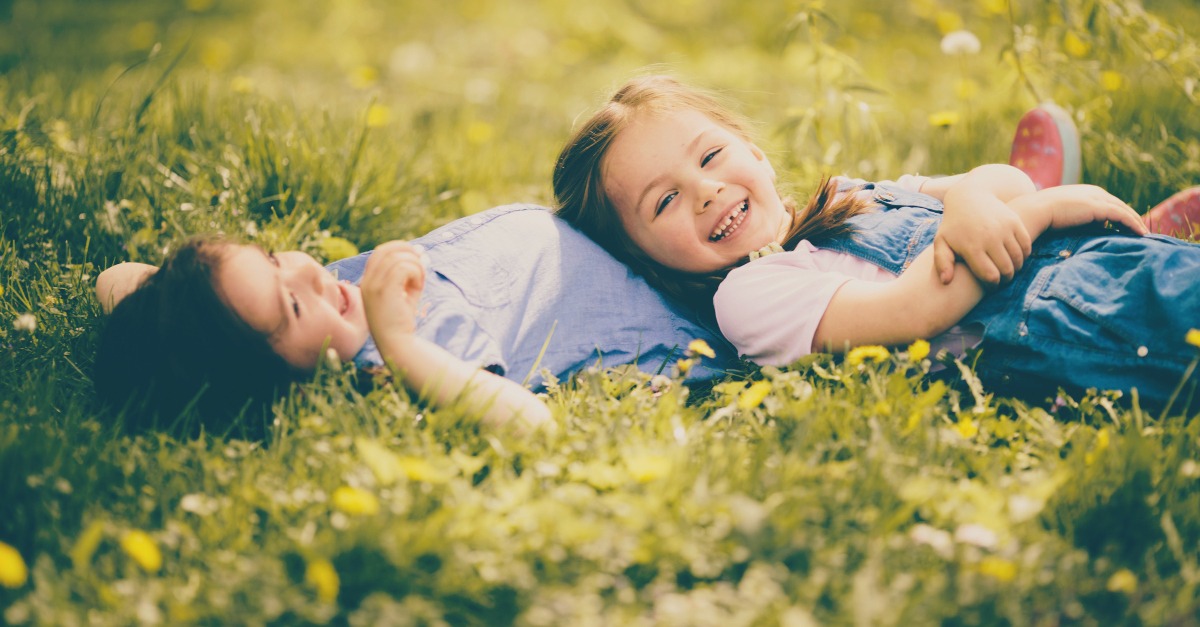 In a world consumed with busyness, with doing something every moment of every day, giving our kids large blocks of unstructured time is to their benefit.
Study after study tells us that boredom actually enhances creativity. It helps our children's critical thinking skills flourish.
By not offering entertainment, we're forcing our children to figure things out for themselves.
They tap into their own imaginations and develop the ability to engage their own minds. This shows them how to become more self reliant, which builds their confidence.
I've seen the benefits of boredom
Kids who are content with simple distractions like books and board games.
Kids who are good conversationalists and play well with others.
Kids who are creative problem solvers.
Kids who are actually fun to be around because they're not seeking attention or inspiration from adults every 5 minutes.
So, yes, I really hope my kids are bored this Summer. I hope they soak up every moment of it and remember their Summers with as much fondness as I do my own.
Related Posts:
100 Fun and Easy Screen Free Summer Activities For Kids (Toddlers to Teens)
Why I'm NOT Counting The Summers We Have Left
How to Tame Too Much Summer Screen Time
I told you why I really hope my kids are bored this summer?
Now how about you, how will you make sure your kids are bored this summer?