Inside:FREE Back to School Printables k-12th
Backpacks Organized. √
1st Day of School Clothes Laid Out. √
Lunches Made and Ready. √
Moms everywhere crying or celebrating. √
Yep, it's that time of year again. Back to School. It's often hard to believe how fast the summers fly by. That is why getting those 1st Day of School Pictures is so important. They change so much each year and we want to be sure to capture these moments while we can.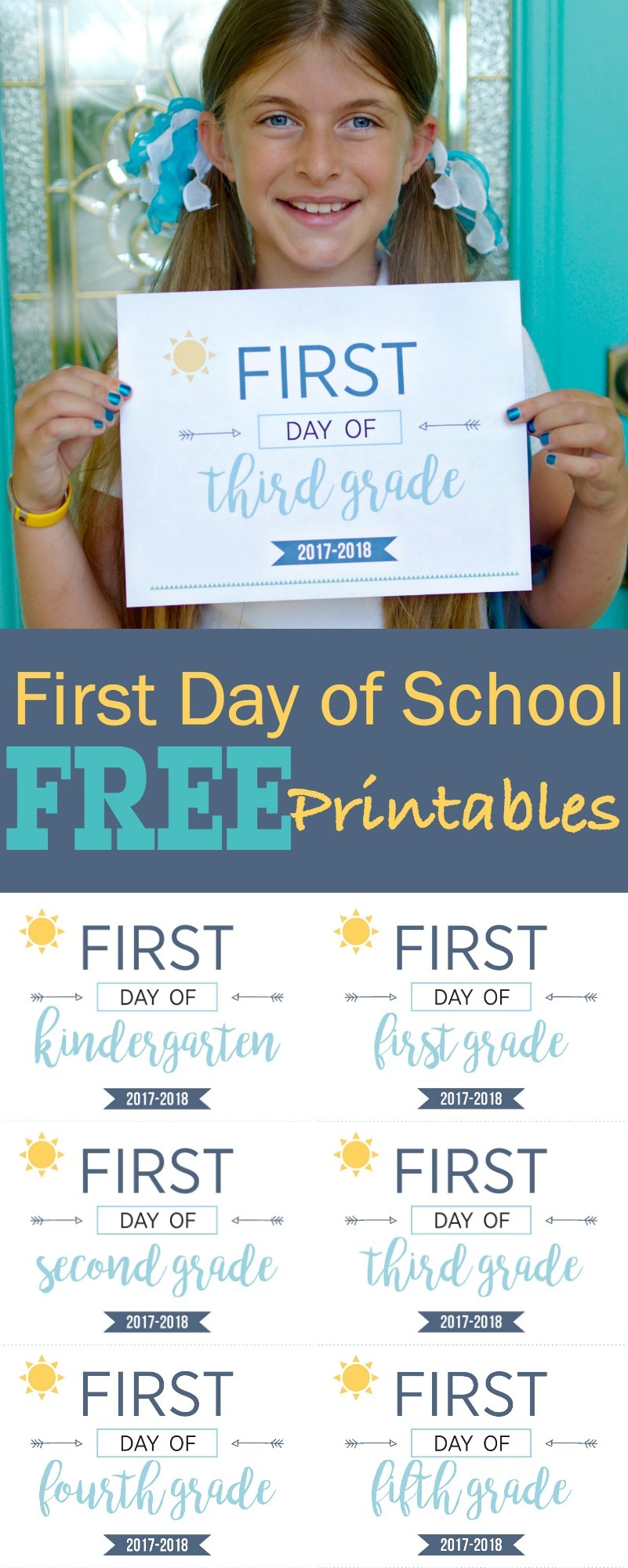 First Day of School Printables – Elementary
From Pre-School through Fifth Grade all your printables are here and available for download. There's also last day of school printables so you can see how much they've grown and changed from the start of the school year to the end of the school year (coming soon…).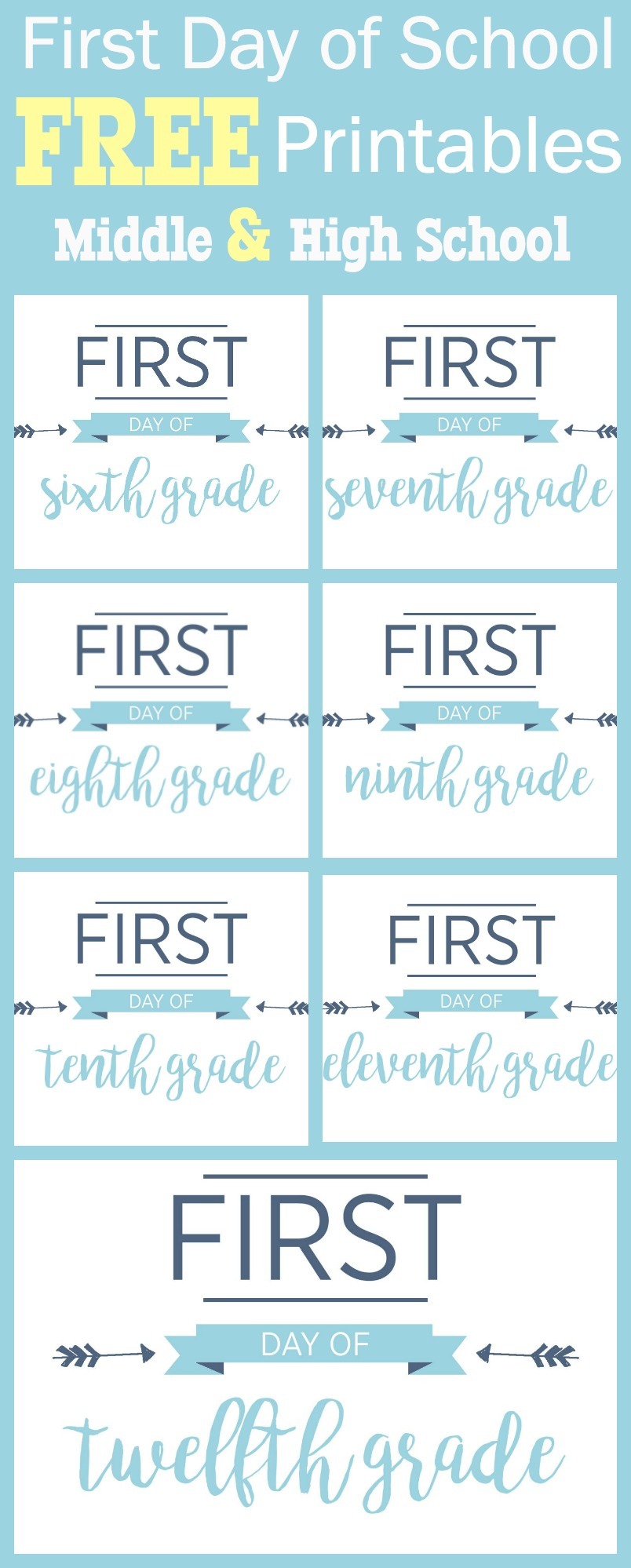 Now, don't leave your older kids out. They may not be as enthusiastic, but some day they'll be glad you took these photos. We even maid the signs a little more grown-up for these tweens and teens.
FREE First Day of School Printables – Tweens and Teens
We'd love to see your first day of school photos with our FREE printables. Leave us a note in the comments or email us at sunandhurricanes@gmail.com.
We hope everyone has an amazing school year!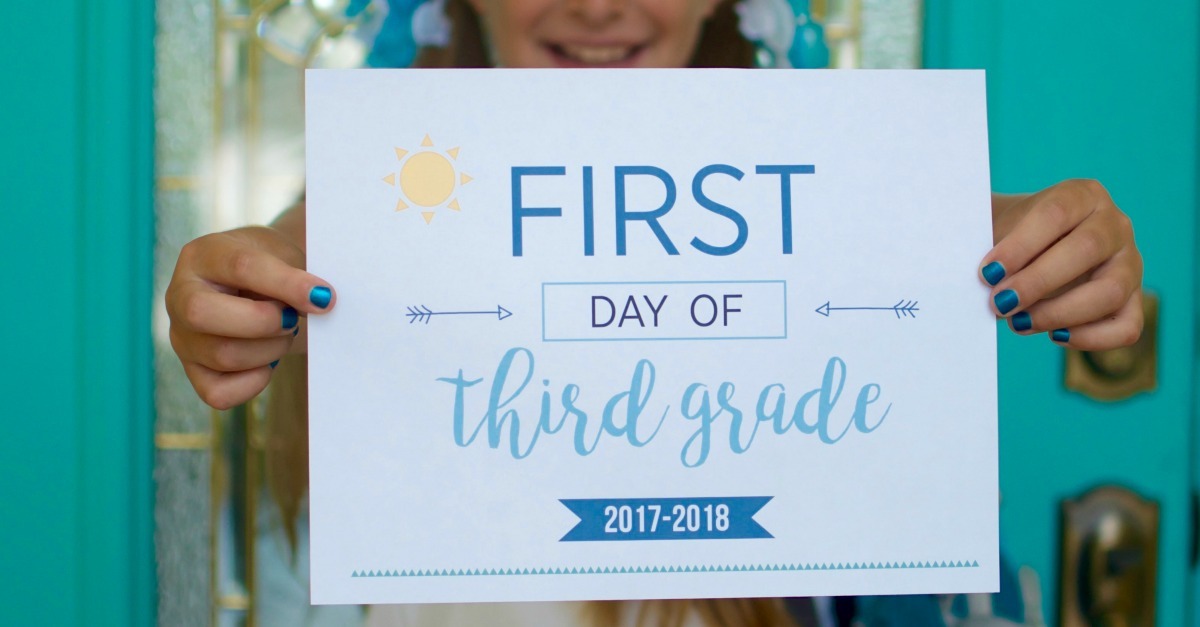 Related:
All About Me – First Day of School /Last Day of School Printable
Teaching Kids How to Make Their Own School Lunches
Don't forget to come back next year for our FREE first day of school printables.