If you're looking for excursions in the Great Smoky Mountains, schedule some Family Travel to Canton, North Carolina. From rustic mining adventures to delicious dining, your fun awaits!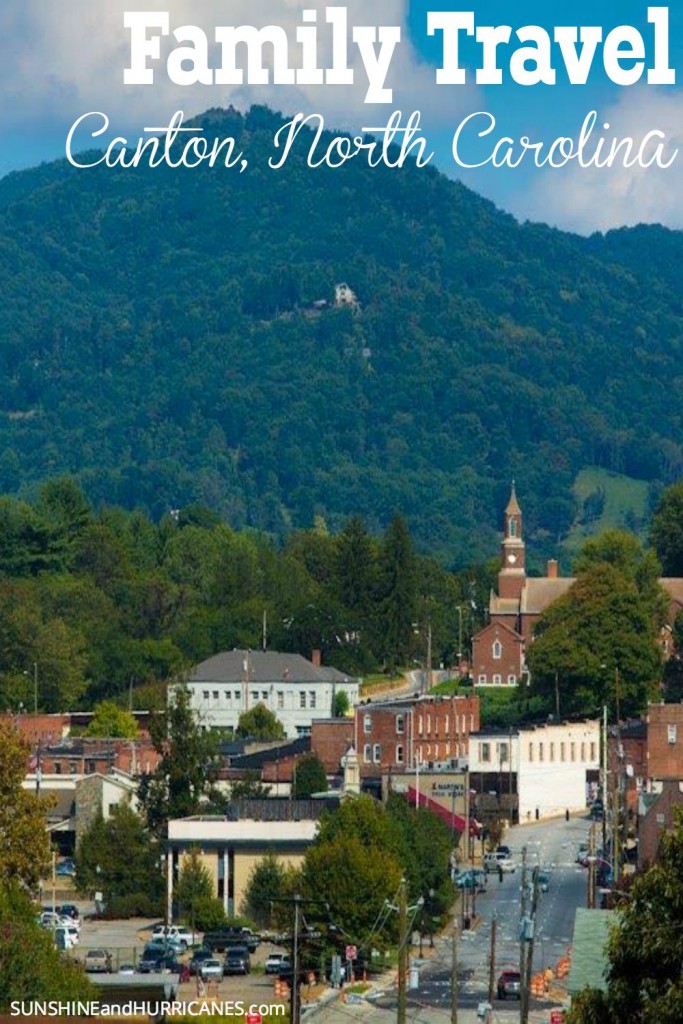 It's no secret that our family's favorite vacation spot is the Smoky Mountains of North Carolina! The charming small towns, gorgeous scenery, and perfect weather have us smitten with the entire region and we've been visiting for over a decade. Because there are so many unique experiences in these mountains, we're never bored and find new things to do each Summer. This year, we spent a day exploring the Canton area and found adventures aplenty!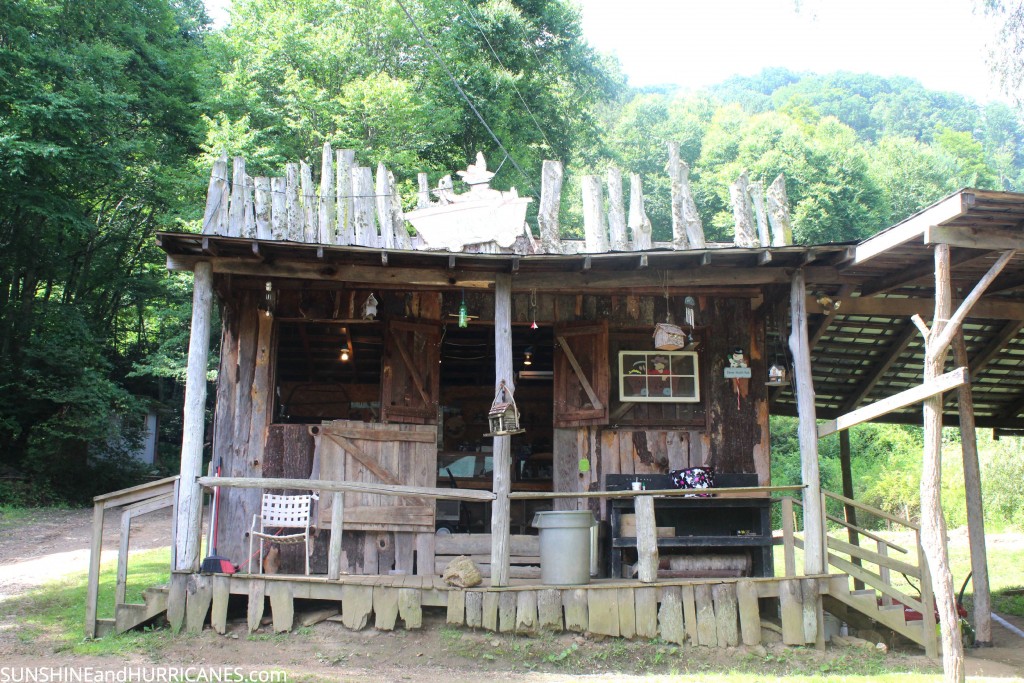 The Old Pressley Sapphire Mine holds the record for producing two of the world's largest sapphires and is a true gem mining experience. This rustic mine is unlike the typical brightly colored, cookie cutter, tourist gem mining you may have experienced in the past. Located in a rural, country setting, surrounded by the typical beautiful scenery, this still working mine gives your family a unique glimpse into the mining world and extra personal attention from our guide. She(I am so sorry I cannot recall her name!) had lots of knowledge and many stories to share with us about the mining and the area, really giving us an insider's glimpse into the mining world.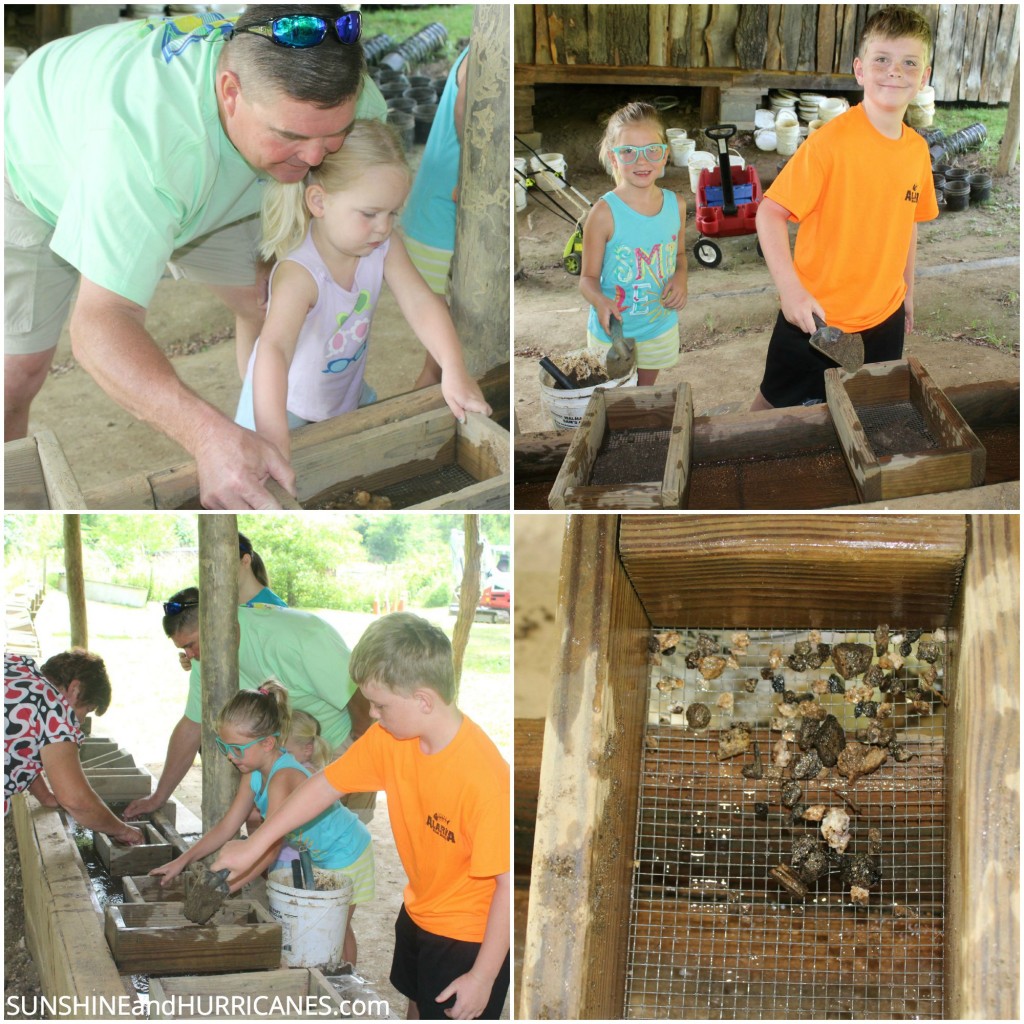 Gem mining can be a great experience no matter the ages of your kiddos and we learned quite a bit about sapphires and mining in general! Treasure hunting is addicting and we're reading up on how to find gems
even when we're at home! After our hard work, we were hungry and ready to scout out some food in Canton.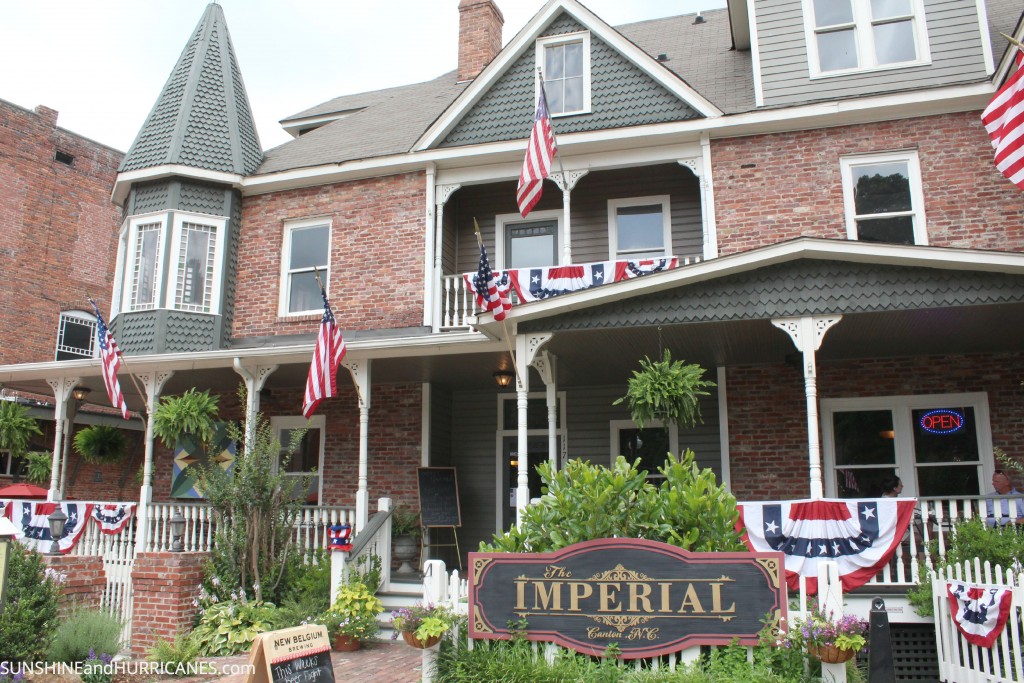 The Visit North Carolina Smokies site recommended The Imperial Hotel for lunch so we headed that direction for lunch. Housed in the historic and beautiful Imperial Hotel, the restaurant is full of Southern charm and the inviting atmosphere gives you the feeling of stopping by a friend's house.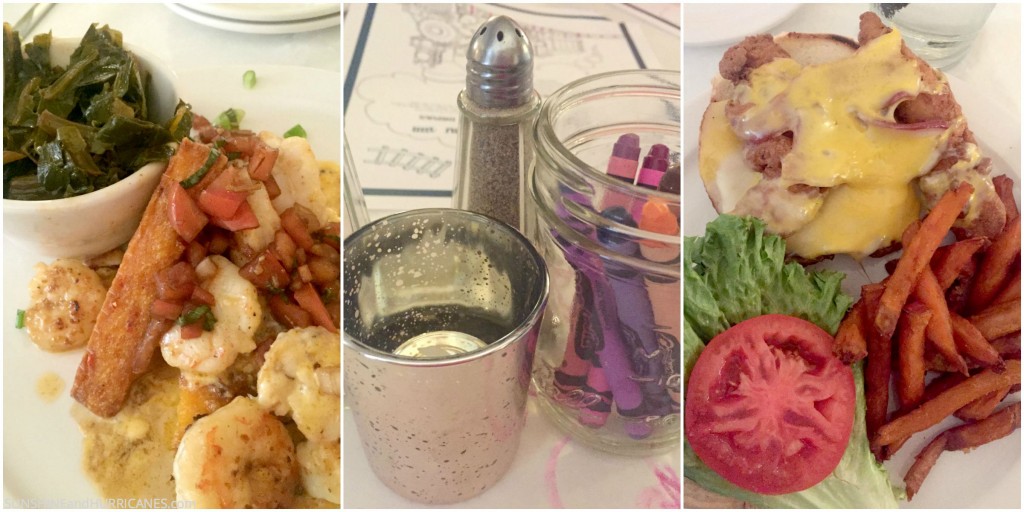 Everything was kid friendly, featuring white paper overlays on the tables so the family can doodle with crayons while waiting for their food. A full children's menu was also available and our service was quick and polite. The food was beyond ordinary and offered a variety of Southern dishes, including collard greens my hubs declared the BEST he's ever eaten! The shrimp and grits and smothered fried chicken sandwich were our family's two favorites!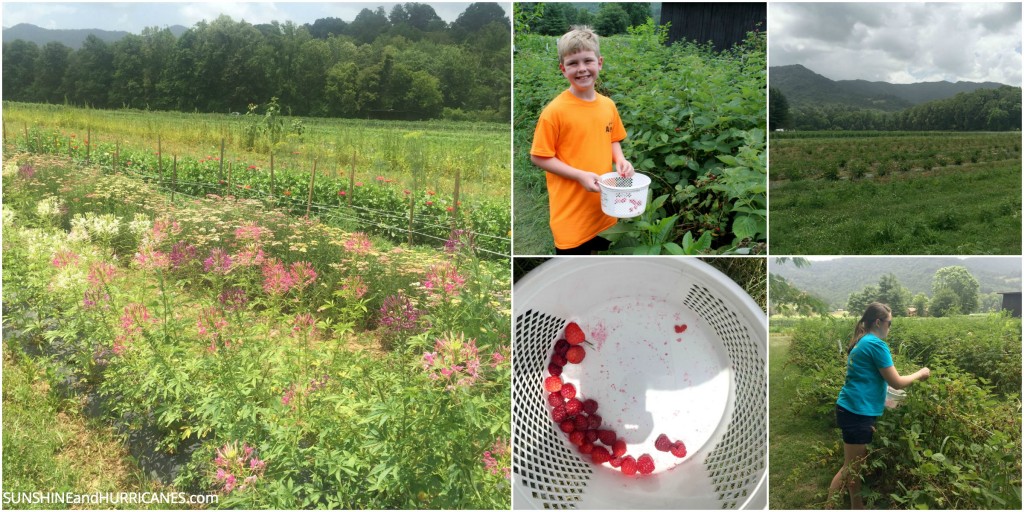 After an awesome lunch, we were ready to get back outside and explore so we headed over to the Ten Acre Garden. This farm boasts several options you can pick yourself, depending on the time of year you visit, as well as a fresh produce stand that is full of local goodies. We were able to pick our own raspberries and explore the farm that is perfectly nestled in between the mountains. The entire property is beautiful and it was fun to see a huge variety of veggies and fruits growing, as well as rows of flowers intended for the fresh cut market. It was peaceful and relaxing just to wander around the farm, talking about where our food comes from and spending time together.
There are even more exciting adventures in Canton your family will enjoy, these are just 3 we spent about 4-5 hours pursuing one day. Be sure to visit here to discover family friendly itineraries and exciting suggestions of things your family can explore throughout the North Carolina Smokies!
Read all about the FUN your Family Travel can be in Maggie Valley North Carolina. This darling town borders Canton and is full of unique adventures!