This shop has been compensated by Collective Bias, Inc. and its advertiser. All opinions are mine alone. #ProjectAmazing #CollectiveBias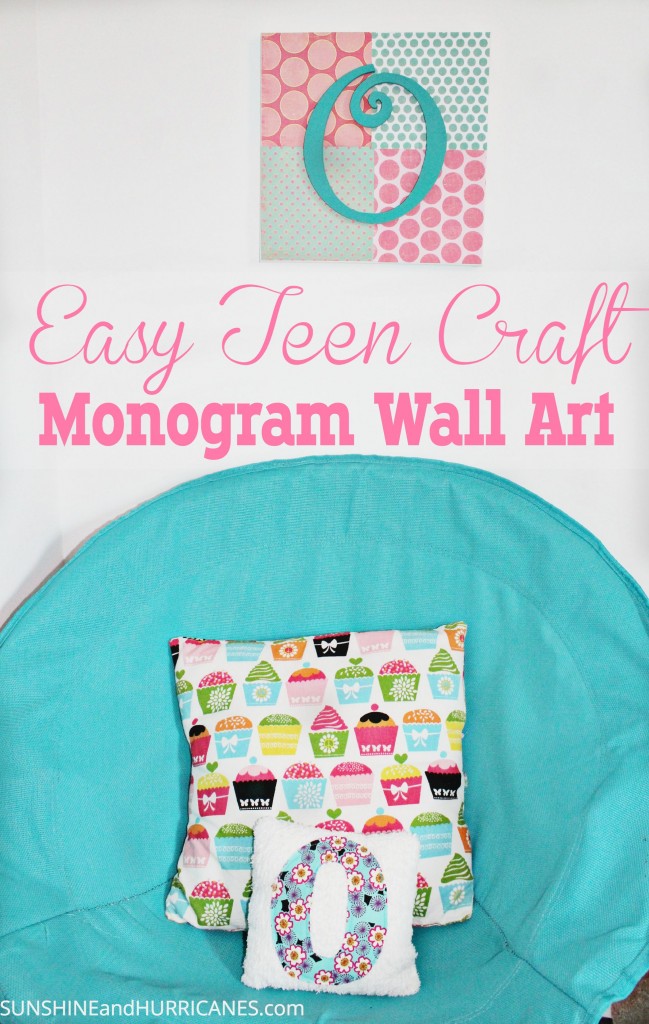 Teen Craft: Monogram Wall Art
Crafts can be a fantastic way to connect with your teen girl. In general, kids can be more talkative when their hands are occupied and when you're engaged in a parallel type activity like crafting. I've also had the opportunity to work with groups of young girls and noticed that most of them enjoy creative activities, especially when they're creating something for themselves or their bedroom so today I want to share a super simple and fast craft that can be accomplished in 15-30 minutes. Because this craft is a fast one, it can be perfect for parties, church groups, or as part of a craft night. It's also quite simple, no special skills required!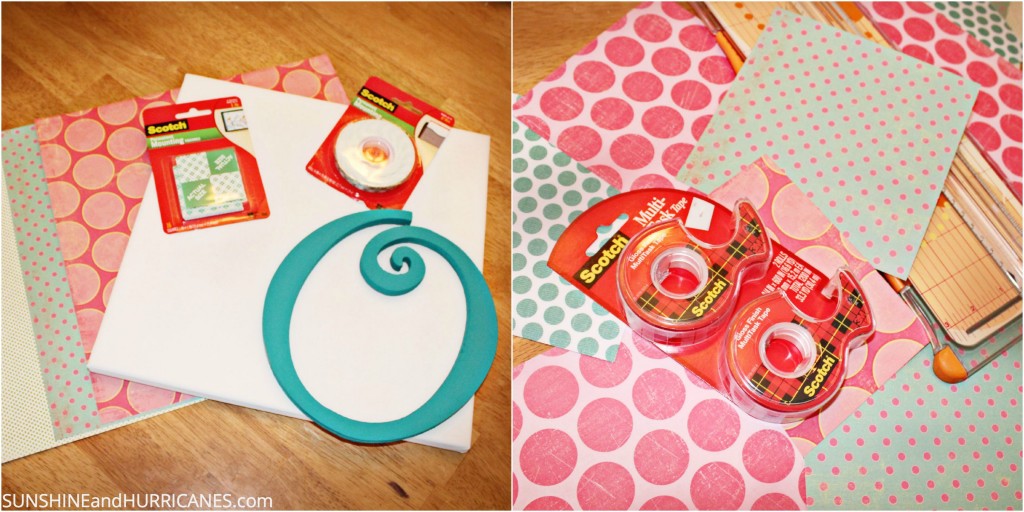 Gather a plain canvas(we used 12×12), an unfinished wood initial, acrylic paint & brush, a variety of scrapbook papers, scissors/paper cutter, Scotch® Brand multitask tape, permanent mounting tape, and permanent mounting squares.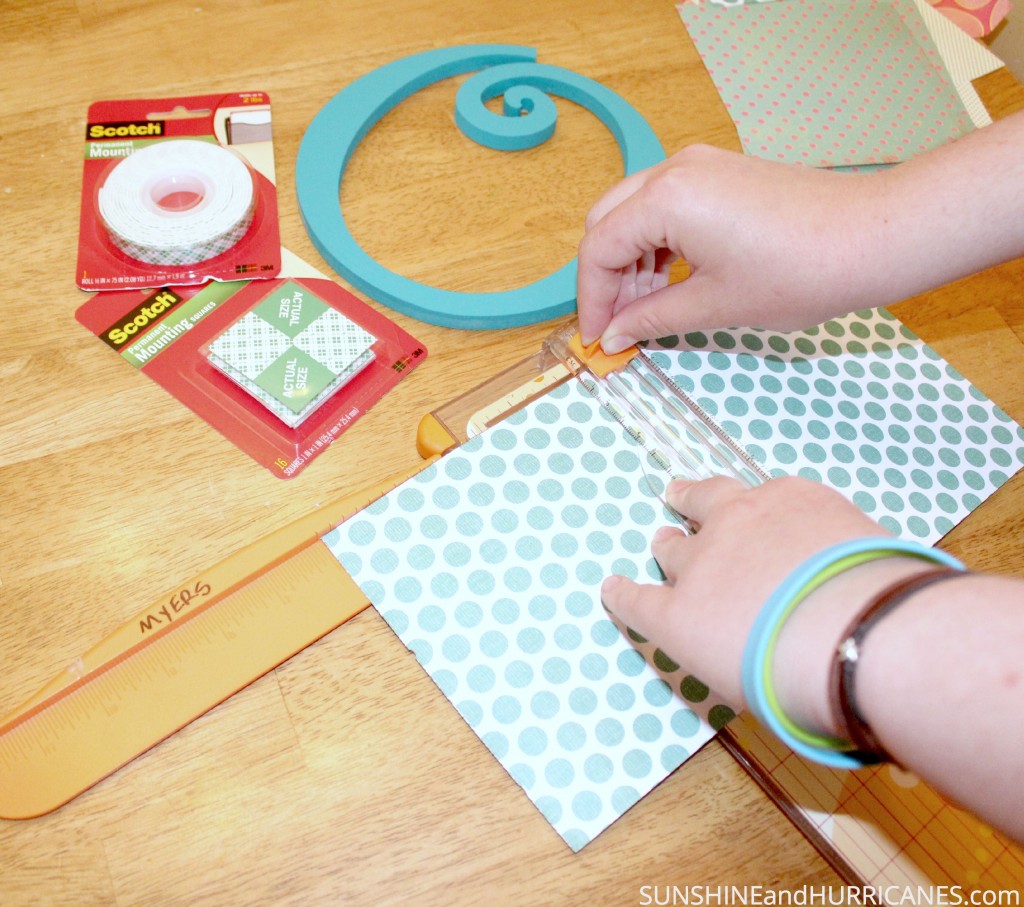 Select a color scheme for your collage and choose a color to paint your letter, set it aside to dry. We chose 4 different prints for our background and our canvas was a 12×12, so we used a paper cutter to create 4 6×6 squares to cover the entire canvas.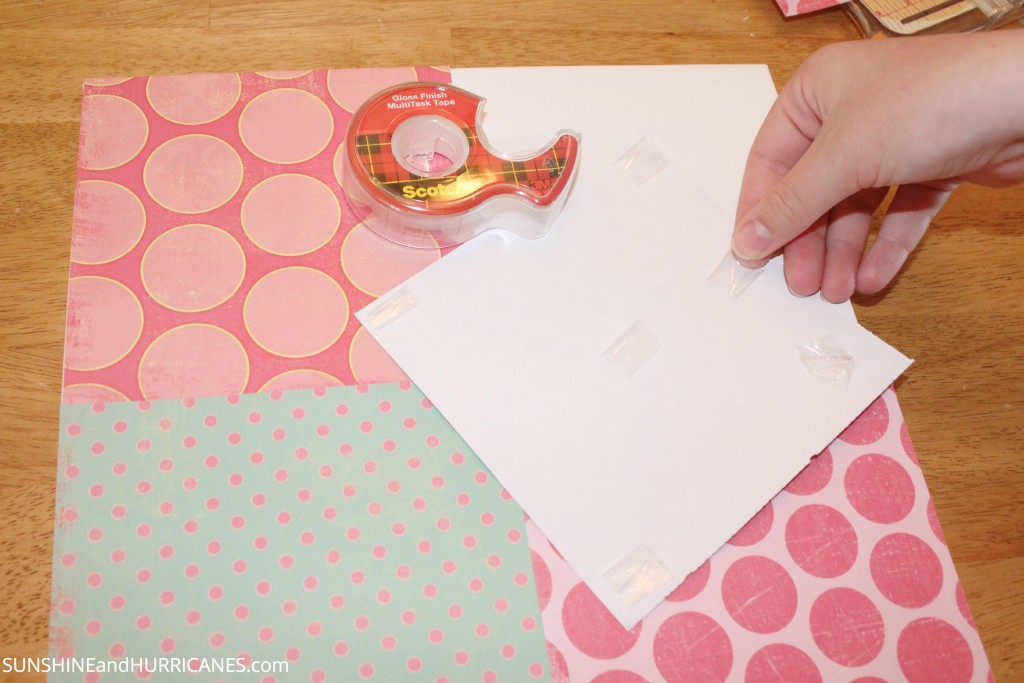 Lay out your design and decide where to place your papers. We used Scotch® Brand Multitasking Tape to attach the paper to the canvas because we needed a medium that required no drying time and had provided great adhesion.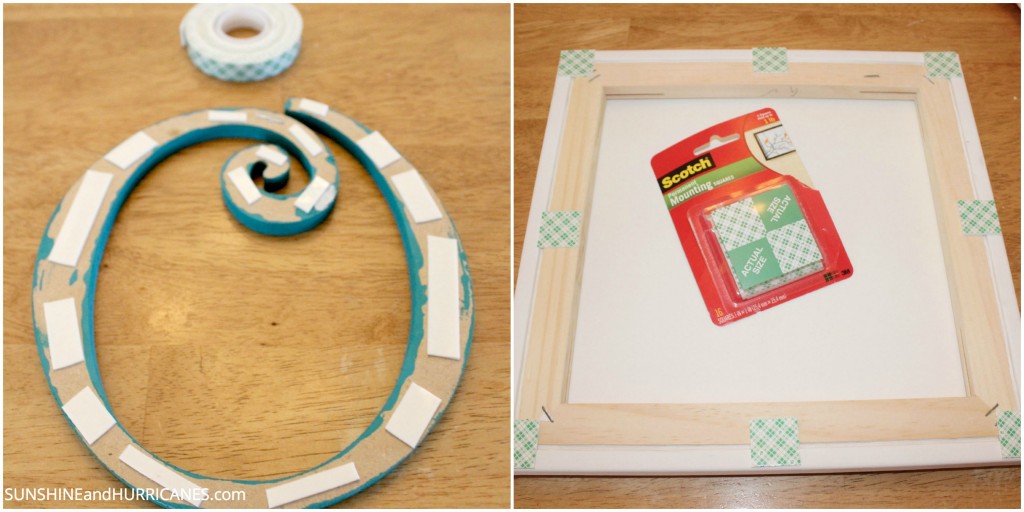 Scotch® Brand Mounting Tape was used for attaching the letter to our canvas because, again, it was the quickest method and there was zero drying time needed. And, for the first time, we tried the Scotch® Brand Permanent Mounting Squares…they are amazing! We stuck them on the back of our canvas and easily secured our art to the wall. Because she's a 13 year old girl, my daughter changes her mind fairly frequently about how she likes things in her room. I'm glad that we saved the walls from more holes and she's excited to have the ability to move her art at will! This project was a breeze with all the Scotch® Brand products, there was one for every step of the process!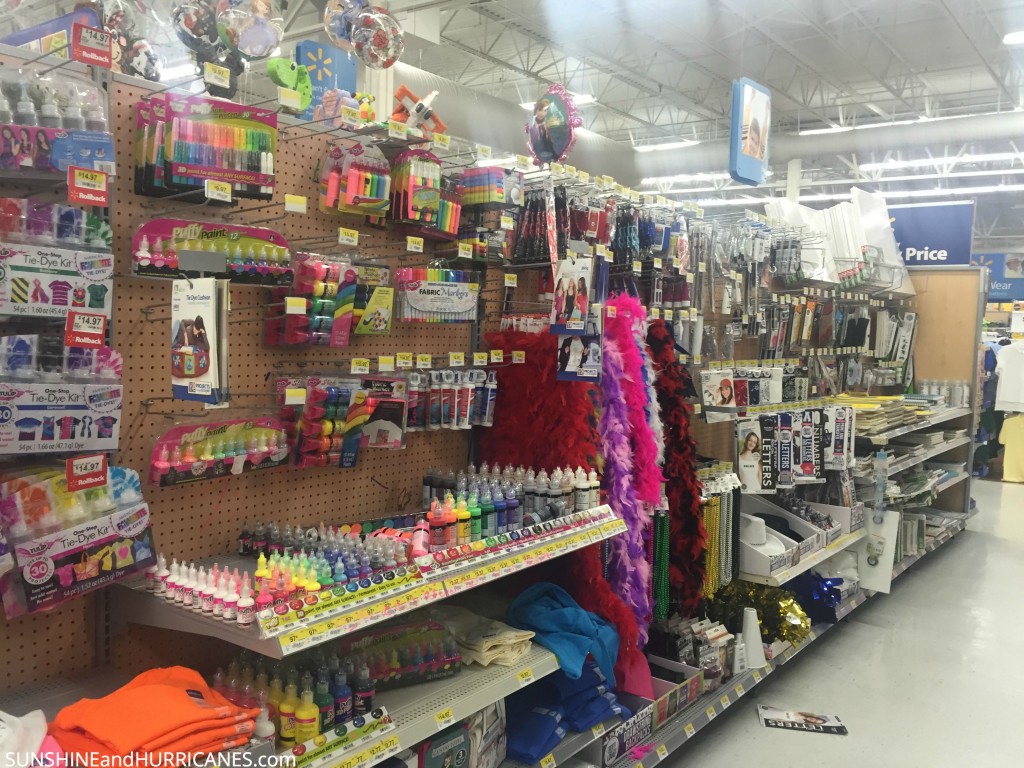 I love it when crafts are simple but adorable! We were able to pick up all our supplies, including the Scotch® Brand products on a trip to the craft aisle at WalMart, which meant no extra trip to the craft store, SCORE! The Command™ products are also available in the crafting aisle and are great for hanging many of your creations! It's so nice being able to find a wide variety of craft supplies all on one aisle instead of running all over the store!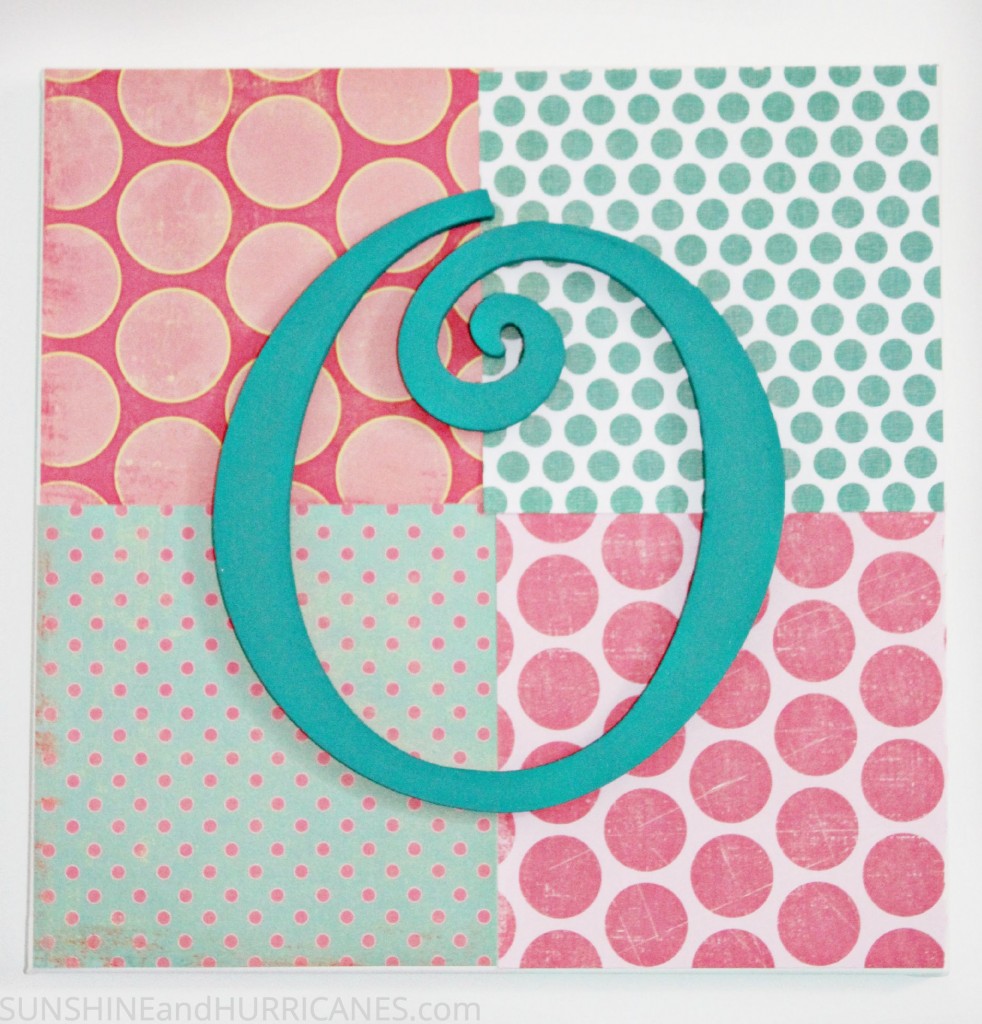 What is your most creative idea using the Scotch® Brand products? You won't believe all the AMAZING ideas right here, go check out all the inspiration!
Need more ideas for teenagers? Be sure to check out our list of Top Board Games For Teens!