5 Ways To Survive Family Vacations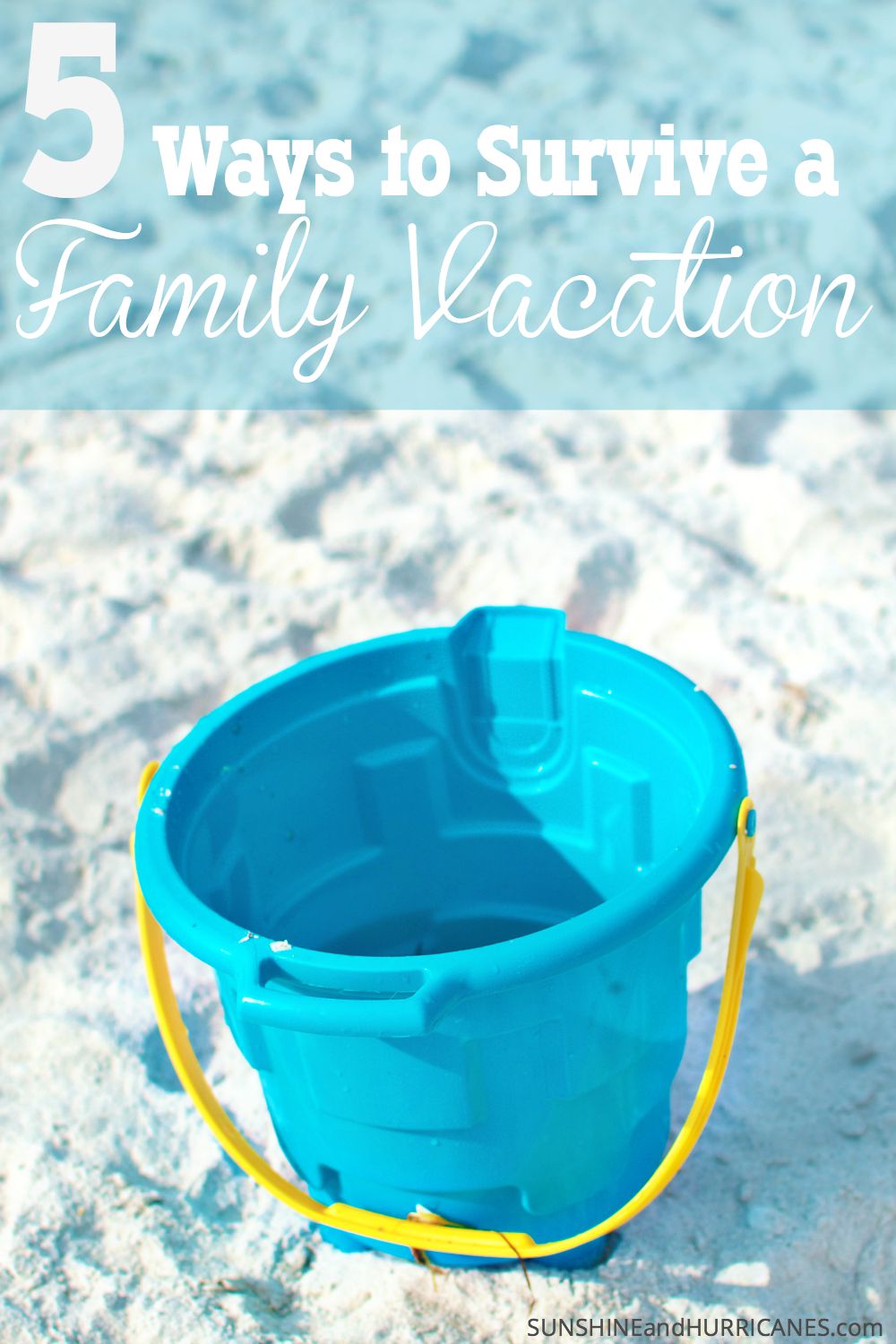 On a family vacation a couple years ago, I texted a friend the following question:
Have you ever contemplated coming home early from a family vacation
or have you actually ever done it?
I couldn't believe I was feeling this way, but truly by the end of the second day into our little escape, my husband and I were LOSING OUR MINDS!!!! Our children usually get along shockingly well (please don't hate me for admitting that), but for whatever reason, from the moment we left the house they just couldn't stop annoying the heck out of each other, and us for that matter. The weather turned crummy, my allergies were bothering me, and we were all biting each others heads off. Overall – it felt like one big epic fail. While we did stick it out and stayed almost the fully planned on amount of time, we were more than ready to load up and come home.
As we were driving back though, I began to realize that things really hadn't been as bad as they seemed. We did actually have some fun in-between the fights and the complaints. In the end, I would bet the memories that my children have about this trip will be good ones. Maybe someday we will even look back and have a few laughs about it all. In the meantime, the experience also helped remind me about a few very important lessons that will come in handy when we undertake the next family trip.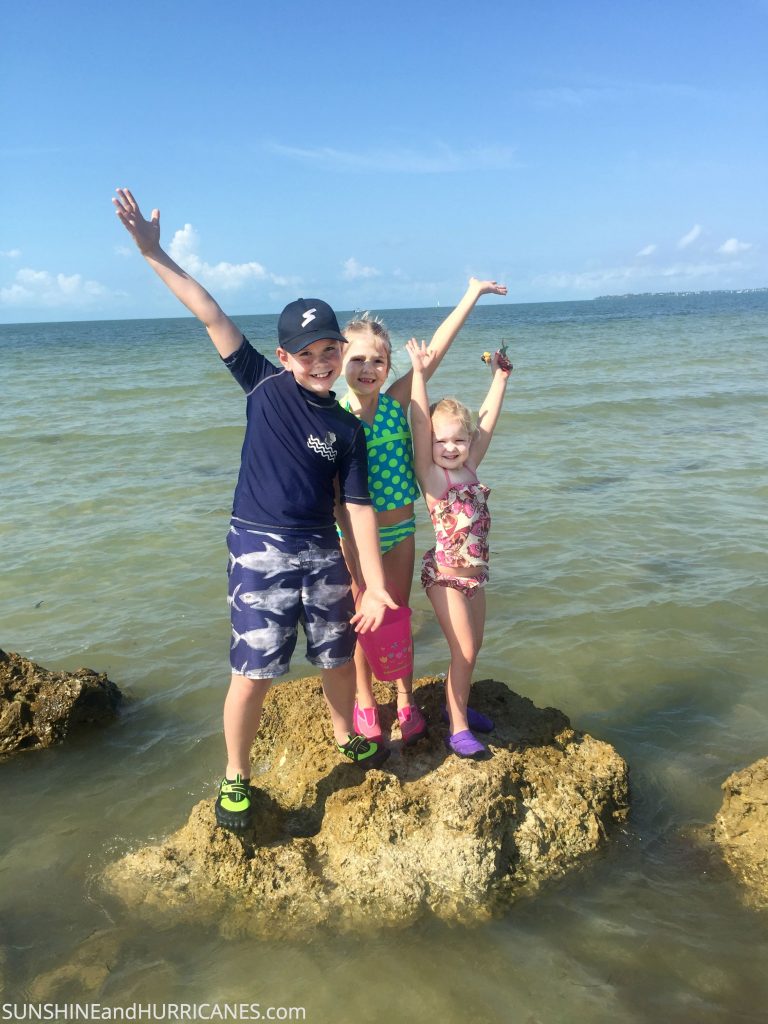 1. A Family Trip Is NOT A Vacation
When my friend replied back to my text above, she so wisely reminded me that I was not on a V-A-C-A-T-I-O-N. No, what I was actually taking part in was a Family Trip. These are two very different things, with two very different sets of expectations and experiences. A vacation is what you need when you get back from a family trip or what you do once the kids go to college. Vacations are occasions to be pampered and selfish, none of which is happening in a minivan full of kids trying to melt fruit snacks on the window ledges of the third row.
2. Be Prepared
I've heard numerous people use the term "HANGRY" (Hungry + Angry), which is basically what happens to kids and parents when hunger sets it. Even if you just ate ten minutes ago, it doesn't matter, as soon as someone gets into a full on "hangry" mode, good luck salvaging the rest of the day. So, be sure to start off in the morning with a solid breakfast, don't try to push off other meal times too long and throw in some granola bars or a few small packs of raisins for emergencies.
Also realize that everything seems to take longer than you anticipated. The GPS says 7 hours until destination arrival? Just remember that doesn't count the bathroom, gas, and food breaks or the number of times you have to slow down to deliver a lecture on the dangers of launching a paper airplane attack on the minivan driver.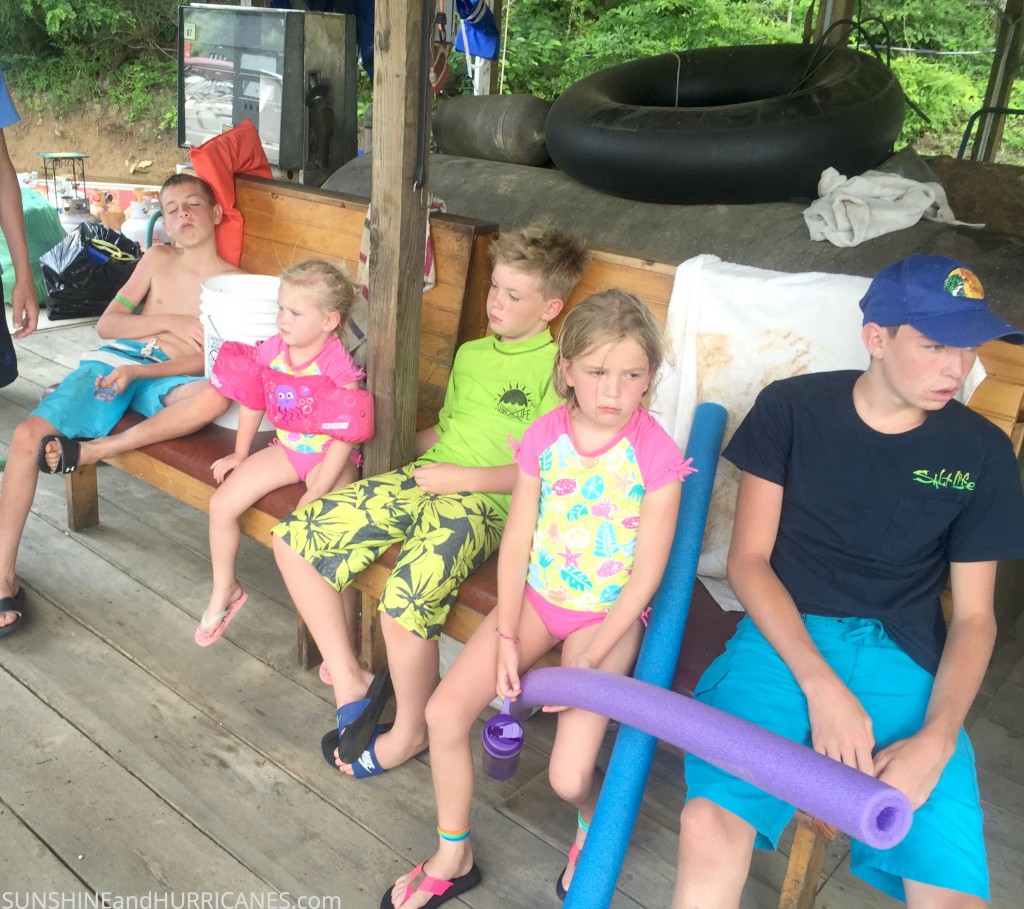 3. Too Much Togetherness is Just Too Much
As a family of 6, that frequently travels with extended family (add another 5 people for my sister's family), we're a party of 11. There are NO hotel rooms for my family much less 11 of us. Wyndham Vacation Rentals have been the absolute best thing in enhancing our experiences over the years. With access to fully equipped kitchens, extra bedrooms, and space, we all enjoy ourselves so much more.
Having our own kitchen means we can save a TON of money on eating out expenses and we can actually prepare healthier "home cooked" meals that take far less time then going to a restaurant. It can also saved additional stress, because waiting 45 minutes at a crowded, touristy restaurant for a table with 7 kids is no one's idea of fun!
Another reason we like Wyndham Vacation Rentals is they have more of a warm and inviting "home" feeling with living rooms that give adults and children the chance to spread out and relax. Plus, multiple bedrooms help ensure the little ones get those daily naps and that at night the adults can still enjoy some grown-up time while putting the kids to bed at a reasonable hour.
Oh, and let's not forget one of the most important added bonuses of a vacation rental – NOT having 11 people fighting for bathroom time!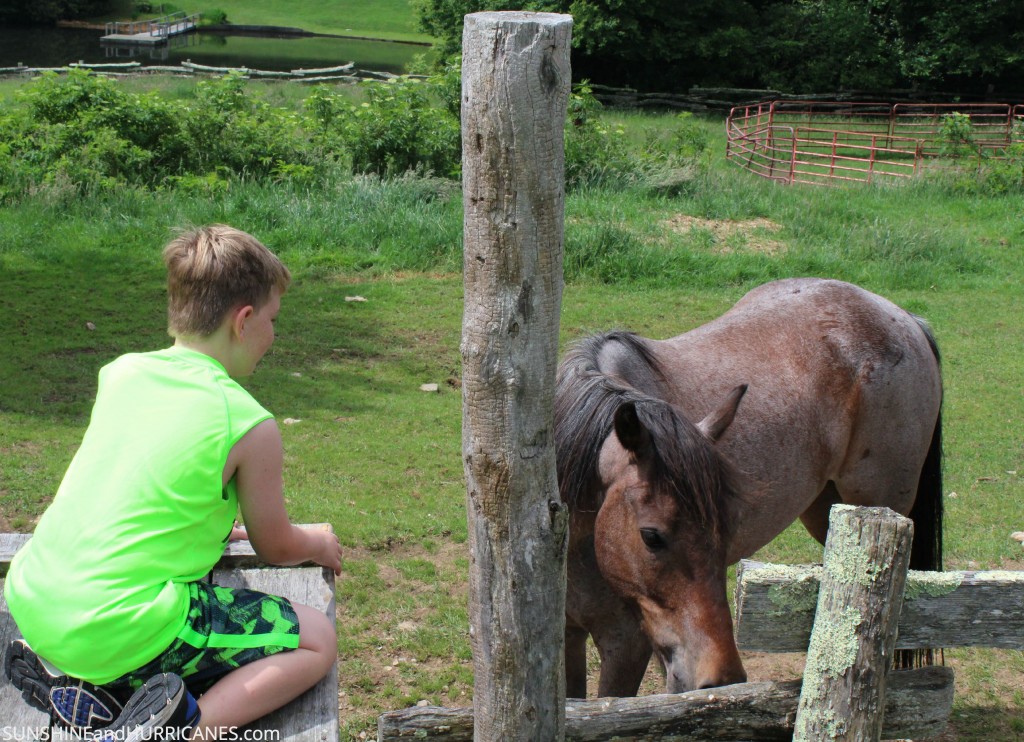 4. Schedule in Downtime
There is the temptation on a family trip to try and cram in seeing and doing everything, especially if you are on one of those once in a lifetime getaways. However, I'm sure we've all seen (and most likely been) one of those families where the parents are screaming at each other while the kids are splayed out tantrum style on the pavement of some amusement park or attraction parking lot to know what happens if you go, go,go. As much as our kids can seem to have endless amounts of energy, if we skip naps or put them in a situation where they are over-stimulated from dawn to dusk, it just isn't going to end well.
This is another reason I really like Wyndham Vacation Rentals. With hotel like amenities, it isn't hard to convince everyone to take a break and enjoy splashing in the themed pool for an afternoon, instead of embarking on yet another sight seeing adventure. There are also housekeeping services, which means I get a break from cleaning up after this crew! The advantages of a vacation rental plus the resort style services really are a bonus!

5. Despite What Disney Tries to Tell Us, All Trips as a Family will not be "Magical"
All those great tourism commercials on TV and most people's Facebook posts try to convince you that family trips are filled with nothing but picture perfect moments of smiling kids and exuberant parents enjoying every second of their time together. Let's remember that those commercials feature actors who are NOT related to each other, and those FB posts are most likely a split second of calm in an otherwise tear filled fest of yelling, screaming, and meltdowns. It's okay for things not to be perfect the whole time, because remember you are on a family trip, not a vacation. 😉
Have you ever used a vacation rental? To find any of Wyndham's fabulous locations, be sure to visit WyndhamVacationRentals.com
Wyndham Vacation Rentals is celebrating the vacation rental journey all month long with its Road to Happiness Sweepstakes! Join in on 33 days of giveaways and the chance to win the grand prize: your own road trip getaway. Enter now and learn how to play at Road2HappySweeps.com!
I was selected for this opportunity as a member of Clever Girls and the content and opinions expressed here are all my own.