Everyone loves a good shark tale and hunting for shark's teeth is a fun family activity on Florida's West Coast. The shores of Venice, Florida are known as the shark tooth capital of the world and have a long history as the place where diligent hunters are rewarded with buckets of teeth at days end.
One of the best places to search is at Caspersen Beach. Caspersen is family friendly and has several areas suitable for hunting teeth and fabulous shelling as well. Low tide will give you the best results, especially a morning low tide when many people haven't yet searched the beach.
You can hunt with no equipment but for greater success, I recommend using a sifter
of some sort or sand flea rake
for easier searching. You'll also want a ziplock bag or small container to keep your finds in while you continue combing the shoreline.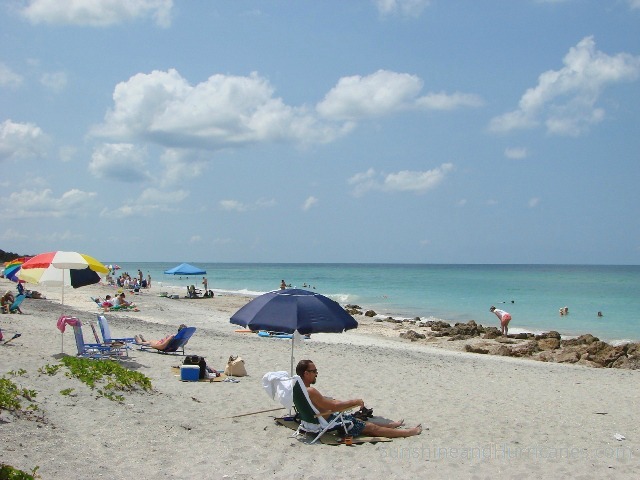 With 4 miles of beach, there is plenty of space for everyone and lots of teeth to be found. It is often less crowded on the more southern end of the shore, away from the parking lot area. This is a rocky beach area so use caution when wading and swimming. Also, the rocks are like magnets to the kids so be sure to warn them about jumping on the rocks, skinned shins aren't the best way to start your day. You're going to find the teeth among the shells & fragments of shells washed up along the beach.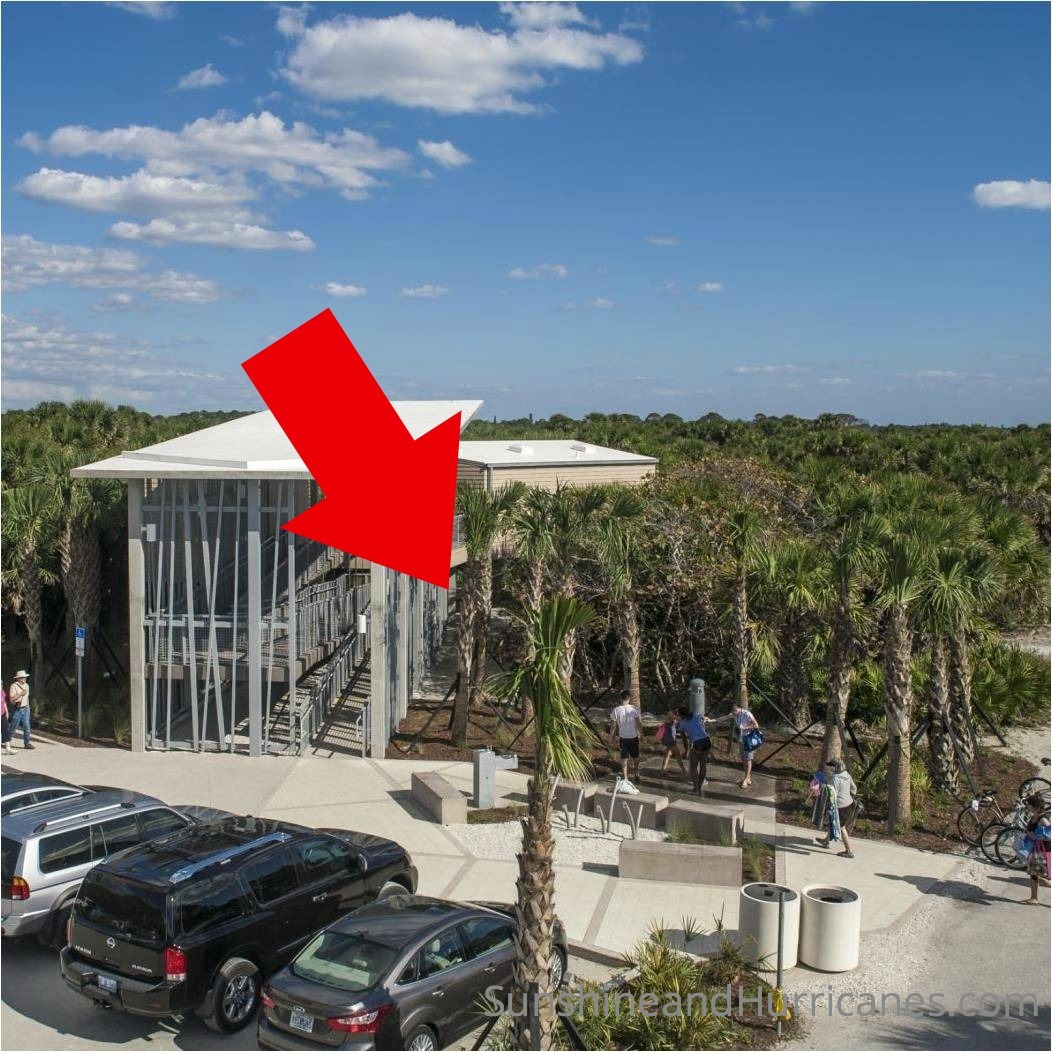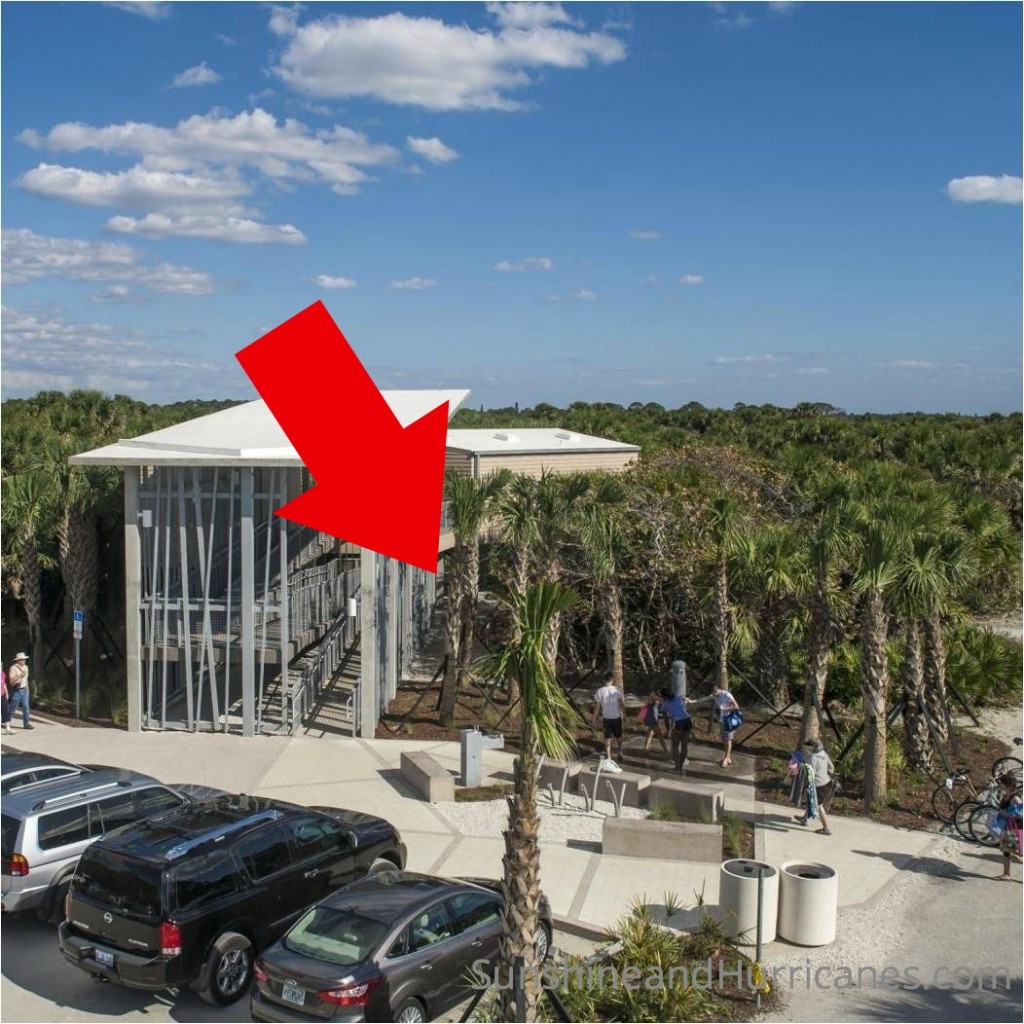 Okay, here is the super secret spot that we've had success with, it's not along the beach. After you park, you'll see the large bathroom structure pictured above. to the right of the ramp, you can follow a well worn path towards a wooded area, approximately 1/4 mile until you reach a large open area. The footpath is exactly that but we had no trouble rolling a cooler and the days' equipment back there with 6 kids.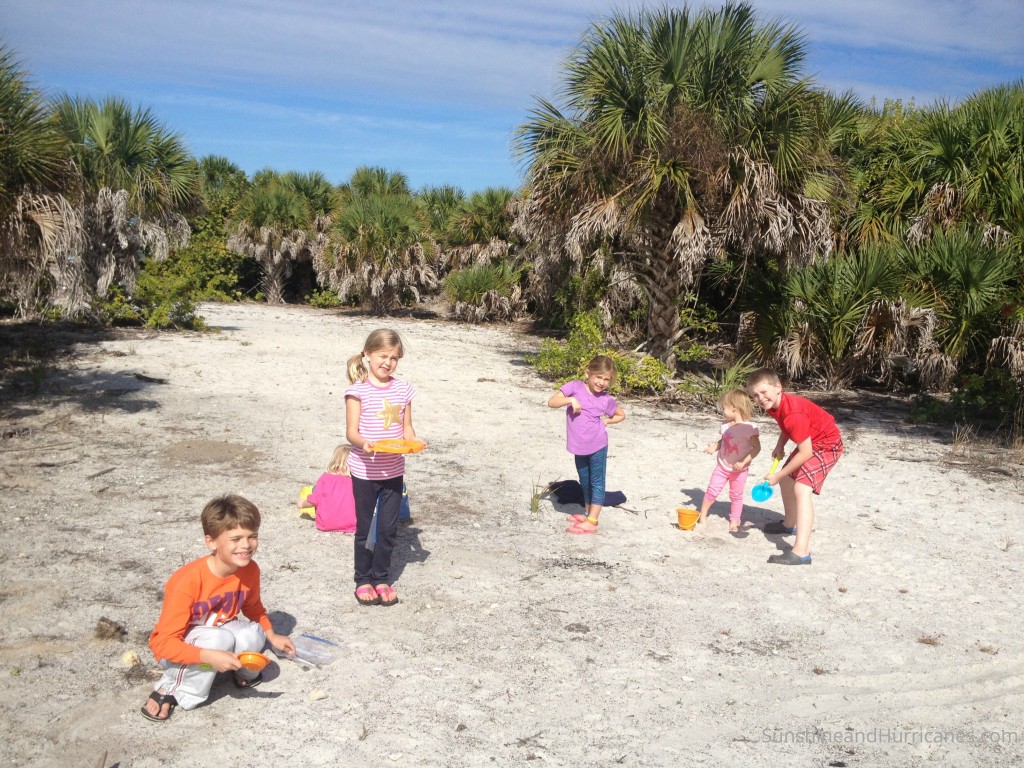 This is a shot of the open area and wherever you see sandy areas, start sifting and searching. One piece of advice, visiting our "secret spot" in the Summer or on days it is extremely warm outside is not advised. There is no breeze from the ocean in this area and the heat/humidity combination creates the sensation of being in an oven…and that is just as pleasant as it sounds. You're better off searching on the beach where the water makes the heat bearable.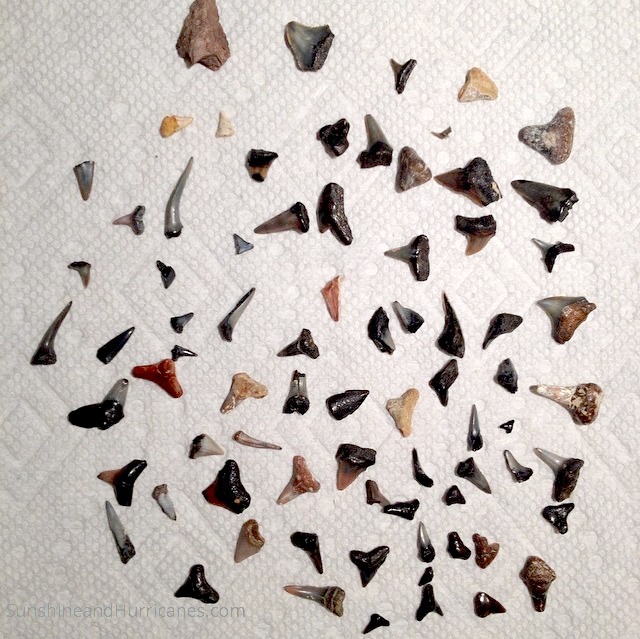 There are several different types of shark teeth and you can see our unique finds above, all from one afternoon! Be sure to order a Fossil Shark Tooth Guide
to further study your collection and learn even more about fossils and sharks!
To find other locations in Florida known for great shark tooth hunting, check out out this National Geographic article and if you're looking for other great family destinations in Florida, be sure to check out Weeki Wachee Springs where you can see live mermaids or Clearwater Marine Aquarium to meet the stars of the Dolphin Tale movies!