This post may contain affiliate links.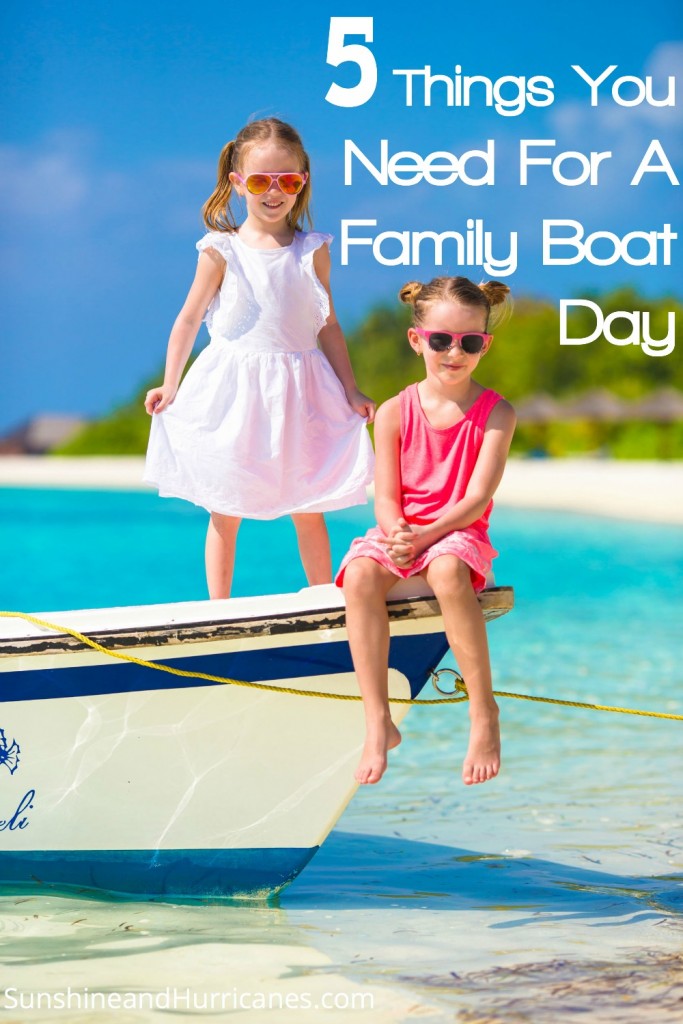 Living in Florida has lots of perks and one of them that the beautiful weather affords is year round boating. My husband and I were lucky enough to own a boat for several years before our kiddos came along and boating in those days involved waking up, tossing a couple things in a bag and heading to the dock. With 4 kids, family boating has taken on a whole new level of logistical maneuvers. After polling several of our boating friends, here's a list of the top 5 things we don't leave the dock without: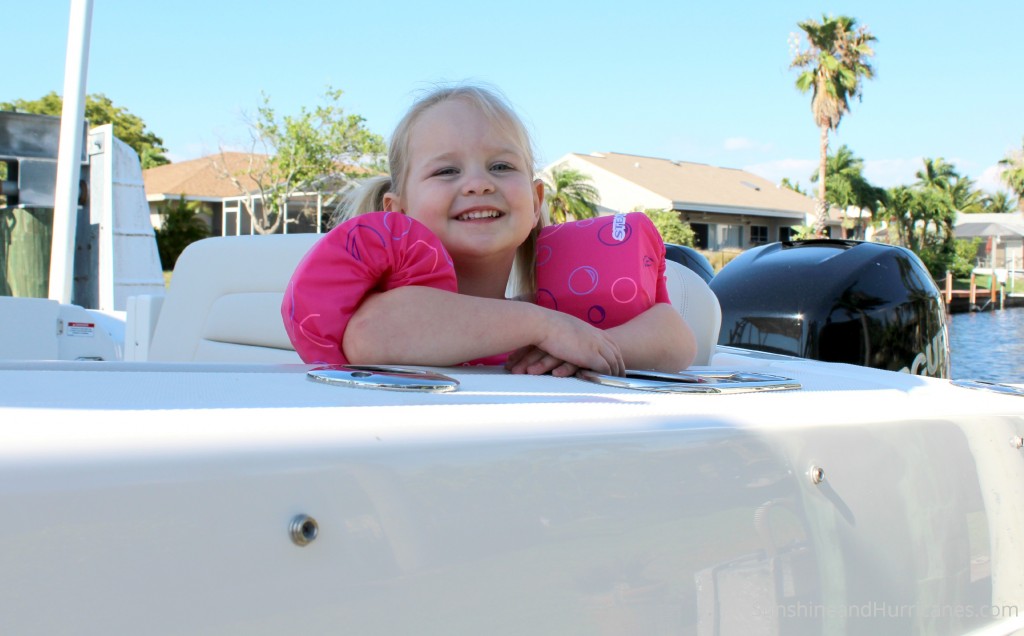 Sun Protection
We all know we need sunscreen but which kind offers the best, safest protection, especially when we'll be in and out of the water for hours? The favorite among our family and friends is the Neutrogena line because of the full 80 minutes of protection that's offered in wet conditions. You also want to have hats, sunglasses, and an extra shirt to toss on if you need the added protection.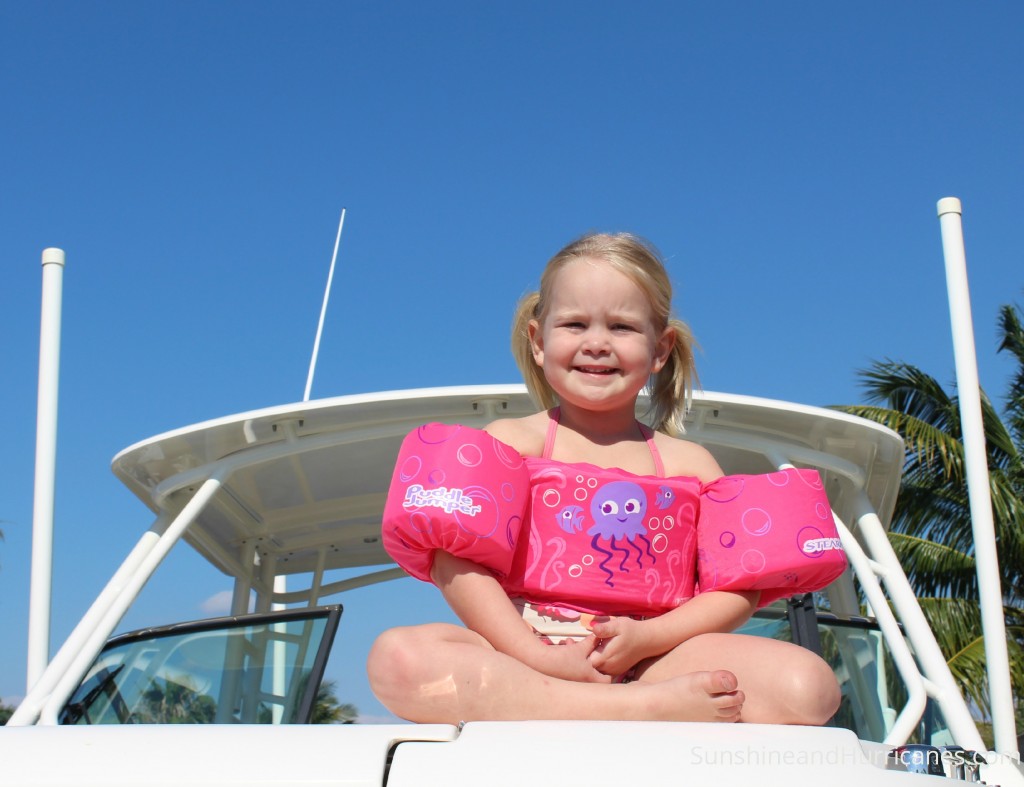 Safety Items
This is the area I'm really excited to share with you because our family started using the Stearns Puddle Jumper a few years ago and I can definitely say it has enriched out boating experiences 100%! The heat and humidity can be overpowering here in Florida and although our kids always wore lifejackets when we were out on the water, it was pretty hot for them. I did a little research and discovered that the Puddle Jumper is fully approved by the US Coast Guard as a flotation device, which means, our kids were perfectly safe wearing it instead of a life jacket! The Puddle Jumper afforded all the protection of a traditional lifejacket and was not nearly as hot on the child. I also appreciated that the Puddle Jumper buckled in the back which means my often mischievous child could not free herself. The Puddle Jumper has revolutionized our family water days because I have peace of mind on the boat and when we stop for a swim.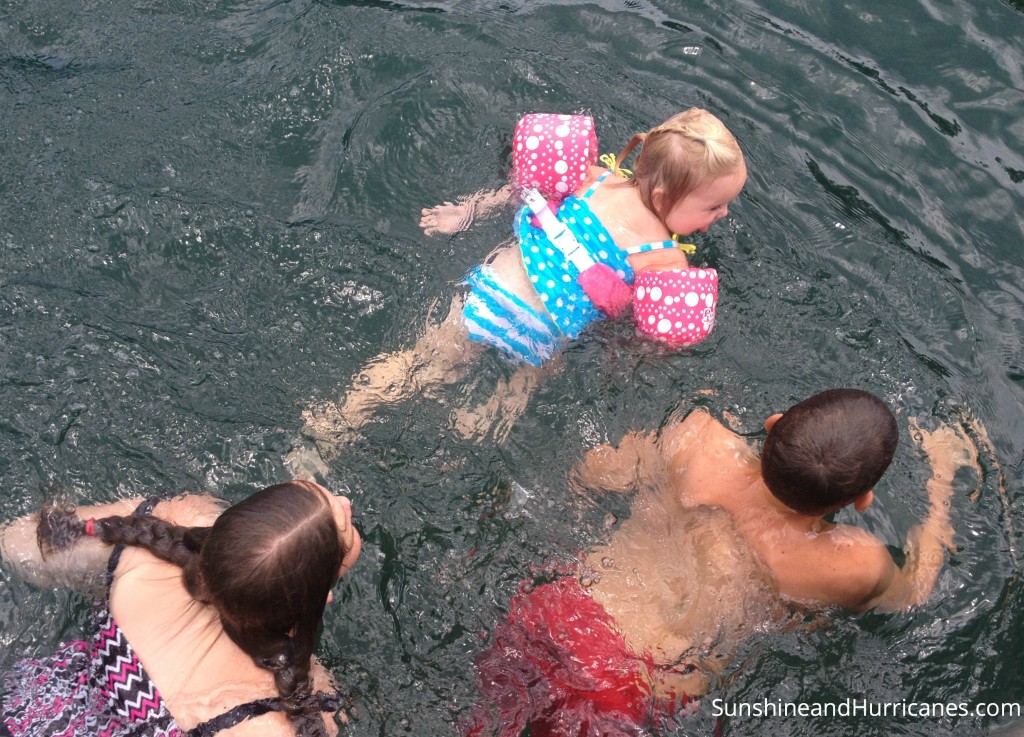 Drinks & Snacks
Anyone with kids knows when you are out in the sun and heat, you don't get too far without hearing, "I'm hungry!" and "I'm Thirsty!" every hour. We love reusable bottles to keep our water ice cold and cut down on the trash factor disposable bottles present. We try to be careful about how much garbage we generate on the boat because we want to make sure nothing makes its way overboard. Storing our snacks in reusable containers also cuts down on waste. We try to bring fresh fruit, which helps with hydration, and snacks like protein/granola bars that aren't super salty, but really fill the kids up.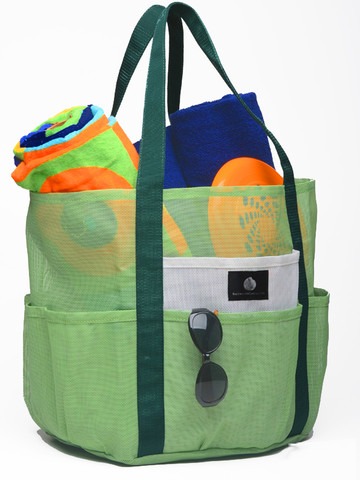 A Great Bag
Choosing a quality boat bag is such a wise investment, because the fewer trips you have to make on and off the boat, the easier the day goes for everyone! We've used the Whale Bag from Salt Water Canvas for years and I absolutely love it. There are plenty of pockets for sunscreen, glasses, or water bottles, plus I can fit 6 towels in it. The built in clip is also handy for holding money and keys.

A Waterproof Camera
I know, I know, you've heard it a hundred times, but these days are fleeting and someday, the pictures and videos we took while we were raising our kids are going to be important reminders of days gone by. And if you're anything like me, I tell myself I won't ever forget the sweet little noses wrinkling in the sun and the chubby little hands holding on to the boat railings, but time fades these precious memories. Don't let the moments slip away, capture these important family days by snapping some pictures to help everyone remember such sweet and fun days spent in the sun!
To keep your nautical outings safe and fun, be sure to visit StearnsFlotation.com and check out the Puddle Jumpers! There are so many adorable designs and you'll love the bright colors that help you easily spot your little one in the water! Whether at the local water park, the beach or boating, StearnsFlotation.com, maker of thePuddle Jumper, will help your family have a splashing good time!