Looking for the perfect graduation gifts?
As a child of the 80's, when I think of graduation day, I will forever picture Rob Lowe, Ally Sheedy, Molly Ringwald as well as a host of other brat pack members in caps and gowns smiling for photos as the theme song to St. Elmo's Fire plays in the background. Now, most graduates today would probably be like "Molly who…?" "Oh you mean that woman that played the mom in Secret Life of an American Teenager?"
Yes, times have changed, but graduation is still a time when fresh faced young people look towards the future with all it's promise. While moms secretly cry themselves to sleep each night at the thought of their babies growing up and Dads begin to lose whatever hair they have left worrying about college tuition bills.
The rest of us? Well, we go shopping. As the party invites fill our mailboxes (both real and virtual), we wonder what one gets kids these days, especially when they seem to have everything. While it would be nice to be like a Gillmore and give our "Rory" a car, most of us will have to settle for something a little bit more affordable. Here are a few graduation gifts any graduate would be happy to receive.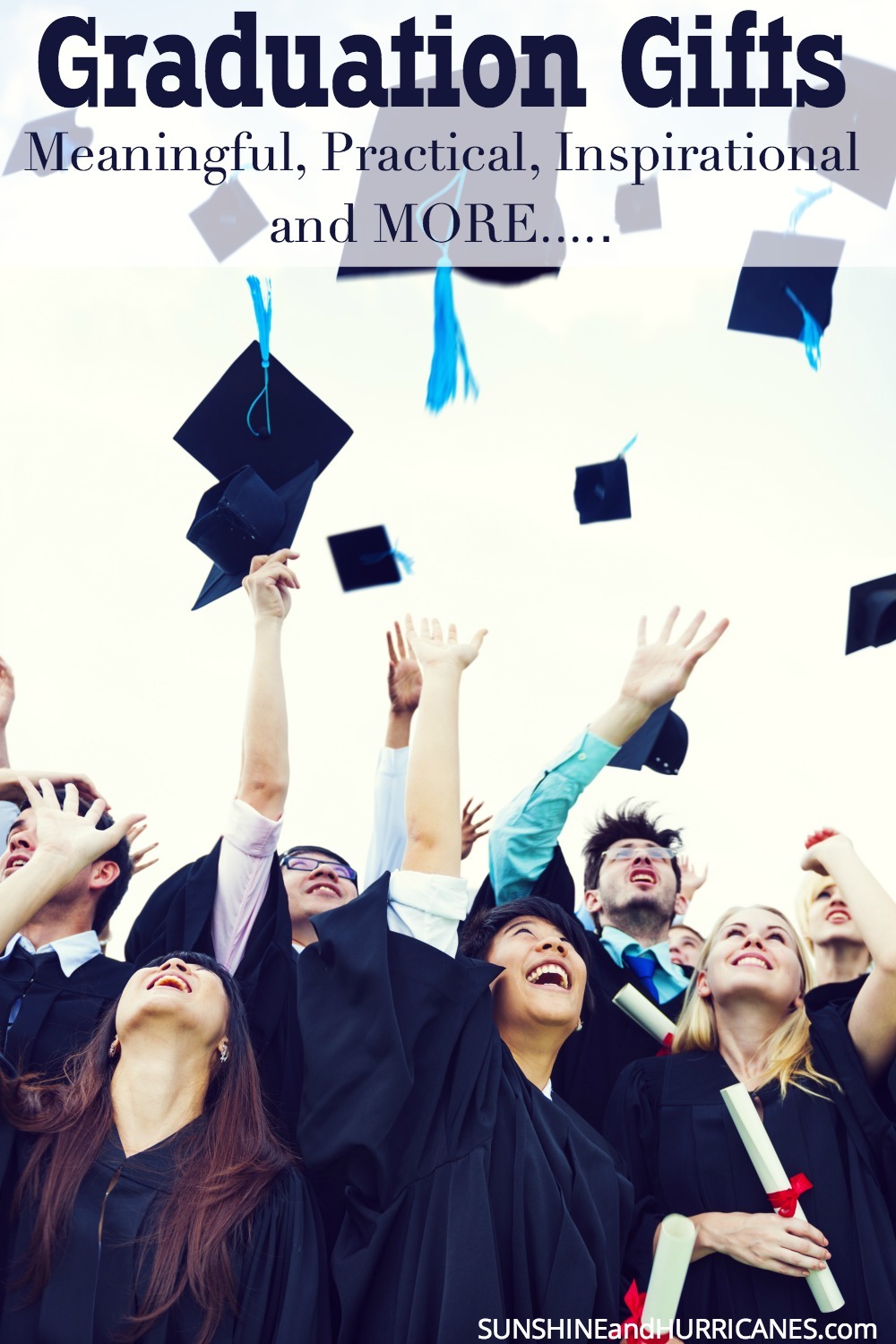 Graduation Gifts – Ideas for Everyone and Every Budget
Gift Cards
Now, let's be honest here. We all have the desire to give that PERFECT gift. The one that shows how thoughtful we are and how well we know the person and that will make their eyes light up when the open it as they exclaim – BEST. GIFT. EVER. But, as receivers of gifts, we know all too well how wrong one can go with such good intentions.
So, when in doubt, go the gift card route. Have you ever been unhappy to receive a gift card to your favorite store, restaurant or coffee shop?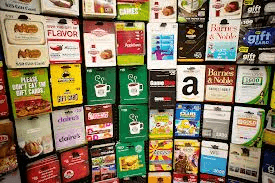 Whether it's the gas station, coffee shop, pizza delivery or the spend anywhere VISA version, and Amazon gift cards are universally loved and practical for any grad in your life.
Technology and Related Gadgets

Laptop There's no way to survive college, and let's face it LIFE, without a computer. There are many great options out there and I would highly recommend talking with your grad for their specific requirements before purchasing a laptop.There are fantastic deals on Amazon with plenty of tech support available, too. Our family is partial to Apple products, which are well worth the upfront investment because of longevity and customer service.
Perhaps your budget isn't quite at the laptop level or as is the case with many graduates today, they may already have one. In that case, consider making that laptop even more multi-functional with a Streaming Service Gift of Amazon Prime. Not only will they be able to watch movies and TV shows on their own schedules, but they will also get tons of other perks like FREE two-day shipping, music downloads, kindle books and more.


Noise Cancelling Headphones Help your scholar block out distractions with this pair of bluetooth enabled noise cancelling headphones. Whether in the dorm, local coffee shop or the library, this gift is an essential for studying success!


Blue Tooth Buds These noise isolating wireless earbuds are sweatproof,voice prompt enabled and top of the line technology making them perfect for work outs, listening to podcasts or music.

Laptop desk Grads will be studying on their beds at some point and there's no better way than to prepare them well. This highly rated desk fits up to 17″ machines, is left or right mouse compatible with wrist rests and side pouches built right in!

Mobile Charger or External Battery Keep in touch with your grad by always giving them a power source for that dying cell battery, this lipstick sized charger is compact and easy to carry but supplies enough juice to keep you connected.This battery is one of the smallest, lightweight yet most powerful external batteries available and will keep your student powered wherever the day takes them.

Bluetooth speaker Perfect and affordable, water resistant blue tooth speaker. Great for the dorm or bringing along to the pool, athletic events, workouts, or road trips. Also good for impromptu dance parties!

Mini Keurig They'll save a fortune and avoid the 2am coffee run with their own custom brewing system. Don't forget to add their favorite flavored coffee pods and some fun mugs!
Practical Graduation Gifts

Twin XL Sheets Quality sheets designed to fit those dorm room beds, plenty of color choices, be sure to pick up a few pairs, just in case someone isn't great about washing them regularly…

Laundry Bag/Pop Up Hamper Jumbo size nylon, tear and rip resistant laundry bag makes carting all the clothes and sheets a breeze! Don't forget a pop up hamper for the dorm, too, I like the ventilated ones to cut down on mold & mildew in case those towels don't make it to the machine in a day or two……

Sleep Mask Basic sleep mask with cooling pad, great for a headache or to help grab some extra zzzzz's with an erratic class schedule.


Travel Bag/Luggage Whether it's coming home for the weekend or football games away, a sturdy, timeless travel bag is an investment that'll pay off for years. This classic leather version is great for the college grad, too!


Wallet/Wristlet If they're still carrying around a velcro version or one with Hello Kitty, it may be time to upgrade their wallet to a more grown up version. Both of these options are well priced and contain RFID blocking technology to protect their info and keep them organized.

Mini Tool Kit/Fix It Kit Whether it's hanging pictures in the new apartment or changing batteries in a gadget, these basic, simple tool kit will keep thing easy for someone striking out on their own for the first time!


Office Set Give them the basics to keep them organized as they navigate essays, group projects and life!
Fun and Quirky Graduation Gifts
Wrap Towels are a clever gift for grads heading off to college, because for the first time they may be living with roommates and experiencing the joy of communal bathrooms. Combine it with a fun bathroom tote for carting all their most needed items back and forth and it makes for a great themed gift.

Rapid Ramen Cooker Like it or not this remains a perennial favorite among college kiddos and the newly graduated negotiating those long hours at first jobs. Make their prep time less and the late night snacking a breeze. Don't forget to toss in a case of the Assorted Flavors to maintain that cool gift giver status.
Inspirational Graduation Gifts
Jewelry is always a great choice and it can be a little more meaningful. Hand stamped necklaces have become very trendy and can be customized to reflect the occasion and the graduate.

Journals Whether it's taking notes, jotting down ideas or using as a diary, there's always a need for blank paper throughout these years!
Lastly, one of the best gifts to give any grad are books. Whether they're inspirational, practical or just for laughs there are so many different options we actually made them into a whole other post.
Beyond Oh, The Places You'll Go – Best Books for Grads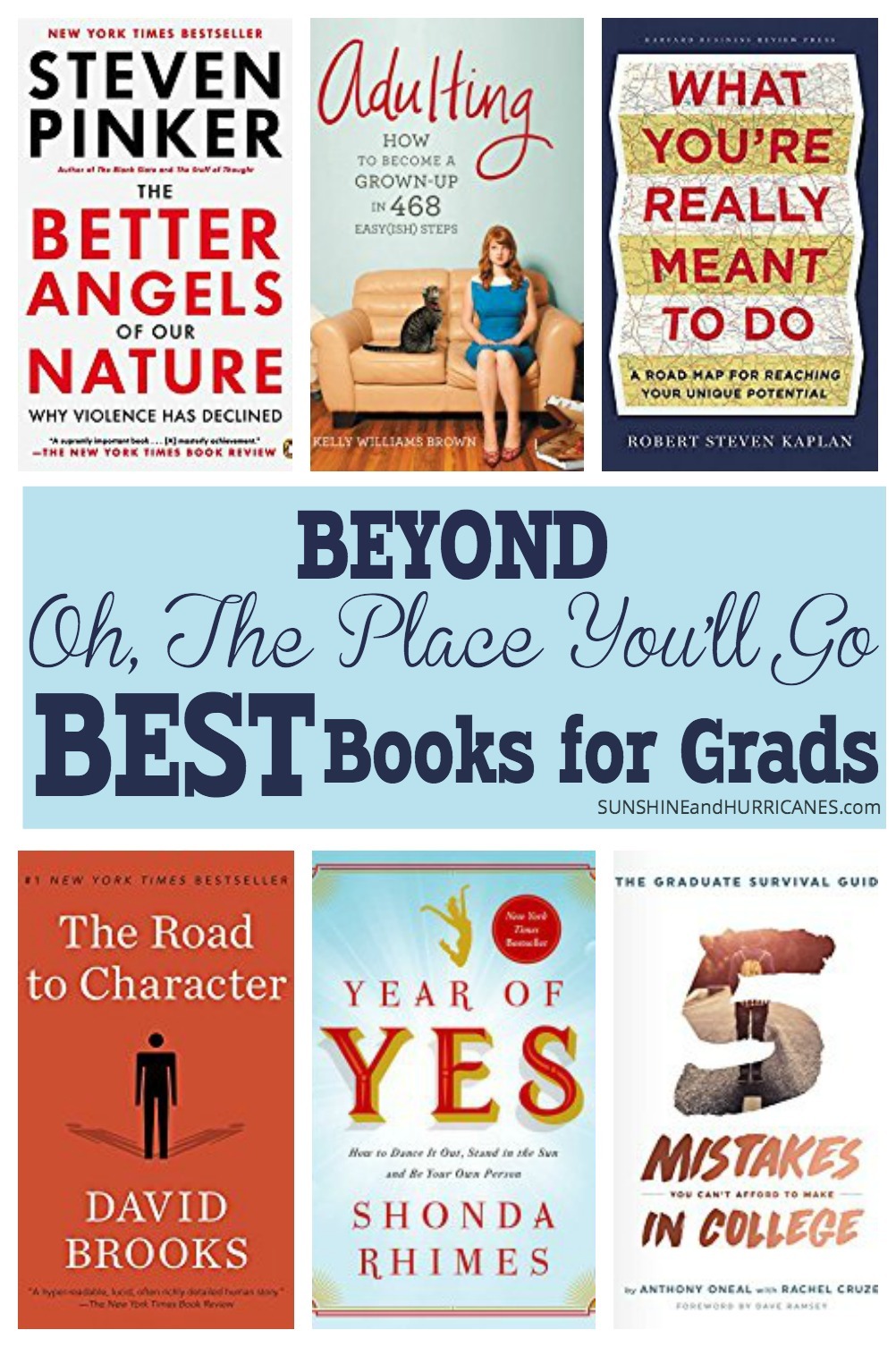 If you liked this post, you should definitely check these out too!
Best Board Games For Teens; Ideas from Teens
Gifts For Teen Girls; Things They Really Want
Do you have any other ideas for great graduation gifts?