Inside: DIY Gifts Teens Can Make – Gift Giving on a Budget They Can Afford
It was December of my Senior year of high school and I was thrilled to have been hired for my first real job. I'd be working in our local public library and for a bookworm like me, this was a dream come true!
A steady paycheck held much allure to me and I had already spent most of it dreaming up amazing Holiday gifts for friends and family before I'd even clocked in on day one! Then reality hit….that first check wasn't headed my way until well after the first of the new year and after the necessary deductions, wouldn't be nearly the amount I had imagined.
So, I got busy putting my creativity to work and came up with a few handmade ideas. It satisfied my giving impulses and definitely kept me busy throughout December.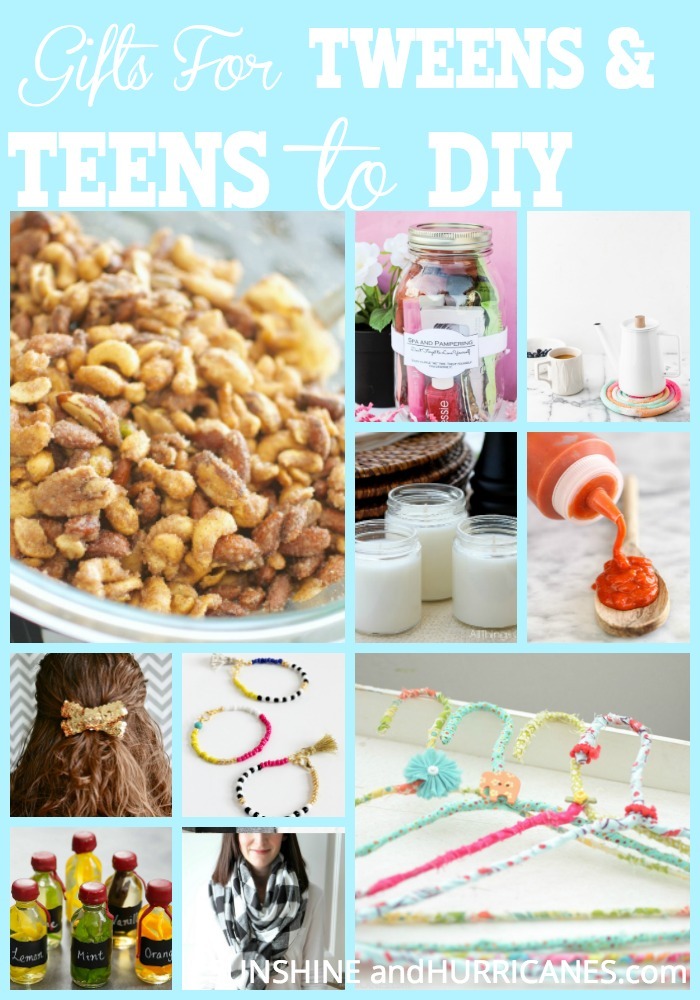 DIY Gifts Teens Can Make
In the spirit of that memory, I've rounded up some of the best DIY gifts teens can make (and tweens) to wow their friends and families this Holiday Season. There's everything from food gifts to personal care, along with a few knock offs of expensive items and ideas that even a non-crafter could easily manage!
BEGINNER LEVEL IDEAS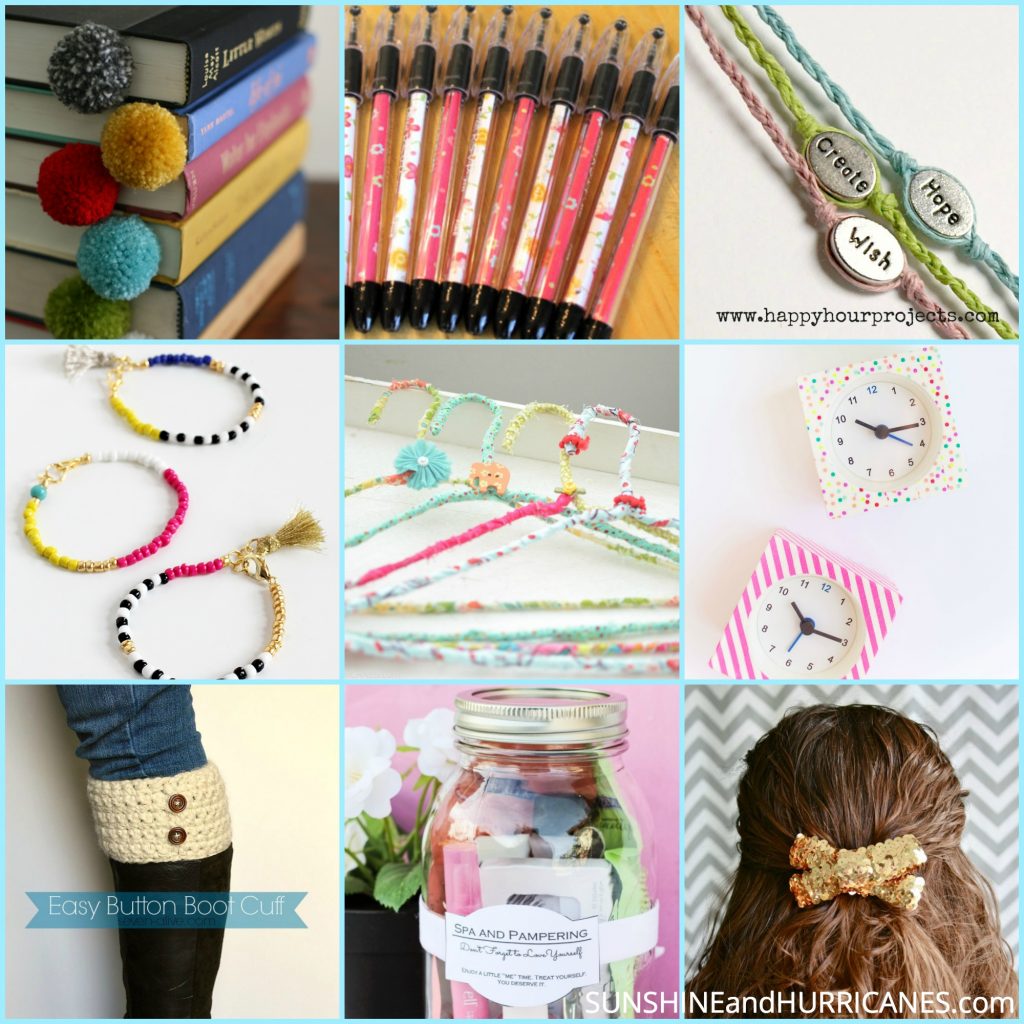 Pom Pom Bookmark
Pretty Pens
Word Bracelets
Tassel Bracelets
Decorative Hangers
Washi Alarm Clocks
Boot Cuff
Spa In A Jar
Gold Sequin Hairbow
INTERMEDIATE LEVEL IDEAS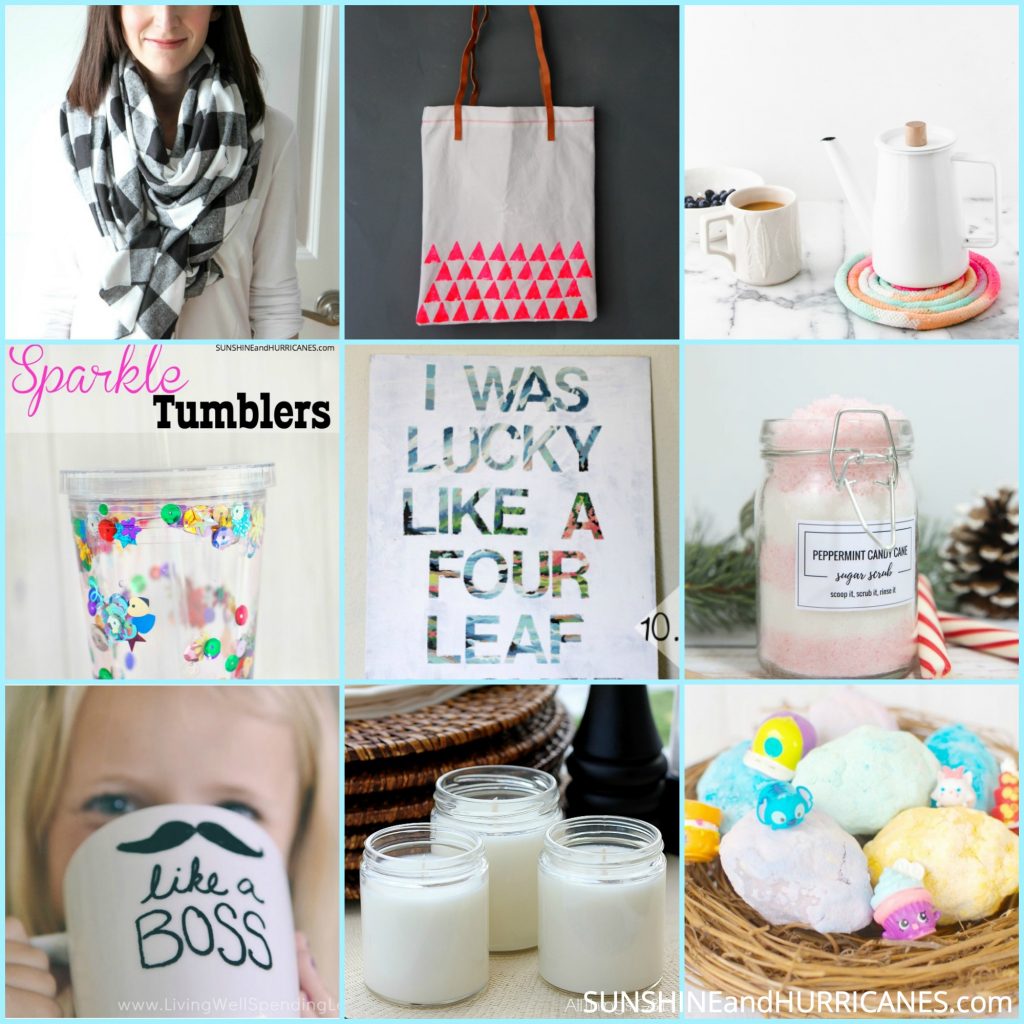 No Sew Blanket Scarf
Statement Tote Bag
Colorful Trivet
Sparkle Tumbler
Song Lyric Wall Art
Peppermint Sugar Scrub
Sharpie Mug
Citronella Candles
Surprise Eggs
FOOD GIFTS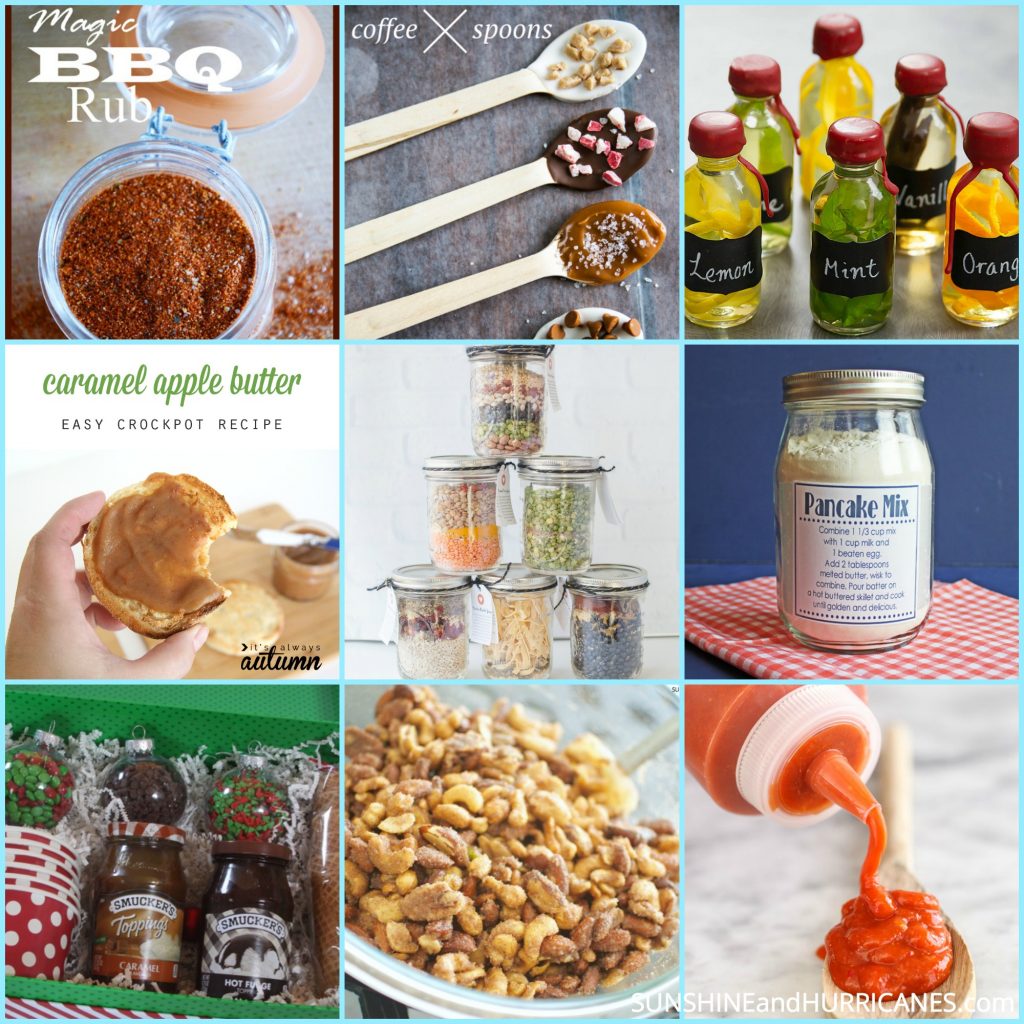 BBQ Rub
Coffee Stirrer Spoons
Homemade Extracts
Caramel Apple Butter
Soup Mixes
Pancake Mix
Looking for more fabulous Christmas gift ideas?
Gifts For Teen Girls: Things They Really Want
Stocking Stuffers for Teen Girls- From a Mom of a Teen Girl
Great Teen Books For High School Girls