Okay, I'm going to guess most of us are guilty of having a family picture or two taken in what I like to call the "mandatory family photos uniform".
This typically means that everyone is wearing either jeans or khakis and then white shirts. On occasion people might get a little bit wild and crazy and mix in one more color, but for the most part it all stays pretty standard and….
B-O-R-I-N-G!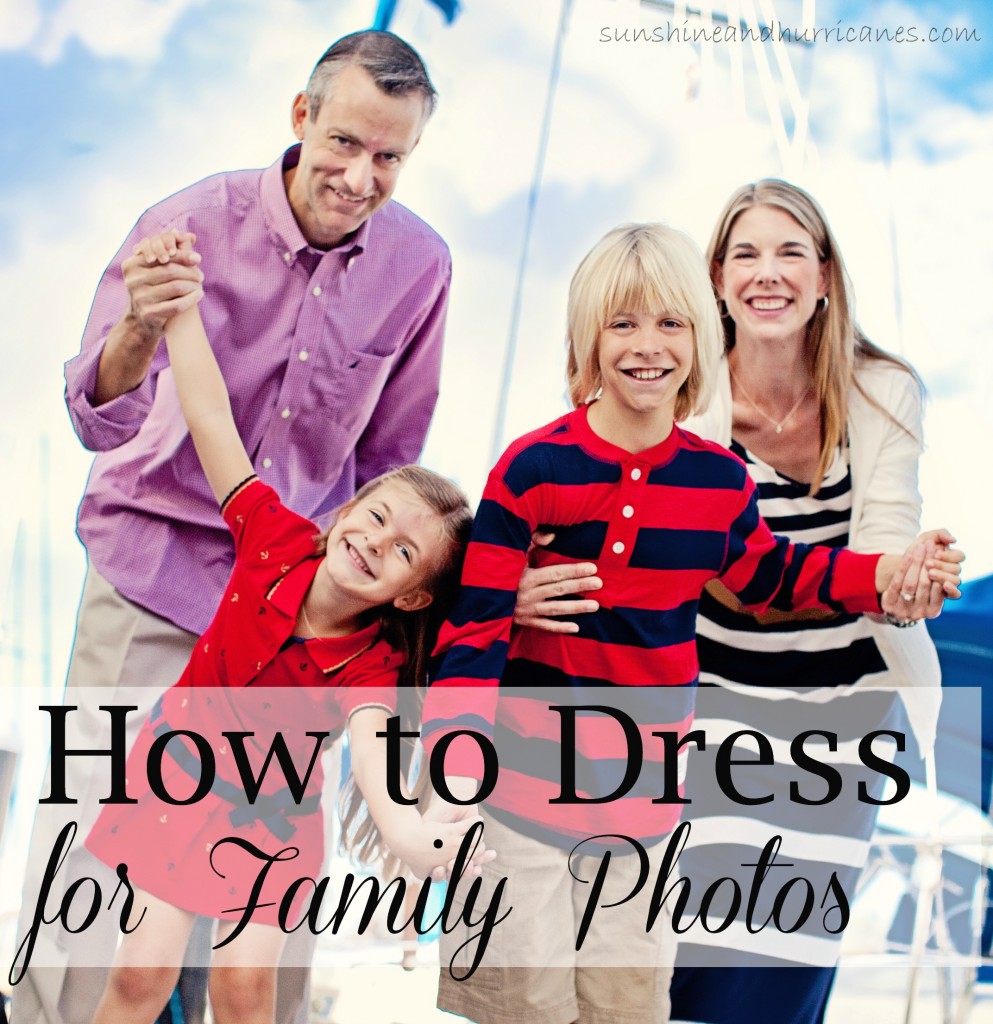 How to Dress for Family Photos
Listen, I get it. Not everyone is a fashionista and when you're trying to coordinate a whole family, and in some instances even some extended family, it can be pretty stressful to try and be creative with your style choices. However, take it from someone who is definitely NOT a fashion guru, you can break away from the "uniform", even if you don't have a Ph.D. in style.

1. Look at Other People's Family Photos
Old Holiday Cards
– I keep some of my favorite holiday cards every year to use as future inspiration for my own family's photos.
Photographer's Websites
– Google search for local photographers in your area and look at their websites. They are usually full of examples of their work and can be a great place to get ideas.
Card Companies
– Look on the websites of some of the biggest players in the family photo card industry like Minted Holiday Cards, there are a wealth of unique ideas that really cover a wide range of personal tastes as well as color combinations.
Once you've had a chance to look at other people's photos, you'll see that while you want to stay in a complimentary color palette. You can mix different prints and colors and even clothing styles (jeans, dresses, shorts, t-shirts, button-ups, sweaters).
The following photos are of my children and a friend of mine and her family. They both are examples of how to mix different prints, colors and styles in a way that works together to create more interest and individuality for your photo.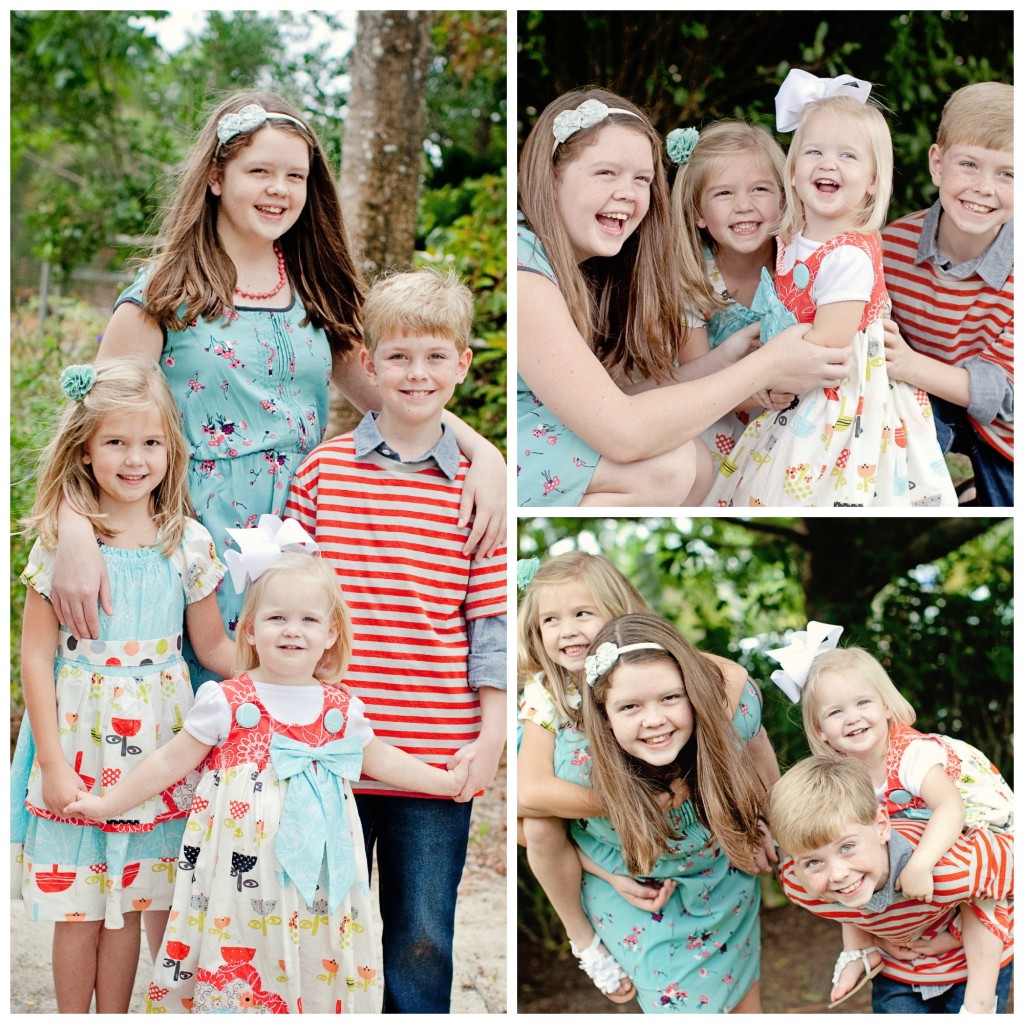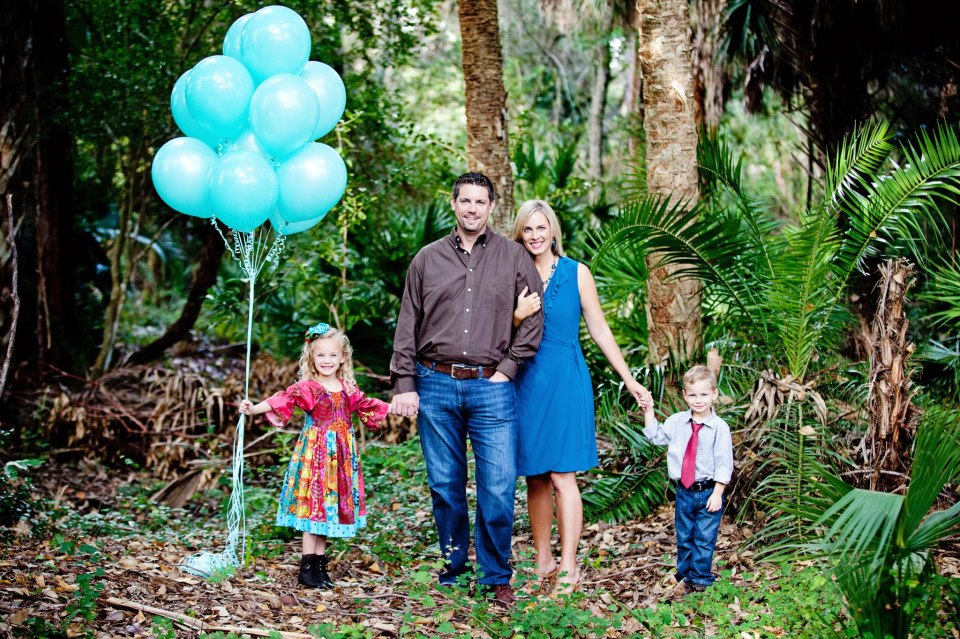 2. Pinterest
There are tons of family photo ideas to be found on Pinterest.
As you sift through ideas, pick a favorite element from each picture; is it the style of clothing(casual vs. formal), a color, accessories?
This mom found her daughter's colorful dress 1st and then used it to guide her when picking out everyone else's outfits. It made things so much simpler!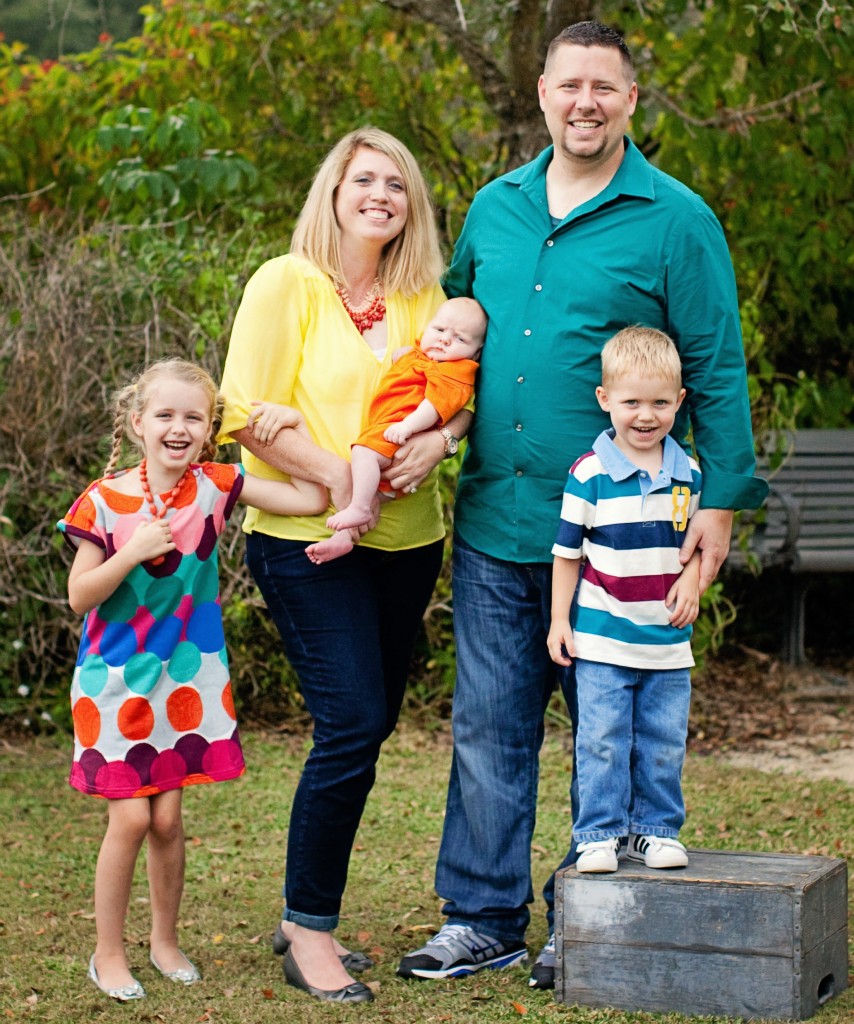 3. Use The Setting to Inspire Clothing
I love how this Florida family totally took their love for the beach and used it to be daring and go outside the norm of the everyday family photo. You wouldn't dress in swimwear for a photo shoot in the forest but this vintage beach shoot is fresh and original and compliments the seaside setting perfectly!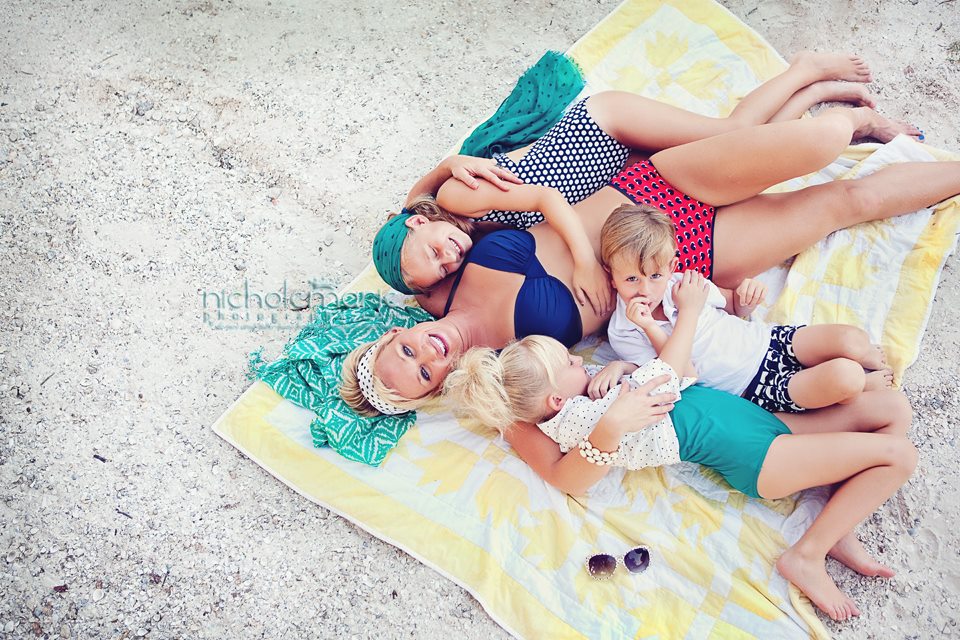 4. Pick a Theme
One year, Kira and her extended family decided to do photos together as a gift for her parents.
When you have more people involved it can be difficult to coordinate clothing, but they knew they wanted to have the photos done at a local marina where the family loved to go together. So, they chose a nautical red, white and blue theme.
It kept the colors simple and made it easy for everyone to use items they already owned or quickly shop for something new while staying focused.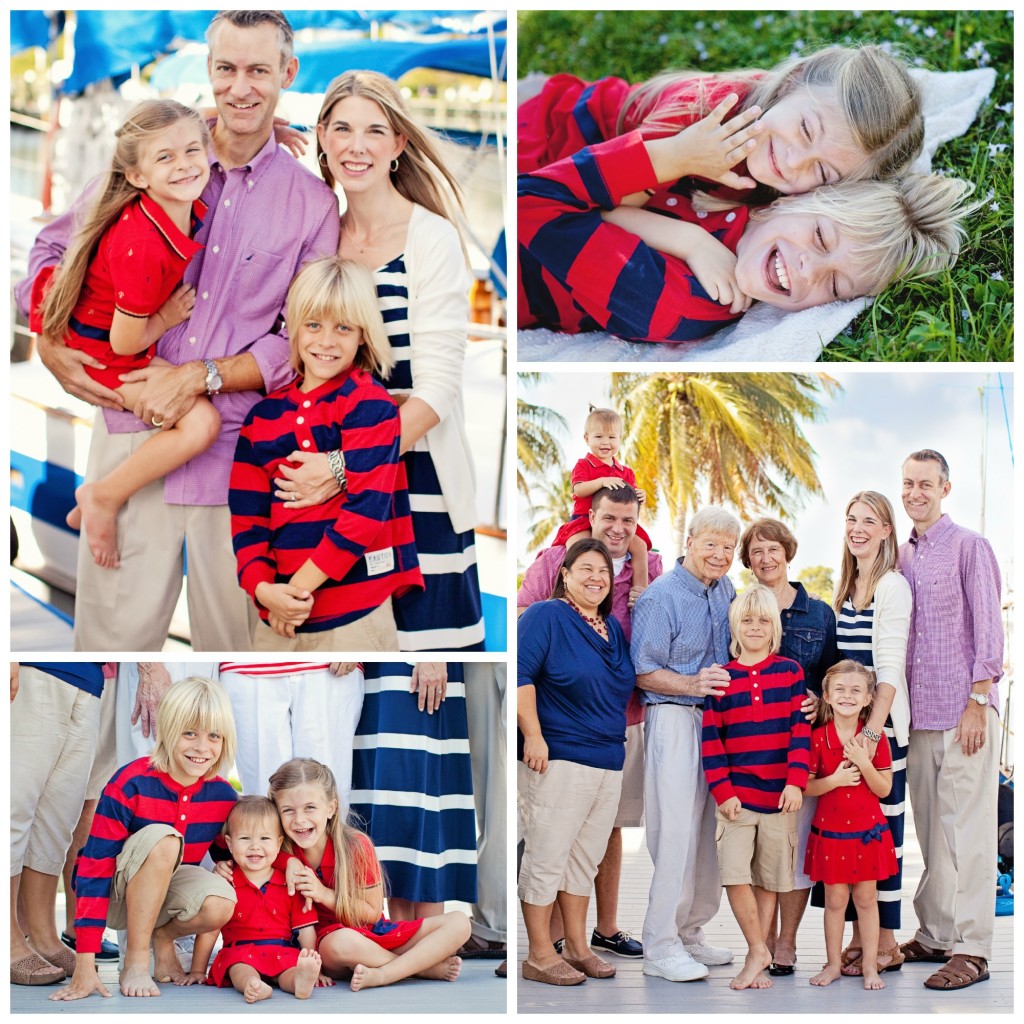 5. Don't Shy Away from Bright and Bold Colors
While on a day to day basis we might be drawn to more conservative colors, when you're taking photos, if you choose more muted tones, you may find that everyone looks washed out. The photos below are of my kids from a few years ago and you can really see how the bright colors "pop" and really seem to make my kids personalities shine.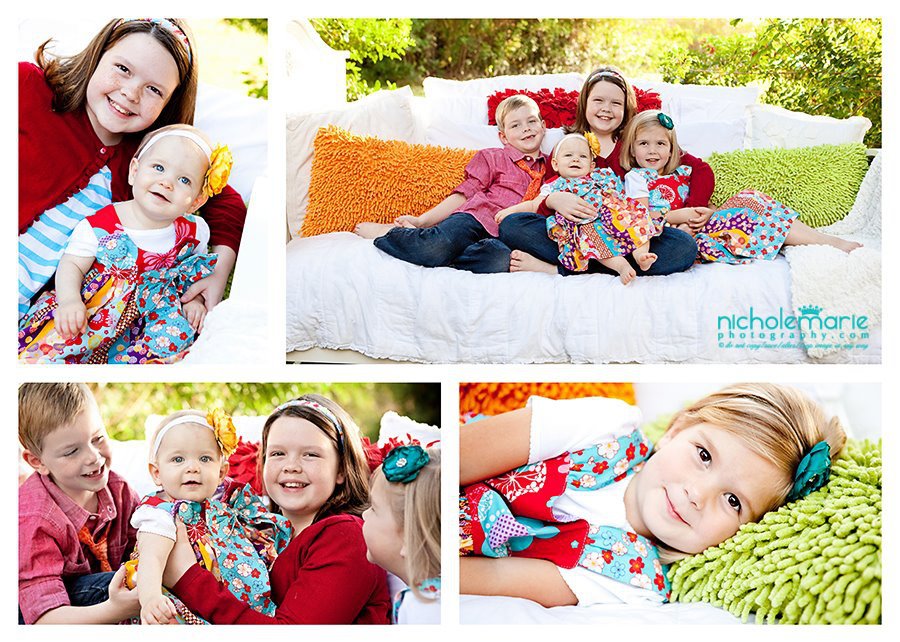 6. Ask For Help
Don't be afraid to bounce ideas off of friends or even borrow accessories! Some people are just gifted at fashion and full of ideas and would love to help! I've definitely texted ideas to my photographer and friends prior to a shoot to get feedback and have gotten help with accessory suggestions.
For the pictures below, Kira actually went into a local Gap store and explained that she was trying to coordinate outfits for photos and THREE of the associates helped her pull the different looks together.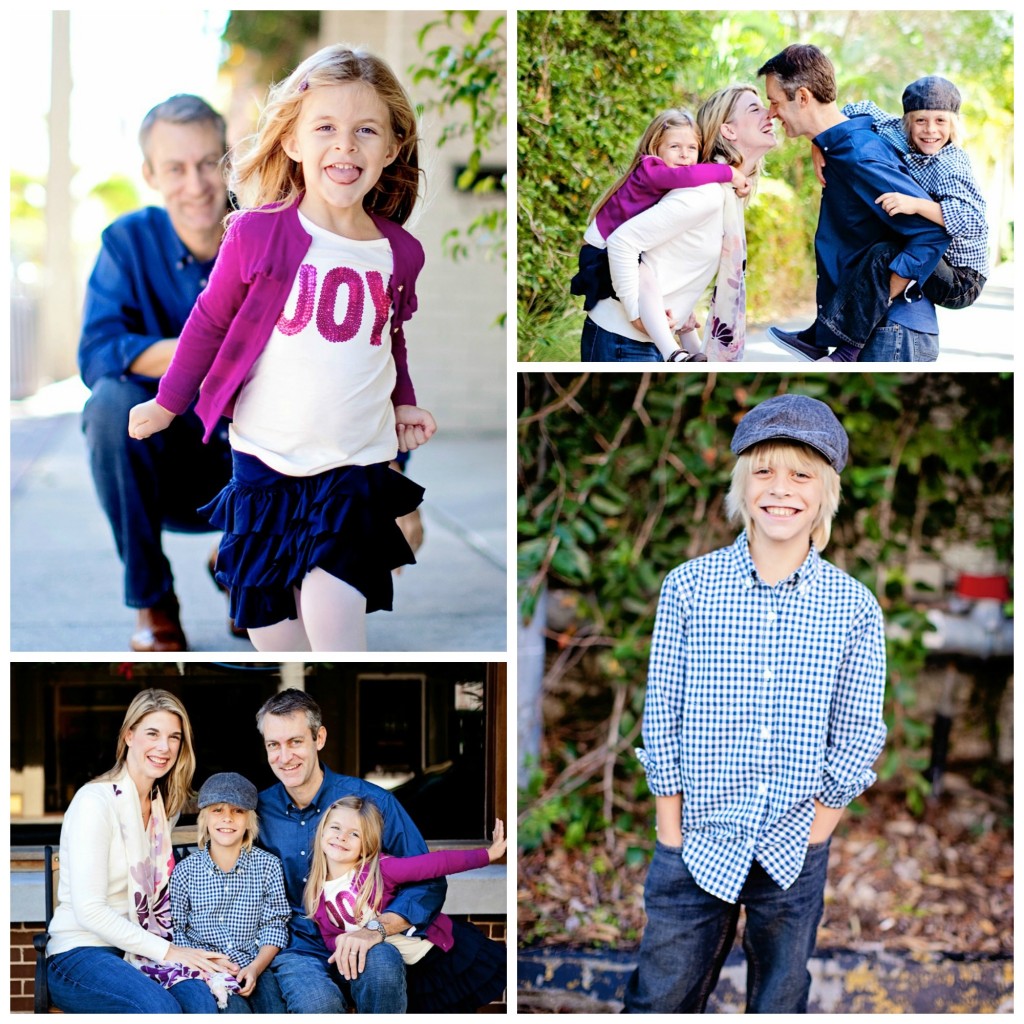 We would like to thank Nichole Marie Photography, who took all these amazing photos and gave us permission to use them for this post. If you live in the South Florida area or plan to visit for vacation, you could not ask for a better photographer. I think her work speaks for itself!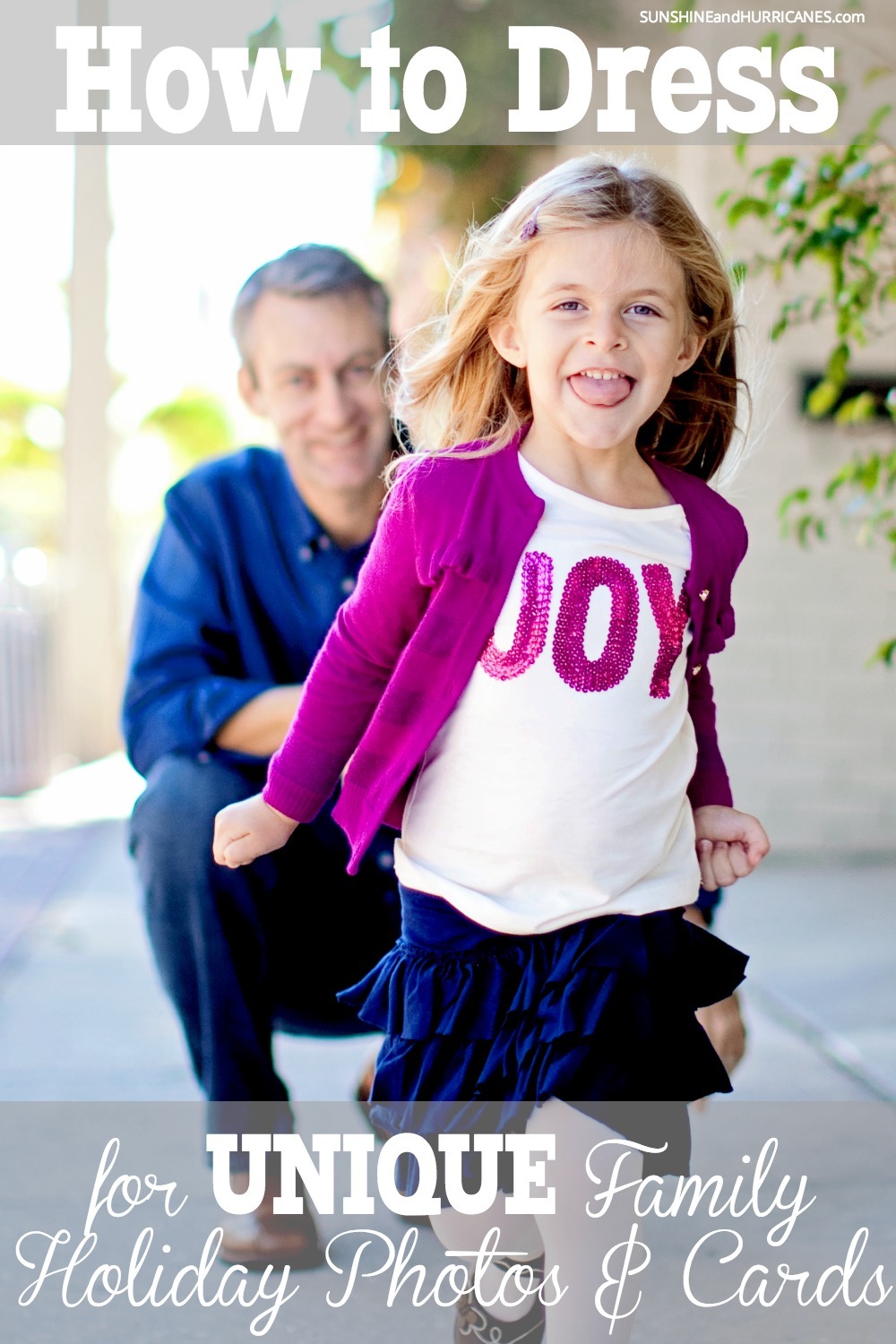 Do you have a favorite set of outfits or theme your family used for family photos? Tell us about it in the comments!