The surprise eggs phenomena continues to take the internet by storm as kids across the globe love logging on to YouTube and watching the now infamous videos! In case you've somehow escaped this craze, enter the words surprise egg in your search engine and hours of entertainment await! Basically, hollow chocolate eggs are filled with small toys and trinkets that children break open and are dutifully "surprised"!
My children love watching these silly recordings and because the candy version of the eggs, seen in the videos, aren't for sale in the United States, we decided to create our very own DIY Surprise Eggs right at home! This idea is so simple and sure to be a hit with kids of all ages and they're perfect for parties, the classroom, or a family fun night!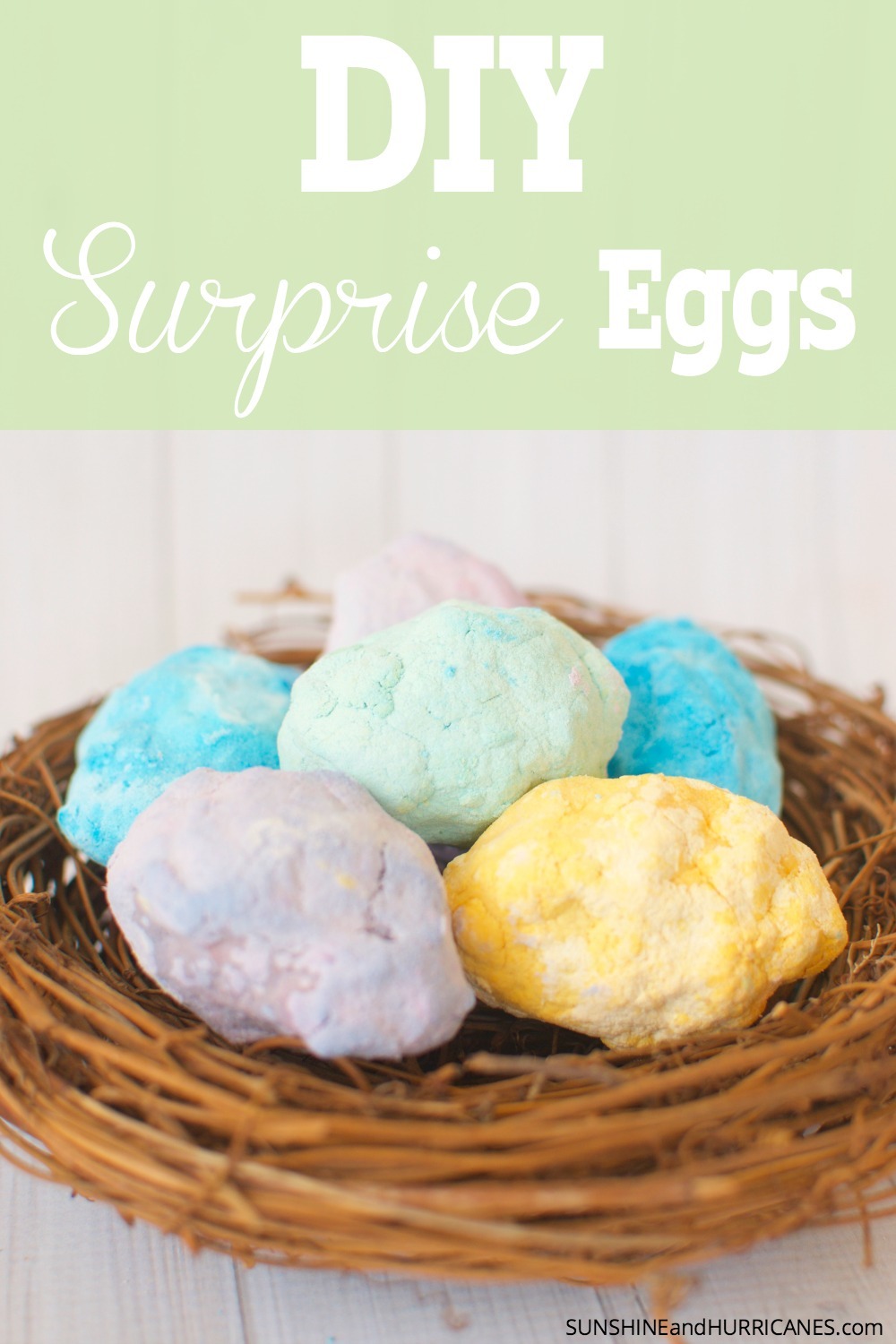 One of my favorite things about these DIY Surprise Eggs is the fact that there are no special ingredients required, just basic items you already have around the house! This is one of those great ideas that'll keep the kiddos entertained twice; once while making them and again when "opening" them, SCORE!
Here are the 3 ingredients you need for your DIY Surprise Eggs: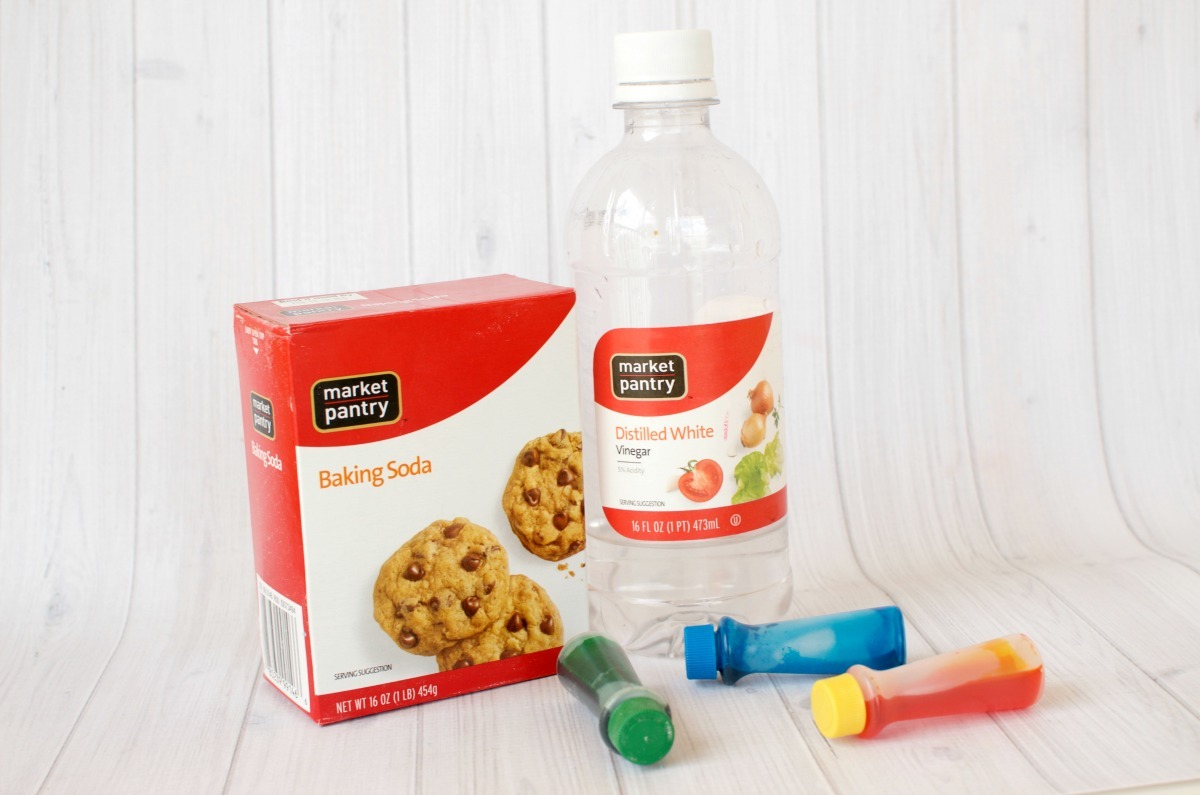 Baking Soda
Vinegar
Yep, that's it!
Combine 1 cup of baking soda and 6-10 drops of food coloring in a medium sized bowl. Try to distribute the color throughout the baking soda by mixing it with your hands, then slowly add 1/4 cup of water, a little at a time. I started out using a spoon but my hands worked far better!
Now that your mixture has formed a soft dough, the real fun begins!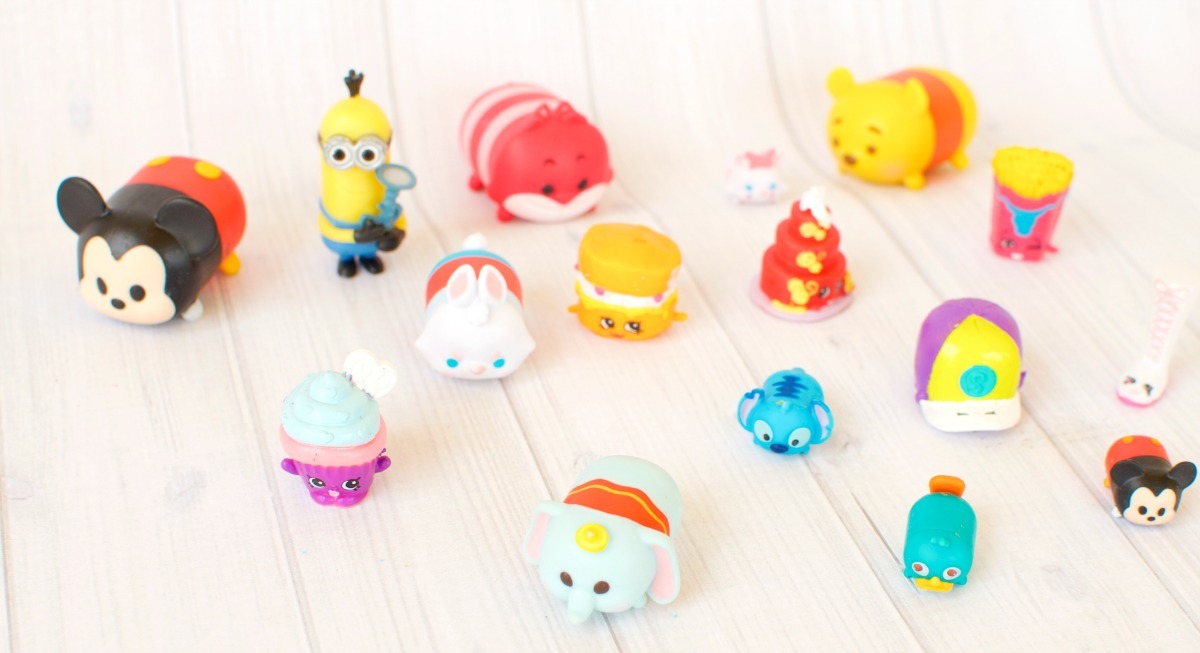 The hardest part of this entire activity is deciding what fun toys to hide inside these DIY Surprise Eggs! I chose my kiddo's current favorites which are also a perfect fit for this, Disney Character Tsum Tsums, Shopkins, and Minions! Place a little bit of dough in the palm of your hand, add a toy, a bit more dough and form into an egg shape. Allow the eggs to dry on a baking sheet for at least 24 hours or until you're ready to open them!
Now for the best part, here is how to reveal the fun prize inside your DIY Surprise Eggs. Just pour some vinegar over them and then watch as the colored shell dissolves. When only a little of the shell remains, kids can use their fingers to crack away the last bits and find the hidden treasure inside.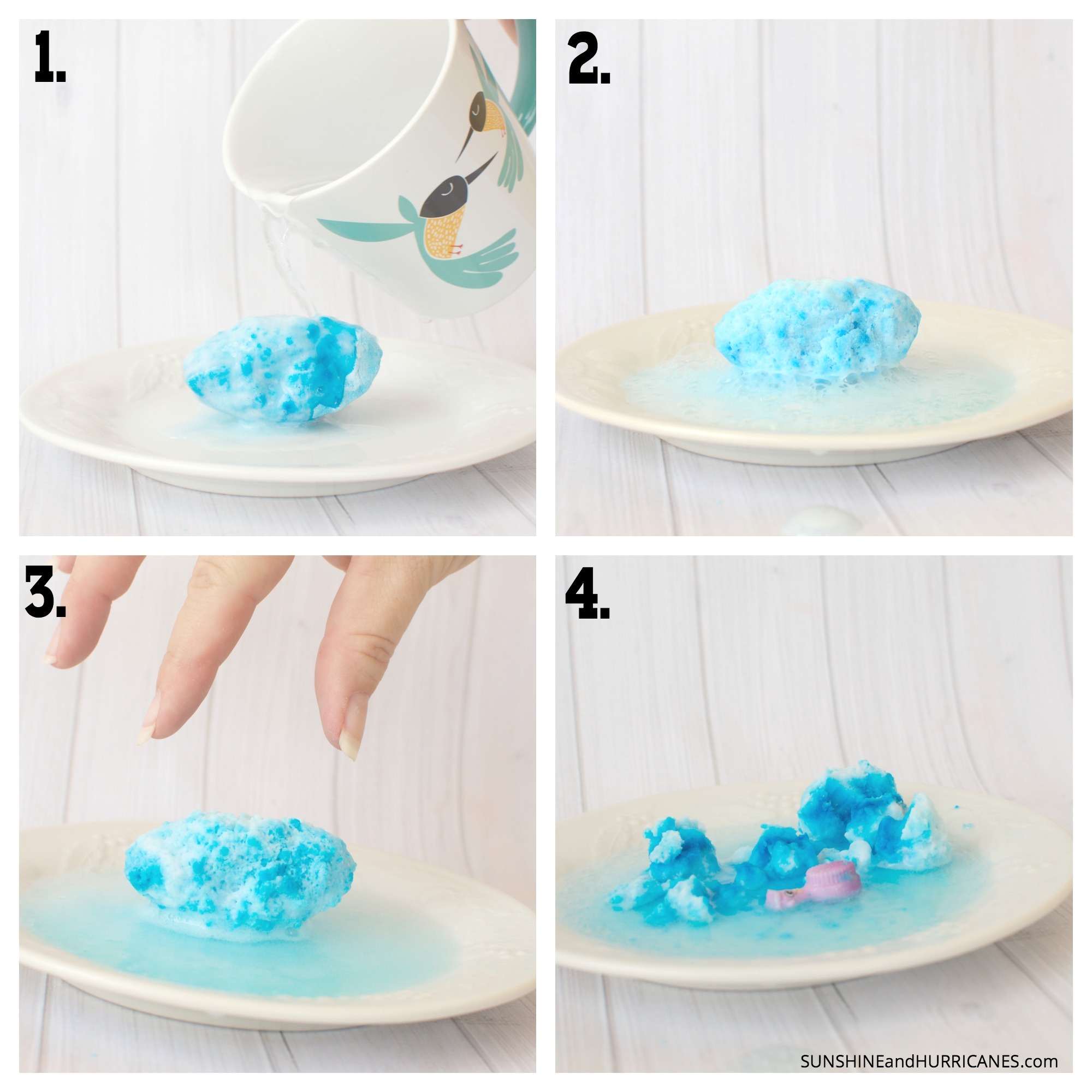 These easy eggs are perfect for so many different occasions. You could easily use them as favors for any themed party by tailoring the toy inside to your party theme, placing them in cellophane bags and tying with ribbon. I love the idea of using them as part of a unit study on dinosaurs and placing a variety of these dinos inside for a classroom science activity. Lego Minifigures are a great fit for this, too, the possibilities are endless!
Your kiddos will love this simple project and ask to do it over and over! These DIY Surprise Eggs are the ultimate combination of FUN and learning!
Want more exciting and educational ideas that'll keep the kids busy? Be sure to check out our Lego Challenge Game with FREE printable playing cards or build an easy No Sew Patchwork Teepee, it's a fabulous new spin on making forts!