This post may contain affiliate links.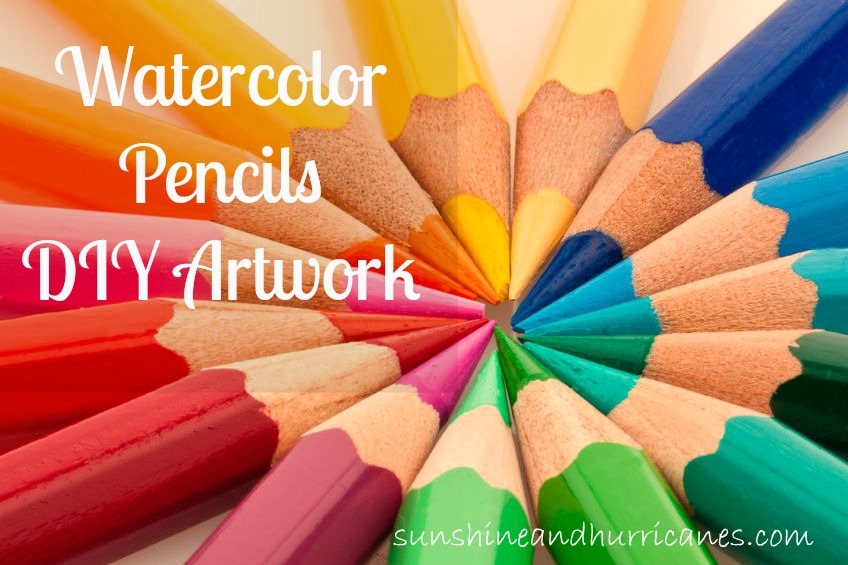 One of our favorite ways to get creative is with watercolors because they're so simple to use and low on the mess factor! We recently started using watercolor pencils
and have had great results using a technique I found via Holly at My Sister's Suitcase. Let's show you how!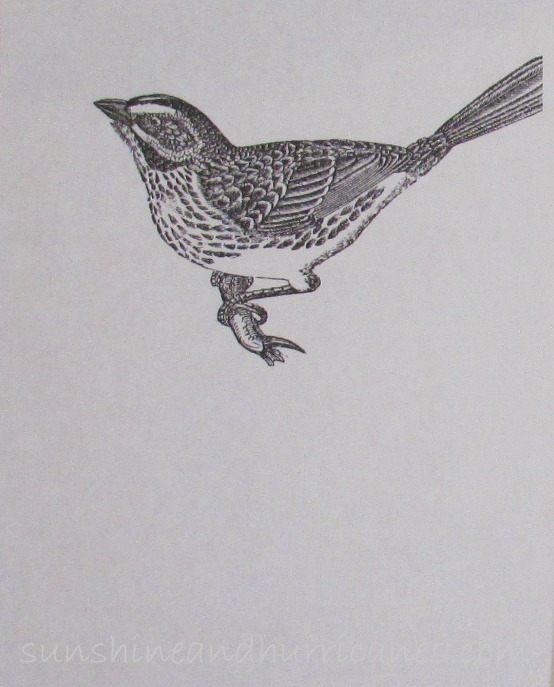 Step 1: Choose a favorite picture from a coloring book or print an image from online. We always find fun ones at this site. You'll want to choose a fairly simple design for your first attempt, especially with younger kiddos.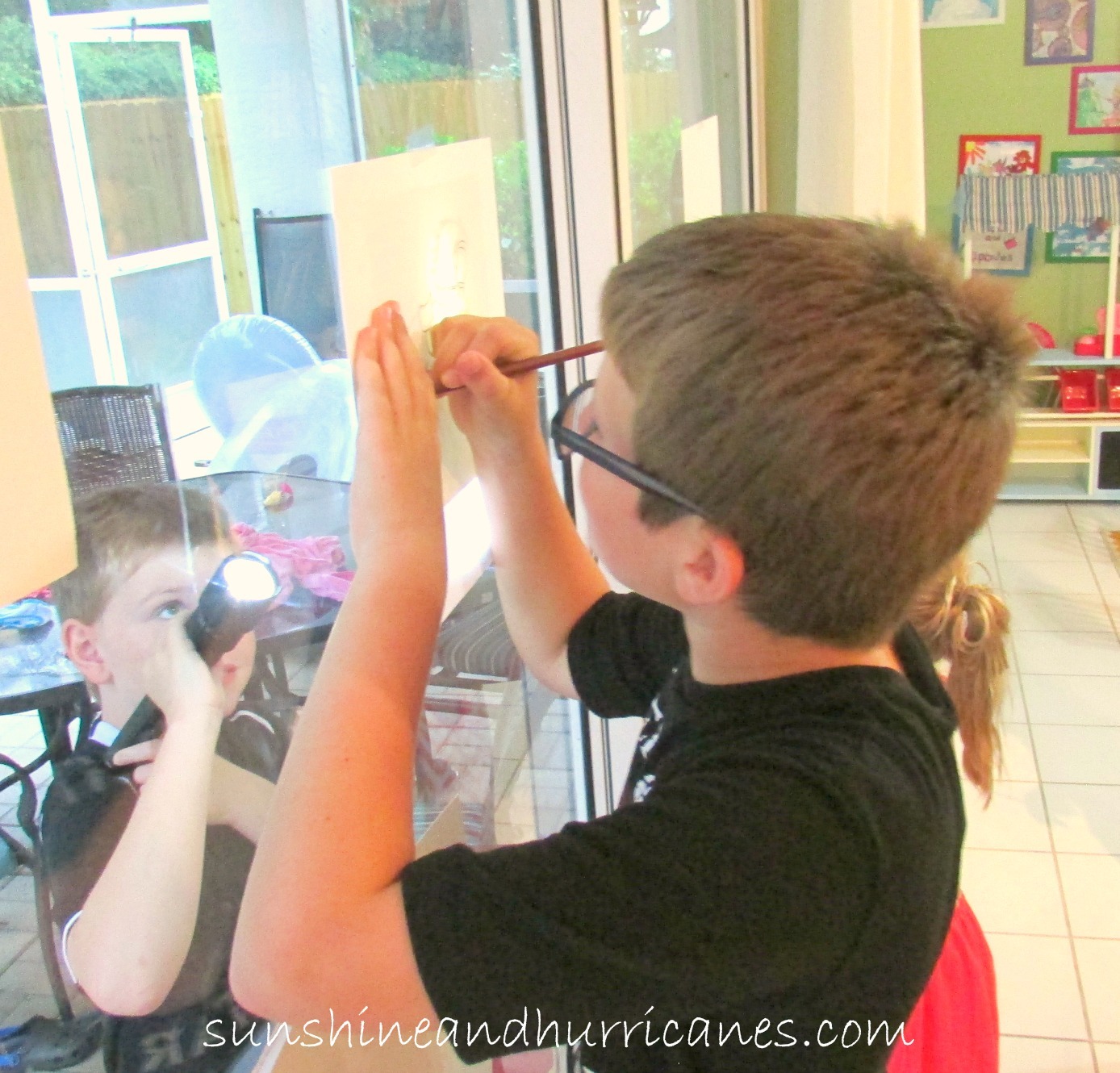 Step 2: Tape the original image on a window or sliding glass door, then tape a piece of watercolor paper over the top. Choose a colored pencil and begin tracing the image, focusing first on the main outline, then filling in any details. It was a rainy, dreary day so we improvised and took turns shining a flashlight on the papers to easily see the outlines.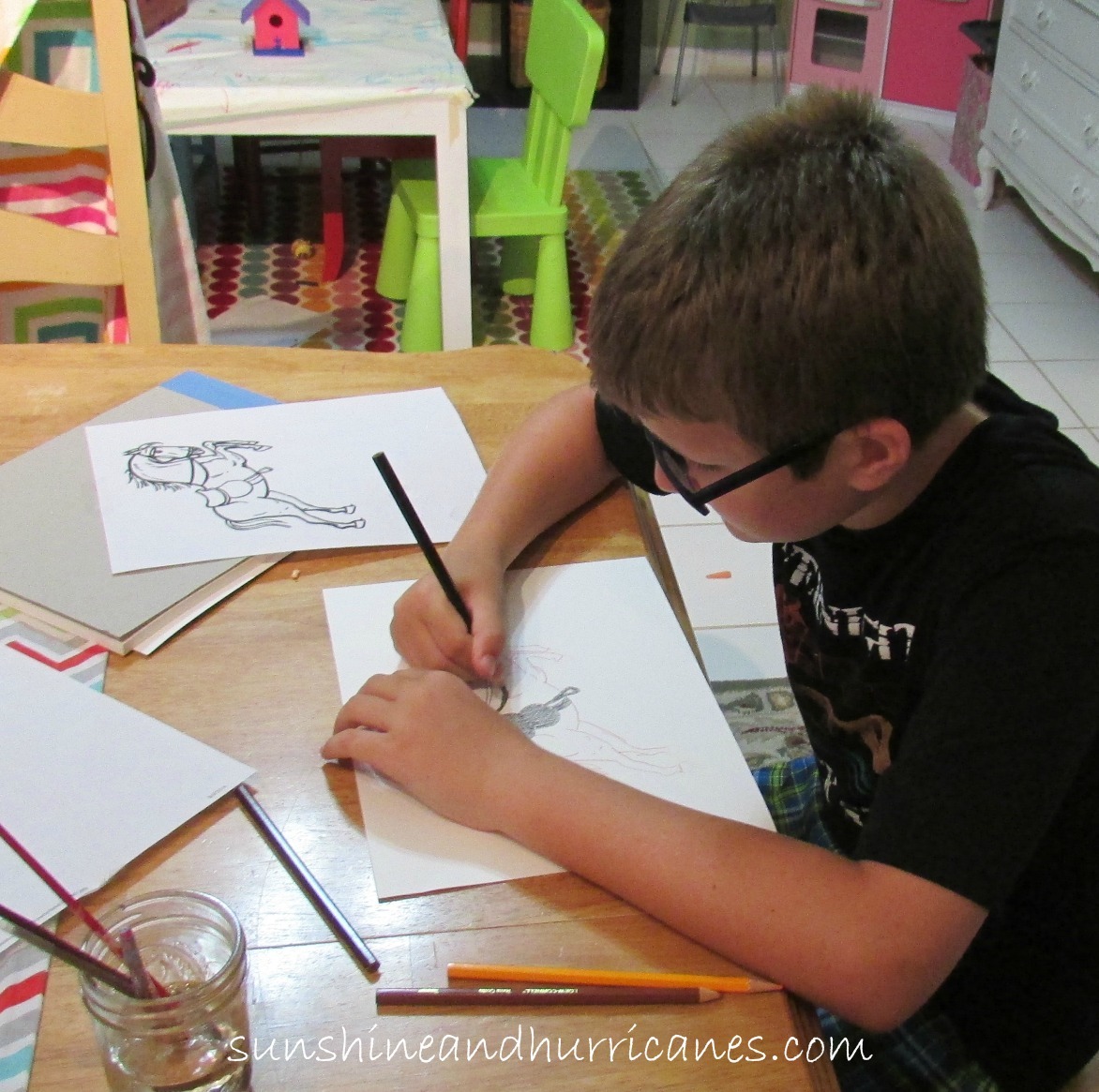 Step 3: Remove the image you traced and take a seat, the fun is just beginning! Color your outline in, encouraging the kids to take their time and use smooth strokes with the pencil.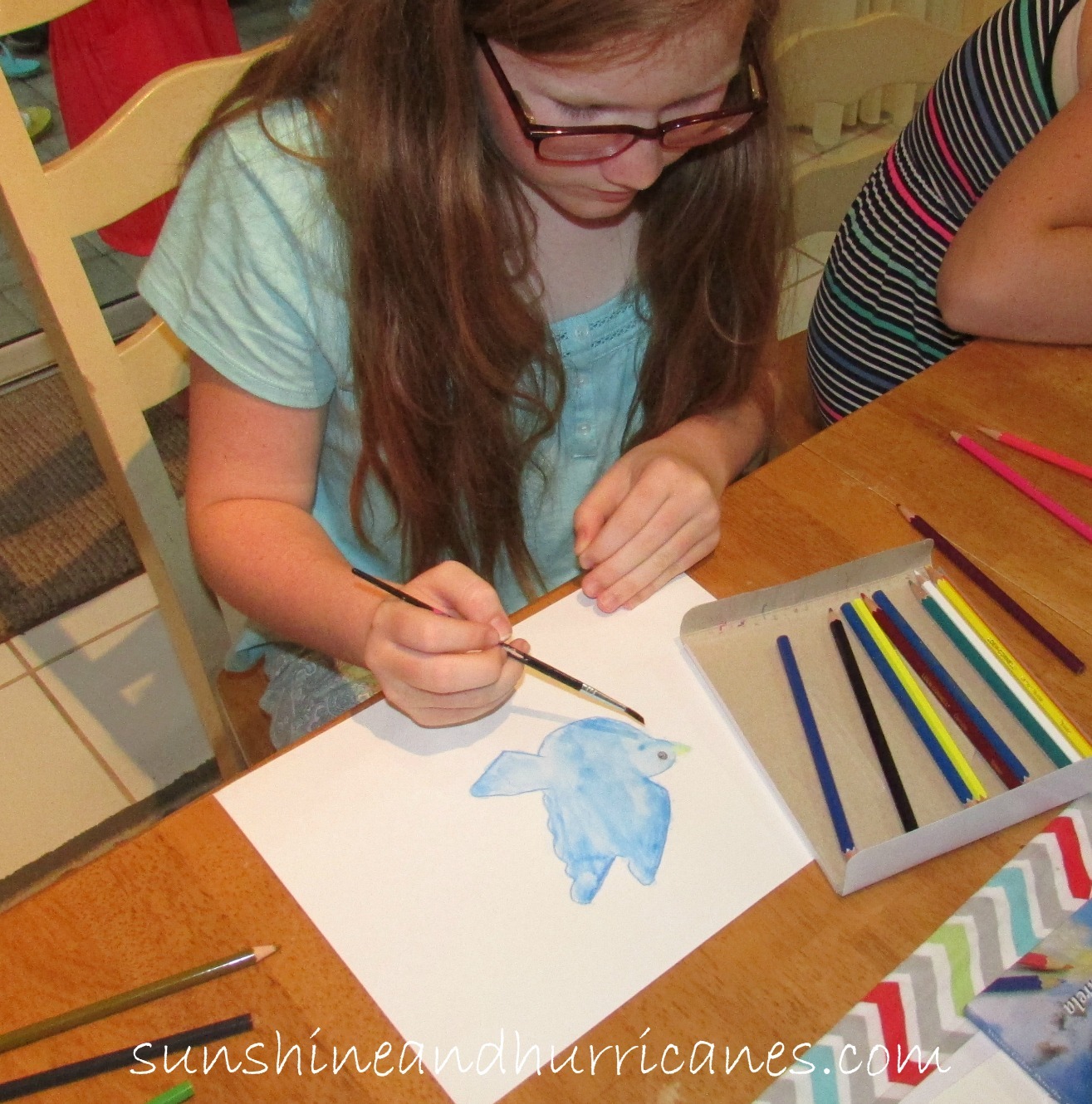 Step 4: After the picture is all colored, take your brush and begin to add water over the pencil lines, smudging and blurring as you go. There really is no right or wrong way to do this, encourage the kids to experiment with more or less water to control the color intensity. We generally start in the middle of the page and work our way out to the edges.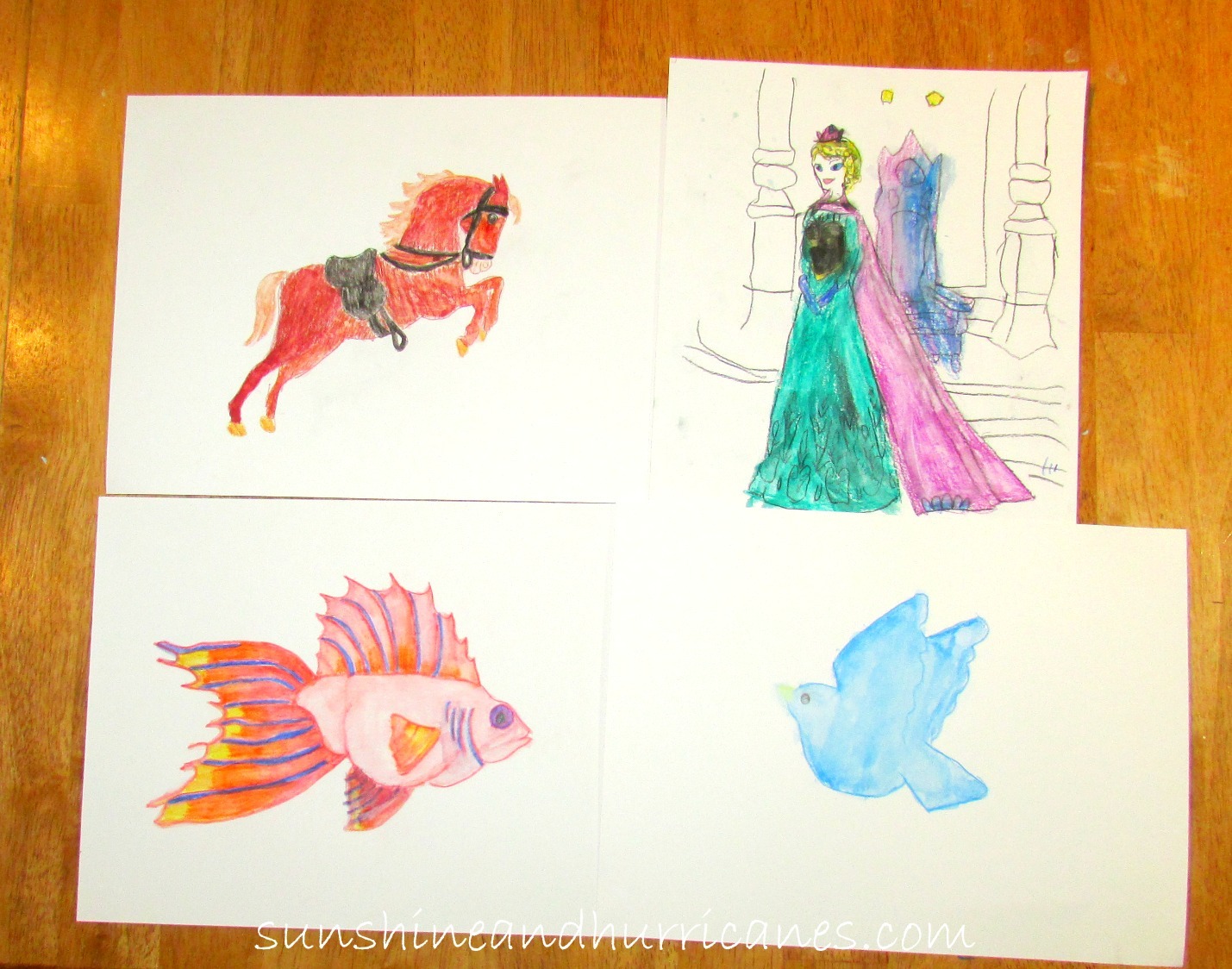 Step 5: Let the picture dry and then display the masterpiece your little artist created!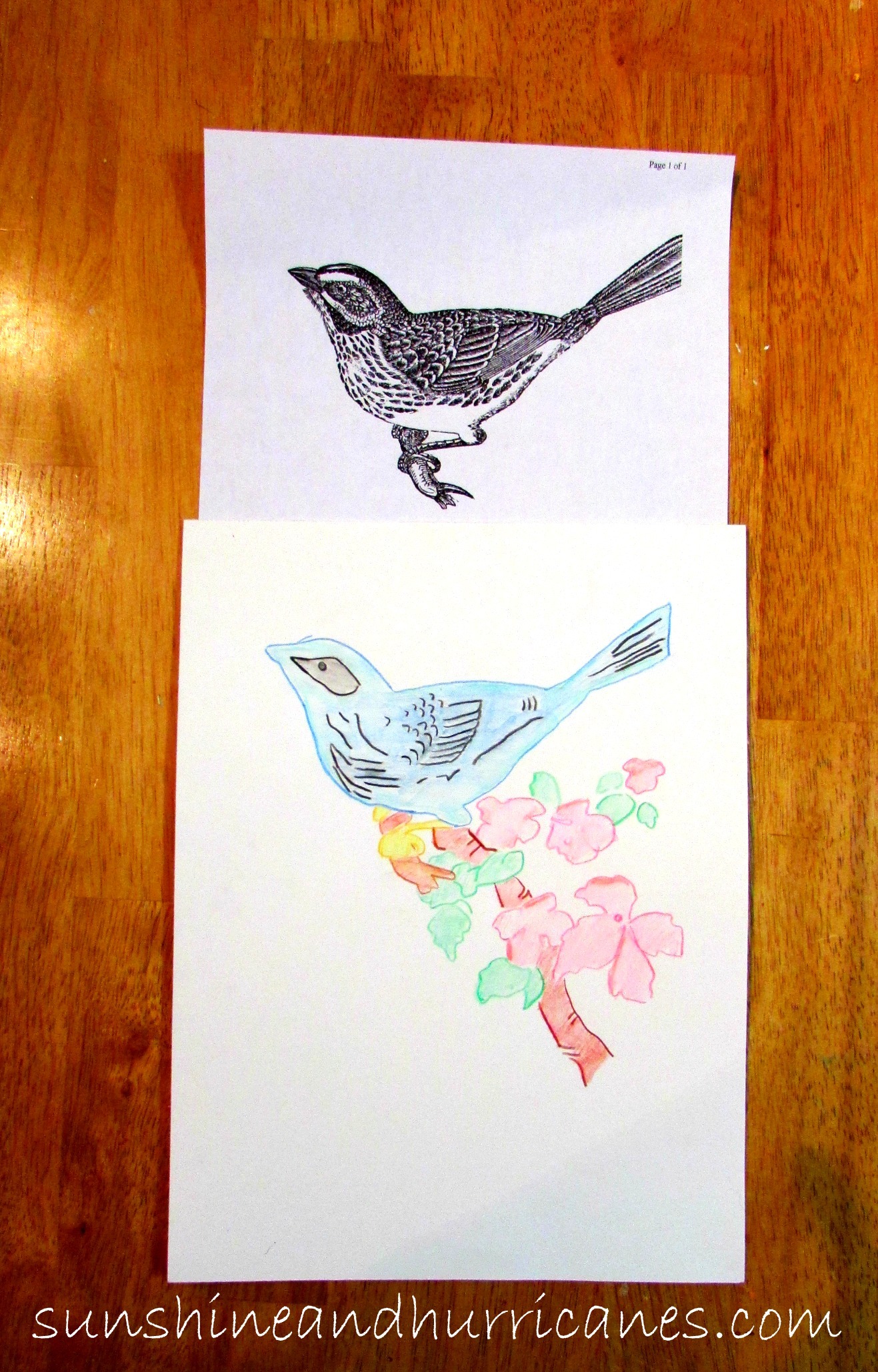 Here's the original image and the one with watercolor pencils.