This post may contain affiliate links.
Not Your Mother's Dick and Jane
Books for Emerging Readers that won't Bore You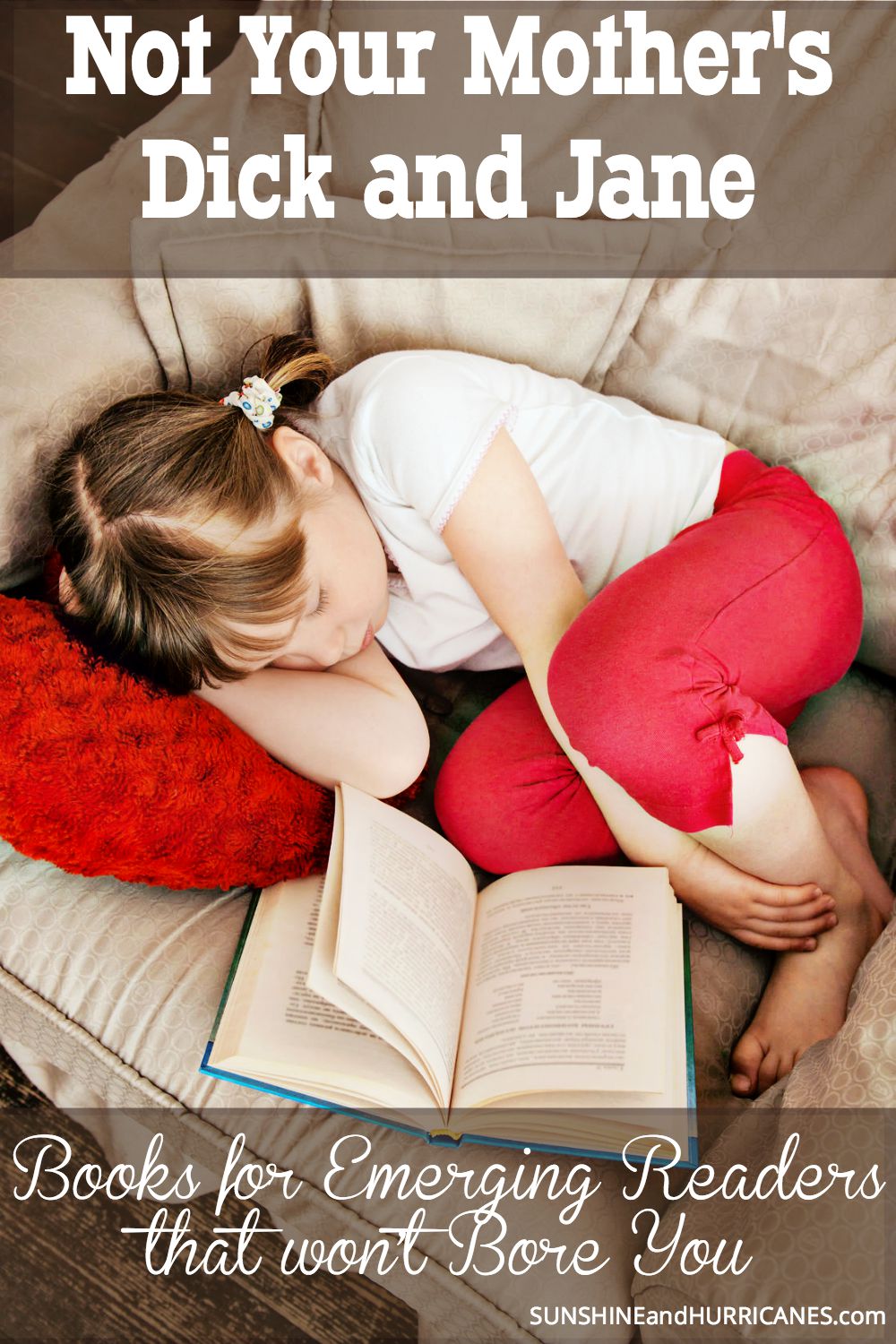 This is a guest post by our friend Rebecca! She blogs at A Book Long Enough, an amazing site full of fantastic book recommendations for adults and kiddos! Rebecca is a self described "former librarian turned laundry wench" with terrific insights and her posts are fun to read! She's sharing great ideas with us today for those emerging readers in your life!
As summer draws to a close, I begin to dance a secret jig in my head at the prospect of reclaiming a teensy bit of precious alone time. Yes, I adore my kiddos, and treasure all that summer brings: Relaxed schedules, no homework, family vacations, and lots of free time are fab, but I'm woman enough to admit the sigh of relief I'll breathe once someone else is in charge of my offspring six hours per day. (God bless the teachers.)
Some of the things I won't miss about summer are sibling infighting and trying to keep everyone entertained, which is no easy feat with three kids of varying ages. One way we've warded off the inevitable I. Am. So. Unbelievably. Bored. that starts up about six days into summer break, and still managed not to break the bank, is by using our local library. As part of the library's summer reading program, we've also attended lots of quality free programming. We built Legos, heard professional storytelling, saw puppets, and even dissected owl scat. The kids also kept track of books they read and completed a bingo-style chart of reading activities, in anticipation of earning prizes at the end of the summer. What a great way to keep the kids' reading skills sharp during the summer break!
Midway through the summer, a blog reader emailed me looking for something to share with her emerging five-year-old reader as a next step after Dr. Seuss. As you all know, Theodore Seuss Geisel is credited with inventing beginning readers (AKA "easy readers") that kids (not to mention parents) actually enjoy. Prior to One Fish, Two Fish and The Cat in the Hat, early readers featured Dick, Jane, and Spot, and read like this:
See Spot.
Oh, Spot.
Funny, funny Spot.
Sometimes Sally showed up to add the excitement.
Jane said, "Oh, look!
See it go.
See it go up."
"Up, up," said Sally.
"Go up, up, up."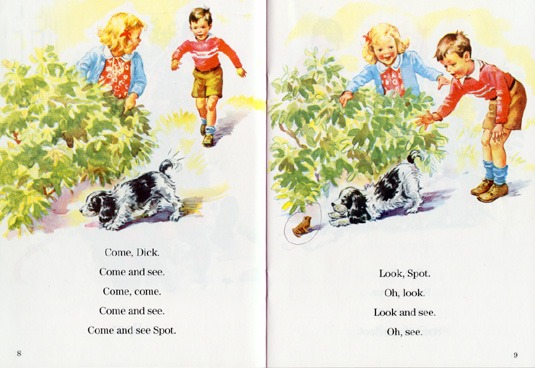 Are you snoring yet? Not only were these murderously boring for kids, but any adult trying to teach a child to read was ready to scratch their own eyeballs out after just ten minutes. Then Dr. Seuss came along in the mid 1960s and made things better, although it took a good decade for his work to be accepted as "educational." But even with Dr. Seuss brightening up the horizon, and writers like Arnold Lobel (Frog and Toad) and Else Minarik (Little Bear) helping out, the majority of easy readers, especially those for very beginning readers, stayed pretty bland for many more years.
Fast-forward several decades and something fantabulous has happened. Staring in the mid-1990s, and especially over the last fifteen years, early readers have become a genre worthy of attention. They're funny, entertaining, exciting, and just as good as regular picture books. They're winning awards of their own. And all while using language that helps kids start to read. My philosophy is that kids learn a lot faster when the process is couched in something enjoyable. Happily, modern easy readers do just that.
If you have a three to seven year old learning to read in your life, there's no need to continue avoiding the formerly boring beginning reader section of your local library or bookstore. And don't worry: As the parent doing the reading until your kid catches on, there are actually more entertaining books than those paperback Barbie and Star Wars tie-ins. (Not that I'm poo-pooing character tie-ins, as ALL reading is GOOD reading, just that maybe you as a parent don't find them to be super-fun in repeated doses.)
So without further prevarication, consider these awesome, exhilarating, different, and funny easy readers for sharing with, gifting, and reading to your emerging reader. And get excited! Learning to read is like opening the door to a whole new Technicolor world for your child, and you get to actually enjoy the storylines in the process! Time to kiss Dick and Jane goodbye.
For Very Emergent Readers (can't read yet, or are just barely starting):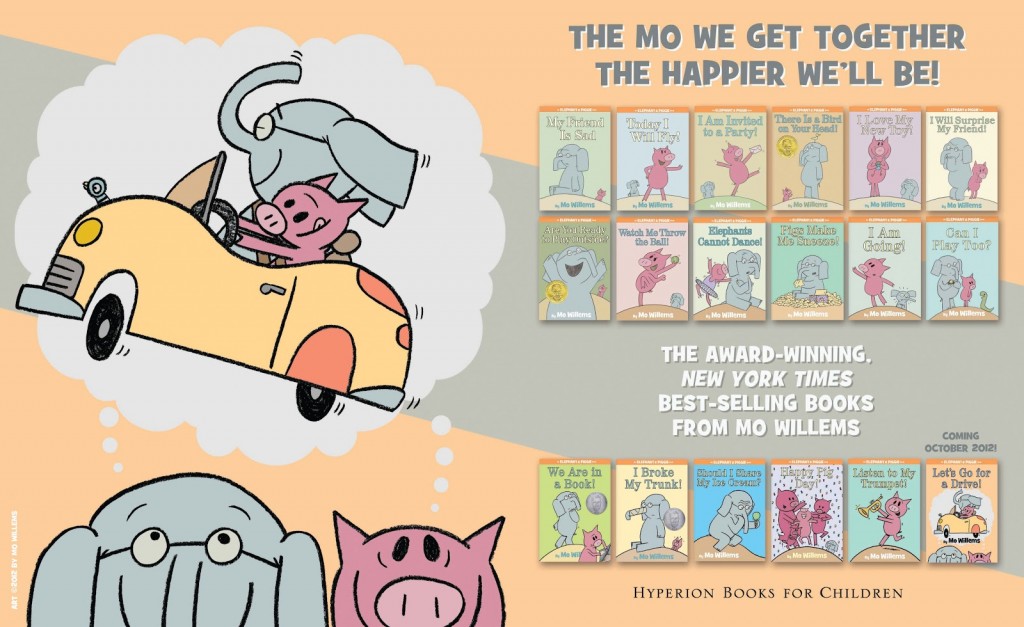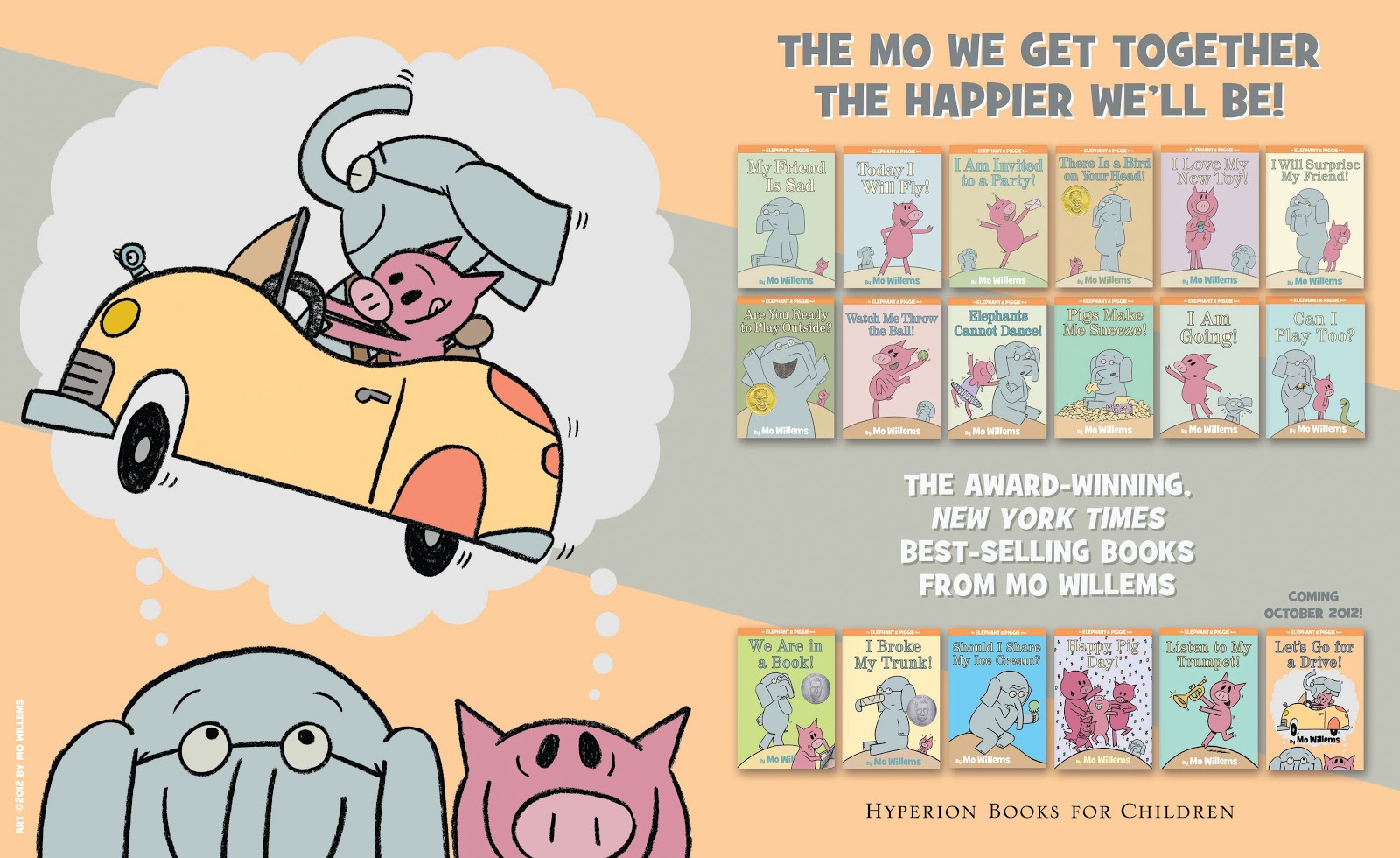 Mo Willem's Elephant and Piggie Series (The BEST thing to happen to beginning readers in many, many years!)
Dunrea's Gossie and Gertie Series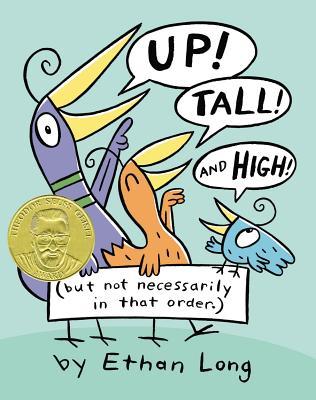 Up, Tall and High! by Ethan Long
The Watermelon Seed
by Greg Pizzoli
Ball
! by Mary Sullivan
Frog and Fly
by Jeff Mack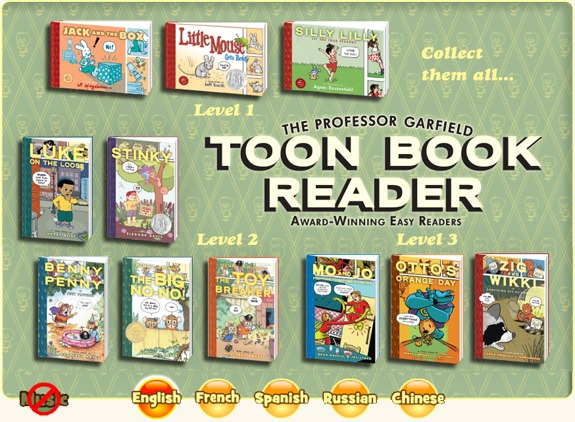 Toon Books
(Publishes awesome graphic early readers):
Silly Lilly
by Agnes Rosenstiehl
Little Mouse Gets Ready
by Jeff Smith
Benjamin Bear in Fuzzy Thinking
(two titles by Phillippe Coudray)
Benny and Penny
by Geoffrey Hayes
For Emergent Readers (who can read some on their own, or for parents who just want to read something fun to any 4-7 year old, with the added benefit of introducing them to easy readers):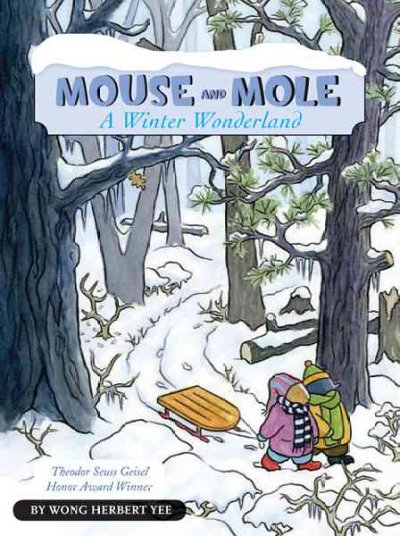 Mouse and Mole Series
by Wong Herbert Lee
Yoko & Friends Series
by Rosemary Wells
Cowgirl Kate and Cocoa Series
by Erica Silverman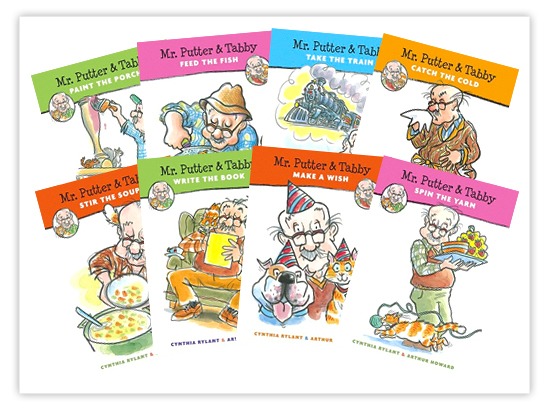 Mr. Putter & Tabby Series
by Cynthia Rylant (My five-year-old son & I adore these!)
Henry and Mudge Series
by Cynthia Rylant
Mercy Watson Series
by Kate DiCamillo
Bink and Gollie Series
by Kate DiCamillo
Ling & Ting Series
by Grace Lin
Penny Series
by Kevin Henkes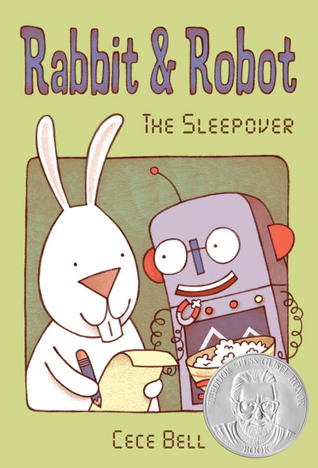 Rabbit and Robot: The Sleepover
by Cece Bell
Tales for Very Picky Eaters
by Josh Schneider
Such a wonderful list! Rebecca also has some other posts you don't want to miss like this one with books about heading back to school and this post, which is where I first knew that she and I were going to connect. Thanks a billion, Rebecca, we love your insights and appreciate you sharing them with us!!!