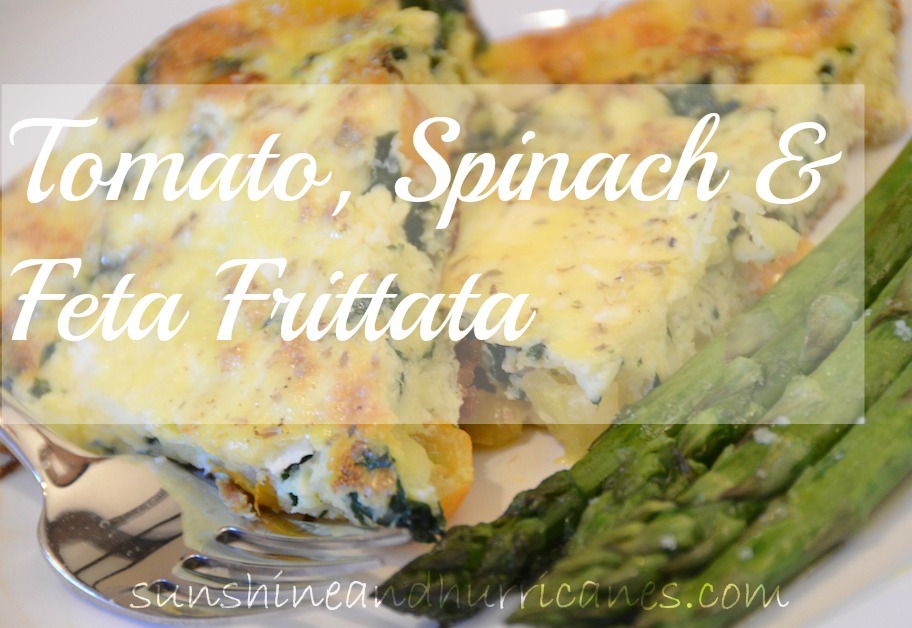 I love eggs, and now that all those crazy ideas that they are somehow unhealthy for us have been debunked, we eat them not only for breakfast, but often for dinner as well. We are lucky that we're actually able to purchase our eggs locally from a a woman who raises them in healthy, clean conditions and eating a proper diet. I love when we get our deliver every two weeks and I open them up to find eggs of all different shades.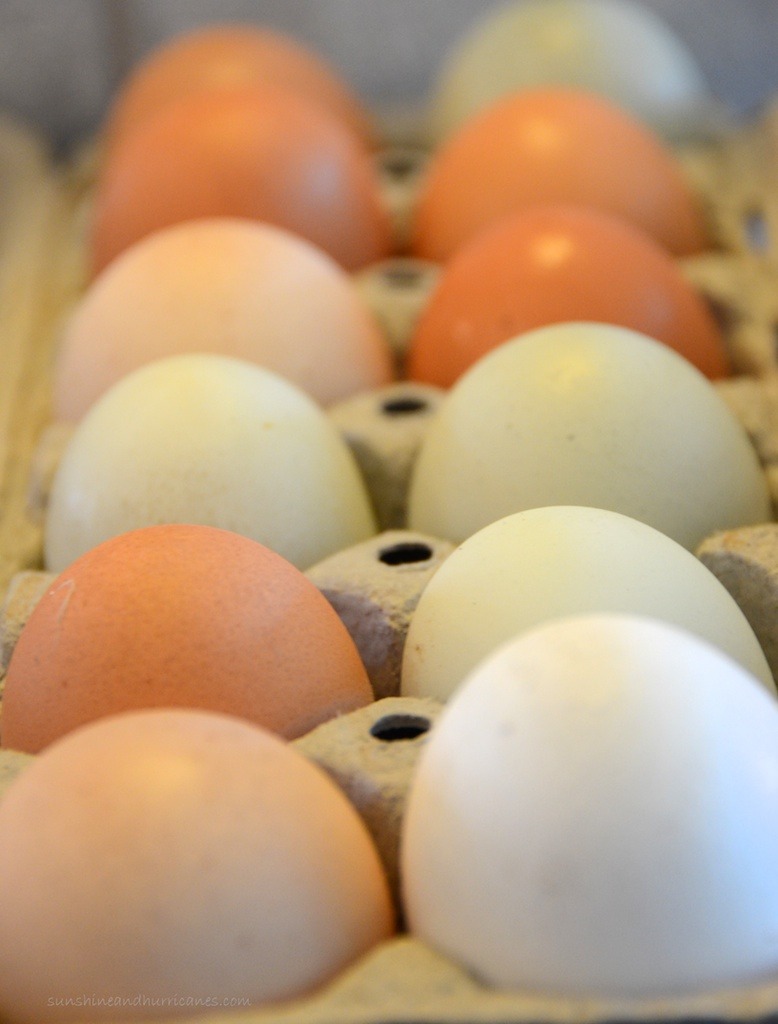 One of my family's favorite dinners during the week are frittatas. This is a great dish, because it's healthy and pretty quick and easy to pull together. It is often one of my trusty fall back meals for those evenings when it feels like everything has somehow gotten off course and I feel completely overwhelmed with the idea of fixing dinner. We always have eggs on hand and I can wing the rest. On this particular evening, I went with a standard combination that everyone loves – tomato, spinach and feta.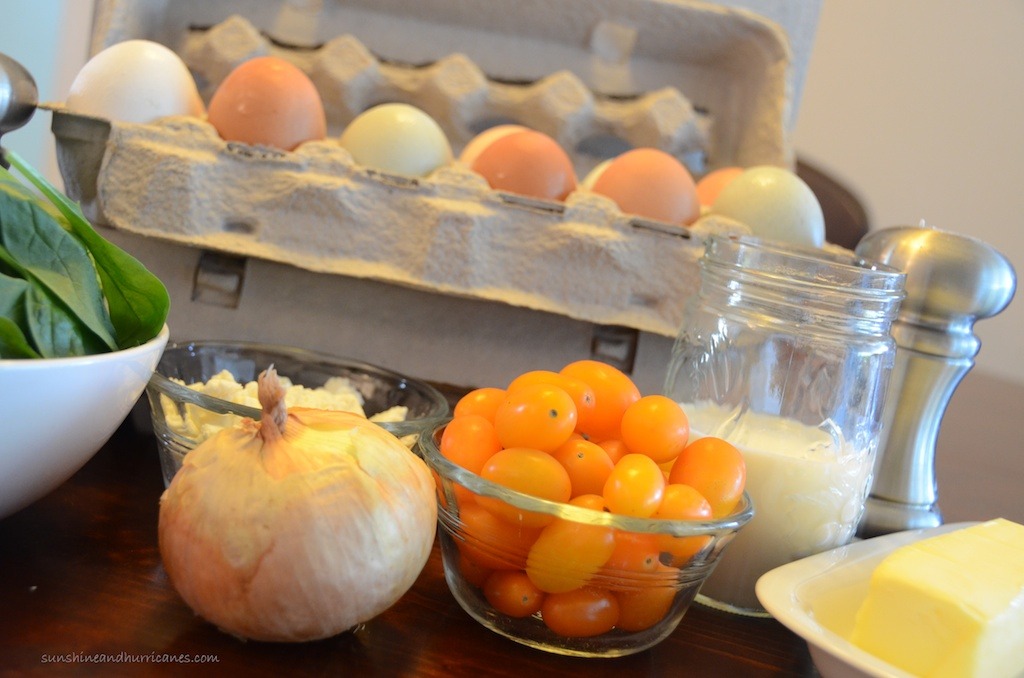 What you will need:
Preheat the Oven to 375 degrees and you'll need either a frittata pan or an oven safe skillet. I have All-Clad Stainless steel pans and they work fine.
8 large eggs
1 1/2 cups spinach
1 small yellow (or white) onion
1 cup grape tomatoes (I used yellow b/c they were pretty and I was able get Florida grown ones at the store)
1/2 cup of feta
1/2 cup of milk
1 Tbsp Butter
1/4 tsp salt (the feta can be pretty salty so you can even go without)
1/2 tsp pepper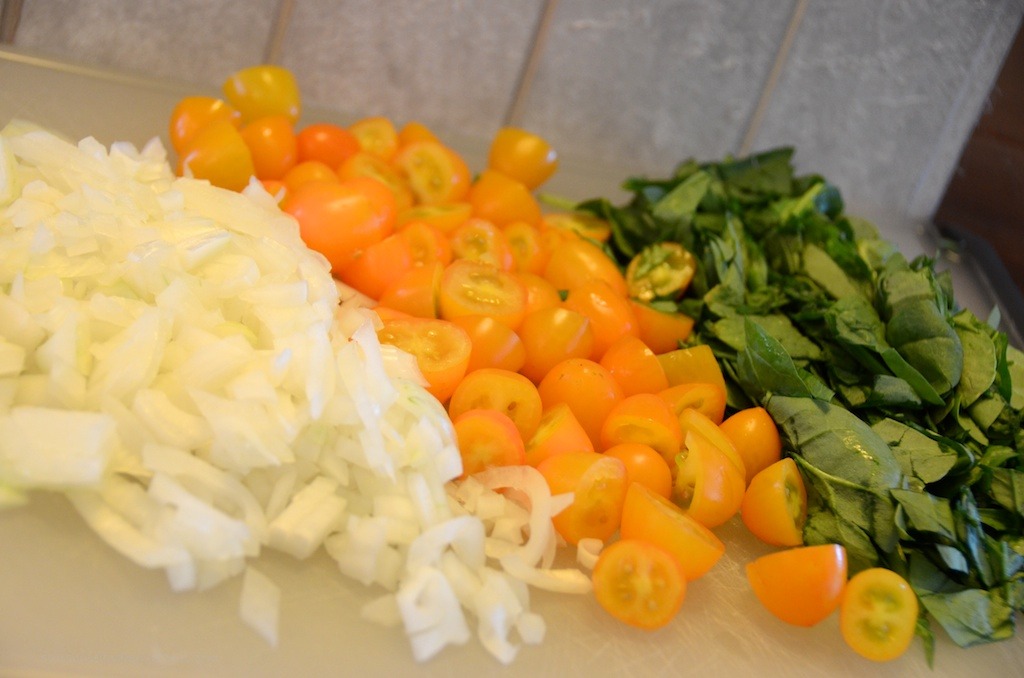 Chop up your onions, tomatoes and spinach. Add the 1 Tbsp butter to your pan and warm it until it melts. Add in the onions and cook for 5-7 minutes until translucent. Add the tomatoes next and cook for 2 minutes and then add the spinach and cook until it wilts, about two minutes max.
If you're good at multi-tasking you can whip up the egg mixture while you're cooking the other items. If not, then make up your egg mixture before you start cooking.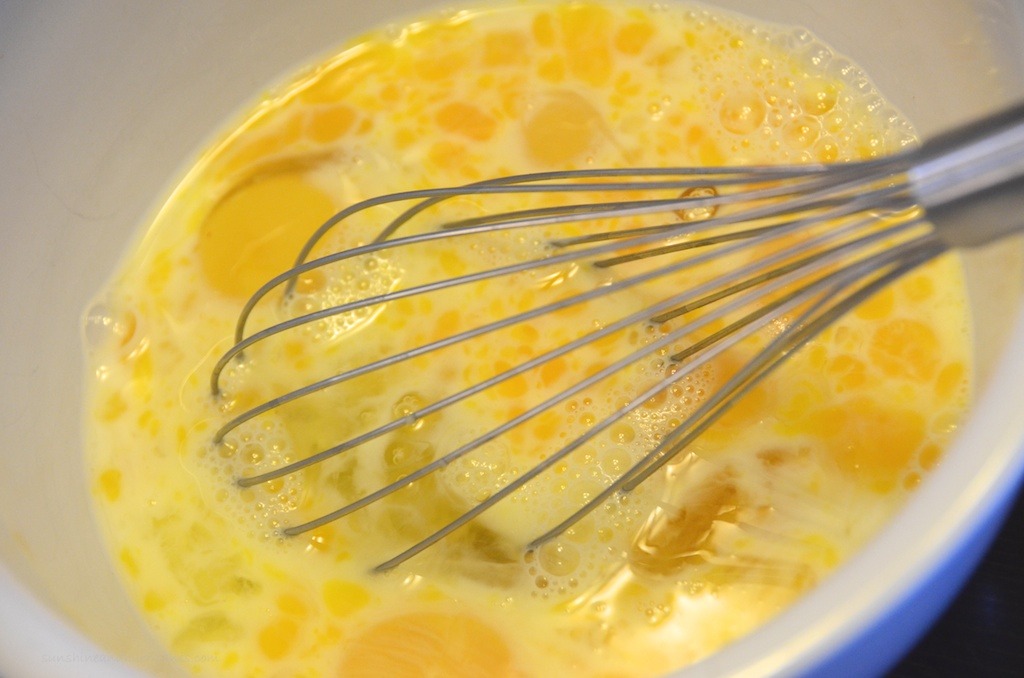 For the egg mixture, combine the 8 eggs, 1/2 cup of milk and salt and pepper. Mix with a whisk until the yolks have all broken. As soon as the onion, tomato and spinach are ready, pour the egg mixture into the pan with them. Stir slightly just to make sure everything is evenly distributed and then sprinkle the feta over the top. Allow to cook on the stove until the egg mixture has set on the bottom and the top is beginning to set (5-7 minutes) At this point, place the pan in the oven and cook until it is fully set and the top has begun to brown (10-12 minutes). If you want the top a little browner, you can always turn the oven to broil right near the end and leave the frittata in there for another minute or two.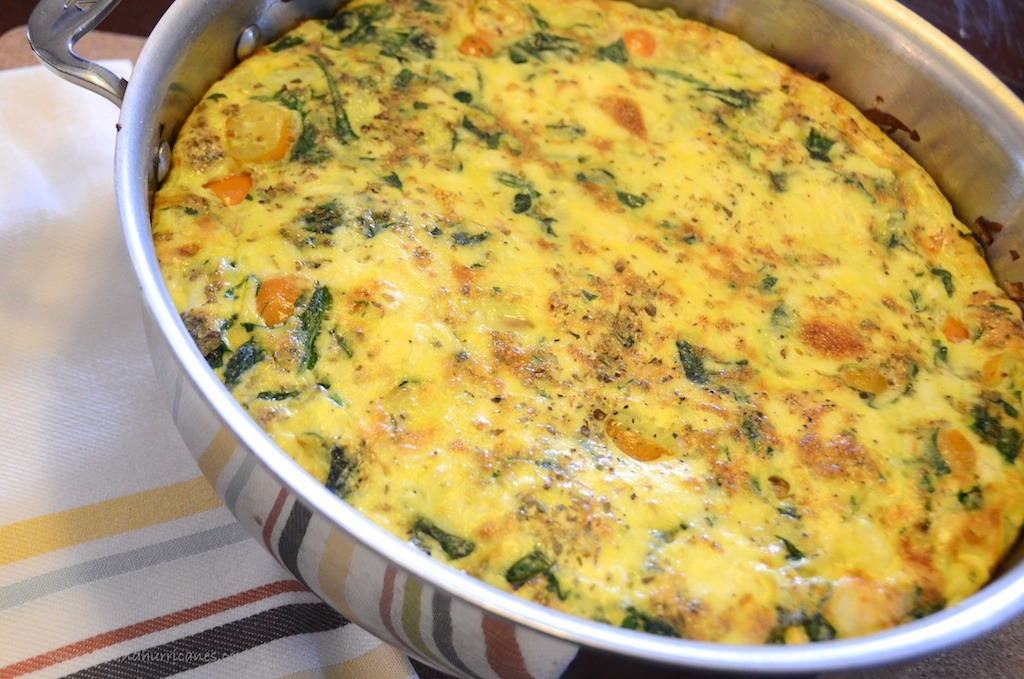 Take the Frittata out of the oven and allow to cool for at least five minutes. Then slice into triangle shaped pieces and serve. I really like Asparagus as a side with a frittata (If I haven't put any in the frittata itself). It's just a nice flavor combination. If you're not a fan, some sliced fresh fruit is always nice as well.