I think many of you would agree that teaching children empathy is so important in today's world. They have the power to make a difference when they get older if we help them learn crucial lessons about kindness and compassion.
In our efforts to raise kind, considerate children, sharing children's books that model empathy can be a wonderful way to do that. Being intentional about character training and helping kids to deal with their own emotions is the first step to teaching children empathy. Unfortunately, finding great picture books to help us impart a message of these types of values can be a challenge. Luckily, I've done the searching for you and have some great suggestions.

It's no secret that I love a good story. Everything from picture books to classic novels are piled around my house and I've imparted my love of books to all my kiddos. For me, sharing a well written story and discussing the lessons within the book has been an excellent way to spark conversation and learning with my kids.
This collection of books for teaching children empathy are perfect for those in preschool through about second grade, mainly because they're picture books. However, my 5th grader will still pay attention when I'm reading to my 5 year old and I'm sure he's absorbing these lessons as well.
The BEST Books For Teaching Children Empathy
A Sick Day For Amos McGee – Sweet story about Amos McGee, a friendly elephant who spends his day serving others, until one day he falls ill and his friends spend time repaying his kindness.
Amazing Grace – Meet spunky and smart Grace, a girl determined to chase her dreams despite stereotypes. One of the finest series for preschool & early elementary students.
A Chair For My Mother – A definite favorite from my teaching days, after experiencing a fire in their home, a single mom and her daughter save spare coins to buy a comfy place to sit together after mom's long days as a waitress.
Enemy Pie – Fun tale featuring a dad that helps his son realize the formula to turn an enemy into a friend. Big points for the strong parenting role model as DAD with this one!


First Grade Dropout – Read as the narrator, a first grade boy, realizes that everyone has embarrassing moments and living through them is a rite of passage we all experience, time and again.
How Full Is Your Bucket? – Used in many elementary schools around the world, this kid's version of the adult bestseller lets kids in on the secret that helping others feel good is the key to feeling good about ourselves.
How To Heal A Broken Wing – Lovely tale of hope and the value of looking for opportunities to intentionally share kindness with any creature.
The Invisible Boy – Beautiful story that models the power of teaching our kids to be includers and how even small acts of friendship matter.


Last Stop On Market Street – Charming story of a boy and his grandmother as she explains that while they may lack certain material things, they're still blessed in many others.
The Rhino Who Swallowed A Storm– A book within a book, this tale gives us the message that even though bad things happen all around us, there is goodness & kindness in even greater measure.
Say Something– Empowering message explaining why just standing silently by while bullying is happening is not enough. Encourages a proactive, productive response to help children respond to situations, excellent to spark conversations between adults and kids.
Tight Times – A young boy desperately wants a dog, but due to tight finances the family cannot have one. Sensitive portrayal of a loving family striving to live through a difficult time.
Looking for books to help older kids learn about empathy? We've got a fabulous round up of chapter books and novels for later elementary readers and teens here:
Be sure to check out our article about 5 Ways To Teach Empathy To Kids for even more practical ideas and suggestions.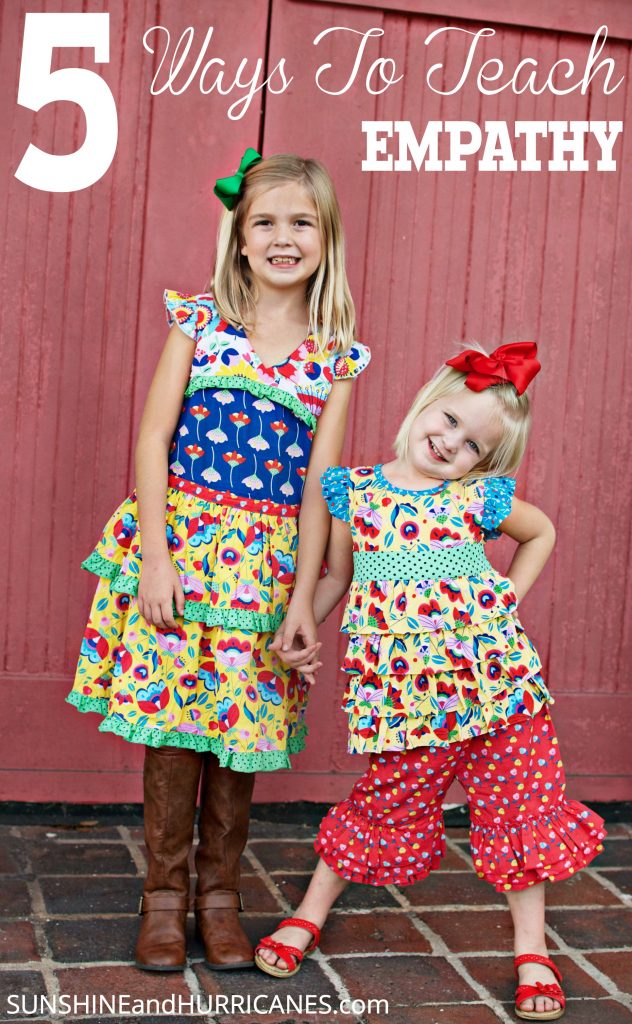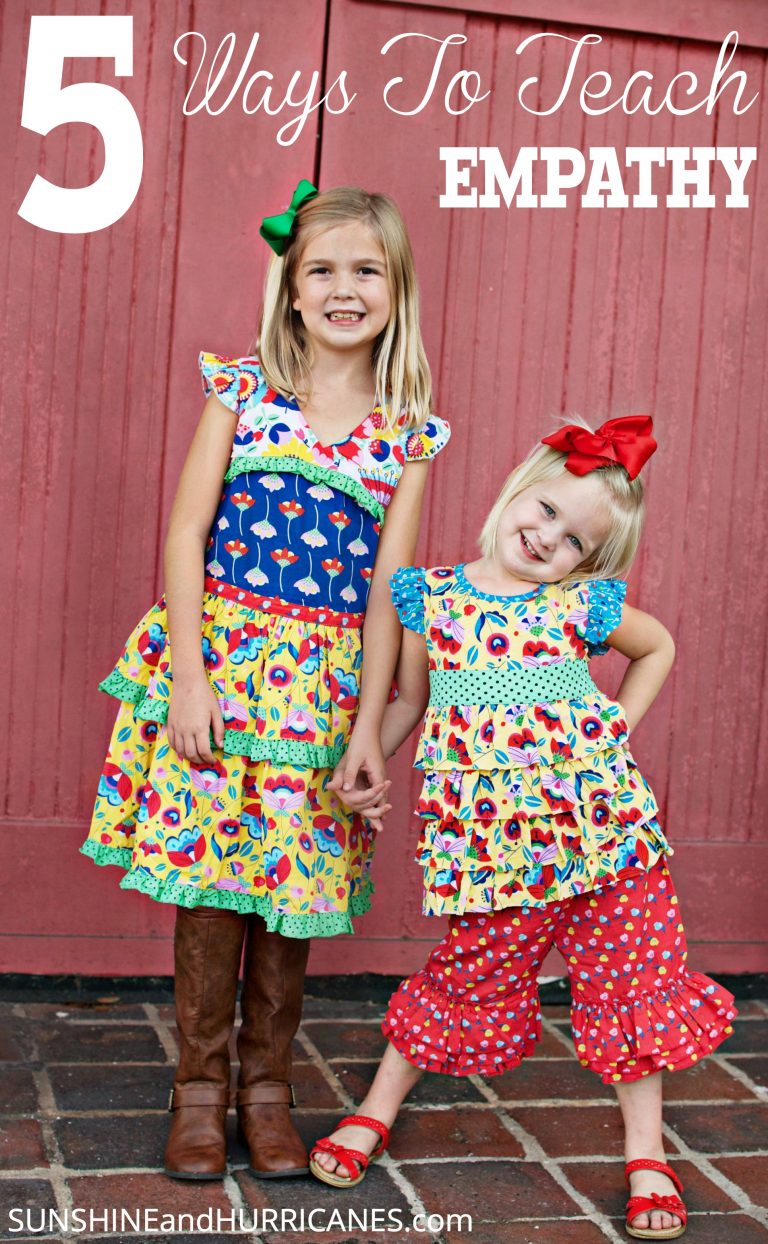 What other ideas have you used when teaching children empathy?