Do you worry about your kids in later elementary school, middle school and high school and the character examples they are exposed to at school and in the media? We want to raise kind kids who are compassionate and thoughtful, but teaching empathy lessons to our older kids can be HARD.
When our children are younger and we are the primary influence in their lives, we have more opportunities to emphasize the lessons we want them to learn. They are more willing to engage in meaningful conversations with us where we can reinforce the character lessons and values that are important.
As they grow and reach the later elementary years and middle school it becomes harder to find those moments. We have to be intentional and selective in the ways we build our relationships with them and also make sure that we really talk with them, rather than lecture them.
Books can be a way to bridge this new territory with our kids. There are some excellent books that I've found or that my kids have told me about that will capture the attention of your older kids and get them thinking about the kind of person they want to be as well as how they want to treat others.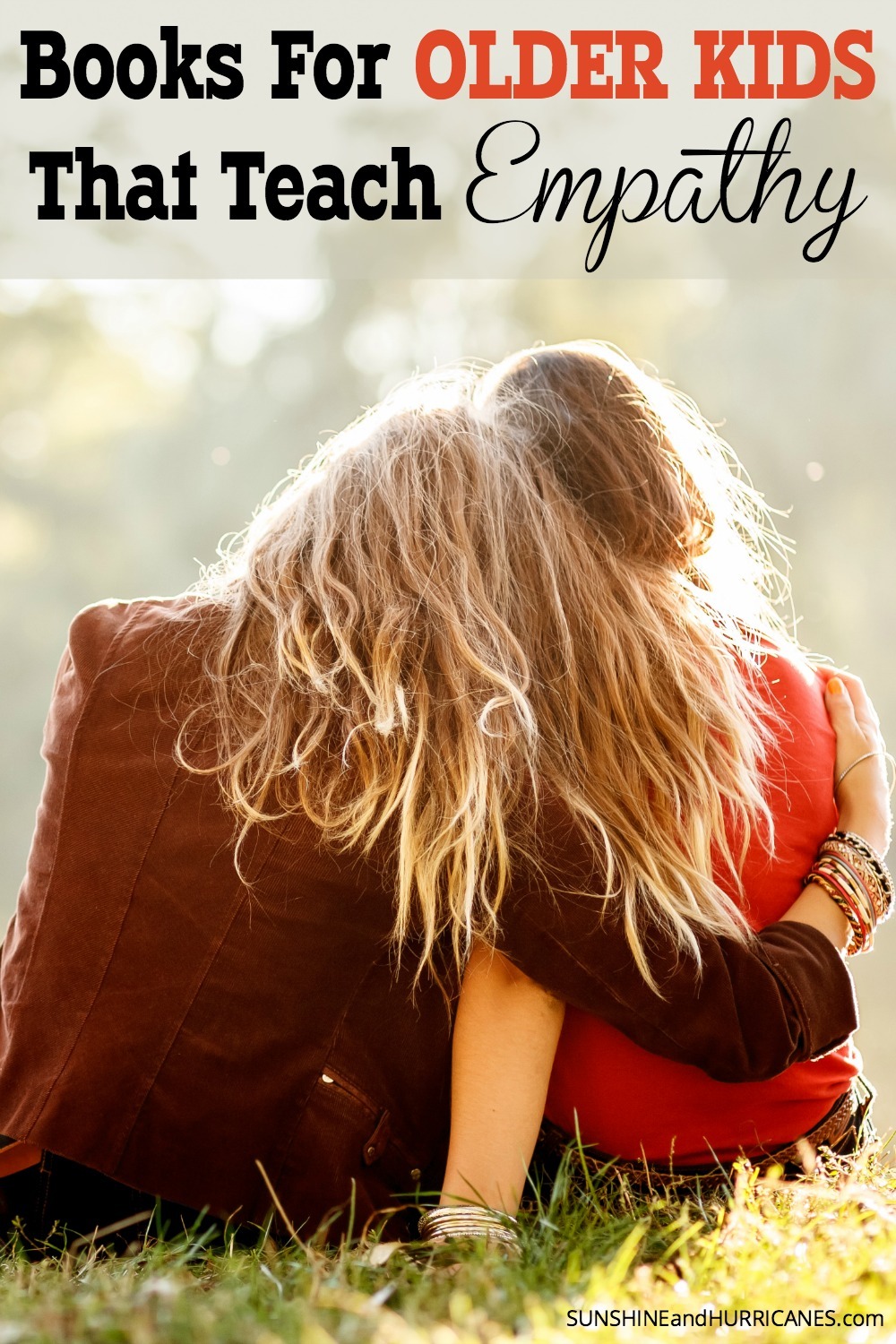 These books for teaching empathy to older kids are suitable for 3rd grade and up. They've all got uplifting messages and strong writing, so even adults may enjoy them and shouldn't write them off just because they're aimed at children.
Chapter Books for Teaching Empathy
Because of Mr. Terupt – Seven different student narrators each share their stories, as 5th graders, and how a special teacher interacts with each of them and changes their lives.
Hana's Suitcase – Compelling story based on the quest a group of students embark on to discover the true story of Holocaust victim Hana Brady. My son's class read this in 3rd grade and it was a remarkable experience for the kids and gave a great perspective on the Holocaust.
The Hundred Dresses – Gripping tale of a young girl who wears the same dress everyday and is ridiculed by classmates. Eventually, the girl leaves the school and is never seen again. Be sure to read the author's notes with your child, the author was a student with the main character and always regretted not standing up to the mocking of the girl who wore the same dress each day.
Junonia – Our main character, Alice, learns to deal with anger and jealousy, all while celebrating her birthday while on a family vacation. Great look inside the mind of a 10 year old girl and her feelings.


Just My Luck – Beautiful story of a down on his luck 4th grader who uses his kind, caring heart to overcome challenges at school and home.
Mockingbird – This book does deal with a school shooting and death, all through the view of our narrator who has Asperger's. Trying to reconcile life, after a devastating crisis, is challenging for Caitlyn and her struggles to understand the world are relatable to middle schoolers.
Out Of My Mind – The main character, Melody, has cerebal palsy,cannot walk or talk, but she has a photographic memory. Her struggle to be valued and noticed by her classmates is chronicled in a beautiful way.
Rain Reign – As a high functioning autistic girl, Rose narrates this story and gives readers a glimpse into her world. Great perspective shifter for those who see the world in black and white and value rules over relationships.
Ramona The Pest – Classic tale of a favorite character from my childhood, Ramona Quimby. Funny and relatable, kids relate to Ramona's enthusiasm that often gets out of hand, causing trouble where she means none.


Saving Lilly – 6th graders become animal activists, determined to make a difference in the life of Lilly, an elderly circus elephant. I like that time is taken to explain two points of view on a hot button issue kids are passionate about.
Wonder – International best seller and the book that began The Kindness Movement, this is a definite must read. The journey to realize the importance of being in a courageous friendship is a story that'll stay with you forever.


Don't miss our collection of Childrens Books That Teach Empathy and 5 Ways To Teach Empathy To Kids.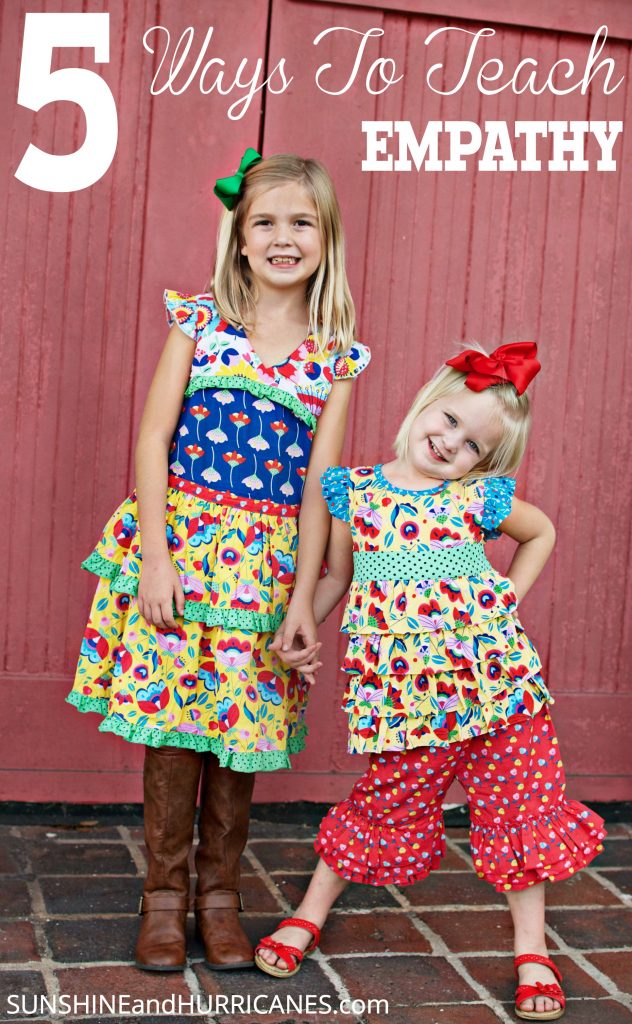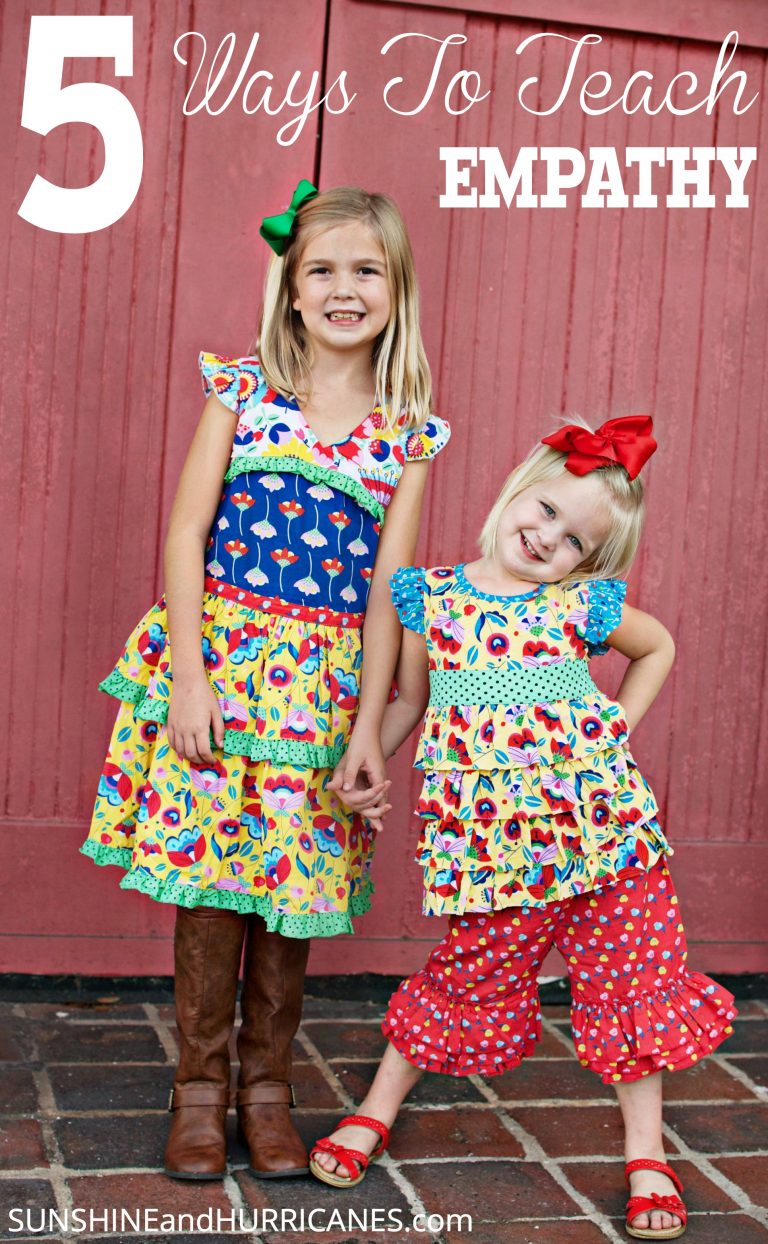 What have you found works when it comes to teaching empathy to older children?