I thought about calling this post the perfect pantry, it had such a nice ring to it, but nothing in parenting or life is ever perfect. So, what if instead we said this is the practical approach for how to organize a pantry? That somehow seems somehow more attainable.
I've written in the past about meal planning, where you put together a week or more of meals in advance and shop accordingly. However, for some people this just doesn't work. Perhaps you prefer to be more spontaneous and you're driven by what you feel like eating each day or you're just not a "planner" (I'm married to one of those).
That's okay. There is still an approach when it comes to preparing meals that can make deciding what's for dinner both less stressful and more affordable. Keeping a well-stocked and at least somewhat organized pantry (cupboards and general kitchen storage are sort of included here) is the key.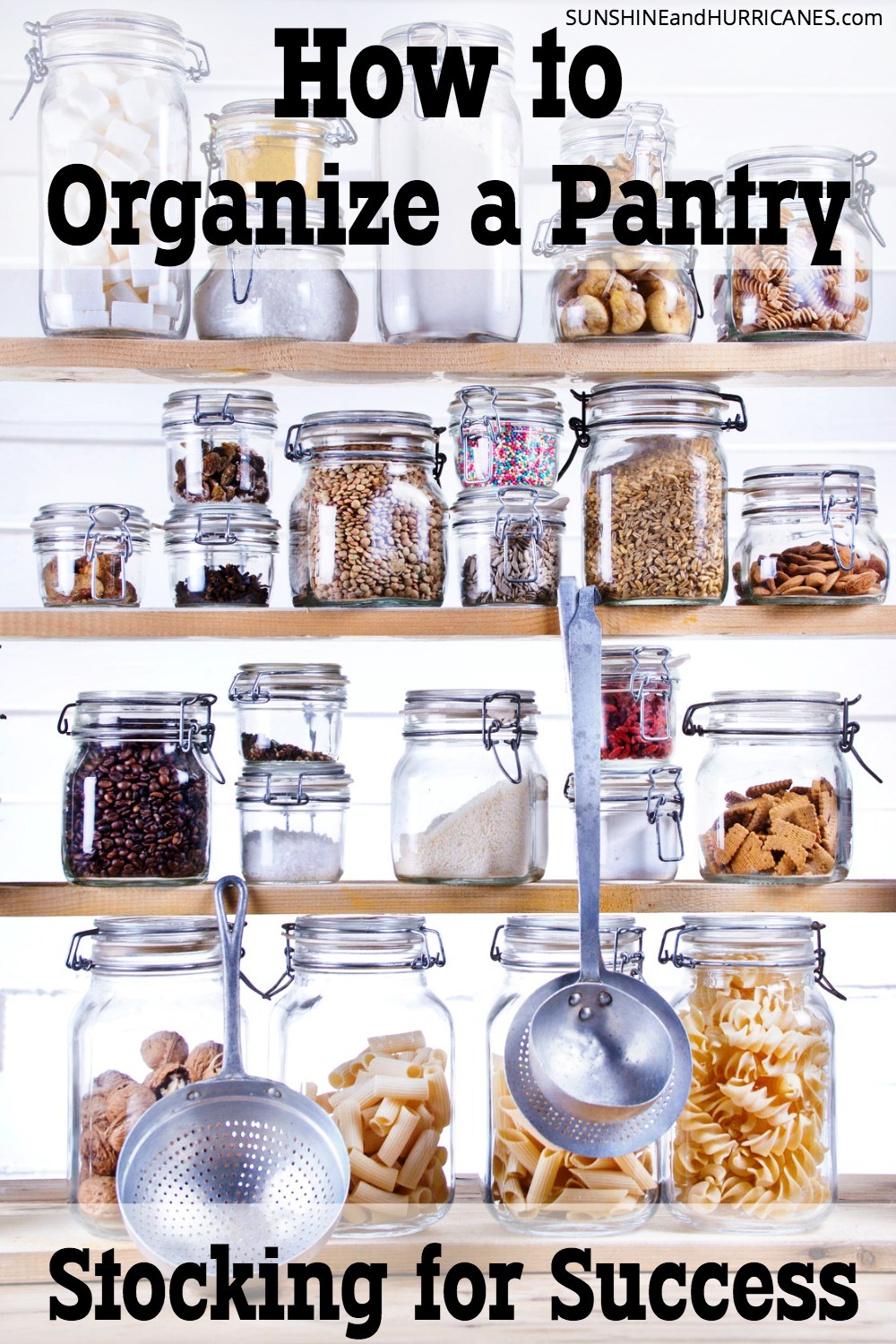 You may be asking, what does it actually look like to organize a pantry and and how do I go about accomplishing such a feat? It's less complicated than it sounds. However, I think first it is important to address what a stocked pantry is NOT :
– It is not stockpiling. Unless you are one of the people featured on that Doomsday Prepper show, you do not need to have a year's worth of food stored in your house. We're not planning for a war, just dinner.
– It is not buying 20 boxes of cereal and enough Hamburger Helper to feed an army simply because with coupons you could get it all for a penny. Buy only what your family will eat and what can be used before the expiration date.
The 1,2,3 for How to Organize a Pantry for Mealtime Success
1. Stocking the Pantry
The following is a list of the items that should always be in your pantry (or somewhere in your kitchen) to make putting together meals on the fly easy and budget friendly. It will also help avoid those last minute meals out, which can be both unhealthy and expensive.
You can also download our printable checklist: How to Organize a Pantry Checklist
Oils, Sauces and Other Liquids
o Olive Oil
o Canola Oil
o Balsamic Vinegar (Red Wine Vinegar is also another good one)
o Chicken and Beef Stock
o Jarred Pasta Sauce
o Soy Sauce
o Cooking Wine
o Worcestershire Sauce
o Ketchup and Mustard
Dried Spices (Most Commonly Used)
o Salt & Pepper
o Basil
o Cilantro
o Oregano
o Rosemary
o Thyme
o Cumin
o Chili Powder
o Bay Leaves (for soups)
o Garlic and Onion Powder
o Cinnamon
o Nutmeg
Dry Goods
o Rice (Brown, White, and/or Jasmine are most common)
o Couscous
o Quinoa
o Barley
o Pasta (Whole Wheat or Regular). Spagetti and Penne at least 3 boxes of each)
o Bread Crumbs (I prefer Panko)
o Nuts (Almonds and Walnuts )
Canned or Boxed
(keep at least two of each of the following on hand)
o Beans (Dry or Canned) – Black, Cannellini, Lentil and Kidney
o Tomatoes – Diced, Whole Peeled, Paste
o Tuna/Chicken
o Ro-Tel
o Soup
o Cereal
Baking Goods
o Flour (whole wheat and/or regular)
o Sugar
o Baking Powder & Baking Soda
o Vanilla
o Corn Starch
o Corn Meal
o Quick Cooking Oats
Misc.
(not necessarily for your pantry, but good to have around)
o Greek Yogurt
o Butter
o Salad Dressing
o Garlic
o Onions
o Eggs
2. Take inventory and organize
This does not have to be a big, time-consuming project. Just use our handy printable checklist and do a quick sweep of your cupboards/pantry/fridge. (Click the image to download)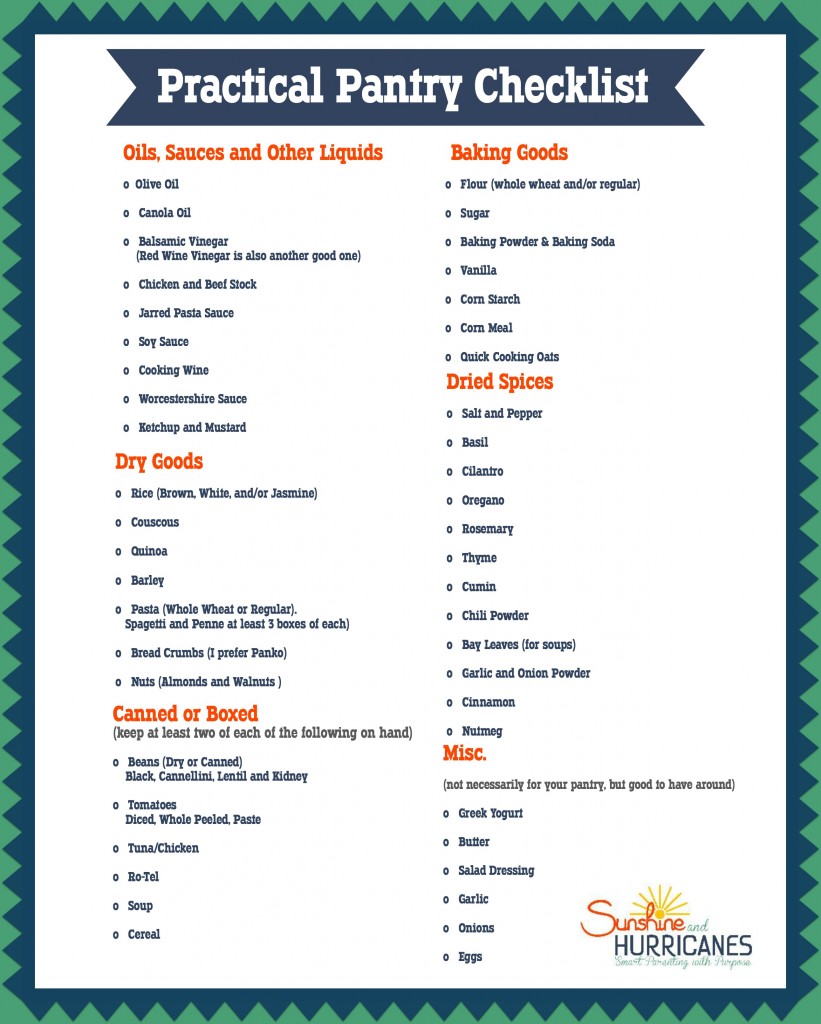 As you find items listed, check them off. Be sure while you're there to look at dates and pitch stuff that is going bad. If you want to be an over-achiever about this then feel free to move like items together into one spot. There, that's it, was it so bad?
Now you know what you're missing and you're ready to strategize filling in the gaps.
3. Shop, but preferably not all at once
Different families have different tastes, and whether you have regular recipes you use for your family or you begin to find some (see #4), you may not actually need every single product listed above. Additionally, a large number of these items go on sale with some regularity and you can commonly find coupons for them in the paper or online. Just keep the list handy with your weekly grocery list and as items go on sale (especially when there are also coupons in the marketplace), then stock up and cross them off the list. Overall, this should just become a rolling process. As you get low on certain staples, add them back to the list so you have time to replenish with the sales and coupon cycles before running out.
Bonus #4: Quick Meals
Now, I imagine a few of you are looking at the list above and wondering exactly what kind of meals you can make with all this stuff. These really serve as the base for thousands of options from soups, salads and sandwiches to far more complex dishes. Overall, this is the starting point. Typically, if you supplement each week by buying a variety of fruits and veggies, along with chicken, fish or other protein sources you'll be all set.
For a little more guidance, check out our QUICK MEAL IDEAS Pinterest Board, which has an abundance of easy and budget friendly dinners.
You may also want to check out our meal planning with Pinterest system that includes several weeks of meal plans, printable shopping lists and more.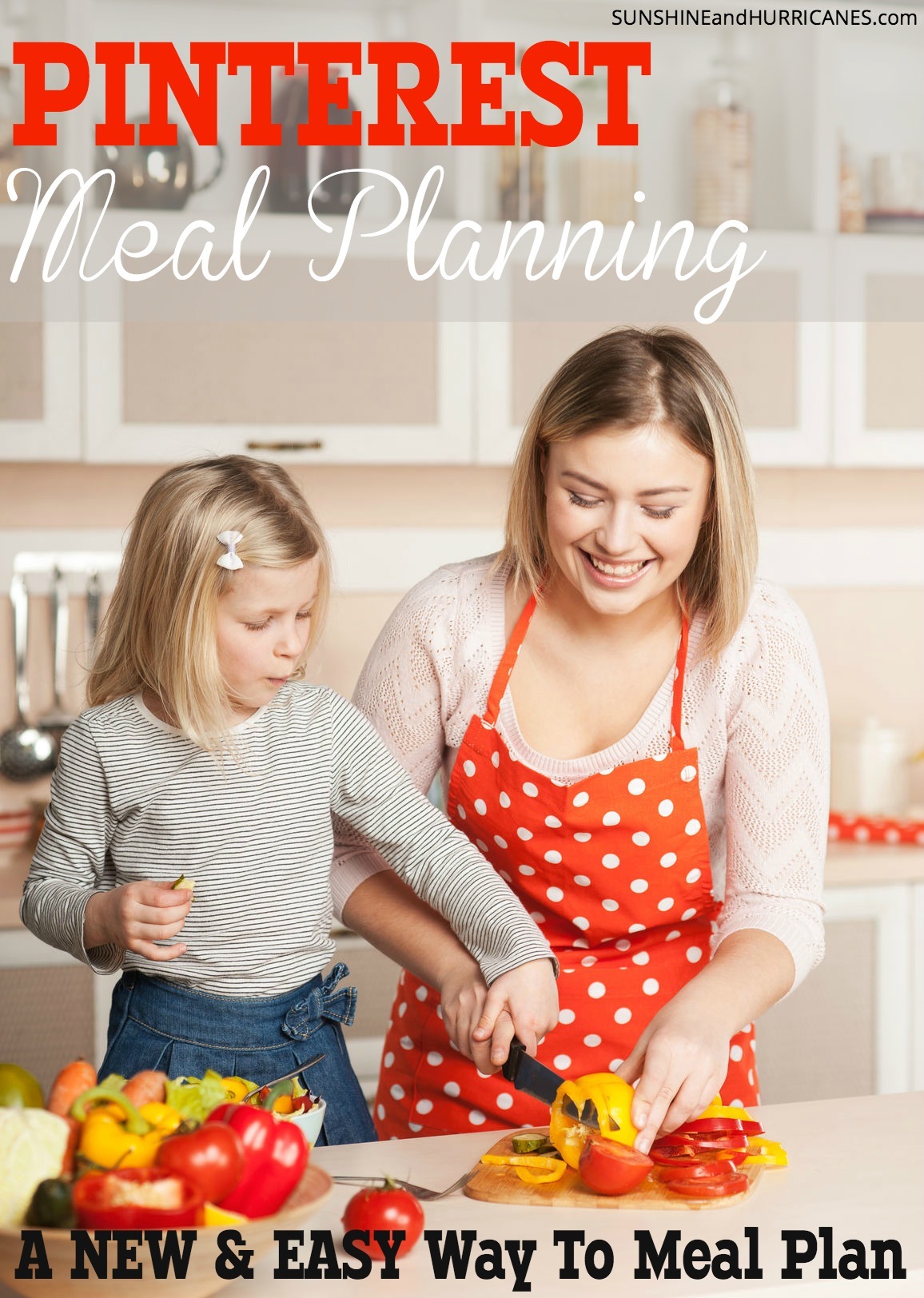 Do you have any other super effective tips for how to organize a pantry?