Looking for fun family activities with the preschoolers in your life? We've got the answer for you! This collection of simple card games for preschoolers is anything but boring and something all ages will enjoy! From reinforcing important skills to teaching the fine art of strategy, these games are engaging for all!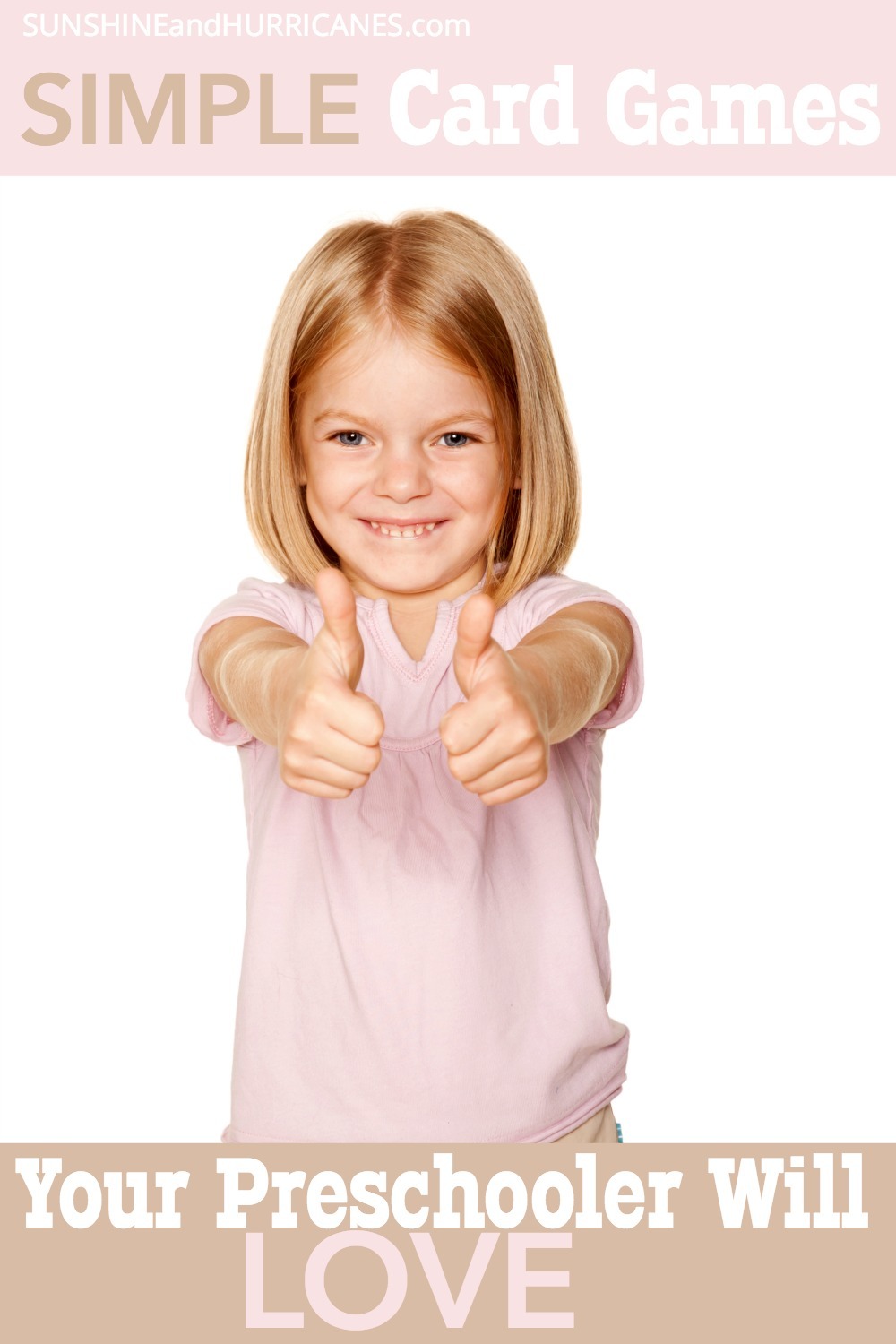 Simple Card Games Your Preschooler Will Love

Go Fish The classic game that generations have adored is ready to be introduced to your little ones! Super cute pictures make this set a lovely gift!


I Can Do That Promotes confidence and esteem, this early readers game is great for preschoolers and their families.


My First Uno or Uno Another family classic, for kids just starting to play card games, the First Uno version is probably best but once a child has mastered color & number recognition, the regular Uno could be used.


Spot It A classic in recent years, this game helps with visual discrimination skills which are vital for reading. There are many versions, featuring beloved movie & TV characters, so choose a set your preschooler loves for added fun!


Alphabet SoupLearn sounds, upper & lowercase letters, spelling and more with this fun, vibrant set.


Cars and Trucks Game Great for number recognition and counting skills, this game is ideal for early math reinforcement.


Bubble Fever Colorful, trendy & a good way to promote strategic thinking, this Disney themed game is my youngest daughter's current favorite!


War Card Game Oversized cards make this set ideal for young hands and their first shot at this timeless game.


Crazy Eights Learn counting, pairs, and sets in the game you loved as a child. Bright illustrations engage and hold everyone's interest.


Skip Bo Junior Created by the folks that brought you Uno, this fast paced game is a favorite one for my family and we started our children off with this junior version, too.


Swish Junior Definitely geared for older preschoolers, these transparent cards help with logical thinking and strategy skills as players compete with one another.


Hiss Yes, this game has snakes, but they're just on the cards so……it's okay! Wonderful for color recognition and the reptile lovers at your house!


Before playing any card games with your little gang, I absolutely recommend picking up a few of these card holders. These eliminate much frustration and create a better experience for all….trust me, I've played without them, you don't want to! 😉
If you're shopping for the preschool set, don't miss our post about 12 Preschool Games to Beat the Candy Land Coma or how to create your very own super cool Dinosaur Discovery Eggs, definitely a major hit with kiddos of all ages!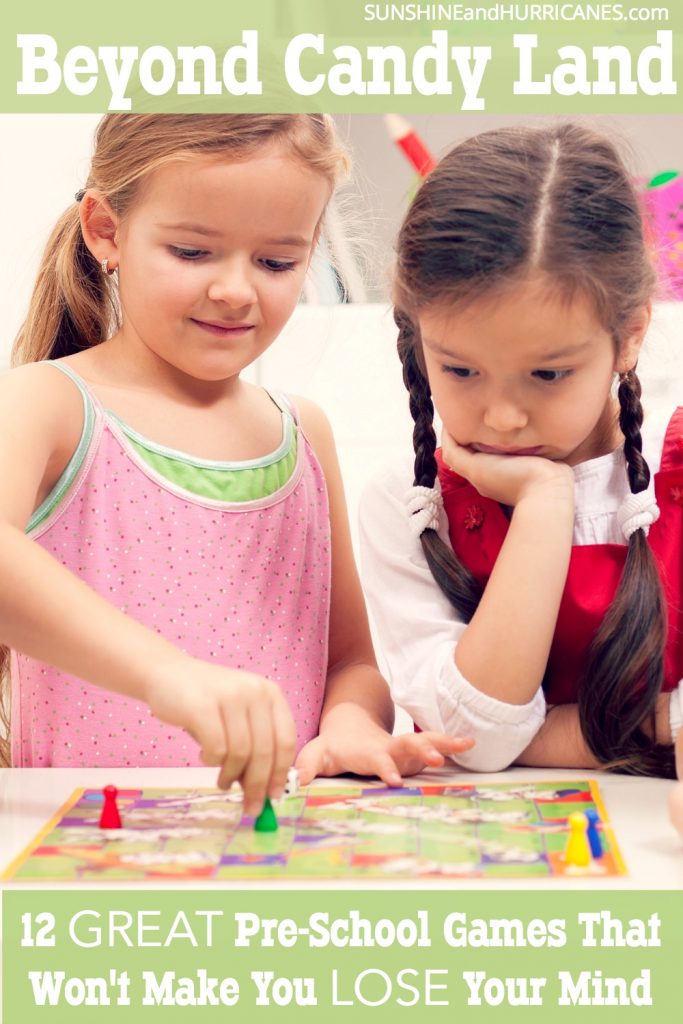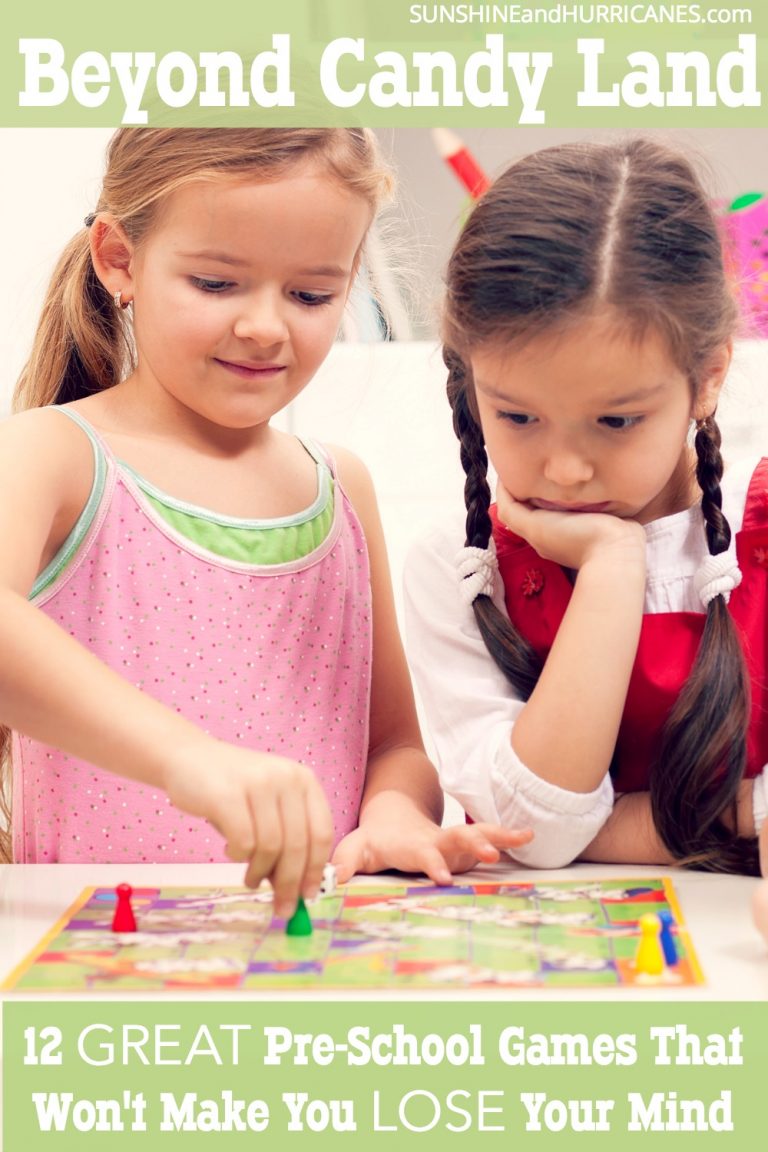 Did we miss any simple card games your preschooler LOVES?