Not Sure How To Organize And Store Holiday Decor?
The radio has stopped playing all those holiday favorites. Your children are already tiring of some of those "must have" gifts. The sprinkled cookies are all but crumbs and you finished off the last drop of egg nog. After all the merriment of the holidays, there is a certain post celebration let down that sinks in and it can be a daunting task to pack away all the sparkle and shine that made your home so festive.
These ten ideas to organize and Store holiday decor feature creative and innovative ideas to make your post December clean up a breeze! You've made a big investment in your Christmas decor and safely sending it to storage for the next eleven months, well cared for and organized, will help you when it's time to pull everything out again the following year!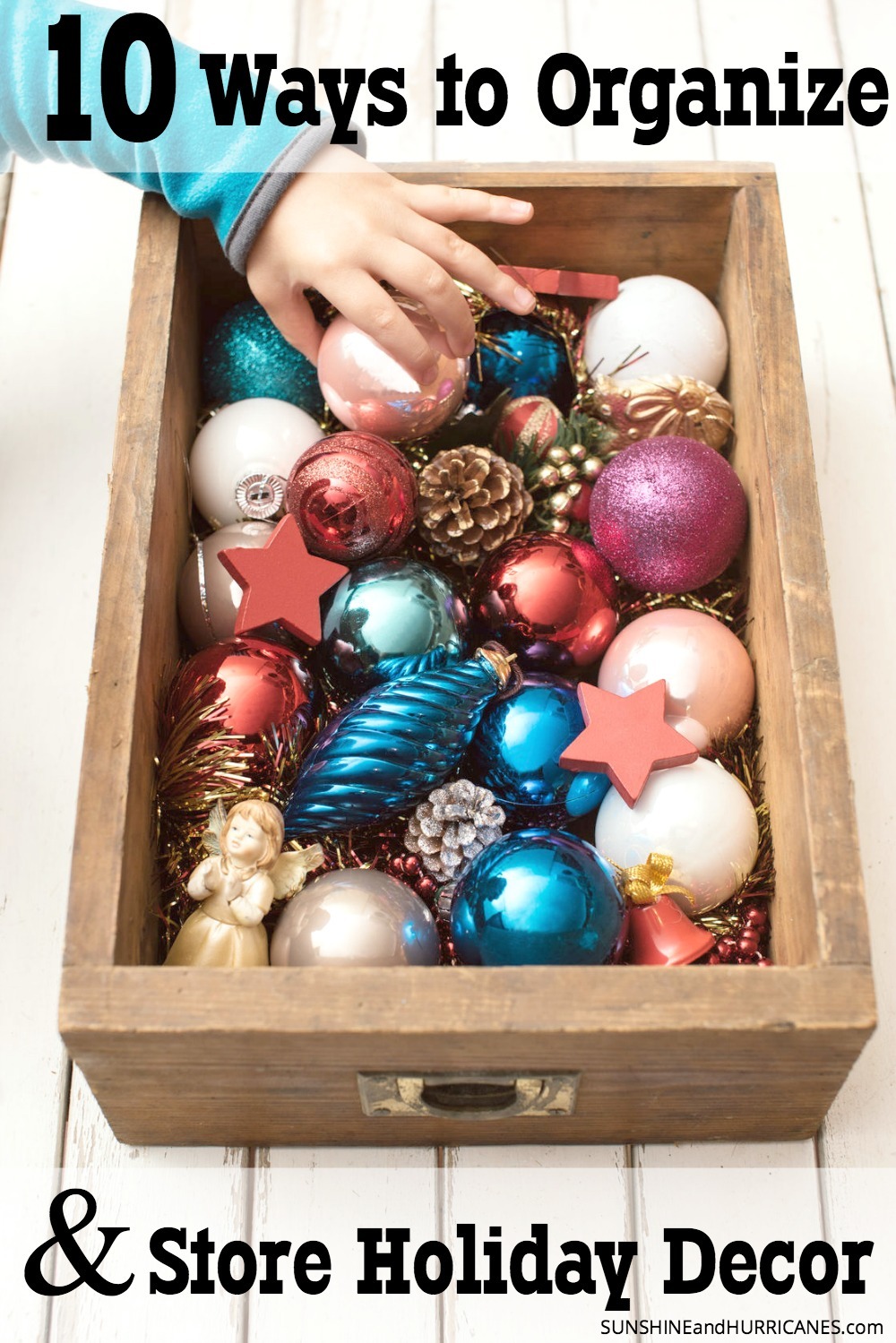 As a kid, I remember lugging broken, cracked boxes from the attic each year, overflowing with all of our family holiday treasures. Often, items were damaged or no longer usable because we didn't have too many options when it came to storing things. We'd spend hours untangling lights and trying to tape boxes back together. Hello, 21st Century, no there are so many fantastic ways to keep things organized and in great shape, year after year! Here's my top 10 Ways To Organize and Store Holiday Decor:

Ornament storage can be a challenge because you want to ensure those sentimental and often expensive treasures are safely packed away until next year. Depending upon where you store your ornaments, you can choose an ornament storage box that is plastic
or sturdy cloth covered cardboard boxes
. For odd shaped or homemade baubles, I like to wrap in tissue paper
, place several in large plastic bags
, and then place bags in a large plastic bin
.


My hubs is the person in charge of lights over here and the less time he has to spend untangling light strands, the happier we all are! These handy reels
prevent knots and time spent straightening out cords and then conveniently store together in a zippered bag.


Wreaths and garlands can be a challenge, especially because they're often investment pieces meant to be used year after year. I use these plastic wreath boxes
(a six pack is a great investment so you'll have plenty available for all your themed wreaths throughout the year) and they're perfect for preserving the beauty of your wreaths! These boxes are great for keeping garland fluffy and secure, too!


You've spent a lot of time choosing which tree your family will use year after year and you'll want to be certain it's well preserved for future use. I love this spacious, zippered tree duffel bag

spacious, zippered tree bag that is perfect for protecting the centerpiece of your holiday celebrations. Bonus: it also has wheeled so it's easier to move in and out of storage.

Tree skirts, tablecloths and runners become easily wrinkled and become one more thing that has to be ironed during the already hectic season. Hanging them in a garment bag
to keep things unblemished and fresh for the next year. Simply keep the bag at the back of the closet and your to do list gets a bit smaller the next year.
Wrangling all the paper, ribbon, and bows can be a challenge. Keeping a Hanging Gift Wrapping Paper And Bow Organizer
in my closet, just for Christmas themed supplies. I have a separate organizer for non holiday things That way, if I find a great deal, post holidays, on wrapping, I have a place to store it safely.

Nativity sets, Christmas Villages, holiday trains, and other miscellaneous decor is easiest stored in their original boxes. I've found they offer the best protection and the boxes are easily stored as groups in large plastic bins
. Because the bins easily stack, storage is more compact and well organized.


Storing your Christmas dishes, mugs, and platters safely in quilted china storage
is the best to ensure those heirlooms are still pristine the following year. These containers are easy to stack on shelves or slide under the bed.


I keep an "emergency" box filled with extra bulbs, fuses, ornament hooks, tape, tags, and scissors easily accessible during the holidays. This clear compartment box
has movable spacers so you can customize how much space you'd like for each item and is simple to pack away until you need it again next year.


Our family absolutely loves these Overhead Storage System
pieces! They utilize the unused space above our heads and provide a great area to safely store holiday bins.
My last tip is this: don't be afraid to discard items you don't really love or use anymore. I've found that I accumulate more decor every year and things break or are no longer used as the years pass. Boxing up things that I no longer use or bring me joy has helped to keep the amount of things I own in check and donating unbroken items to charity is a blessing, too.
If you liked this post, we've got other easy and helpful to organization tips and tricks:
The Practical Pantry – Stocking for Success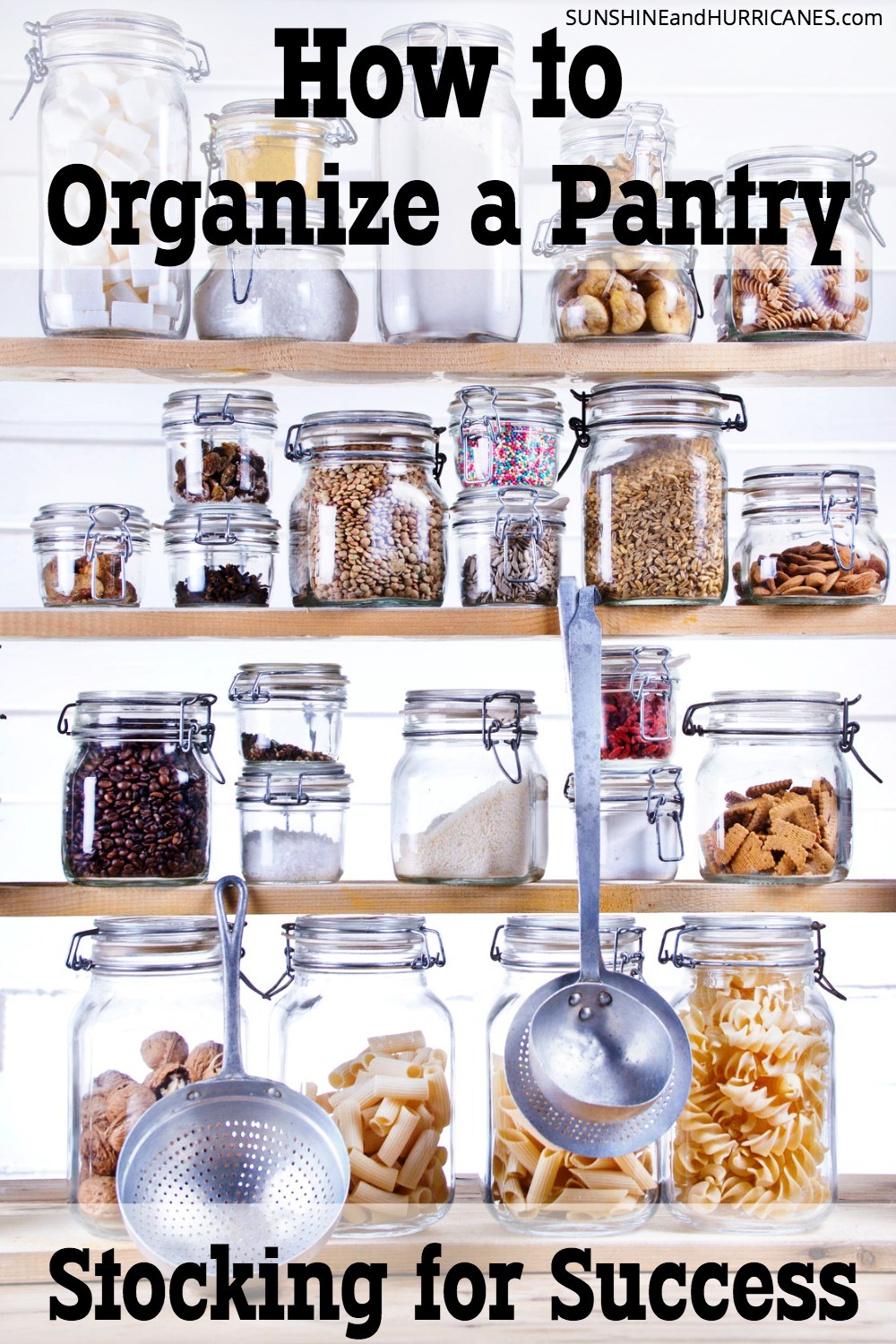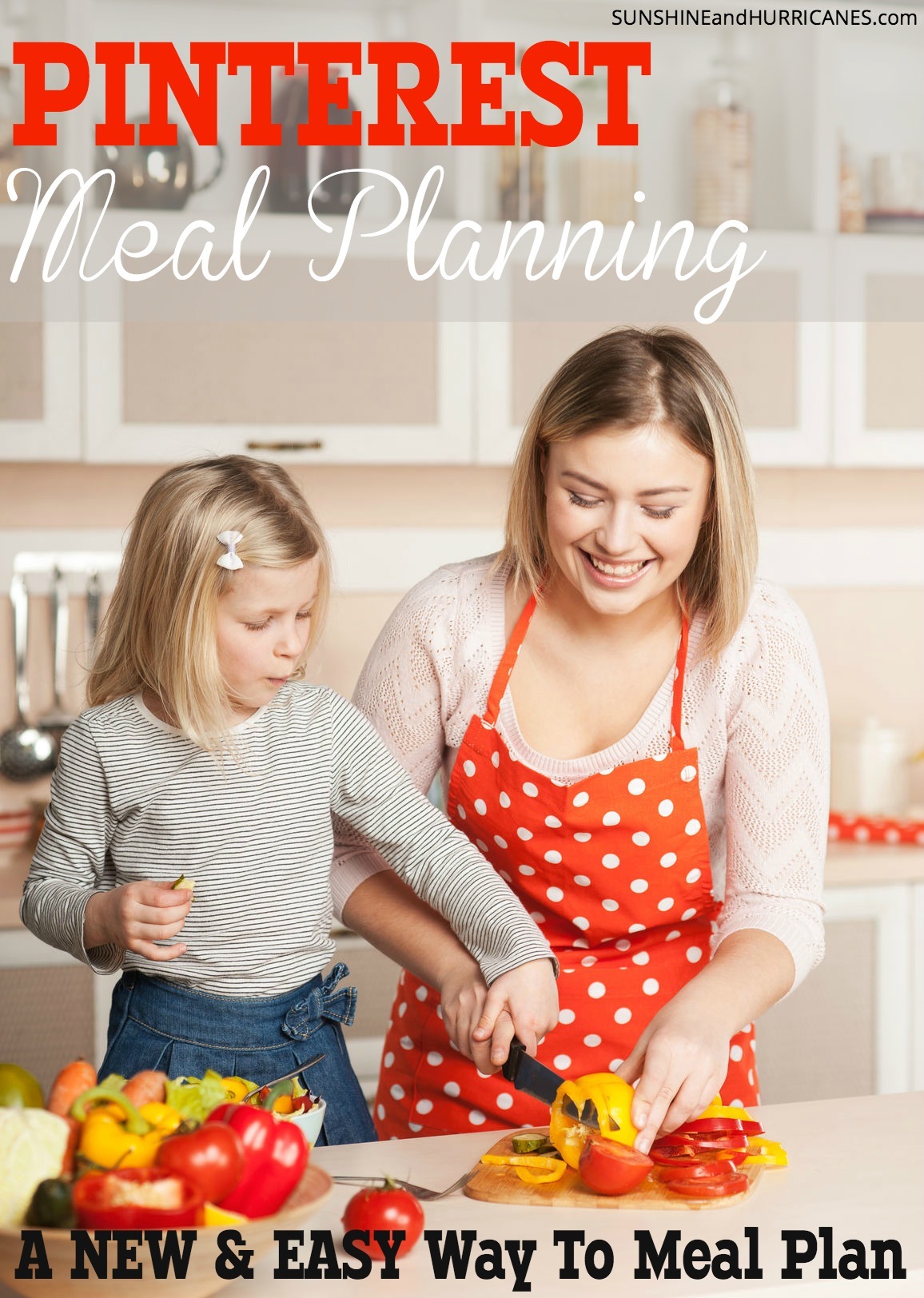 Do you have any tricks to organize and store holiday decor?