Inside:How Sibling Relationships Change In the Teen Years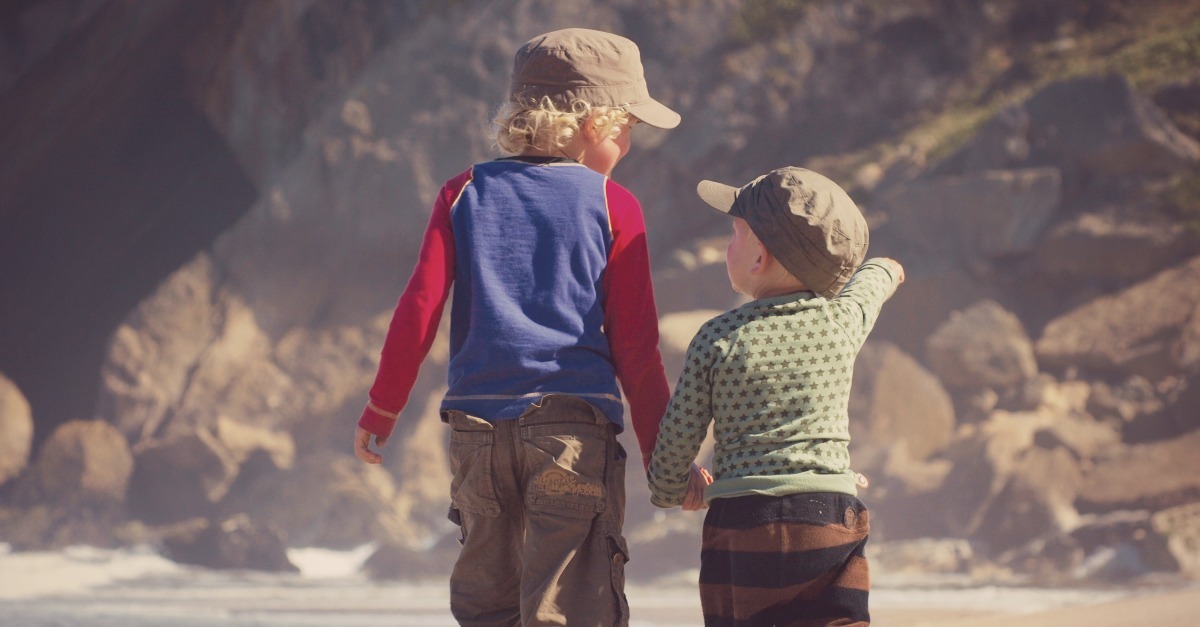 They were inseparable
If one was going somewhere, the other was right by his side. If one had homework to do, the other "worked" on something at the table next to him. If one was tired, the other would go to bed too so they could talk before they fell asleep.
I can't tell you how many times we were asked if they were twins. Not because they looked identical, but because they were like two peas in a pod. Similar heights, same laughs, and the understanding by all who met them that these two brothers would do anything for the other.
And then … puberty
They both still love Star Wars, and both equally despise ketchup and washing dishes. But, now I see the oldest roll his eyes when his brother is trying to tell him a joke. I hear his tone when he scolds him for telling a story wrong. I see him ignore him when friends are over and the 2-year age difference is now grounds for exclusion.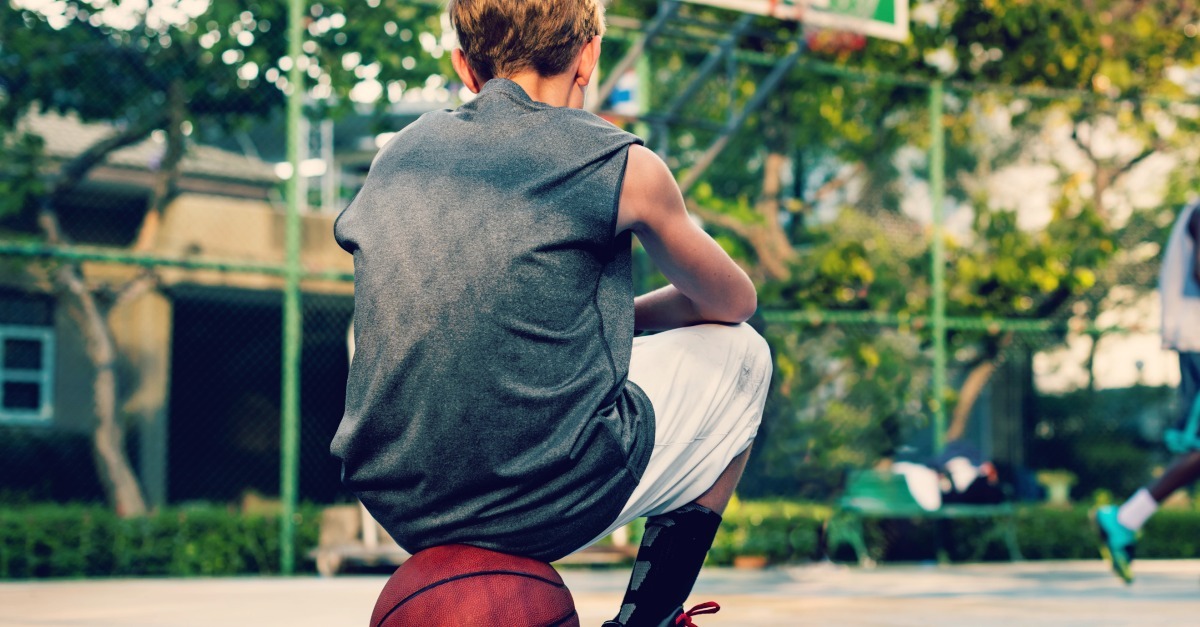 While I understand the need for time with friends (and without siblings), it tears into my heart to see the once connected-at-the-hip duo slowly transforming into an obvious big brother/little brother solo act.
I find myself reminding my oldest almost daily that this is the same little brother who shares everything he has with you, who asks your advice and holds onto every word you say. This is the little brother who you have wanted by your side since he was born, and the one who watches your actions like a hawk.
My oldest son is still a kind, loving, warm guy. He is the first to give a smile and a handshake when company comes to the house, he lovingly plays with and reads to his youngest siblings, and he still holds on the longest when I hug him. But, this hormonal middle school/puberty thing is no joke.
It's changing him
That sweet firstborn is turning into one of those cheeky teenagers you see on every Disney XD show. Ugh. The lingo, the body posture, the attitude. It's happening. Everyone can feel it. But maybe his little brother more than anyone.
And even though his friends are good kids, I see that newfound personality in them too. They laugh and encourage each other when someone tells a gross joke. And they think it's cool to have a sassy attitude and an eye roll for every statement. I think those are required for entrance into that elusive teen world.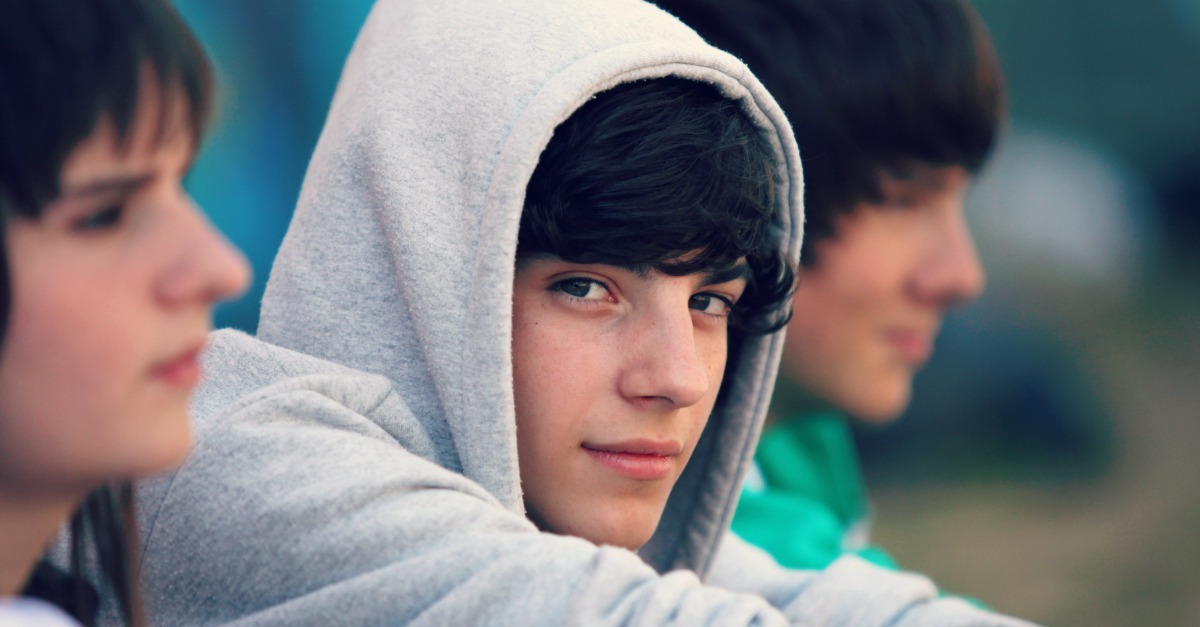 There's something so bizarre about that stage in life.
They're not adults, and they don't want the responsibility of being an adult, but they definitely don't want to sit at the kid table anymore.
They're stuck in that exciting, yet confusing, in-between.
We've been there. It was sometimes fun, sometimes awkward, always complicated. And, I'm not sure I'd want to relive that time. So, I'm trying to ride this wave with as much patience and understanding as I can muster … knowing there's a really good chance when we get to the "other side" of this phase, we'll be able to laugh about the eye rolls and the attitude.
Fingers crossed
But as things are changing every day, in his world and ours, my words for him are the same….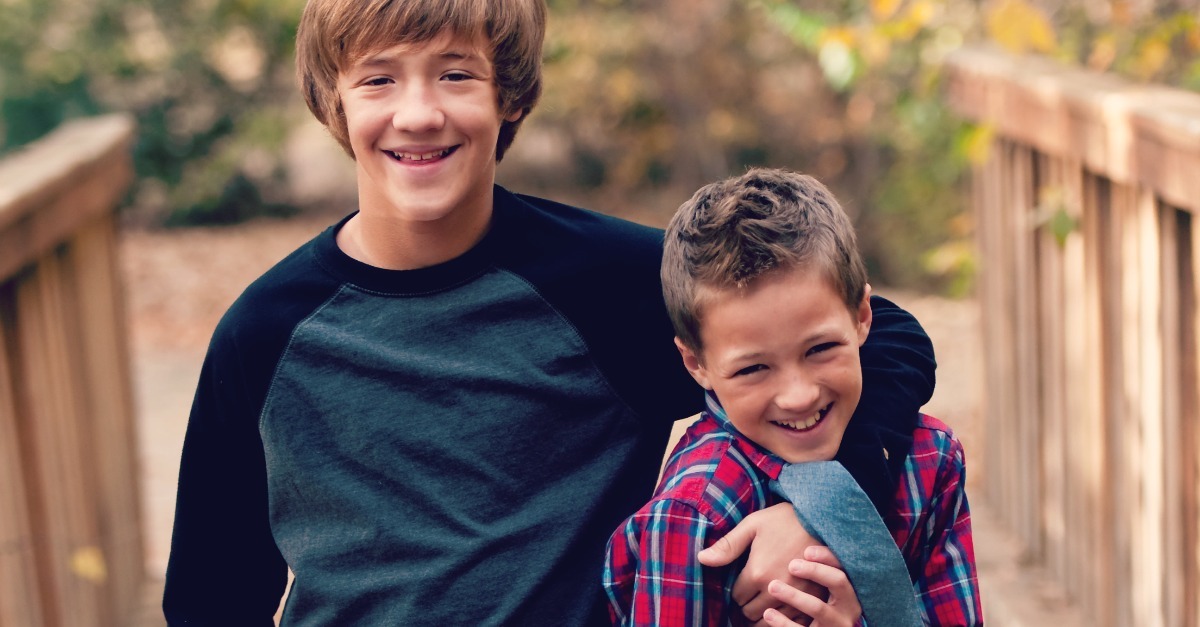 Be nice, Big Brother.
I know you need your space from the little ones who constantly vie for your attention. (Lord knows I understand that!) But, these are your built-in buddies for life. They are the ones who will have your back forever. They are the ones you'll go through this crazy, wonderful, scary, amazing life with.
Just remember how much they love you — who you are now and who you'll become.
So, think first, and be nice.
Related:
Six Surprising Words You Need To Stop Using When Raising Teens
10 Ways To Build A Rock Solid Relationship With Your Teen (or Tween)
Tech Rules for Teens and Tweens; Parenting Tools for Today's World
Thank you Dana for this contributed post.

Dana is the content creator and founder of 39ishlife.com. She lives in Florida with her husband and four sons. When she's not running someone to baseball or golf, she is writing, editing, and avoiding the sink of dirty dishes.
How Sibling Relationships Change In the Teen Years