You can smell it, right? The smoky aroma of a good old fashioned hamburger cookin' up on the grill. There are few things in this world that are better than an invite all the neighbors, cut up some watermelon, kick off your flip flops, and play some cornhole kinda BBQ. Living in Florida, we're pretty lucky that this little warm weather ritual is something we get to enjoy all year long. My darling hubs is definitely the grillmaster at our house and has tweaked and retweaked several different burger recipes over the years til' at long last he has reached perfection! This is the Best Burger Recipe you're going to find anywhere (yes, I might be willing to make a wager or two on that statement). So go on, call up your closest friends and get ready for a backyard party that they'll be talking about for years to come!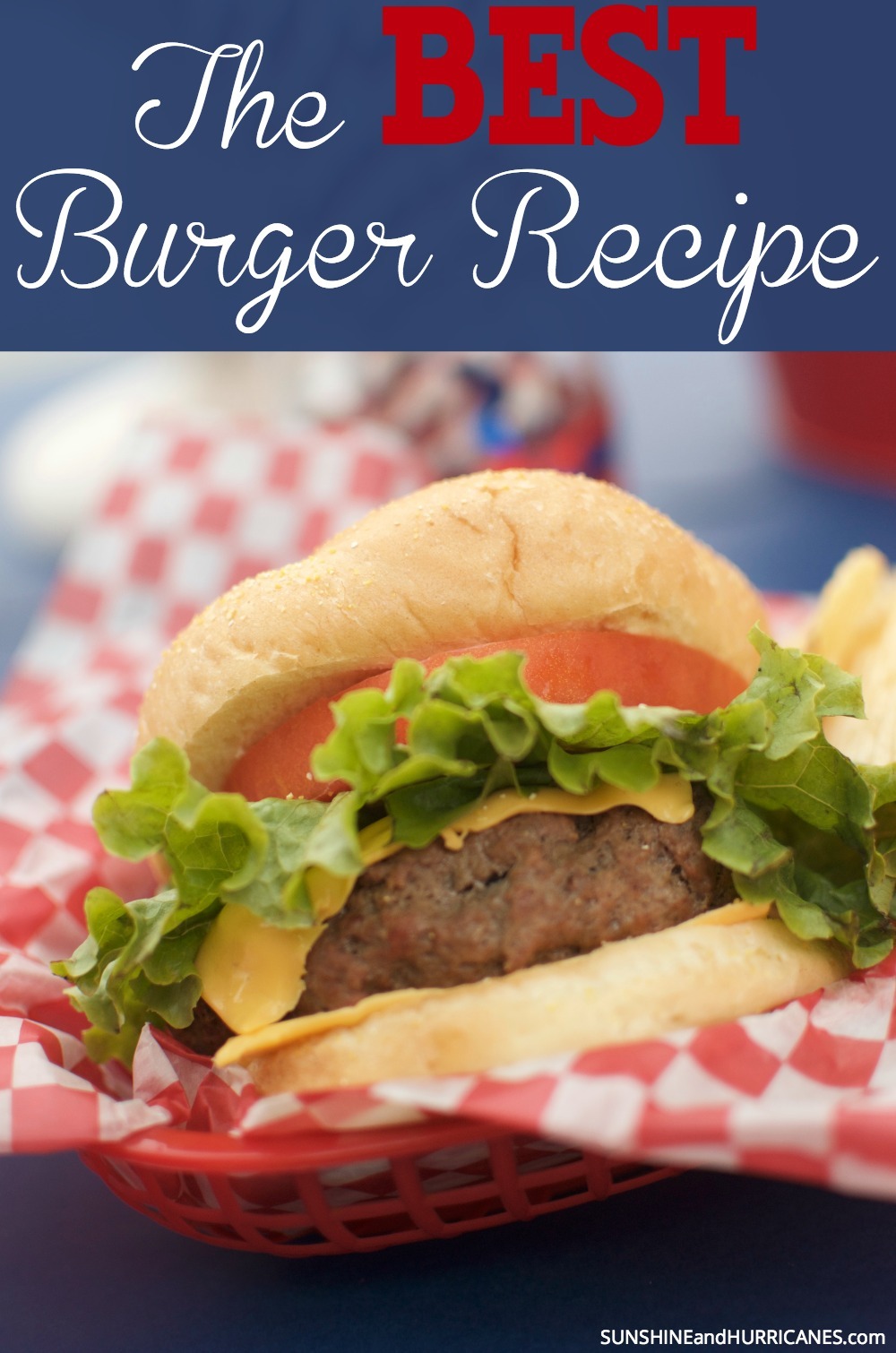 I'm all about easy entertaining, because when you host friends and family as often as we do, the menu needs to be simple, but shouldn't sacrifice delicious. It's hard to beat the traditional, juicy hamburger, piled high with toppings and once you serve this burger recipe, you'll know you finally found the Best Burger Recipe Ever!
Okay, so let's get grillin'…..
The BEST Burger Recipe (like ever!)
For every pound of ground beef, mix in the following:
– 1.5 tsp. of brown sugar
– 1/3c of finely chopped red onion
– 3 tsp. of garlic powder, 1/2 Tbsp. of worcestershire
– salt/pepper to taste
Combine well and form about 3 patties per pound of meat, we like our burgers thick and hearty over here!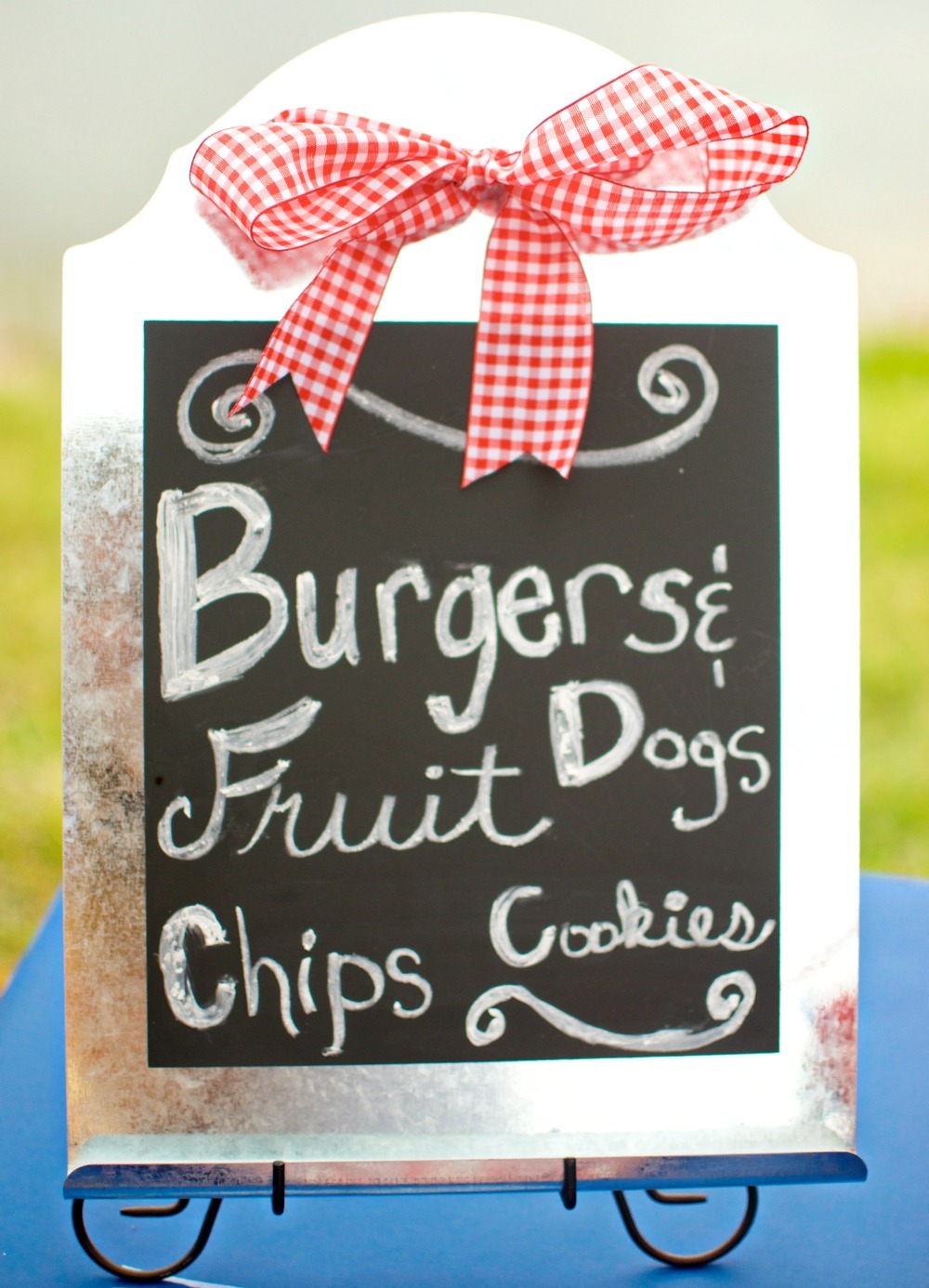 Everyone loves these burgers and always raves over the flavor! You can serve these up as part of a burger bar with everyone's favorite traditional toppings like ketchup, mustard, mayo, lettuce, tomato or onion.
If you want to get all fancy you could step it up and create a gourmet or themed bar. Think Hawaiian with ham and pineapple or veggie with all sorts of peppers, cucumber, mushrooms, etc.
If you're looking for some other ways to make outdoor entertaining fun and simple this summer (or year round for those that live in warmer climates like us), then be sure to click on over and check this out:
5 Easy Ideas For The BEST Backyard Party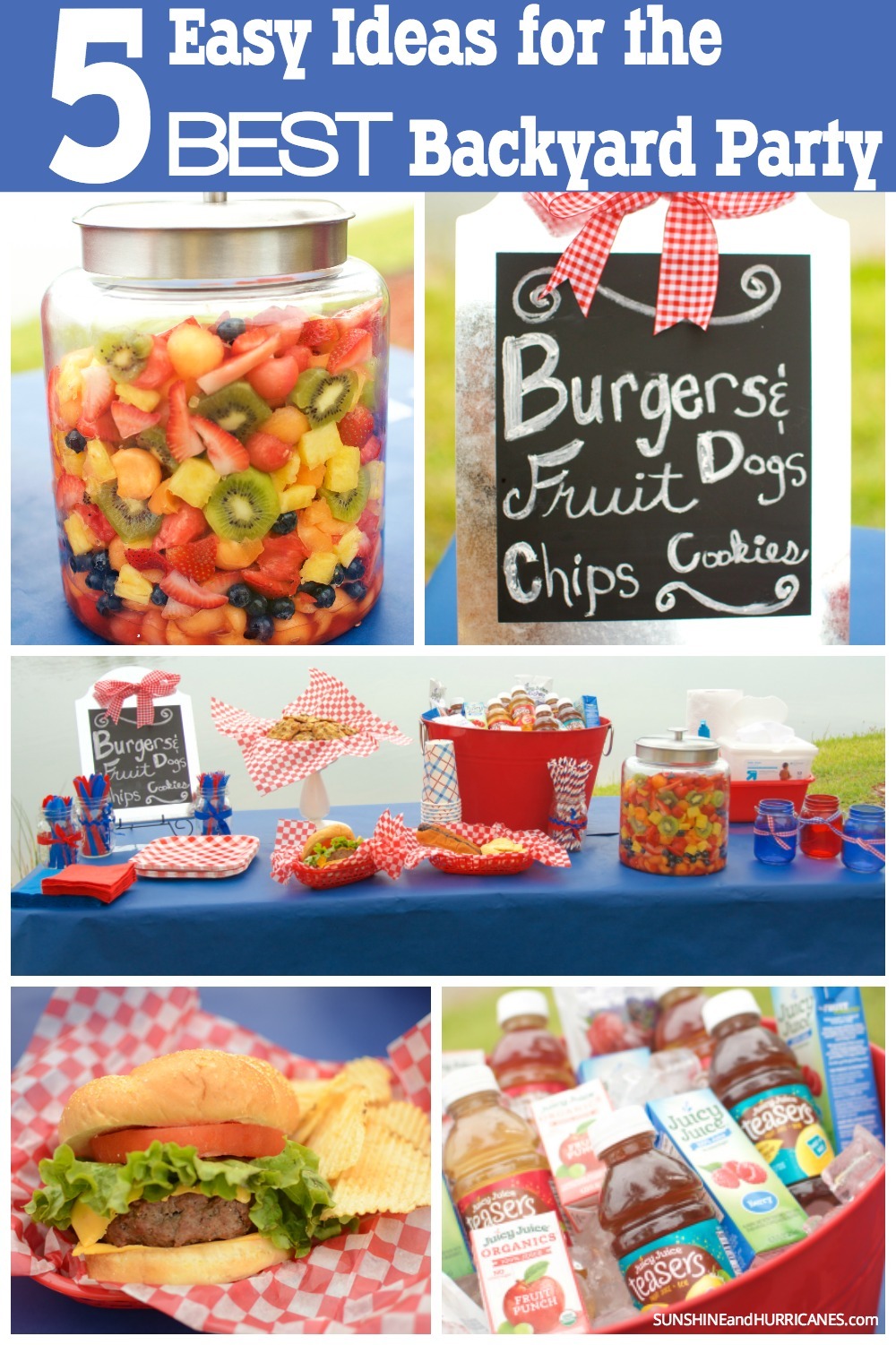 You don't want to miss out on our tried and true tips. Combined with this Best Burger Recipe, you'll totally revolutionize your Summer entertaining!