The days are getting longer, the weather warming and summer approaches. We're daydreaming more about time spent soaking up the sun and having fun. Why not take family game nights outdoors for a few months with these fun games to play outside.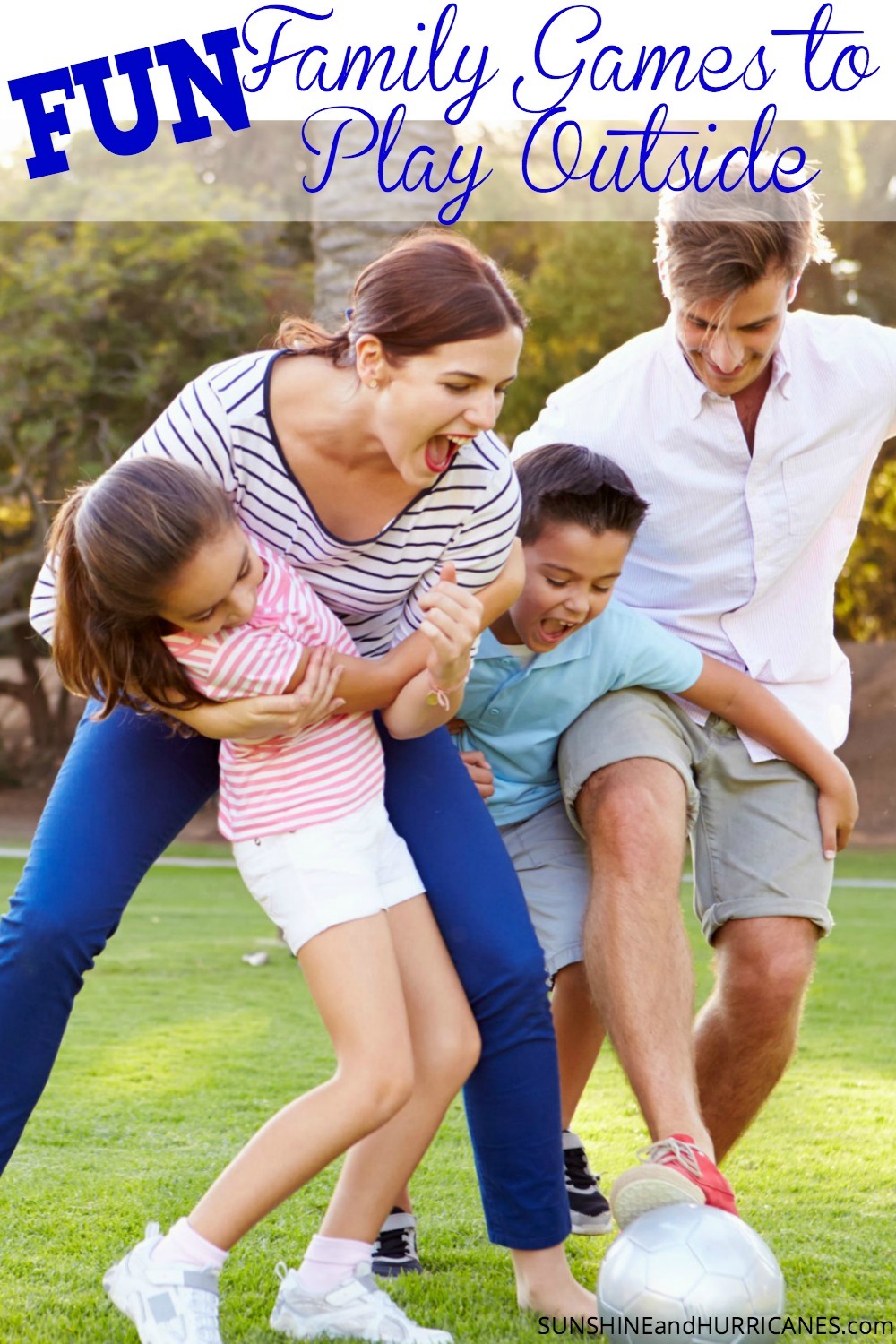 Who remembers tetherball? You probably got smacked in the face with the ball a few times, but that was part of what made it a blast! Now, what about Can Jam, I bet many of you have never heard of this one. I actually just found out about it at a neighborhood party a few weeks ago and now it's one of my tweens favorite outdoor games.
Some of these fun games to play outside are new and some are nostalgic. They can be a great way to share your own childhood memories with your kids, and create new ones together. Whether you have toddlers, tweens, teens or something in between, there are options here for everyone.
Many of these games can be found at popular local retailers like Target or WalMart or we've included links below if you'd rather just order them online (yes, we do make a small percentage of each sale, but that helps us bring you all the great content here at Sunshine and Hurricanes!).
So, what are you waiting for??? Get off the computer and go play!
Fun Games to Play Outside
The favorite of backyard BBQ's everywhere. Play it one on one or in teams, and see how crazy people can get about tossing beanbags in little holes. It's not nearly as easy as it looks.
Ladderball
This game requires a little style and strategy to toss the strings with a ball on each end in just the right way to get them to wrap around one of the rungs on the ladder.
We've already gone through a few of these in our household. Kids love sending this glowing disc spinning in the darkness on those late summer nights when bedtimes are long forgotten.
It's just like it sounds. Instead of little white balls you have frisbees and instead of a whole in the ground, you've got a basket above ground. Okay, so maybe not so much like golf, but you get the idea.
You will jump, you will guard, you will give the disc a slam and before you know it you'll be totally obsessed with this game that is basically tossing things into trash cans.
Want to know more, check out the video:
Bocce Ball
Bowling on the lawn, but with way more antics. Aim to get your bocce balls as close to the smaller ball as possible, but be careful because knocking other players out is all part of the game.
Horseshoe
This classic game needs no introduction. Just line up and then ready, set, aim. It's a game of skill, but also requires a little bit of luck.
Now, if you want to take thing up a notch, Jarts is a modern day version of horseshoe. It offers a little more pizzazz as your projectiles have some cool aerodynamic features. Good for kids 8 and up.
My brother and I used to play this game for hours at the cabins my family visited every summer. Volleyball meets dodgeball on a string. Keep an eye on the kids though when they play, as it can be a great way to act out on sibling frustrations. 😉
As seen on Shark Tank, I kid you not! Yes, some of those ideas actually make it big. Oh, how do you play? It's described as foursquare meets volleyball with two players on each team. There's bouncing, there's aiming and I'm sure plenty of laughter all around!
If you liked these ideas, then we've got lots of other family fun for you:
10 Ways to be Silly and Laugh More with your Kids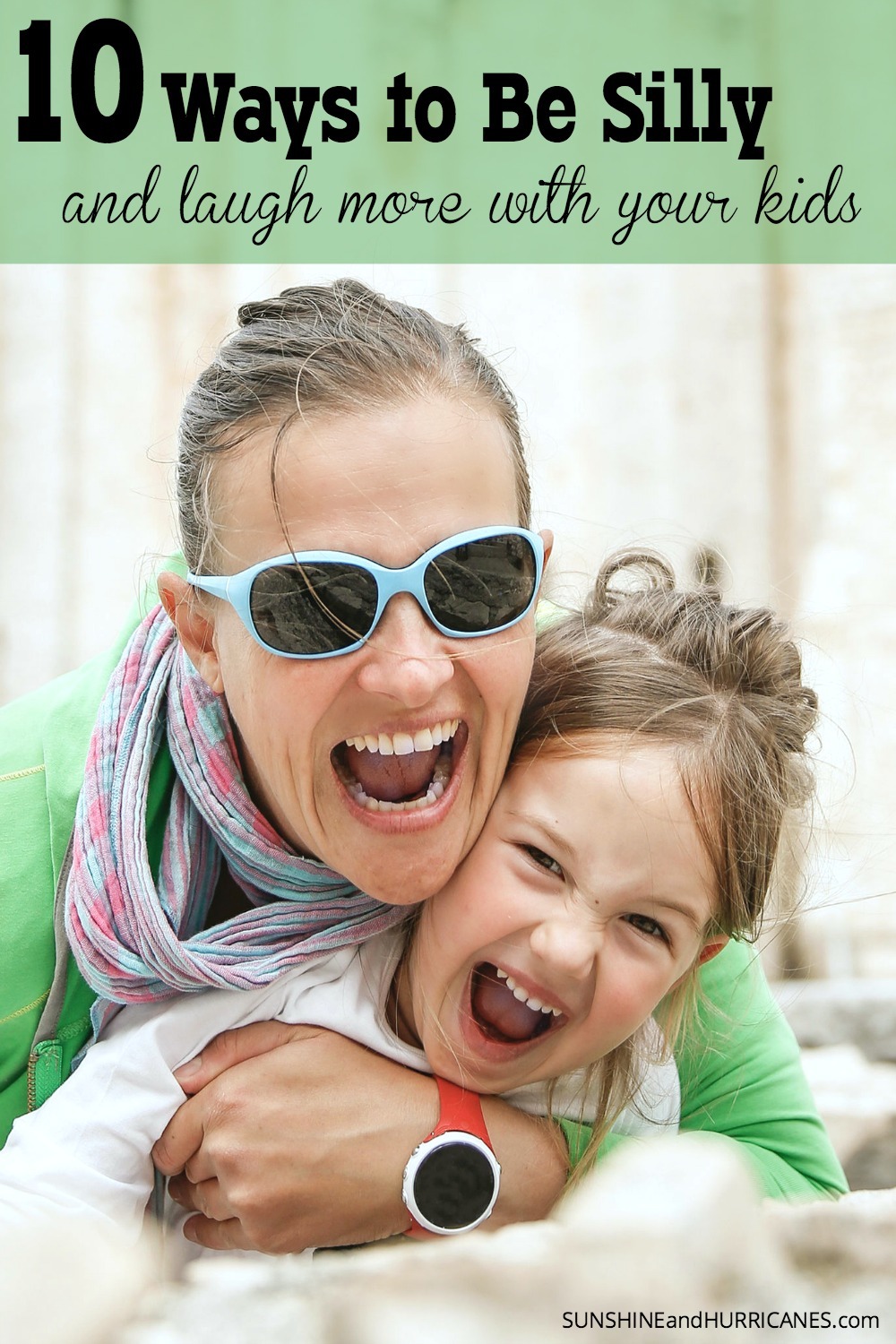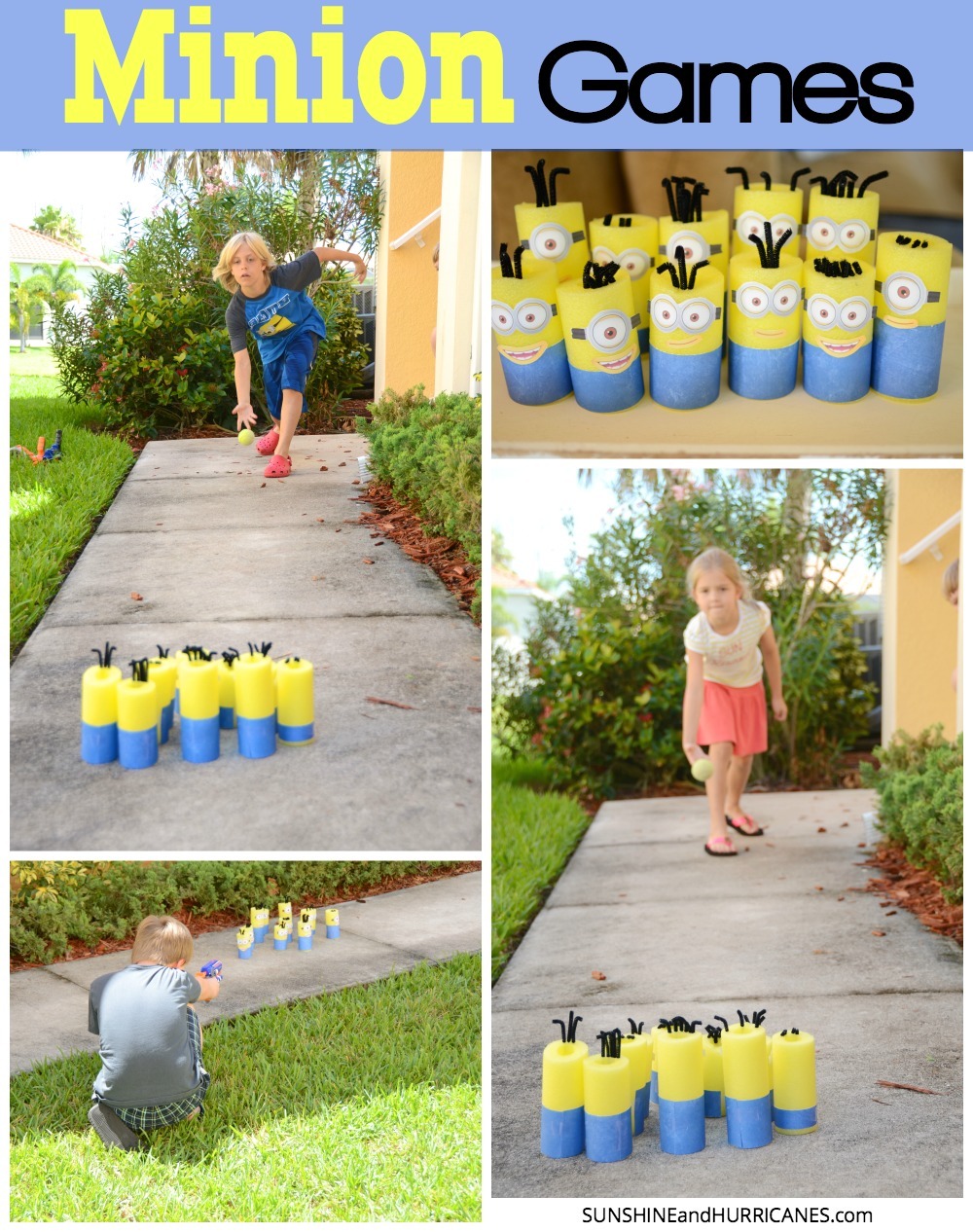 What are some of your family's favorite fun games to play outside?