Living in the Sunshine State means that we enjoy fabulous weather all year long and quite a bit of time in the water. My family has tried a ton of products and played a lot of great games over the years and I'm excited to share our top picks with you! Whether you're lucky enough to have a pool in your backyard or not, you'll probably spend some time splashing around this Summer and these action-packed games are perfect for creating lifelong memories for your family!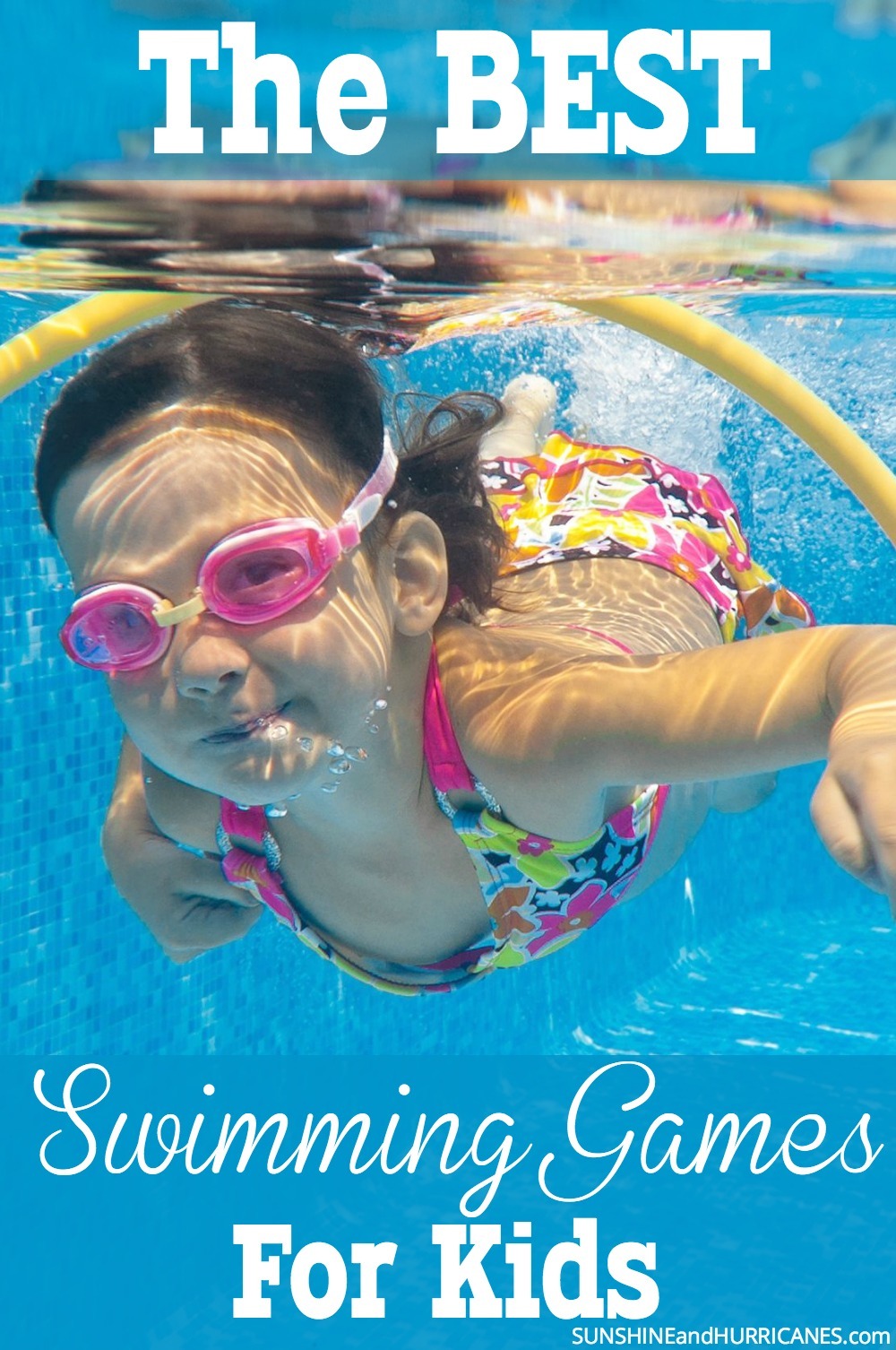 Growing up in Florida means most of my childhood memories involve swimming in pools and weekly beach trips. As a mom of 4 kiddos, I love sharing the fun activities from my youth with them and discovering new fun to fill our Summer days and nights. My children helped choose our absolute favorites and I'm betting your family will love them, too!
Pirate's Plunder
Grab your spare change and ready your little buccaneers, there be treasure at the bottom of the pool! I ask the kids to wait on the side while I toss a handful of coins into the pool, then count to 5 before I tell the pirates to seek their fortune along the bottom of the pool. Goggles are a must and make this game last longer. After all the treasure has been retrieved, if the little matey can correctly count the money, the treasure is theirs to keep! This is a great activity for a resort pool if you're traveling or even at home. Anytime I can work in a little extra math practice with a pool game is a win for me!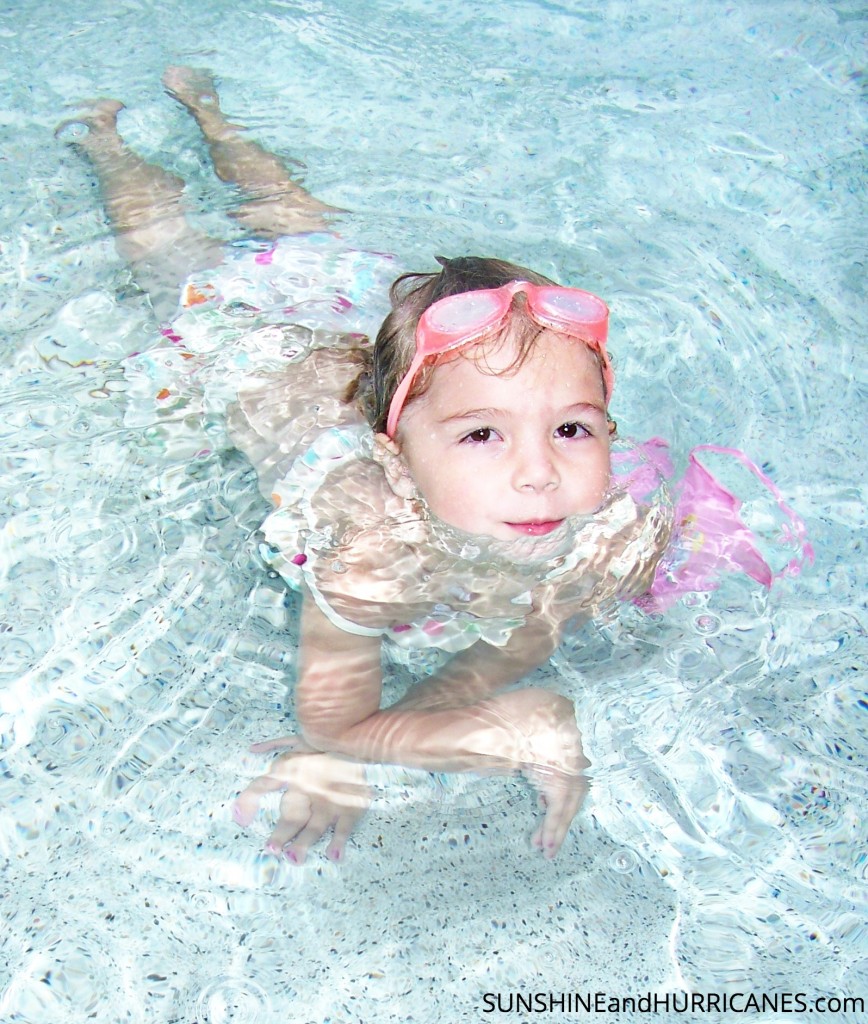 Categories
This is always a hit when you've got a group and ideal for a party, too! Decide on a category(let's use candy as an example) and someone to be "it". Everyone besides "it" decides a type of candy that will be their "name"(like Skittles, Snickers, KitKat, etc) and is in the water, hanging onto the side of the pool. "It" is out of the water and a few feet away from the pool, standing on the deck with back turned towards the pool. "It" calls out a type of candy(say Tootsie Roll) and all who have chosen Tootsie Roll as their name have to start swimming towards the opposite side of the pool; "it" dives into the water and tries to catch Tootsie before she reaches the wall on the other side. If Tootsie is caught, she's out and becomes the new "it"; if she's not caught, play continues until someone is caught. If a name is called no one chose, just keep throwing names out there until one sticks. "It" chooses the category(our most popular ones are animals, colors, cartoon characters, pizza toppings, ice cream flavors) and this game is another great one to play on vacation because it's easy to gather a few kids up and organize.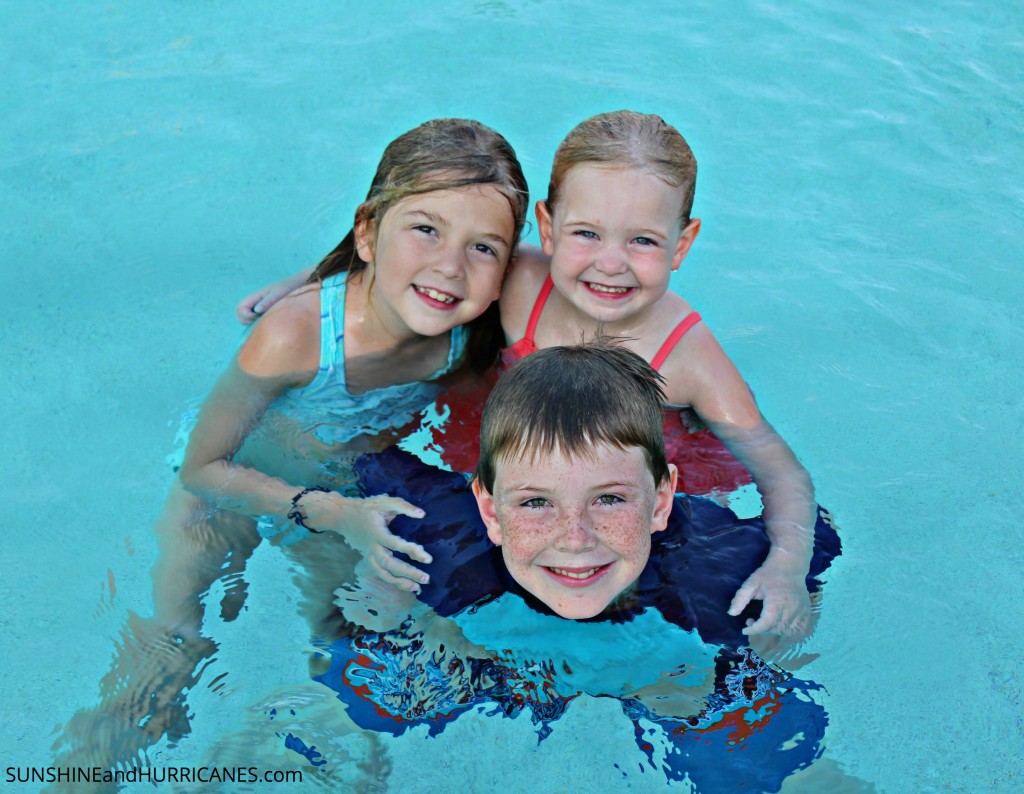 Invisible Bottle
Take a clear 2L plastic bottle, remove the label, fill with pool water, replace cap(white or clear is best), then have all the players line up along the pool's edge with their backs to the water. Toss the bottle into the pool and once it has sunk to the bottom, send the kiddos into the water after the bottle. It's harder than you may think as the bottle blends well with the pool bottom. We've used plastic water bottles and tossed several in at a time to keep it interesting, it's a blast!
The Best Toys For Swimming Games & Pool Fun
Over the years, I've invested in a lot of water toys with varying degrees of usefulness and longevity. Listed below are the ones that have been a sure hit with our family and friends:

Swim Thru Rings – Great way to practice those underwater swimming skills, don't forget goggles!


Log Flume Jousting – Love this product for tweens and teens, perfect for a pool party or keeping the neighborhood kids entertained!


Giant Water Wheel – My kids loved using this a water fort and an imaginary spaceship for hours of dramatic play right in the pool.


Stream Machine Squirters – Hands down, the absolute BEST water gun type toy we've EVER bought! I've had dozens, no exaggeration, of other "blasters" through the years and none have held up and been as fun as these ones. They're AMAZING and worth every cent because they last and they're just plain awesome!


Pizza Raft or Donut Tube – Plain old rubber tubes are so last year…hang with the cool kids and try one of these F-U-N food themed floats…the pizza is 6 feet long, perfect for adults to relax on and I've actually used the donut version as a super cool photo booth prop, check out the details about my Donut Birthday Party.


Underwater Treasure Hunt and Toypedos – Great ideas so kids can practice swimming to the bottom and retrieve these objects. Perfectly portable and easy to toss in your bag for extra fun at a resort pool, too!


Spaceship Squirter – My 10 year old son is hoping for this UFO squirter this Summer, mainly so he can torture his little sisters….ah, the life of the lone brother among 3 sisters…
Need more ideas for Family Summer Activities?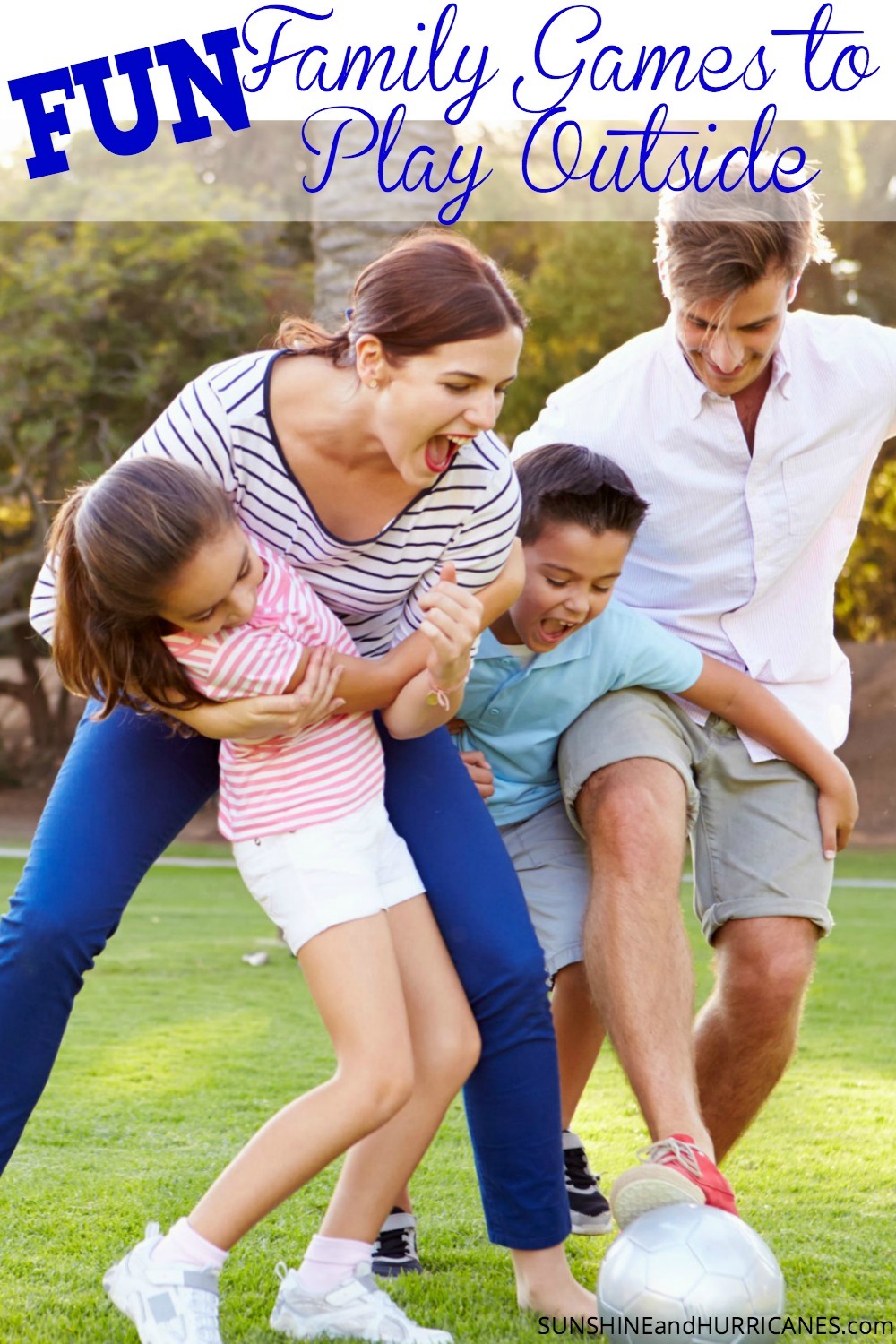 Summer Boredom Busters That Don't Break The Bank