This shop has been compensated by Collective Bias, Inc. and its advertiser. All opinions are mine alone. #StormStockUp #CollectiveBias
Summertime in Florida is definitely a unique experience! With the high humidity and endless sunshine, Summer weather often drives the locals indoors to escape the heat and relax in the cool air conditioning. I often joke that Floridians hibernate inside all Summer long, similar to our Northern friends all Winter long!
And, there are the almost daily storms that arrive each afternoon or evening. These storms can be quite spectacular, full of lightning, thunder, and pounding rain. Sometimes these will last 15 minutes, sometimes an hour, but either way, there's no choice but to hunker down and find a fun family activity until the chaos is complete.
This simple and scrumptious Peanut Butter Popcorn is a family favorite over here and a perfect addition to our family movie night festivities! Once you see how easy it is to make, you'll want to whip up a batch for your house but be warned: it disappears just about as fast as you can make it, it's that good!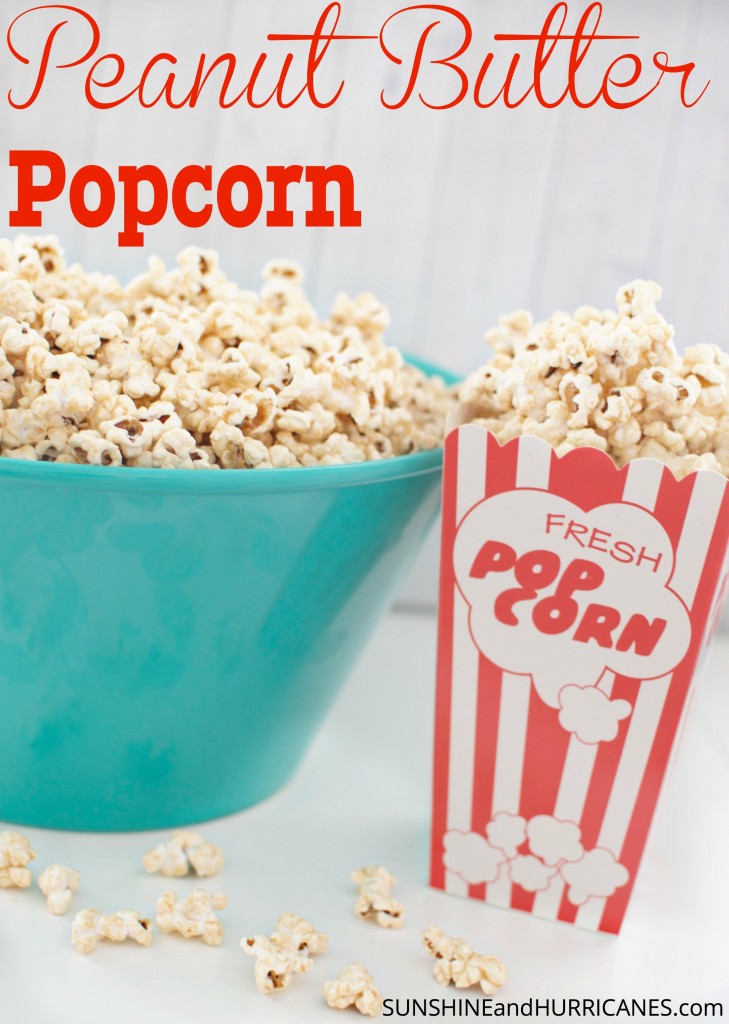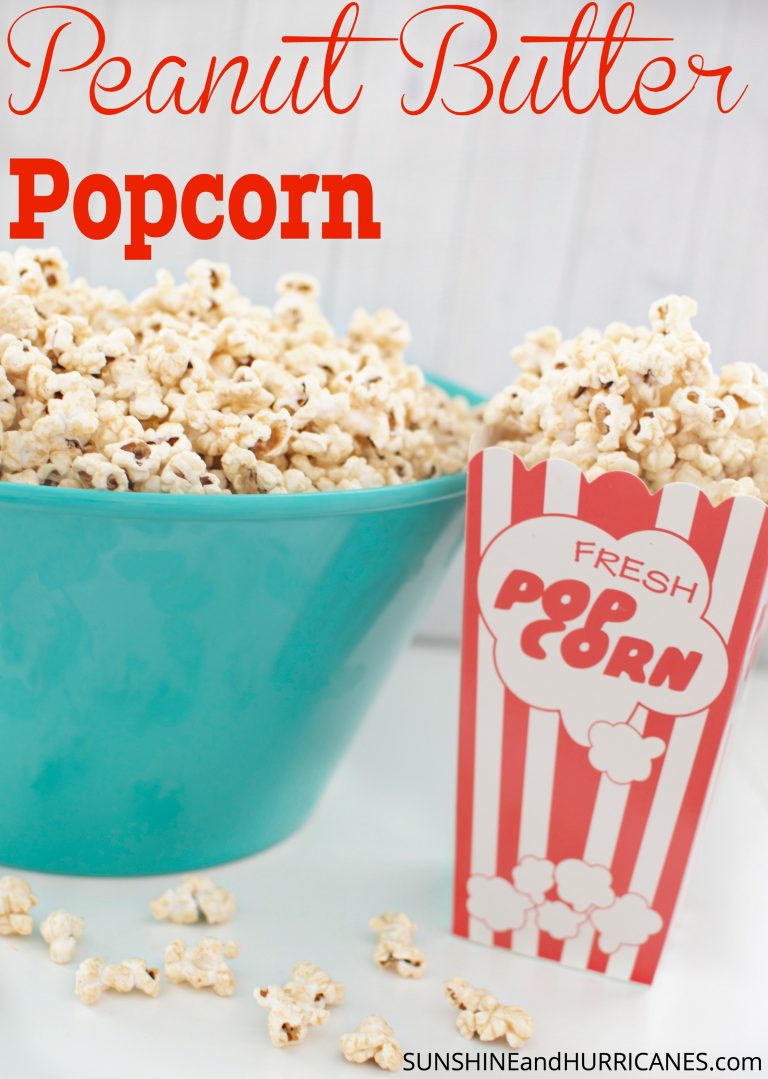 Peanut Butter Popcorn
With all the crazy weather that makes up a Florida Summer, I've learned to be prepared with a few fun and easy ideas to keep our family entertained indoors. Family movie night has been a staple for us ever since my kiddos were old enough to sit & enjoy a film. I often try to make a special treat on these evenings and since I'm never quite sure when the Summer storms will strike, it's become a fun challenge to create a snack with our pantry staples, like this sweet and salty peanut butter popcorn!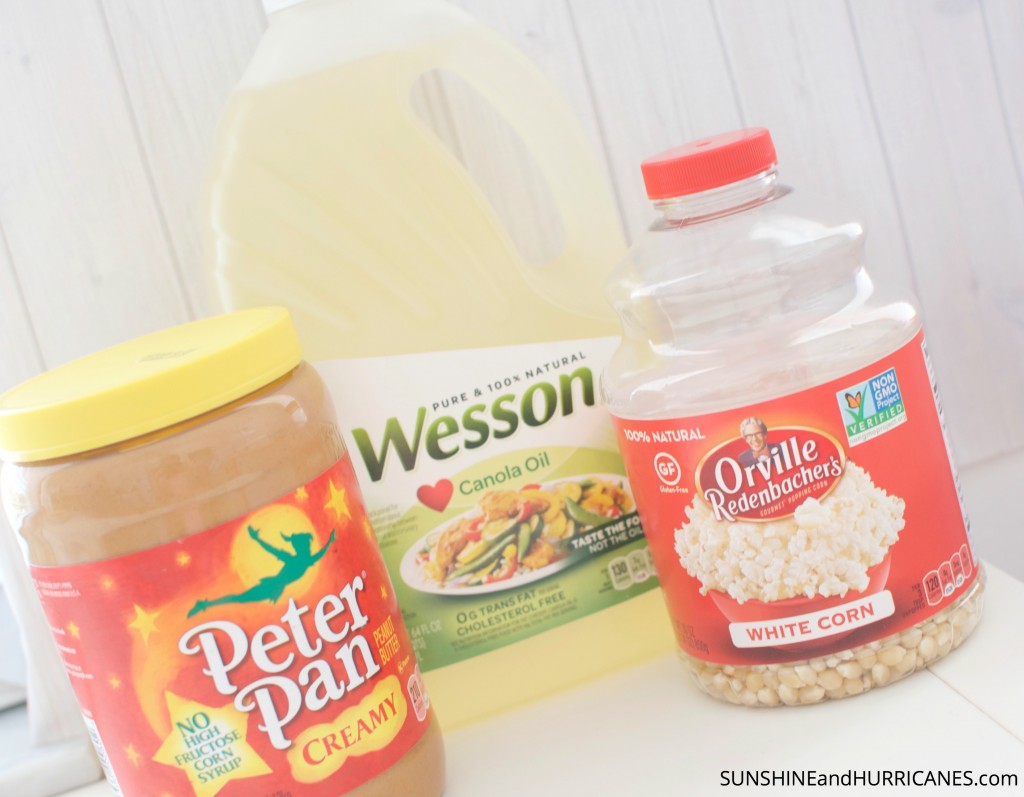 You'll need oil, popcorn kernels, peanut butter, and butter to create this taste sensation! Add 1/3 cup of oil to a large stockpot and approximately 1 cup of kernels, I try to coat the bottom of the pot with the popcorn. Place a lid on top and heat over medium heat on your stovetop until the popping slows, usually about 6-7 minutes for us.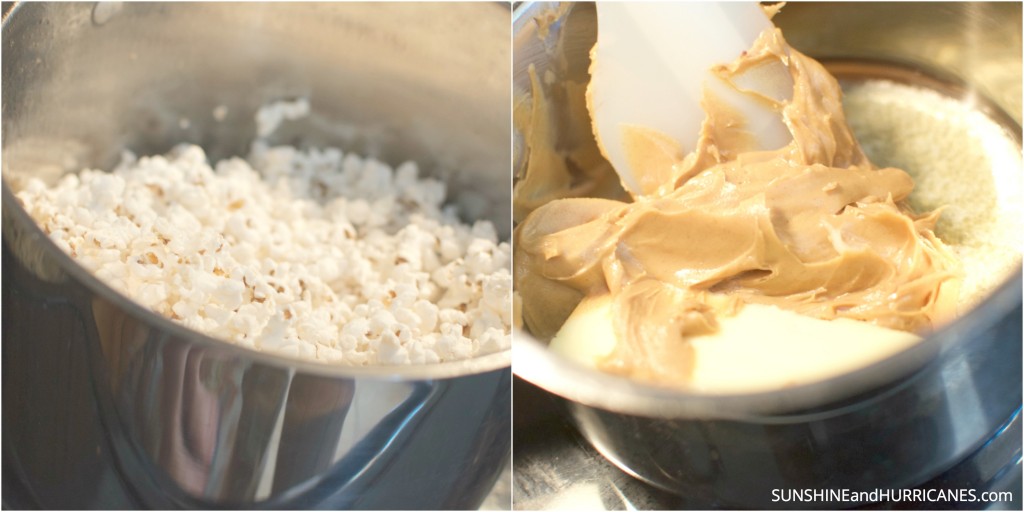 After removing the popped corn from the heat, set aside and in a small sauce pan, over low heat, melt together 1 stick of butter and 1/2 cup of peanut butter. Stir consistently and don't walk away from the stove, the mixture turns smooth quickly.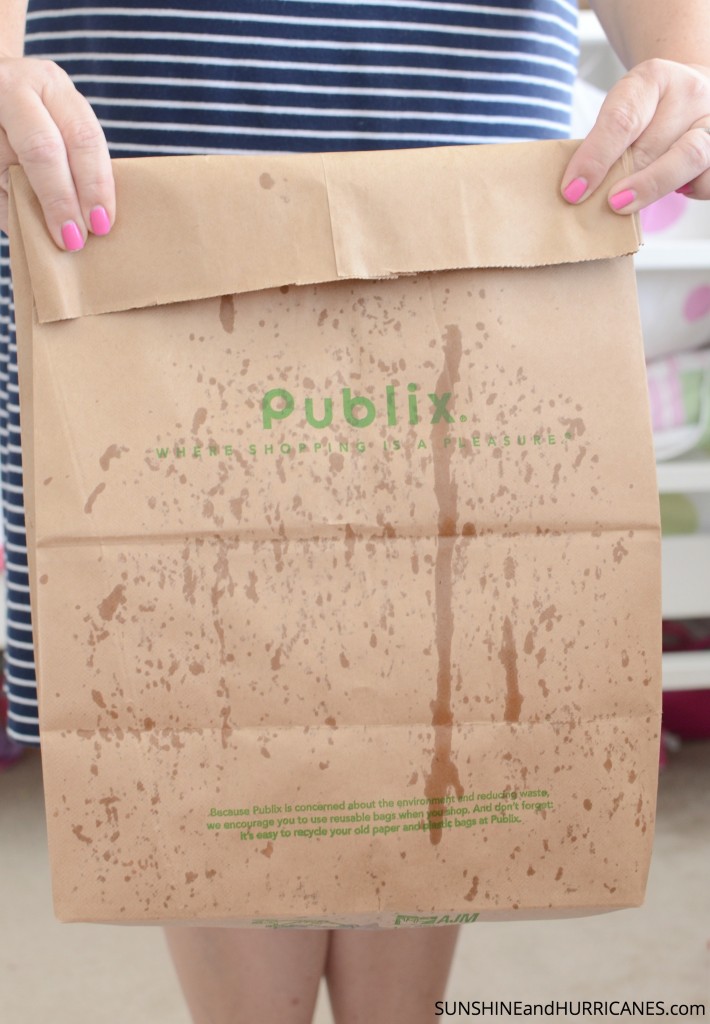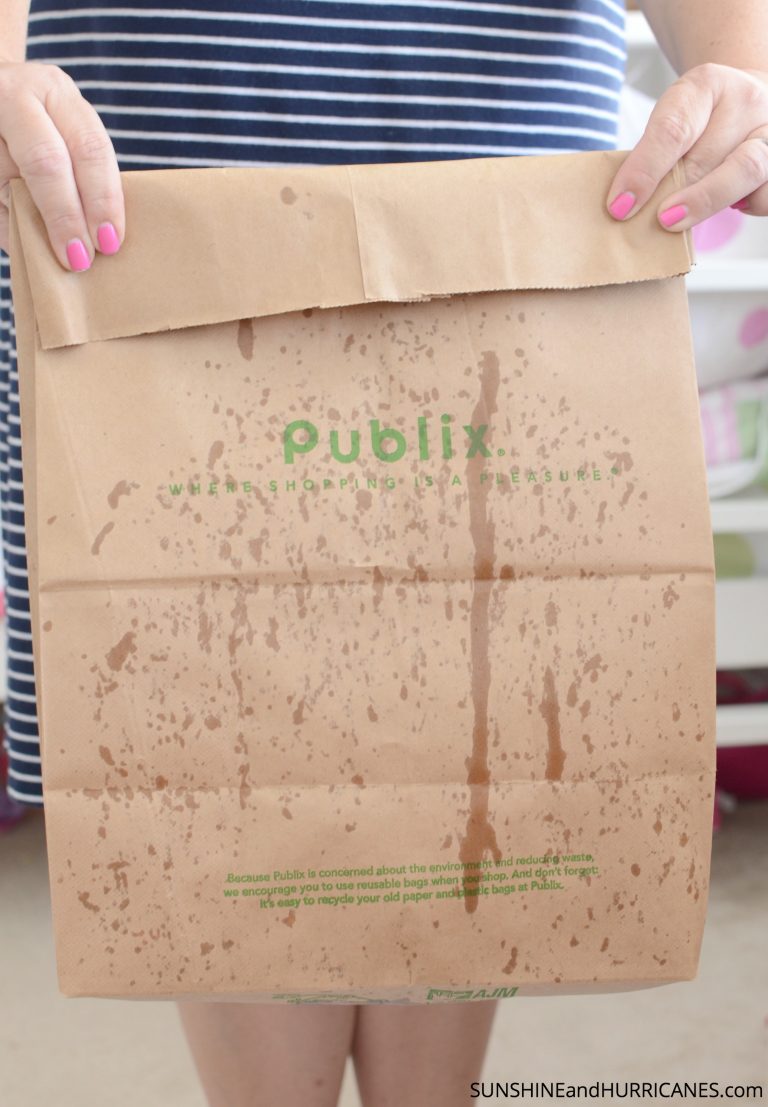 This is a great time to grab the kiddos and put them to work! Empty the popped corn into a large brown paper bag, I always grab a couple extra when I'm at Publix, my favorite place to grocery shop! Carefully pour the melted peanut butter over the popcorn, fold down the top of the bag and let the kids go crazy while shaking it. This really is the most effective way to coat the popcorn and, bonus, the paper bag does a fantastic job of absorbing some of the grease, you know, so you can eat more of this delicious peanut butter popcorn!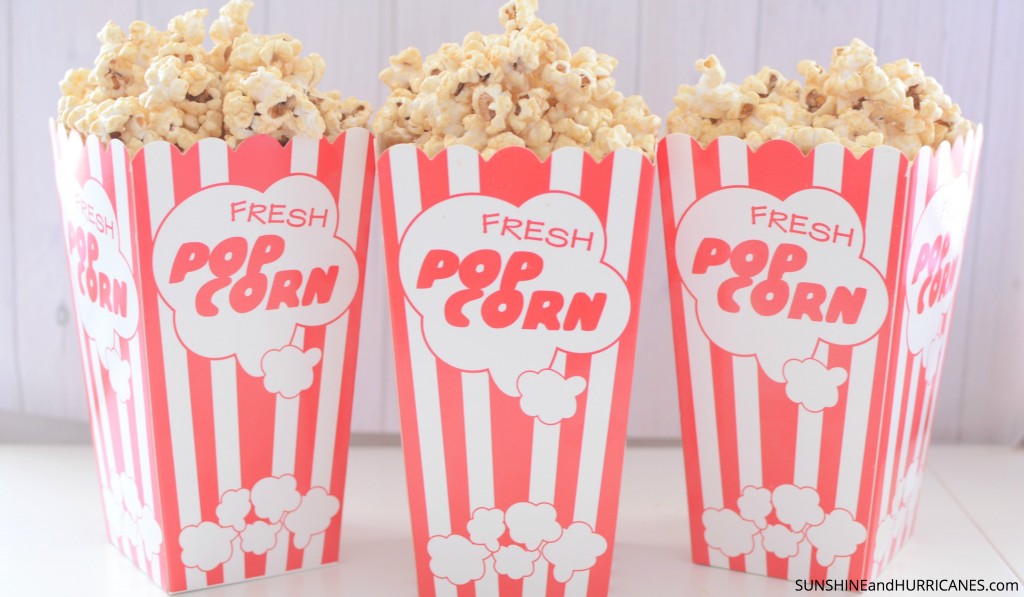 Pour the mixture into a big bowl or sometimes I grab these clever paper boxes so everyone has their own serving of yumminess. My kids love the fun element the boxes add and it's a no mess clean up, win-win!
Right now, you have the chance to participate in the Summer Storm Stock Up at your local Publix. Just purchase $30 of participating products, register at stormstockup.com and upload your receipt, and you will receive a $10 Publix gift card! How easy is that?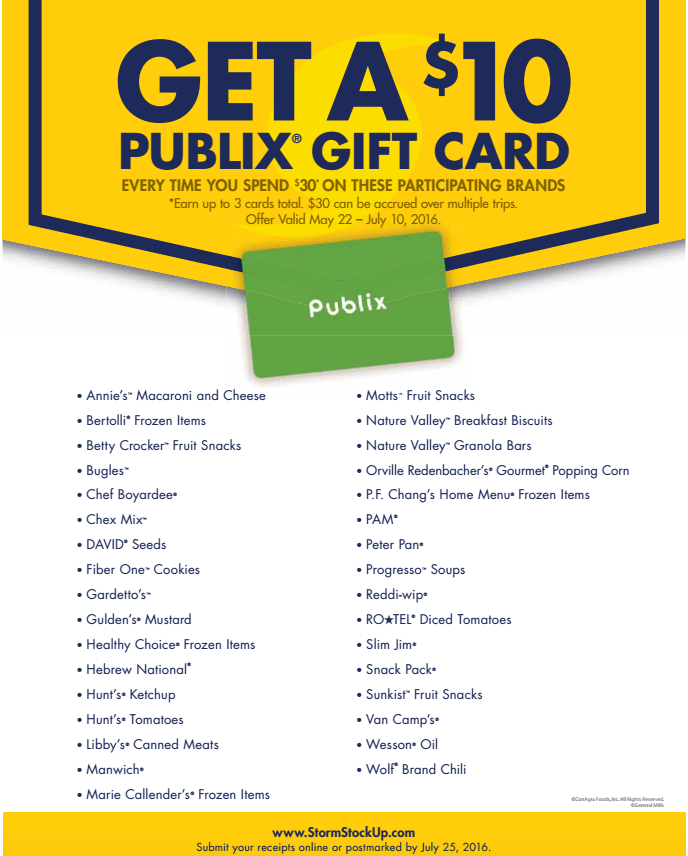 And, you can purchase your peanut butter, popcorn, and oil to make your family a batch of peanut butter popcorn, because the ingredients are all a part of the stormstockup.com promotion. I love getting a great value for my money and stocking up on so many great products that will see our family through the Summer months!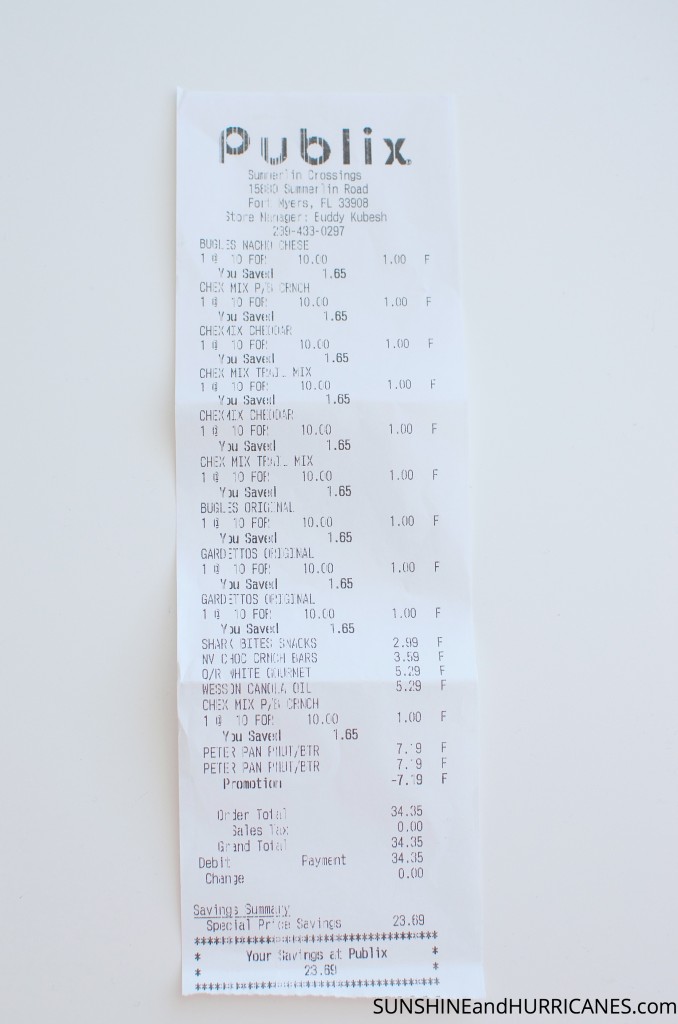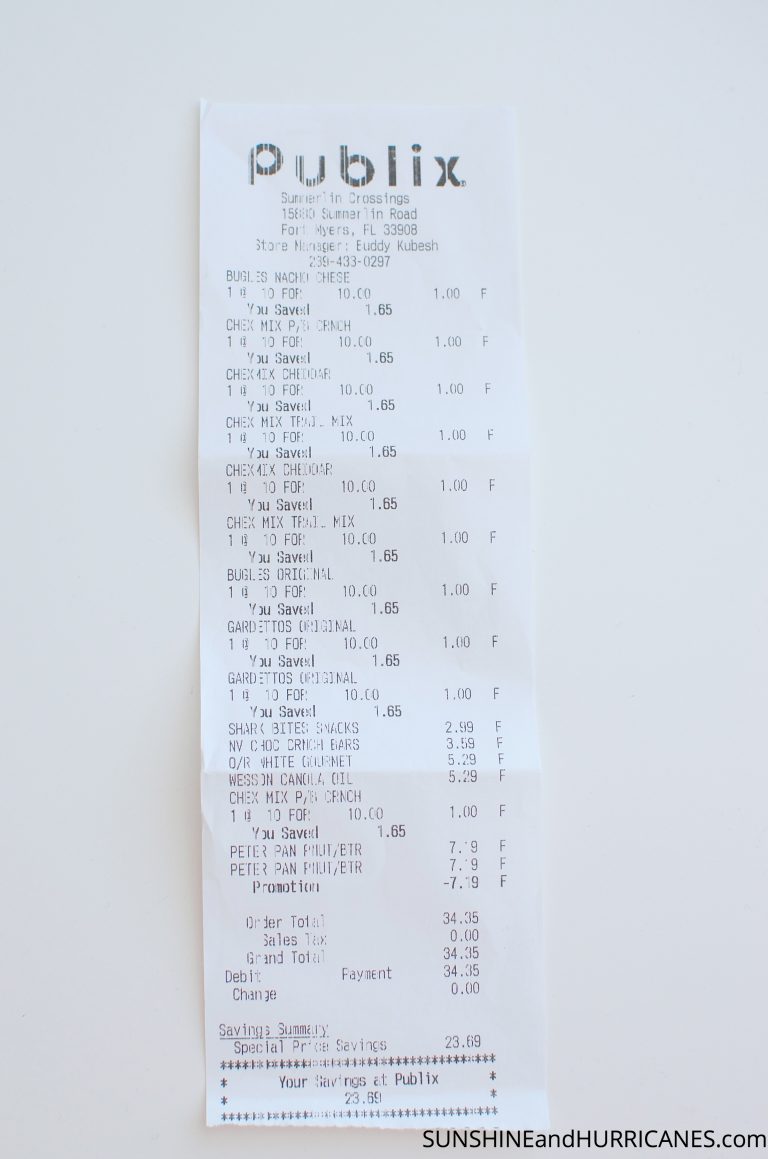 You're able to upload up to 3 receipts and take advantage of this fabulous promotion! I uploaded my receipt and the entire process took 3 minutes…I earned a $10 Publix gift card for only 3 minutes worth of work, pretty amazing!!!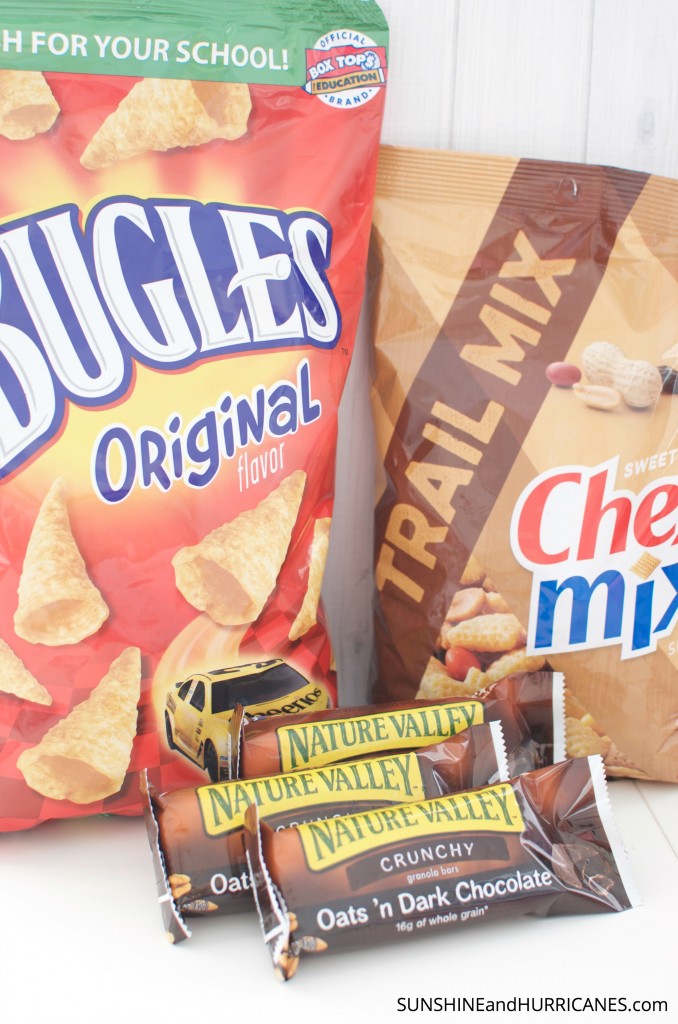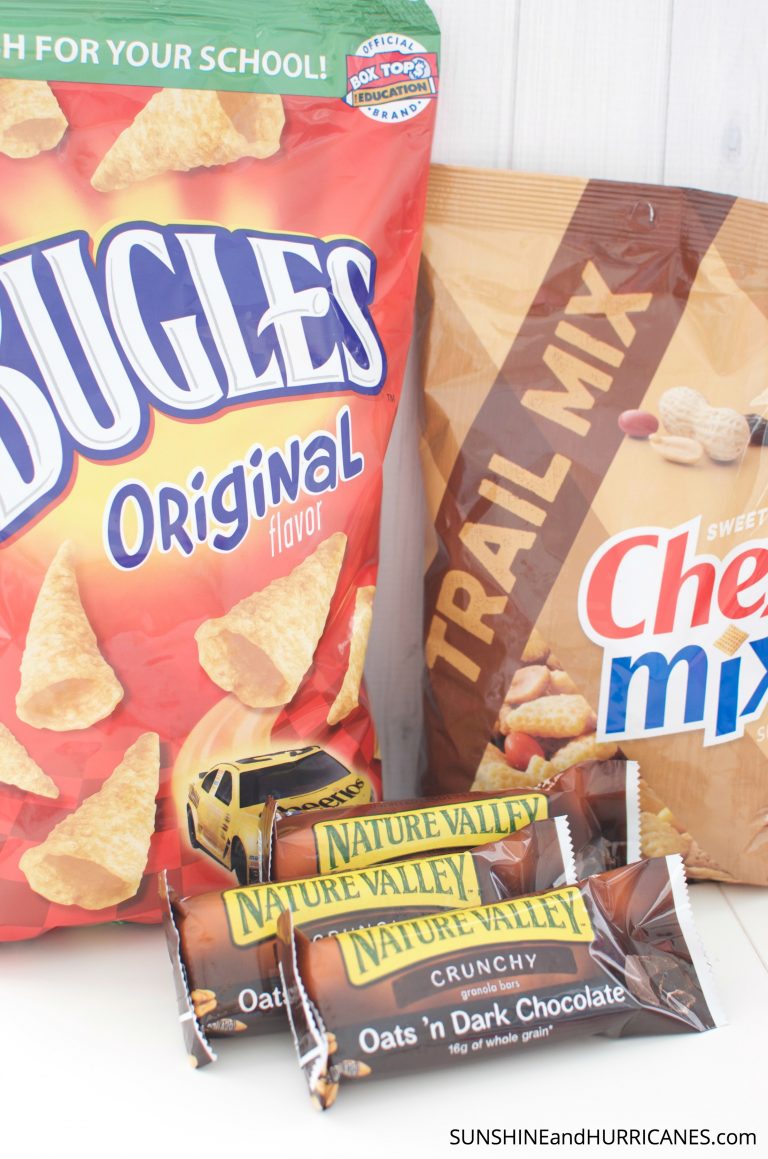 I took advantage of this deal to grab some extra snacks so we'll be set no matter the weather this Summer!
How's the Summer weather where you live? I'd love to hear about your best ideas to keep your family fed and content all Summer long!
We've got loads of amazing ideas to keep your family entertained all Summer long! Be sure to check out our Summer Boredom Busters That Won't Break The Bank and find out why I Hope My Kids Are Bored This Summer!