My hubs is a Florida native, yes, they really do exist, who loves authentic Florida cuisine. When we were dating, he mentioned that Key Lime Pie was one of his favorite desserts and definitely his favorite pie. When you're as serious about sweets as we are, you prioritize and subcategorize desserts. I found a recipe in an old Florida Cracker cookbook, tweaked it and was completely horrified when the pie came out of the oven a yellow/gold color.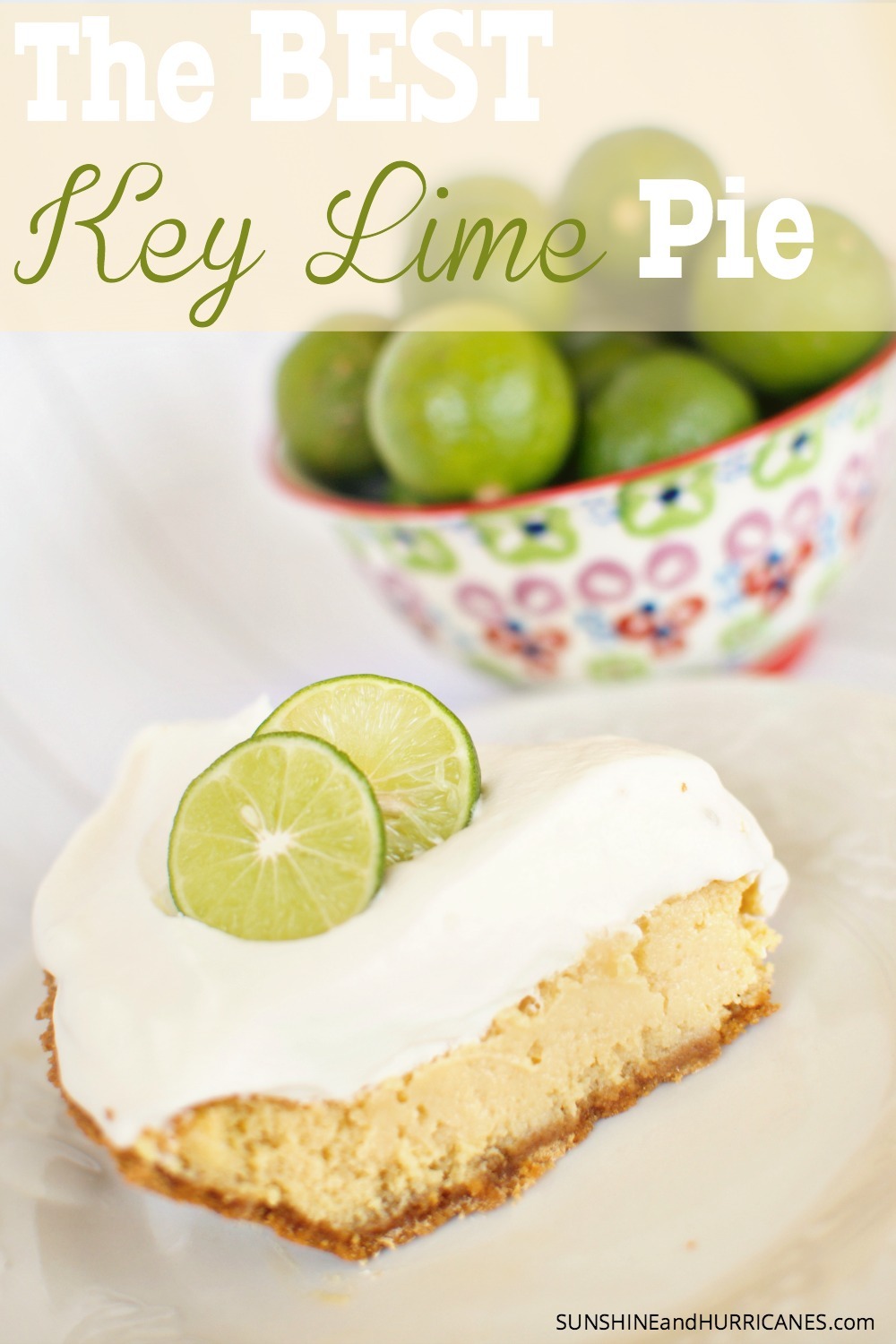 My Key Lime Pie Story
I was not a fan of Key Lime pie and the only ones I'd ever seen were in the pie carousel at Denny's or in a Mrs. Smith's box and they were ALWAYS a lime green color. I was unsure what to do and thought that if I just spread enough Cool Whip on top, maybe no one would notice.
I fretted all during dinner about that pie, hardly eating anything and debating if I should somehow trip and "drop" the pie before it could be served. I was hiding out in the kitchen, trying to save everyone the discomfort of complementing the pie, while dessert was served and weighing my options for a discreet exit.
My father in law to be kept asking me to come back in the dining room so I finally took a breath and did so, only to discover what he was really wanting was a second slice of pie and to tell me it was the best Key Lime pie he'd ever eaten! WHAT?!?!?!
I started nervously laughing and talking fast and laughing more because I was certain this was all a joke or he was just going out of his way to make me feel good…so I just kept standing there, slightly hysterical in a silent room, while my future in laws began to question my mental fitness.
This went on for hours, in my head, but probably only 30 painful seconds in reality before I began gasping out an apology about the pie color and taste and how I just knew it was awful and I truly did know how to bake but had never made a pie from scratch before and I didn't even like Key Lime pie and I was quite sorry for acting like I knew all about pie or Florida or dessert or anything else. (Sidebar: I'm bad with silence, especially when I feel under duress, so I just kept rambling, repeating myself, talking faster, not breathing, you get the picture.)
Finally, my dear hubs asked what I was talking about and informed me that he'd never seen a green Key Lime pie in his life, nor had anyone else at the table, and the pie was truly delicious. My eyes kept darting around the table to see if this was the truth and the nodding heads seemed to indicate yes. I guess the real proof was in the 2 empty pie plates that evening but it is something that even 20+ years later, we laugh about.
So, prepare yourself, I've been told by dozens of people that this pie is the best they've had and I guess that's true because it's definitely highly requested by friends and family. The best part, it is SO simple and perfect for all the Spring and Summer gatherings!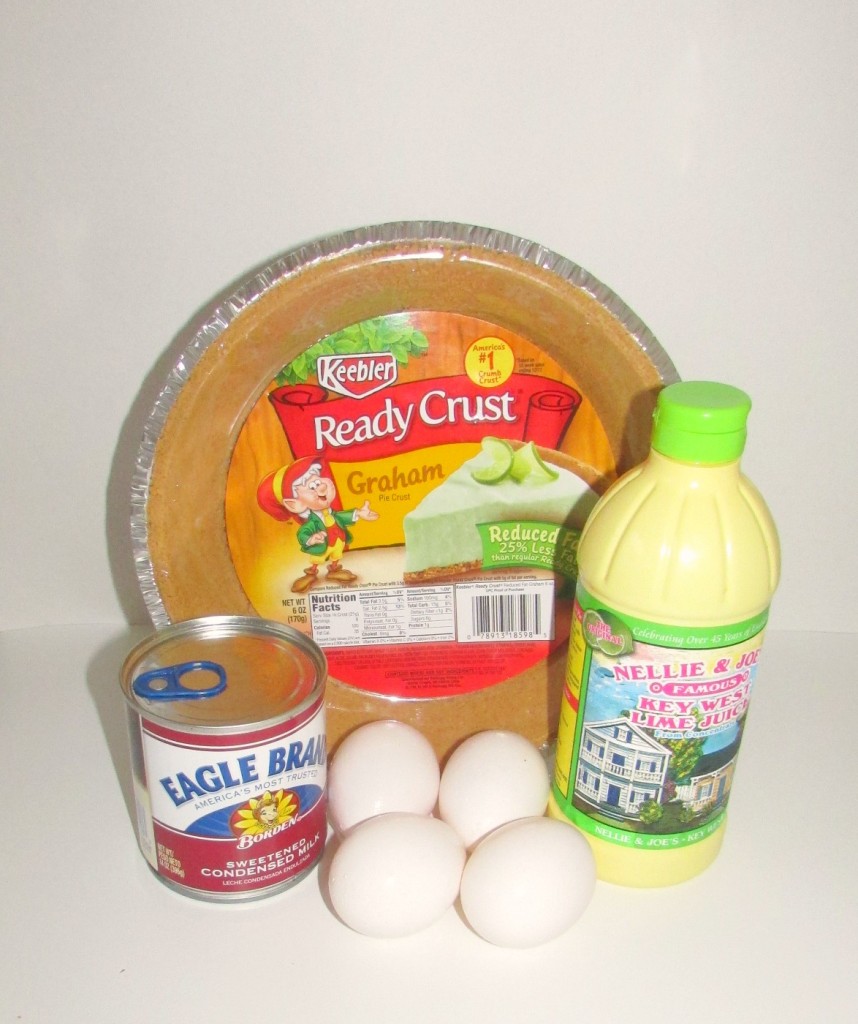 Authentic Florida Key Lime Pie
4 eggs, separated(you'll only use the yolks)
14oz can of sweetened condensed milk(I've used the low fat version w/no complaints)
2/3 c. Nellie & Joe's Key Lime juice (I've used fresh squeezed juice and there was no taste difference, I've used other brands of prepared juice and there was, definitely go for the Nellie & Joe's)
1/2 tsp. cream of tartar
1 store bought graham cracker crust(I've made the crust from scratch but, again, really no taste difference and it saves time, so I'm okay with it)
Place the egg yolks in a medium sized mixing bowl and beat them until they are thick and light in color, then add the sweetened, condensed milk, the key lime juice and the cream of tartar, mix until well blended, pour into the prepared crust: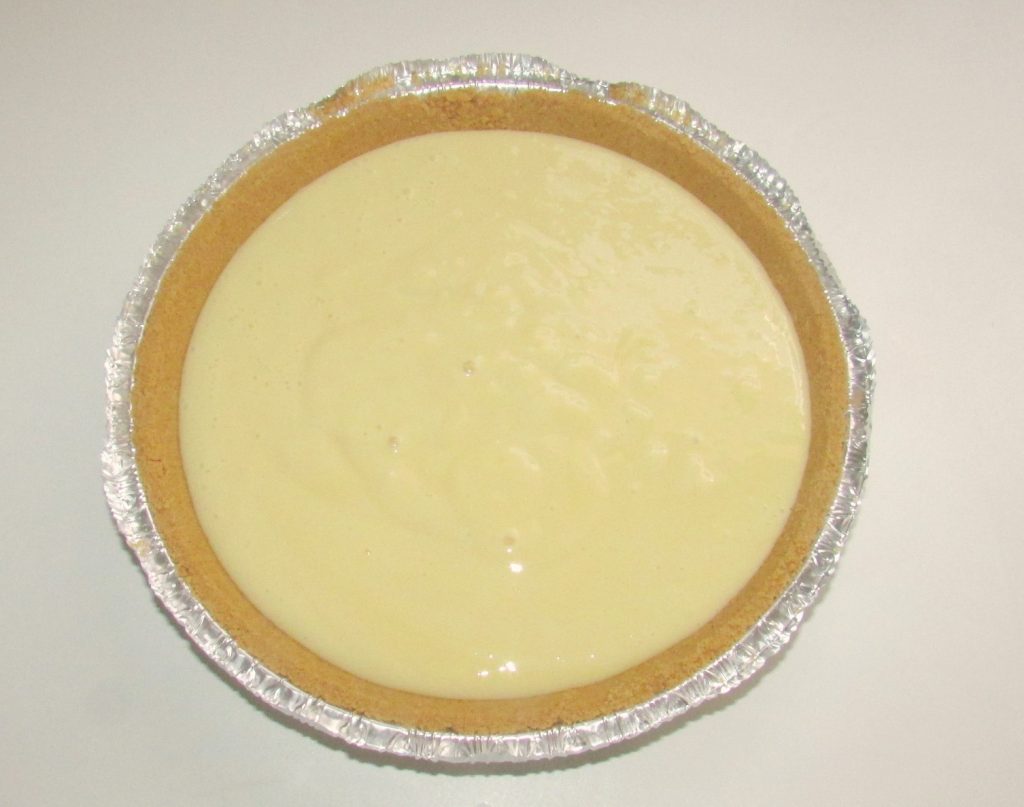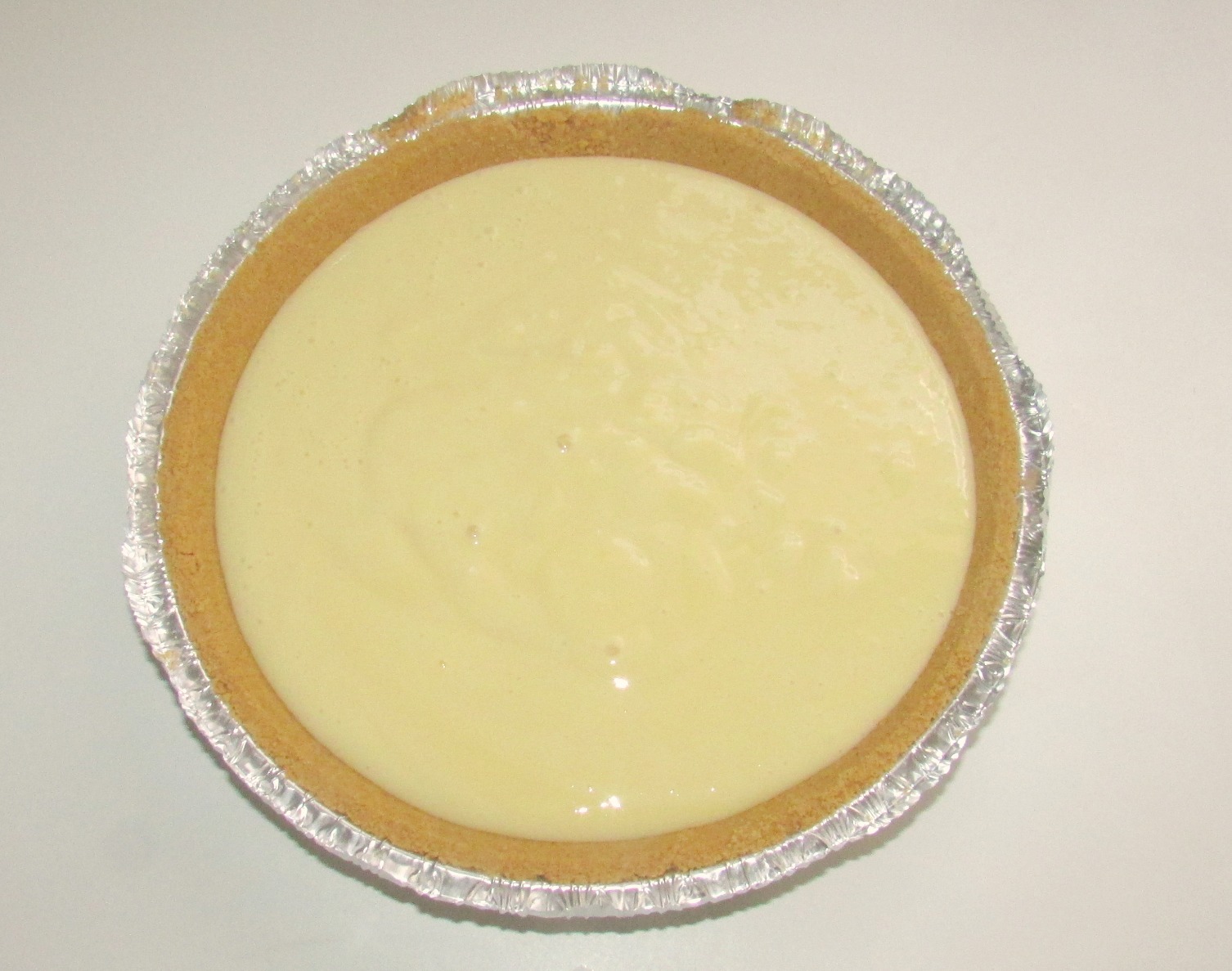 Bake at 300 degrees for approximately 20-30 minutes or until pie is set, I usually aim for mostly solid with a knife inserted test.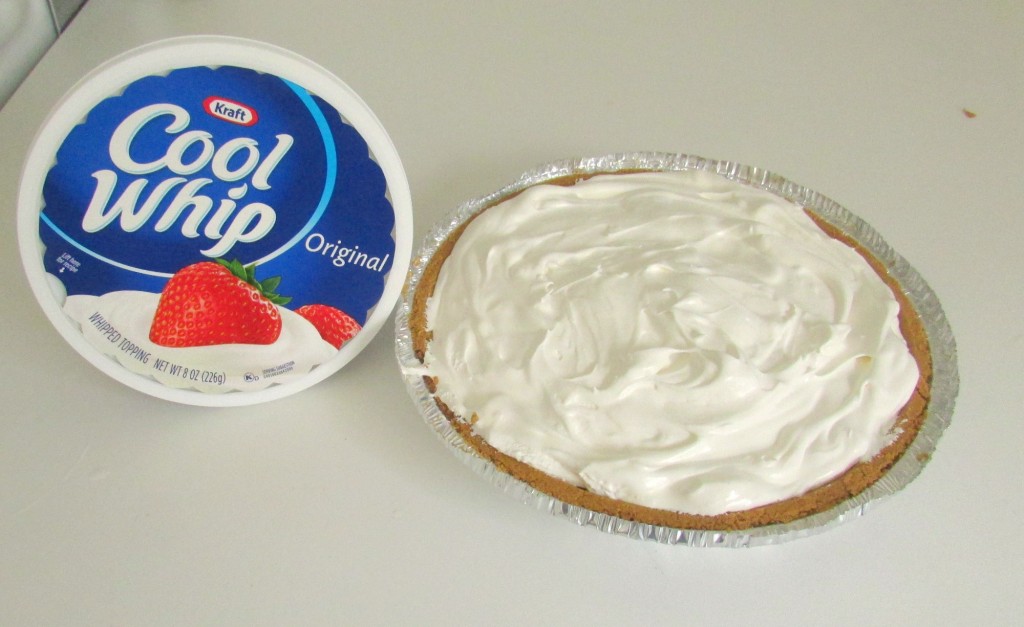 Allow pie to cool and then place in refrigerator for 4 hours or more to completely set and thoroughly chill. I've also made over a dozen pies at one time, for a large event, and froze tehn a couple weeks in advance like this with no trouble at all so definitely make ahead if that suits your schedule.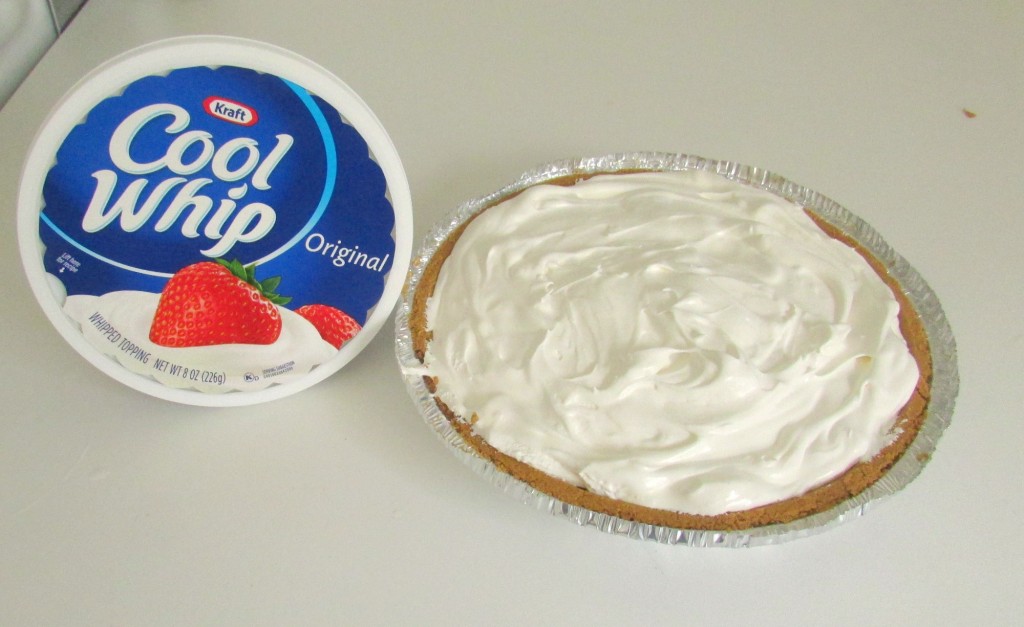 My family likes Cool Whip smothered all over their pie or straight from the container or on pretty much any dessert so I spread it on but it's totally optional. You could be fancy and make meringue or something. Either way, you've got a dessert recipe that is sure to impress and nobody has to know how easy it was to make! Great for a BBQ, picnic or really just about any occasion.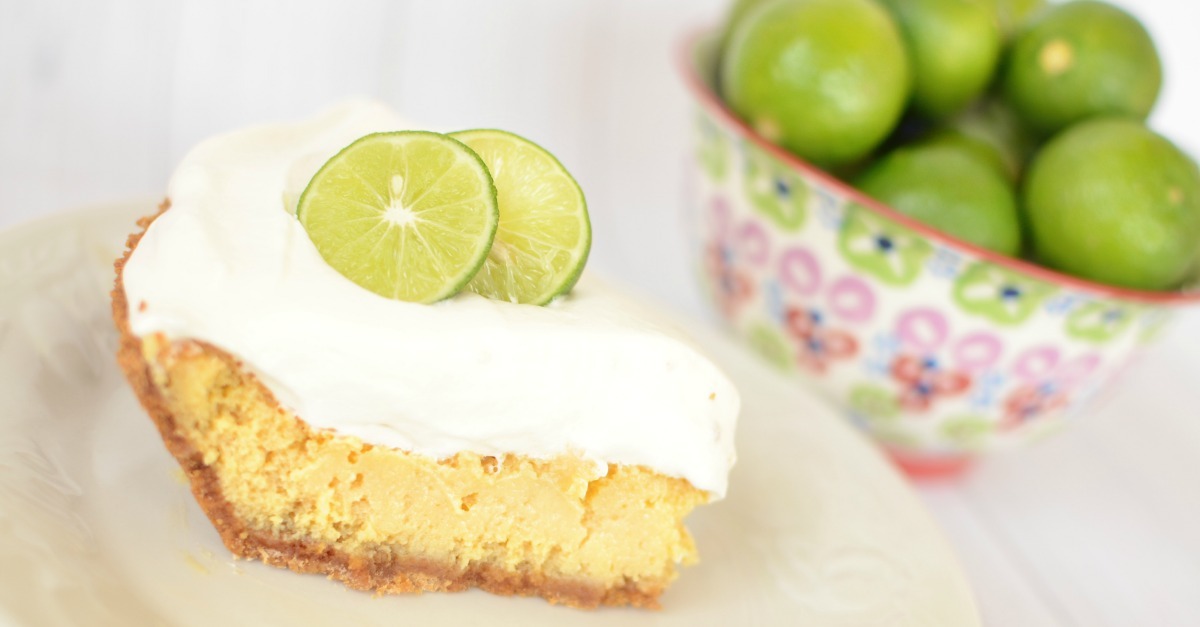 If you liked this, then don't miss these other recipes: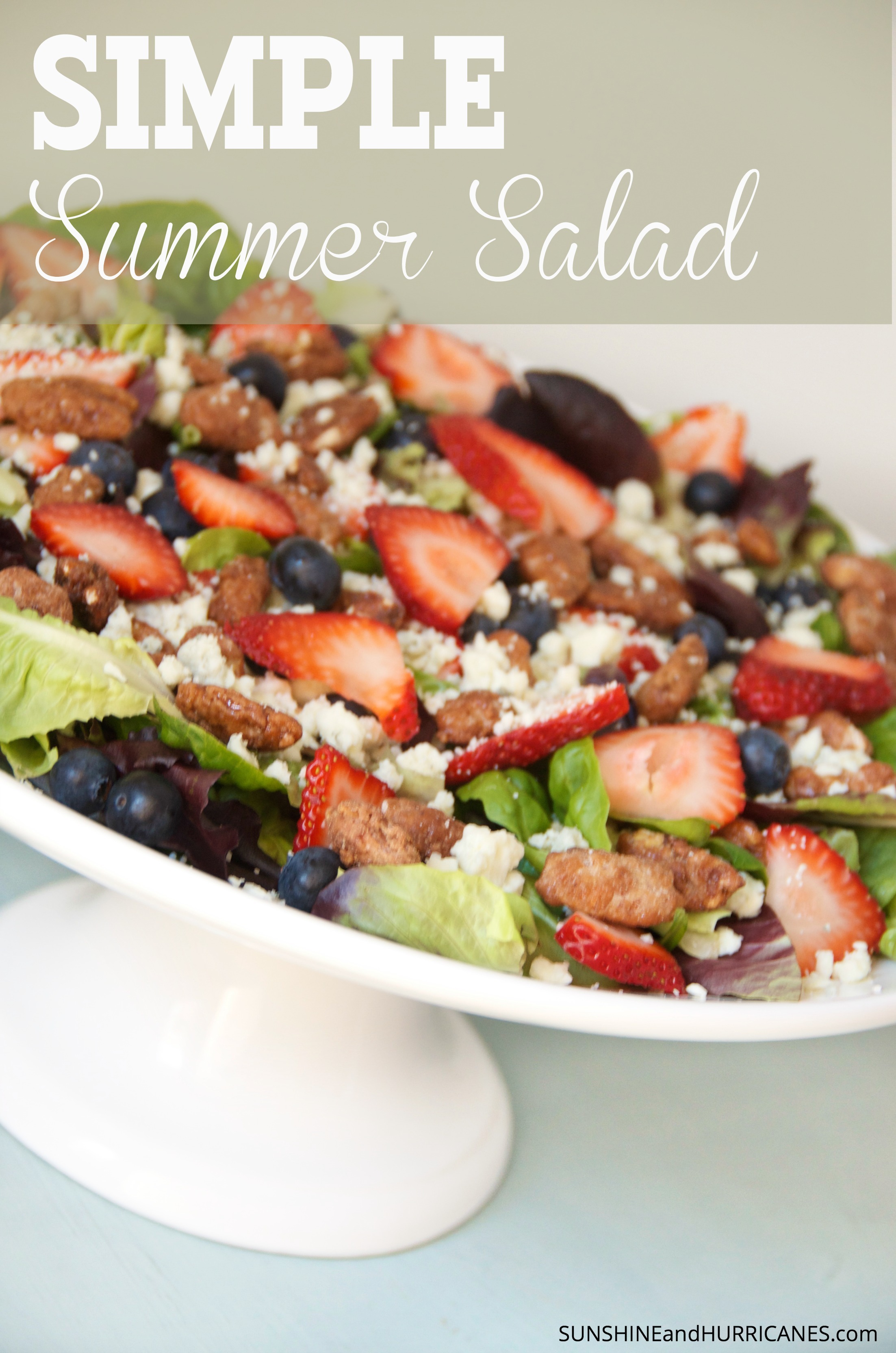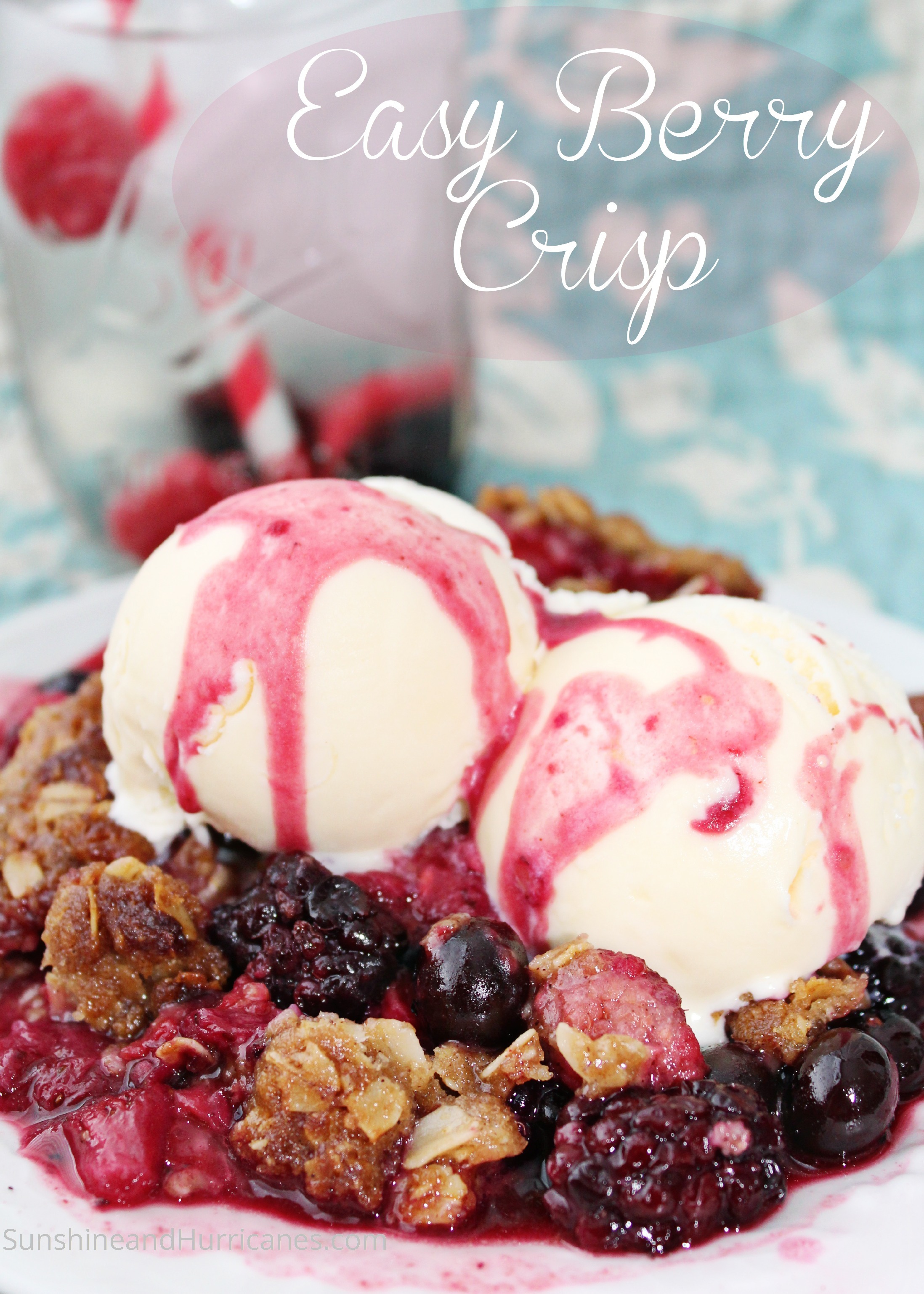 Have you ever had authentic Key Lime Pie?