We all know, raising teens is truly challenging. But raising christian teens, who remain strong in their faith during these difficult years, often feels like you against the world.
It can be hard to balance their need for space to begin finding their own way, with your responsibility to make sure they don't stray too far from the path and find themselves lost. Our prayers during this time can be powerful, but our parenting has to be as well.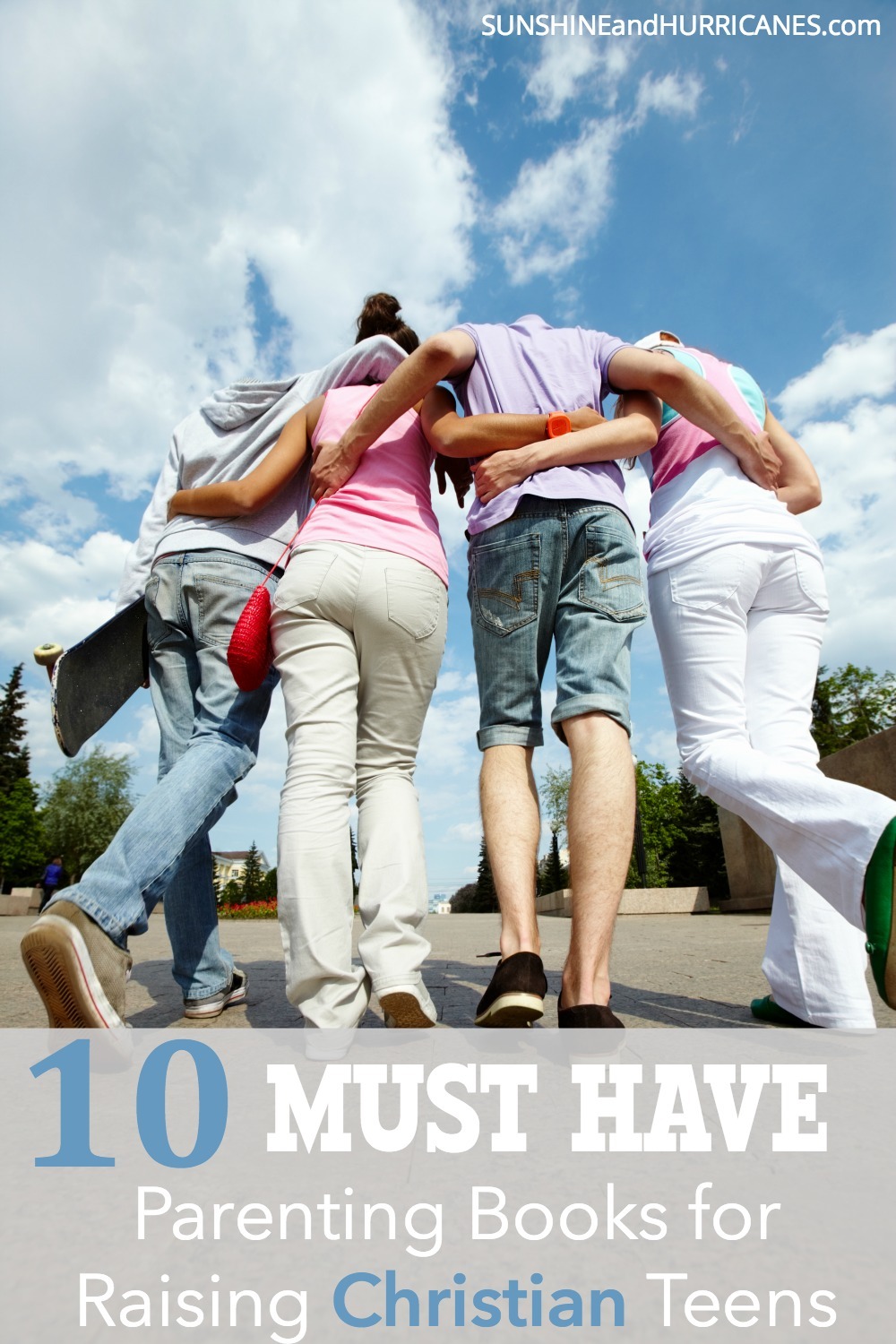 Luckily, we have not be left alone to figure it all out ourselves. There is so much wisdom available to help us lovingly guide our teens and help them build the rock solid christian foundation they need for their future.
These christian parenting books have become invaluable resources for my family and many others in my church community. They tackle all the tough issues, the ones that parents of teens have faced for generations as well as ones unique to this generation.
10 MUST HAVE Parenting Books for Raising Christian Teens

Sticky Faith I cannot say enough good things about this book. If you're a Christian parent looking for a viable resource to raise your children with a lasting faith, this is it.I've used it in a Sunday School setting and read independently and it is what has guided our family in decision making in many areas. This is a great read no matter the ages of your kids but if you haven't read it by the teen years, you definitely must!


Your Teenager Is Not Crazy Admit it, the thought has crossed your mind, "This kid is CRAZY!", like the certifiable kind! Have no fear, this book helps you explore God's amazing brain design in an easy to understand way and gives you the tools to really understand what is happening with your christian teens.


If I Had A Parenting Do Over The author, youth culture expert Johnathan McKee, explores his own mistakes & wins through his journey of parenting 3 kids along with the research he's done over the last decades. With practical applications, real life examples, this makes a compelling read and provides the benefit of 20/20 hindsight.


Plugged In Parenting: How To Raise Media Savvy Kids With Love, Not War Parents struggle to not raise their children in a "bubble" yet don't want to subject them to completely inappropriate content. Media expert Bob Waliszewski makes a compelling case for teaching teens discernment when it comes to media and not just outright banning things. I love the relational aspect of this book and the practical way it helps you teach your kids to develop good judgement. Definitely check out Bob's site: Plugged In for in depth reviews of movies, TV shows, music & more, excellent resource when determining if something is age appropriate for your children.


Right Click: Parenting Your Teenager In A Digital Media World Practical guide to responsibly navigating social media, cell phones, tablets, home computers and more. Learn to use digital media to unite, not divide your family in a God honoring way.


Tough Guys and Drama Queens Full of time tested, Biblically based advice from years of running a Christian residential treatment center for teenagers, you'll find solutions for dealing with conflict, working on relationship and establishing expectations.


Raising Grateful Kids In An Entitled World Mother of 3 and Christian writer Kristen Welch shares her real life experience in helping her 2 teens and tween daughter learn that saying yes all the time leads to more problems than expected. Authentic read with ideas to help your family keep their priorities aligned with God's through any of the childrearing years.


The DNA of Parent-Teen Relationships I have a huge respect for Gary Smalley and growing up in church, have taken several of his studies in a classroom and read many of his books. This is fabulous, Bible based perspective on having positive relationship with your child to set them up for success throughout adolescence. Written with his son, Dr. Greg Smalley, there's a great balance of advice, application, and funny anecdotes to make this read a breeze!


Boundaries With Teens Biblically based advice from renowned counselor Dr. John Townsend, you'll be able to navigate the challenging teen years with your parent/child relationship intact….and with the added bonus of not losing your mind! Knowing when to say yes and how to say no will make a world of difference in your parenting and help you raise confident christian teens.


The Five Love Languages of Teens You may have walked through Chapman's Love Languages as a couple or a parent of younger kiddos and you'll want to revisit this version now that you've got teens. I love the applications given to help improve communication and continue helping your teen feel loved beyond you shouting "I LOVE you!" as the door slams behind them…
Looking for more great tween and teen parenting resources?
The Surprising Thing To Say To Keep Your Big Kid From Growing Up Too Fast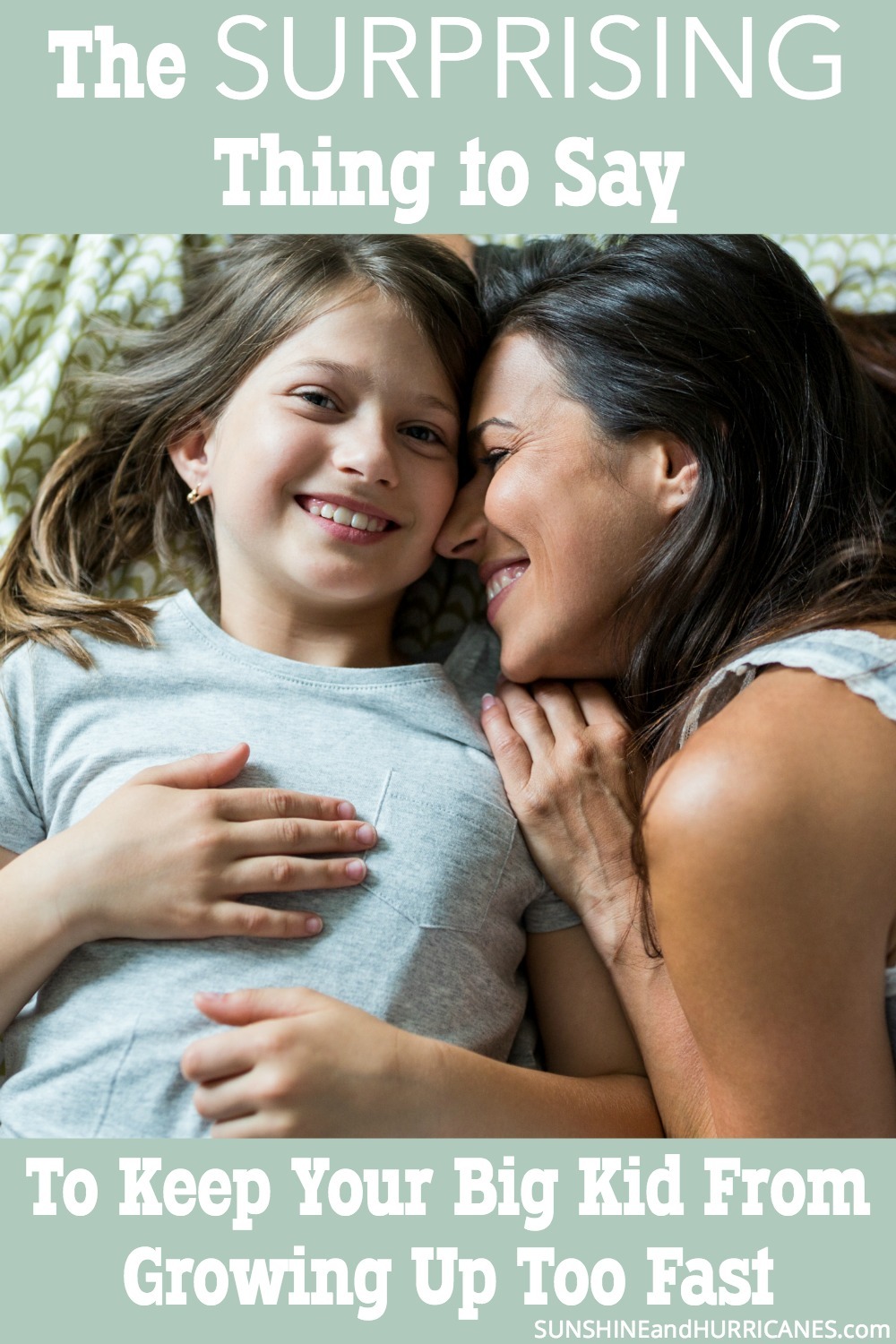 10 Ways To Build A Rock Solid Relationship With Your Teen (or Tween)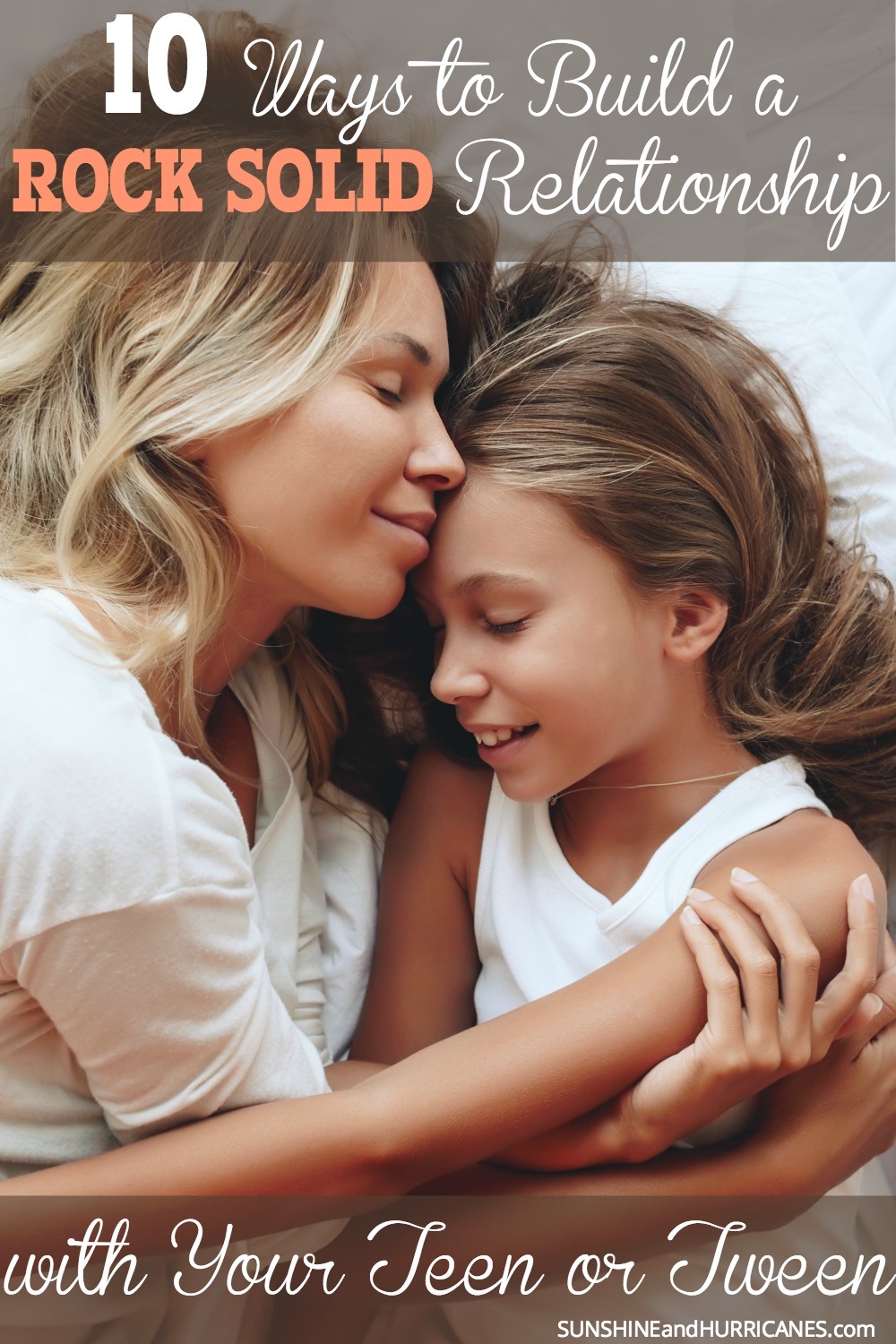 What advice would you give to other parents raising christian teens?