Inside:Thanksgiving Printables- Decor,Activities and More
Thanksgiving is right around the corner, and before you know it, we'll be carving the Thanksgiving turkey. Whether you're looking for fun ways to decorate your home for Thanksgiving or you want to add something special to your Thanksgiving table, we've got you covered!
This Thanksgiving printable Round-Up has everything you need to make your Thanksgiving a success! The best part? These printables are all FREE!
Thanksgiving Printables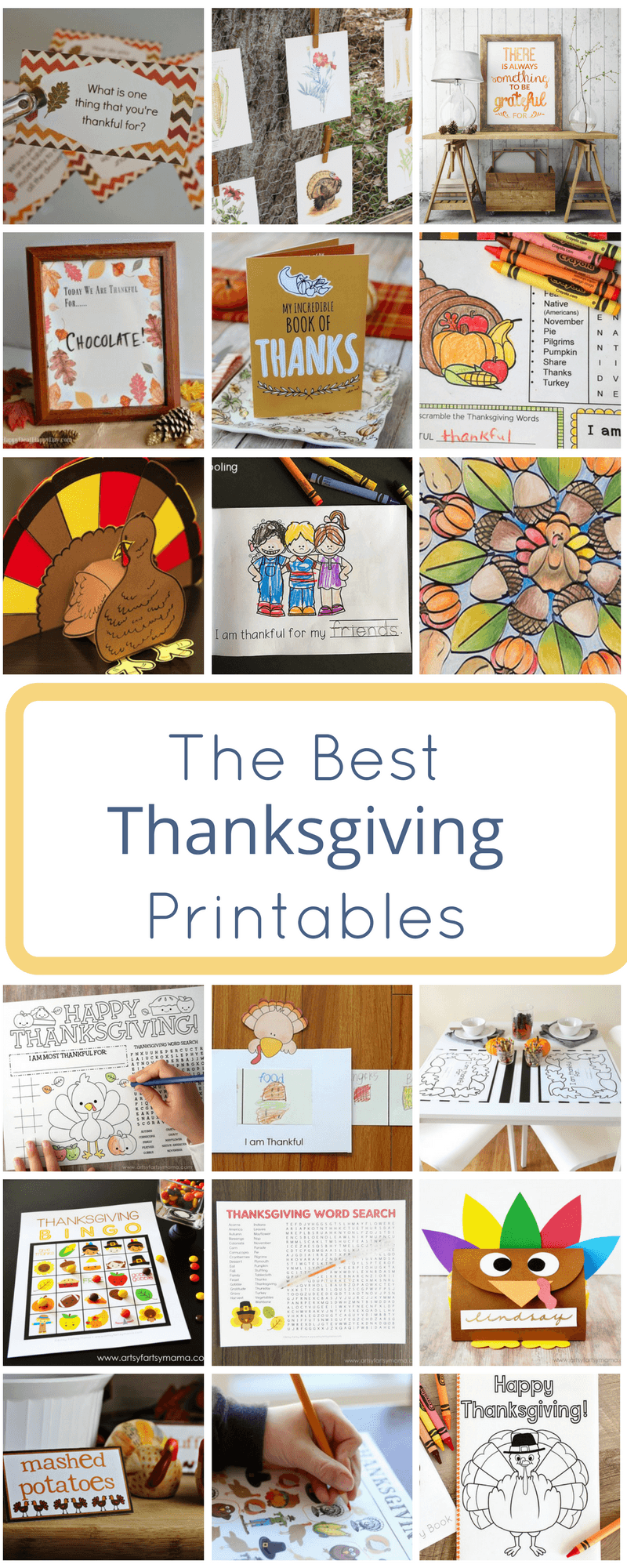 Decorations
If you're on a tight budget or are looking for some last minute decorations, these free printables are perfect for your home! These beautiful printables are a cost-effective way to decorate your home for Thanksgiving.
Thanksgiving Wall Art
Activities
Thanksgiving is all about spending time with family and being grateful for what you have. These activities are entirely focused on giving thanks, and learning more about the Thanksgiving holiday. Use these activities in your classroom or to keep your kids busy while you're cooking.
Thanksgiving Bingo

Thanksgiving Word Search
Table Decorations
Decorating your table for Thanksgiving doesn't need to be expensive! These printables will allow you to create the perfect table on a tiny budget!
Related:
The Grateful Turkey; Thanksgiving Gratitude Craft
Christmas Printables; Gifts, Activities, Decor and More
An Elf on the Shelf Break-Up Letter