At the holidays, we always want to help our children to understand the meaning behind the celebrations and to teach them gratitude for all the blessings that life has brought to them. The Grateful Turkey is a simple and fun project for your kids that will give them the opportunity to think about all they are thankful for this year.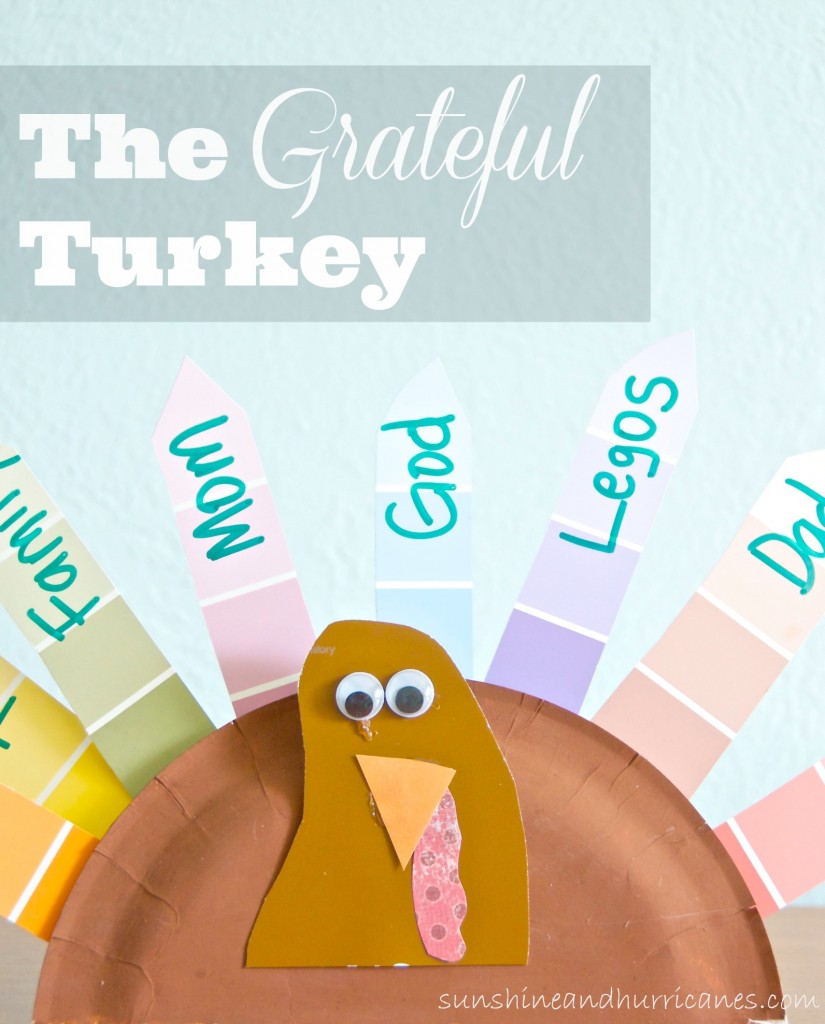 The Grateful Turkey could even be an easy family night activity to help everyone focus on gratitude and it would make a lovely table decoration that your little ones will be proud to share.
Grateful Turkey – Thanksgiving Gratitude Activity
Here's what you need:
Paint Samples from the Paint Store
Brown Paint
Paper Plates
Google Eyes
Glue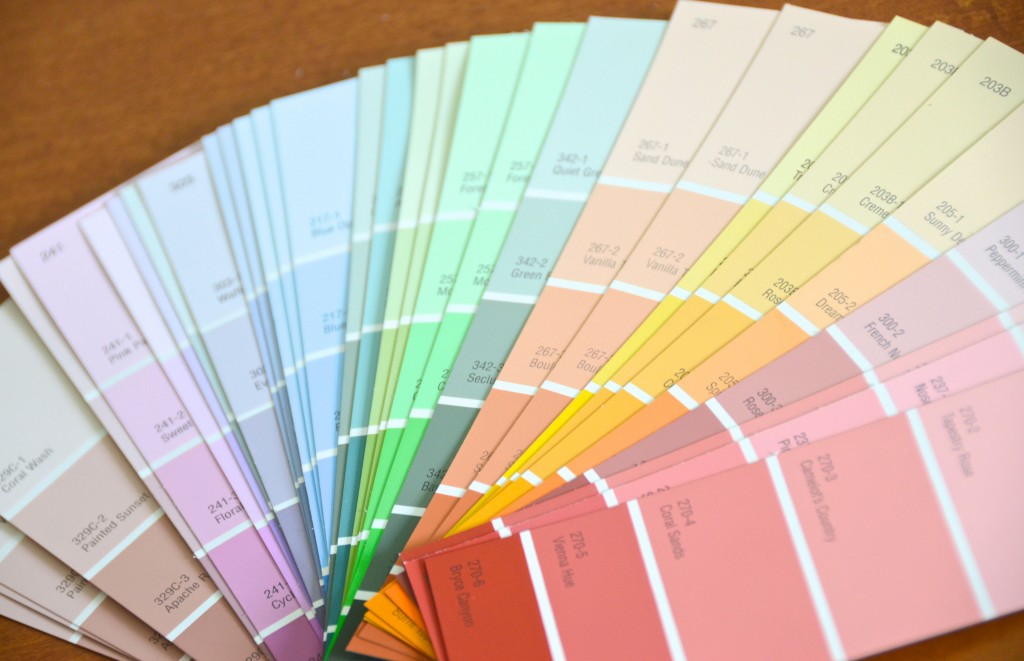 Take a paper plate, you can use whatever size you have on hand, I used a 6″. Fold the plate in half, cut along the fold and then paint the backside brown.
While the brown paint is drying, grab the paint color samples you collected from the home improvement store and cut the colored strips in half, removing the pre printed paint names. Trim a point at the end of each paint card.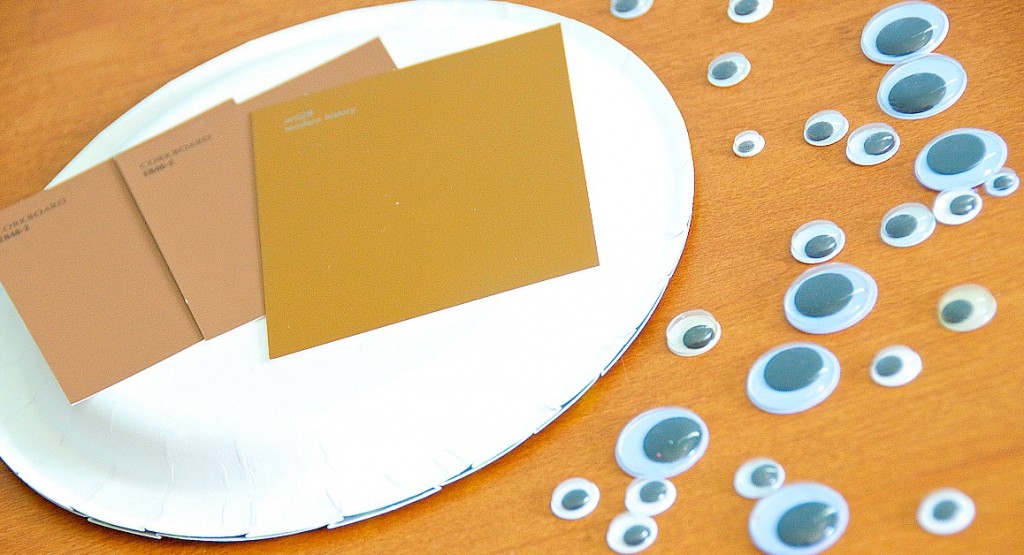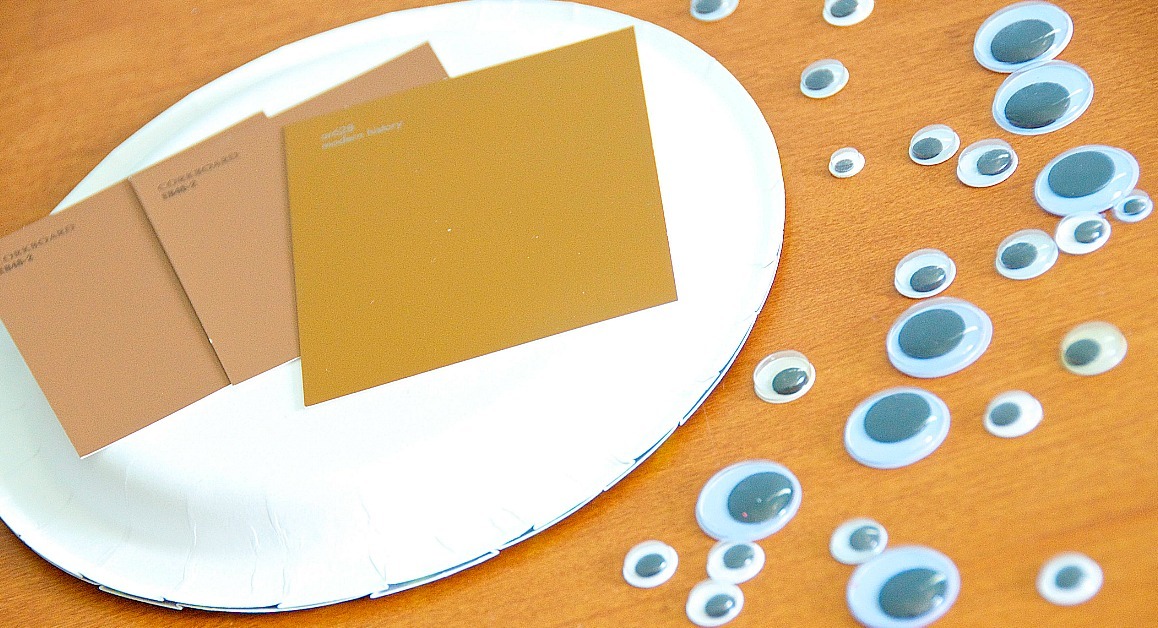 I also grabbed some solid square samples that were perfect to cut out a turkey's head, added some google eyes, beak & wattle to give the bird a personality!
Use Sharpie markers to have each person write something they're grateful for on the strip. Lastly, glue the paint strips to the back of the turkey and you're ready to celebrate GRATITUDE!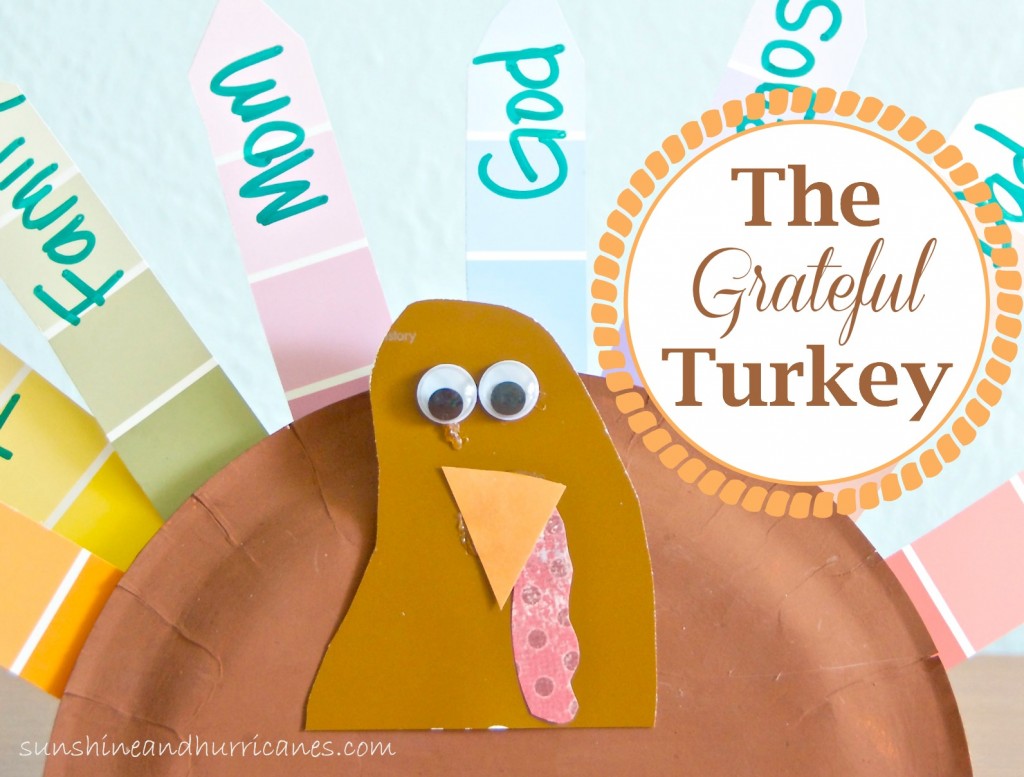 Get creative with this little project and remind younger kiddos of the many benefits and blessings they have whether it's material objects, like Legos, or the opportunity to go to school, a family, or clean air.
Our Grateful Turkey would also be the perfect activity for a class party or as an easy craft for a teacher to use as part of a Thanksgiving unit.
Looking for other fall holiday crafts?
Follow Sunshine and Hurricanes 's board Fall Festivities! on Pinterest.
As we head into winter you may also like a few other easy craft ideas for kids: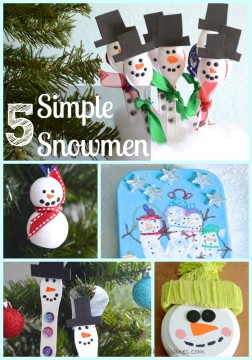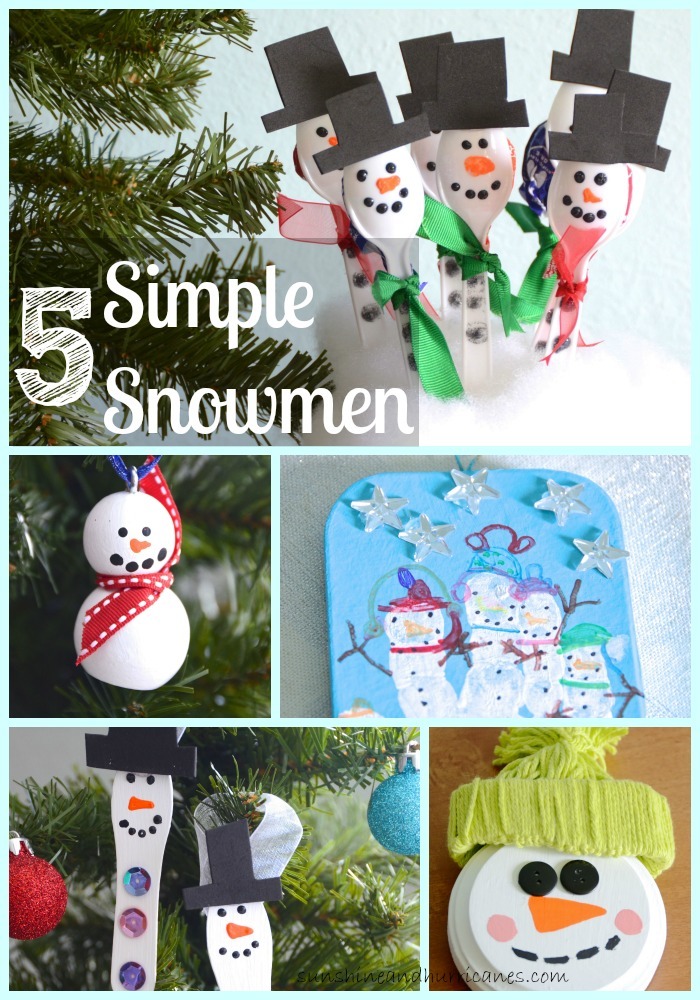 Mixed Media Christmas Ornament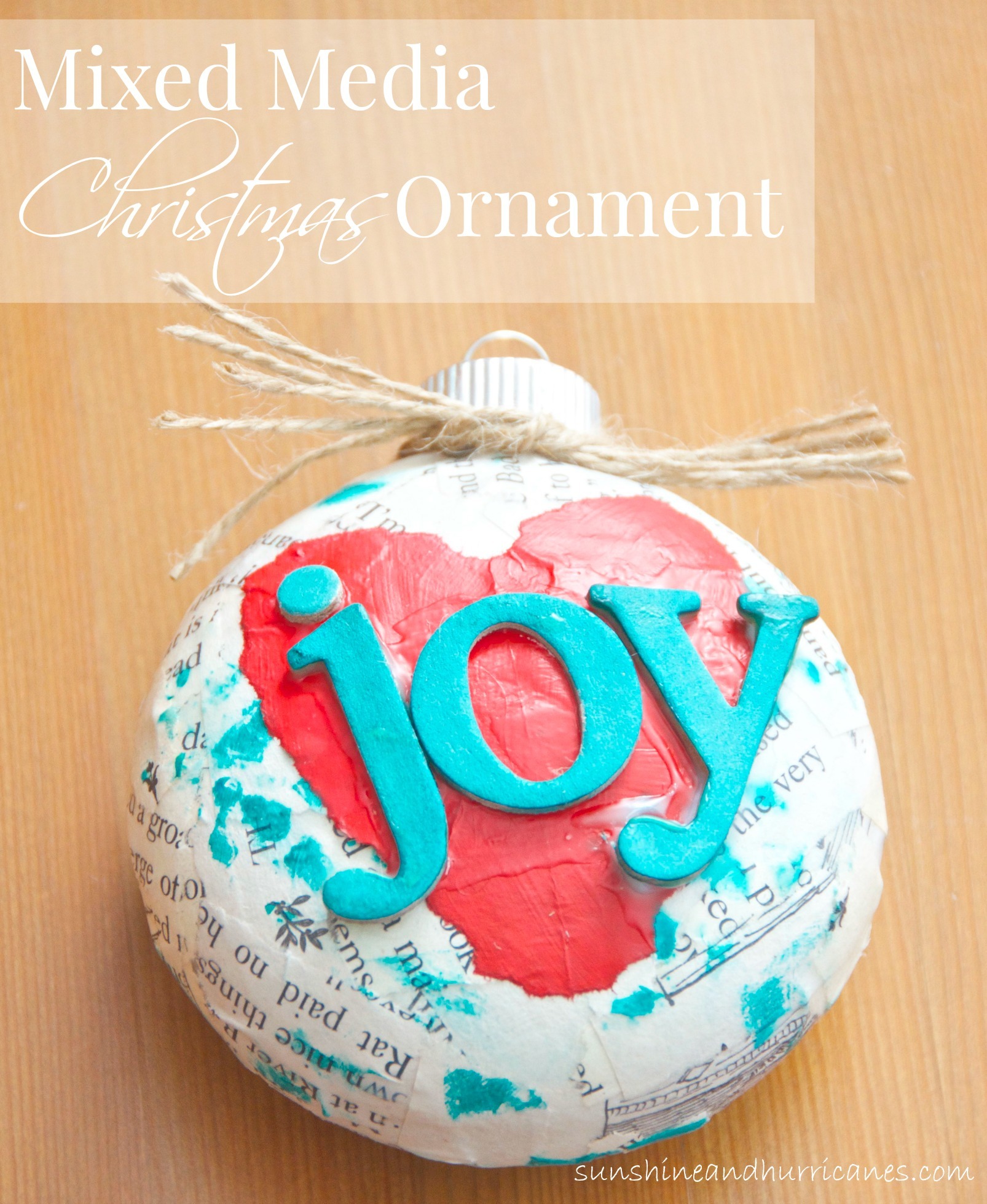 What do you think your kids will write on The Grateful Turkey feathers?