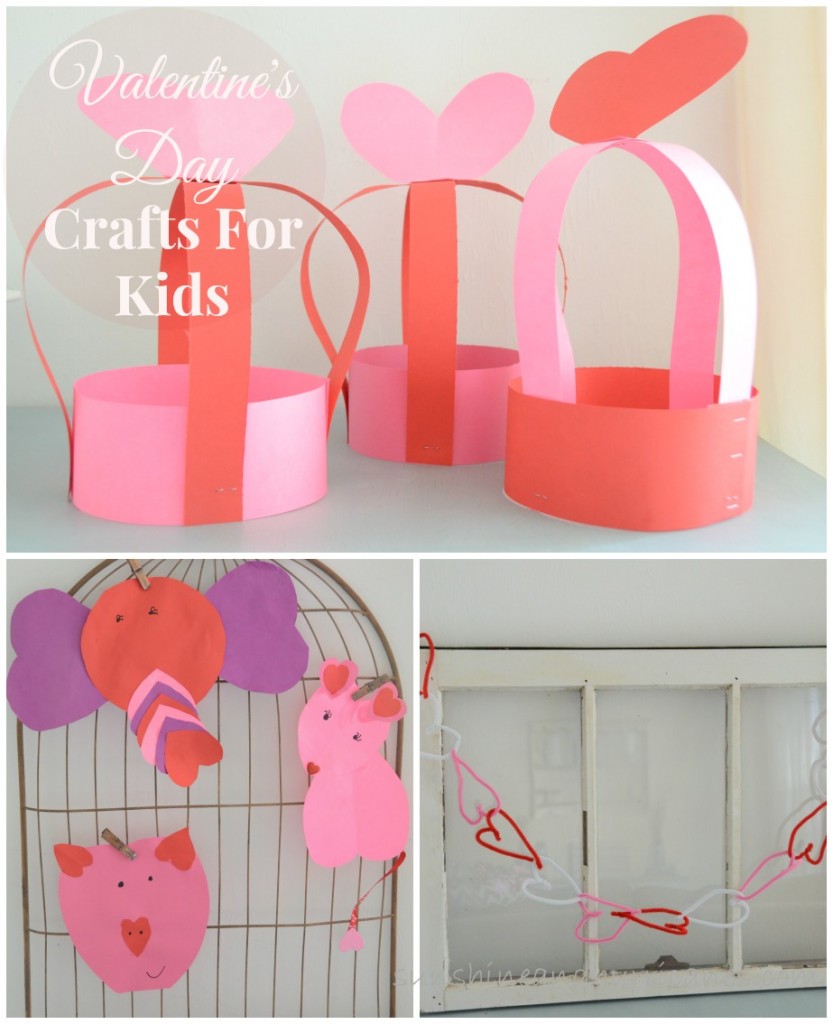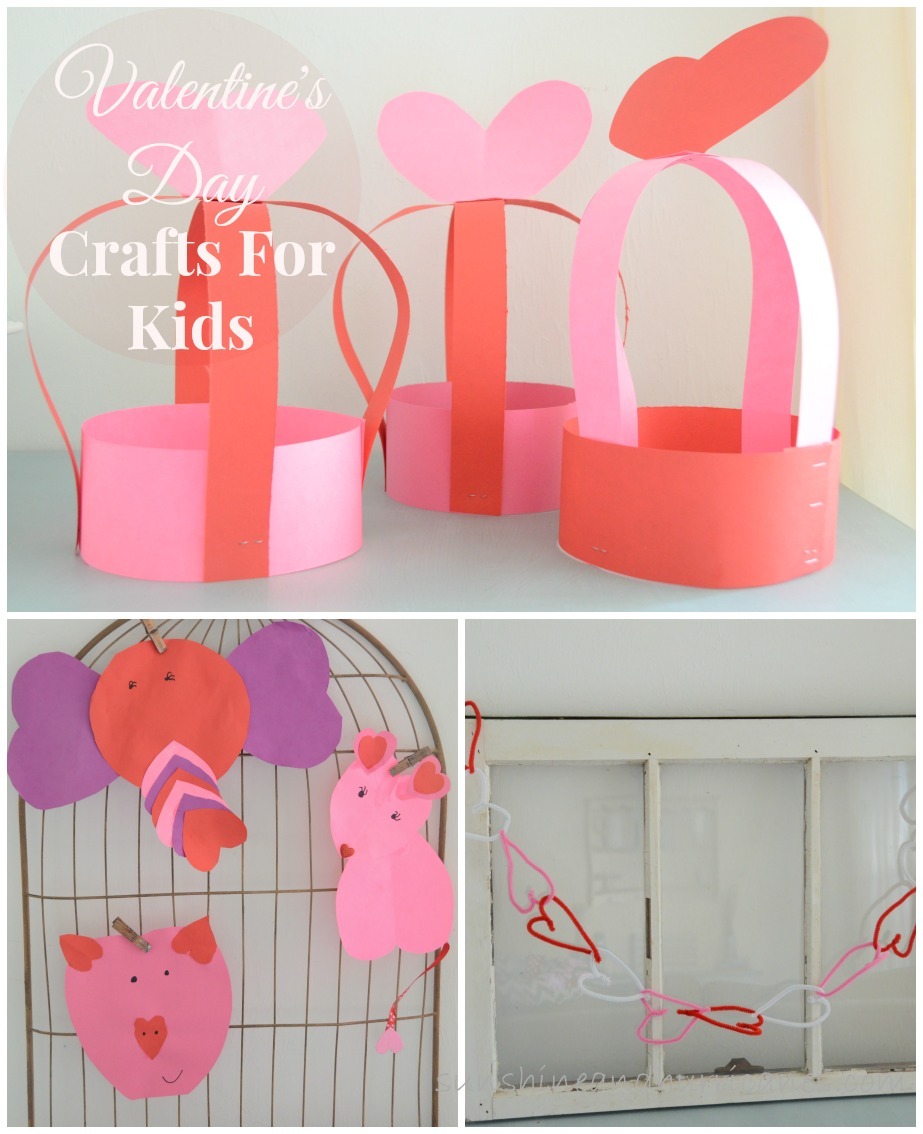 These Simple Valentine's Day Crafts For Kids are perfect for helping with the class party, having a few neighbors over to celebrate or a fun afternoon activity with the kids! Here are 3 super simple projects that are sure to a hit with the kids and the adults, mostly because there is very little clean up involved!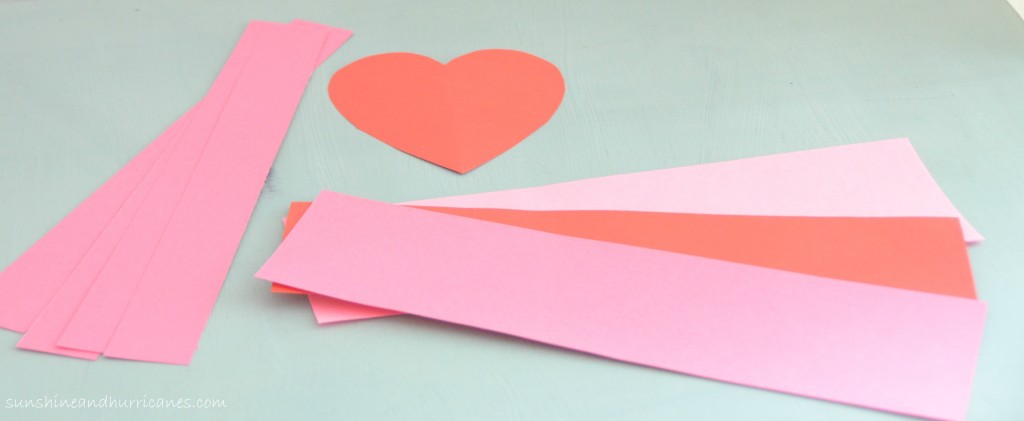 We used pink & red construction paper and a stapler to create the hats, easy as can be! For the pieces that fit around the head, I cut the paper about 2.5″ wide and sized to each child's head, then stapled shut. 4 1.5″ strips of paper were used for the vertical part and we stapled a heart on top.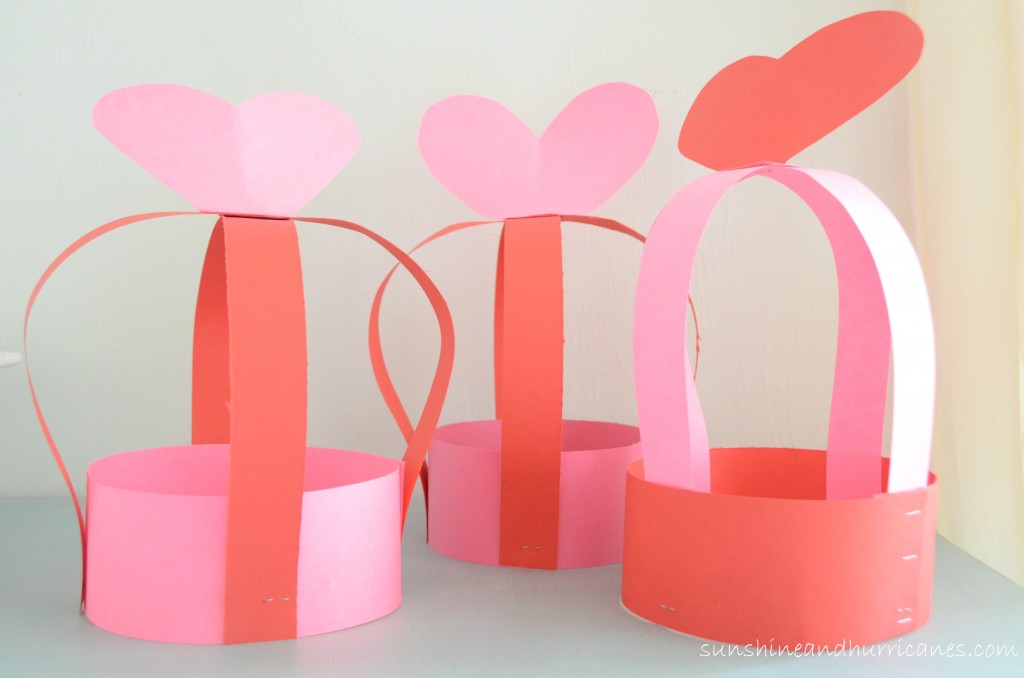 These super silly Valentine Party Hats will fill your need and make some pretty cute props for any February celebration! I love how simple this project is and perfect for kids from toddler to tween!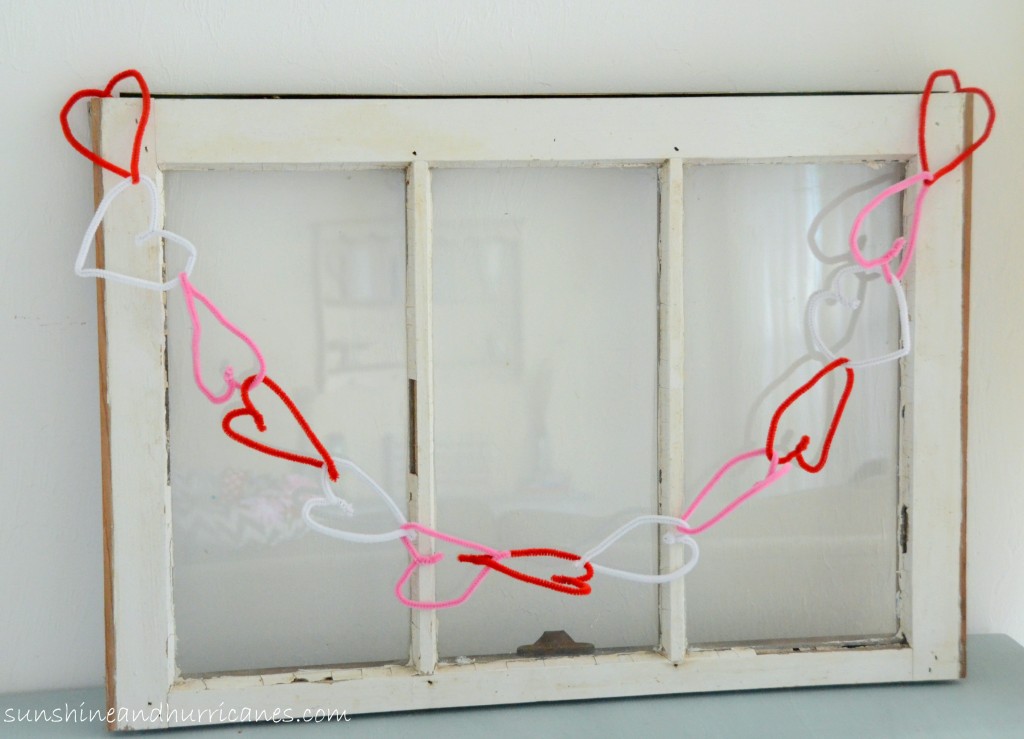 Grab some pipe cleaners and set those kids to bending! This is such an easy little project and would look adorable strung around a classroom, across a mantle, mirror, or staircase! You could also use it as a countdown chain, beginning February 1st, for Valentine's Day!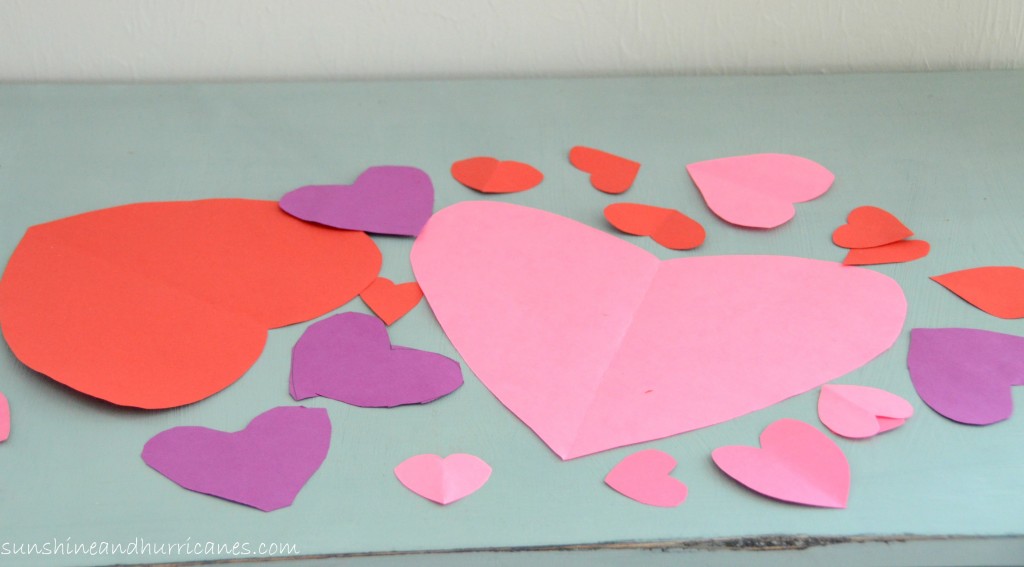 Depending on the age of your little Valentines, you can lay out a variety of colored hearts or some scissors and paper to let the kids cut their own. I gave the kids some glue, the prompt "Animals", and encouraged them to see what they could create using these hearts.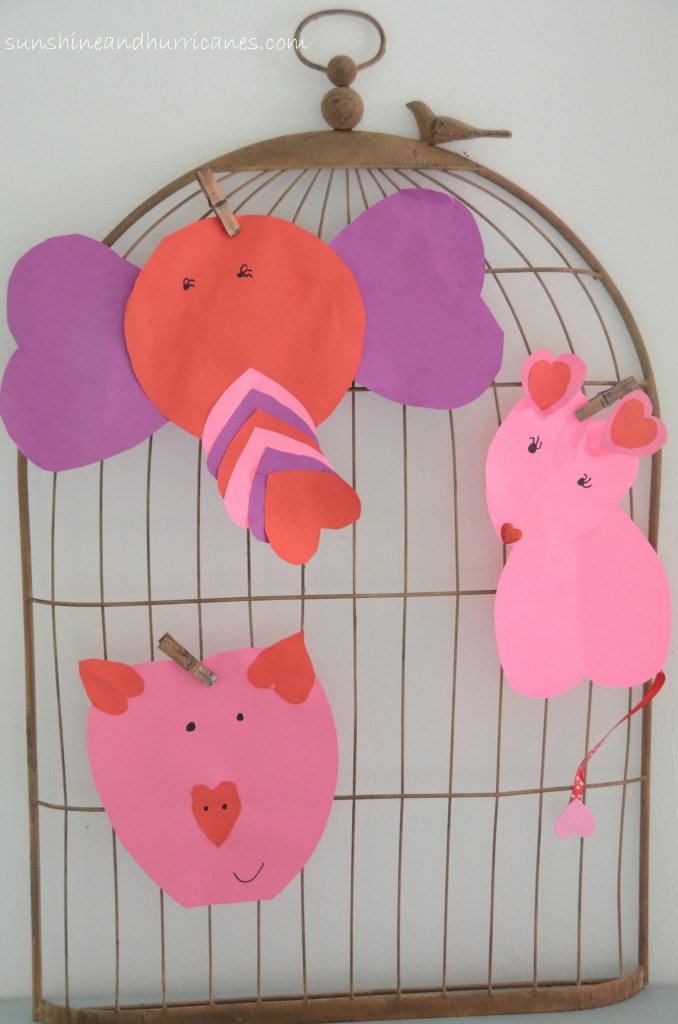 My artists came up with an elephant, mouse, & a piggy! They loved this activity so much we're going to do a few more rounds with different prompts, like "transportation", "food" and "use your imagination"!
All of these activities would be perfect for individual centers in a preschool or early elementary classroom as well as at home!
If you need more ideas for kids and Valentine's Day, be sure to check out our Kid's Valentine's Day Necklaces or Playdough Cupcakes!
OR follow our Valentine's Day Pinterest Board!
Follow Sunshine and Hurricanes 's board Valentine's Day on Pinterest.