This post may contain affiliate links.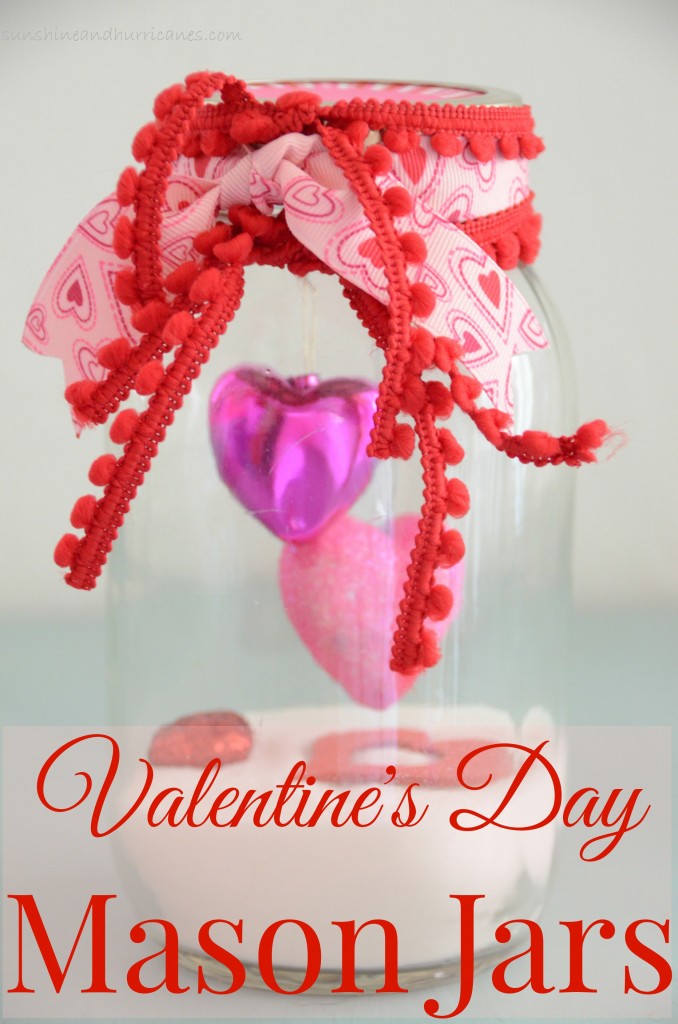 It's no secret I'm a lover of mason jars
, mostly because they're just so versatile! They're great for storage, crafts, organizing, parties, the list goes on and on. I started experimenting with a few jars
for Valentine's Day and came up with a couple different ideas!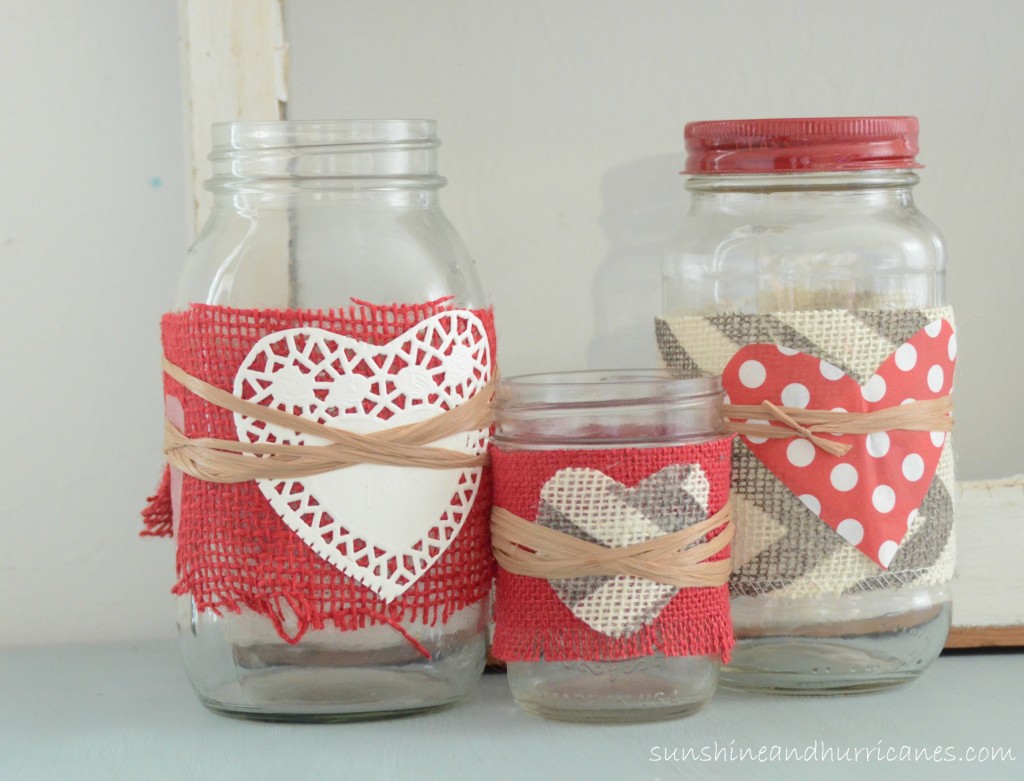 Remember the super easy & quick 15 Minute Valentine's Wreath? I had leftover chevron burlap and other scraps so I tied and taped the extras on a few jars.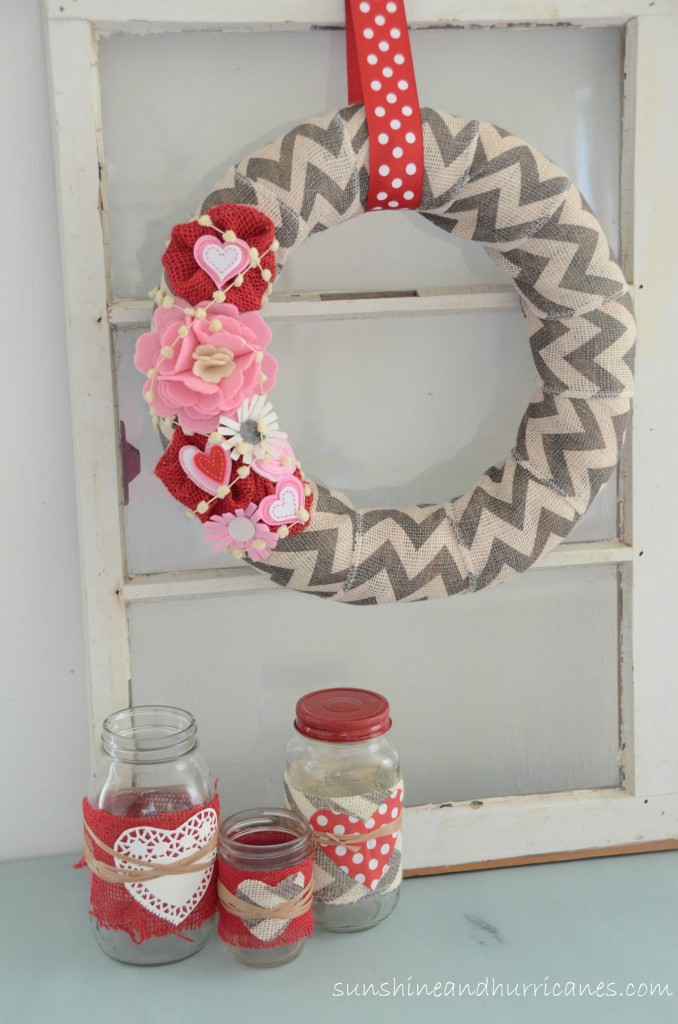 Voila, the perfect complement to the wreath and all in 10 minutes! How easy is that?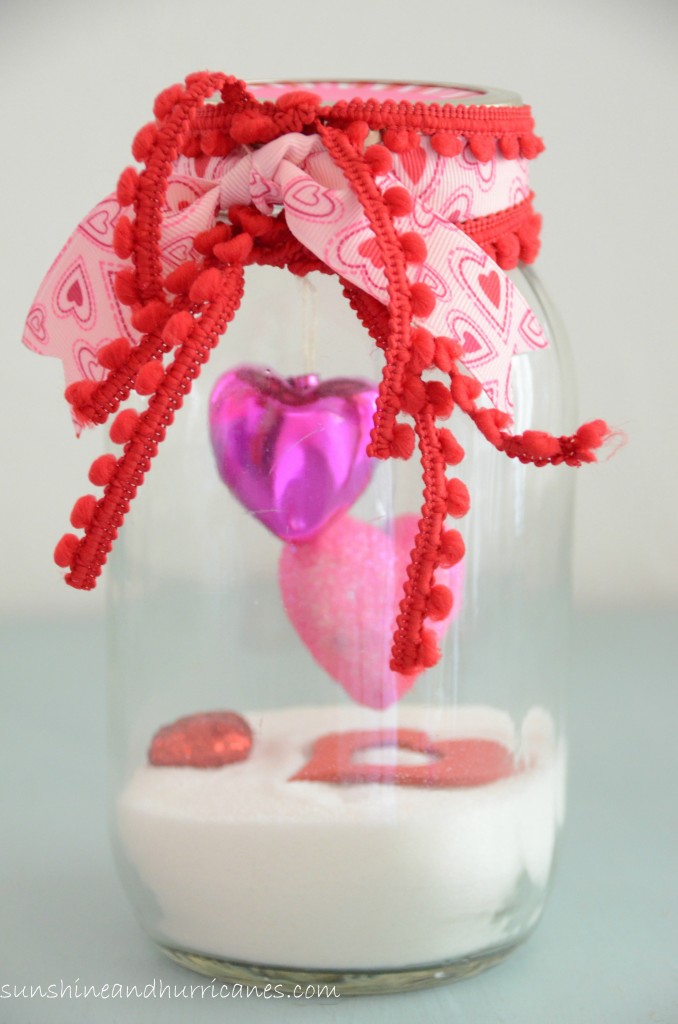 We don't see snow here in sunny Florida so we're always up for a little crafting involving snow. I grabbed a few sizes of jars
and added plain ol' white sugar on the bottom and then some Scotch tape to attach suspended hearts from the lids! I took little heart doo dads
, beads
, felt shapes
, wood shapes, stickers
, and whatever else I could find around the house, attached them to fishing line and taped inside the lid. I stuck a cupcake liner over the inner piece of the lid and then the ring piece over that, just to make the top festive, too! The last step was adding trims and ribbons from my stash to give some texture extra pop to the jars.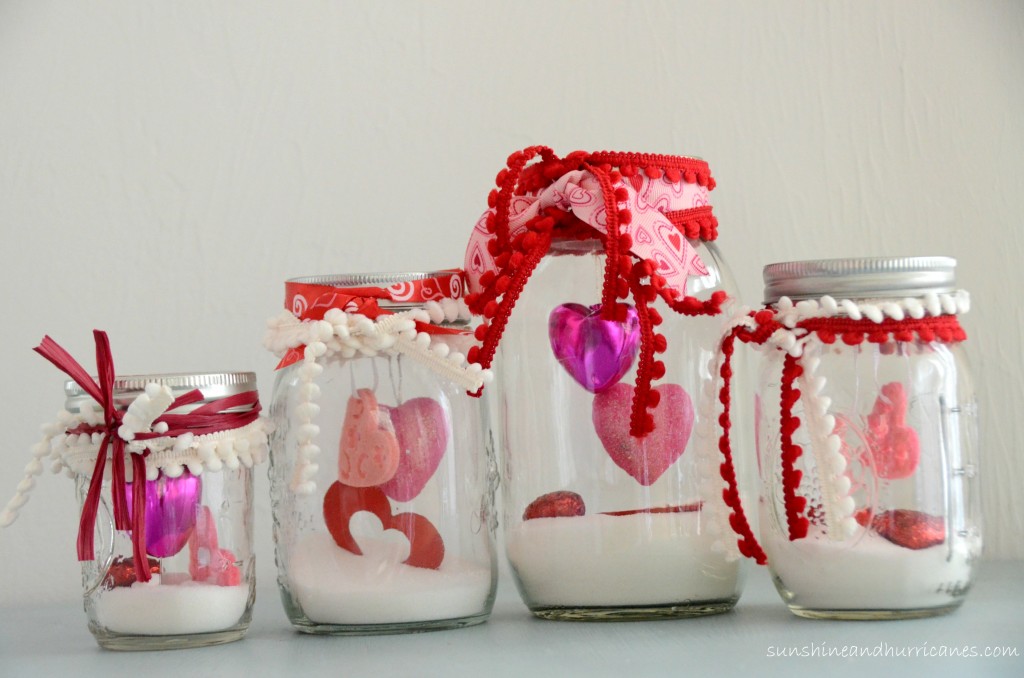 I just love grouping things together and creating cute little vignettes out of things you have on hand! After Valentine's Day, you can empty the jars, tuck the embellishments away and recreate some fun next year! It took me less than 15 minute to make all of these. I think it'd be adorable to make a bunch for co-workers, friends, and neighbors or even invite some girlfriends over and let everyone go crazy creative with a few jars!