Inside:Valentine's Gifts for Tween Girls
She's your sweetie and still her daddy's valentine. She's got one foot in little girl land and one almost in the teenage era. She's learning who she is and discovering so many things about the world and she can be tricky to shop for these days!
In case you wanted to get her a little token of your affection this Valentine's Day, here are few Valentine Gifts for Tween Girls that are sure to win her heart.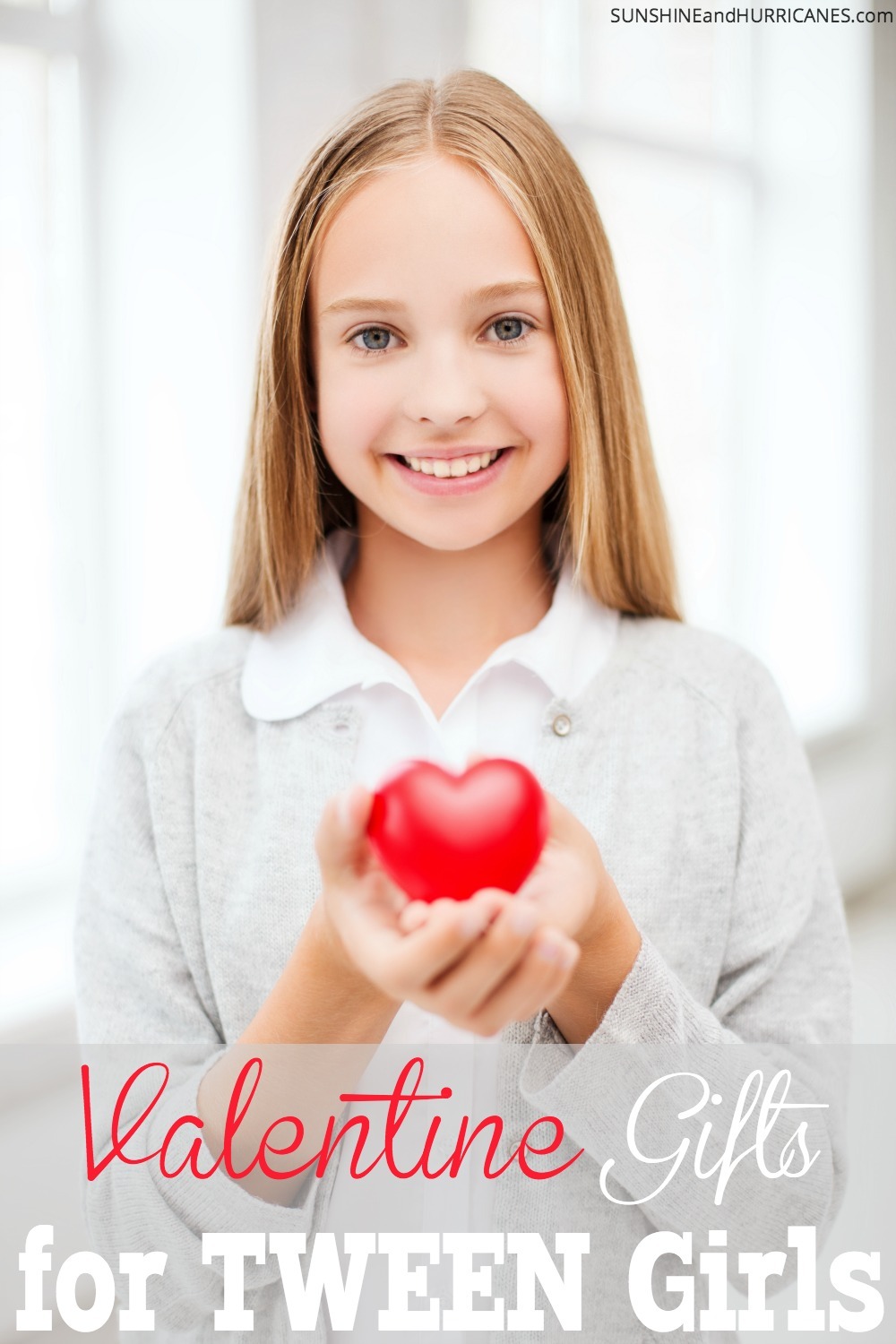 As a mom of 3 daughters, I've spent a lot of time at parties, playdates, and with packs of girls and have found what's a hit when it comes to gift giving!
These ideas are all priced at $15 or less so they're a fun way to say I love you this Valentine's Day!
Valentine Gifts for Tween Girls

Selfie Mic – This is a selfie stick meets microphone, basically karaoke on the go. Use the partner app to create music videos with any of over 3 million available songs! Pass this out at a slumber party and your work is done!

Lip Balm Lab Kit – Create your very own lip balm and explore the science behind making make up!

Lava Lamp – Harken back to a different era and share this retro treasure with your tween girl! Lots of color options and at 14.5″, it's just the accessory her room needs.

Money Maze Puzzle Box – Giving a monetary gift? Cards are so last century! Hide that cash in this fun puzzle box and have her use that brilliant brain to earn her prize!

Flippin' Awesome – Water bottle flipping is all the rage, this fun guide includes pull out game boards and challenges to complete with friends or on her own. Huge hit at my house!


Unicorn Pillow – The dream of owning a unicorn is within your grasp, this cutie will dress up her bed and maybe inspire her to make it once in awhile! 😉


Mastermind – Play the game of codemaker vs. codebreaker as deductive reasoning and logic are taught along the way!


Kitchen Science Kit – Six different experiments, all using household items, that'll get her walking through the scientific method and challenge her imagination.


Hair Chalk – Washes out easily with shampoo, this set gives her a chance to experiment and express her colorful side!

American Girl: The Ultimate Visual Guide – My daughter received this beautiful book for Christmas and has enjoyed even more than I imagined! 30 years of dolls, history, & behind the scenes info make this a must have for any American Girl Doll Lover! Be sure to check out our DIY American Girl Doll Bakery , this would also make an amazing gift or project!

Mermaid Tail Blanket – She'll be cozy as can be in her very own mermaid tail blanket. Perfect for snuggling up on family movie night!


Monkey String – Creativity abounds with this open ended material! 500 pieces of coated yarn allow her to build, shape, or decorate until her imagination stops for the day. Excellent to travel with, too….no messy clean up!

Inkadoo Tattoo Pens – Writing on yourself never gets old. This fun pack of pens is designed to create temporary tattoos and the included stencils result in hours of fun everytime a group of tweenies are at my house. Also, face painting kits are fab….like these girls are entertained for hours painting on one another. Art for the win!

Star Wars Graphic Tee – Calling all female Star Wars fans, fun & fresh shirt designs abound so hook your little rebel up with a fun new top!

Mother Daughter Journal – This is a unique way to foster good communication and set a productive pattern before the teen years hit. Packed with writing prompts, moms & their daughters can learn about each other while exploring fun & relevant topics.
Got Tweens? Than Don't Miss This Popular Posts:
Valentine Gifts for Tween Boys; Sweet and Silly Just Like Him
10 Ways To Build A Rock Solid Relationship With Your Teen (or Tween)
The BEST Tween Girl Gifts Ideas Straight From Tweens.

Would you add anything to our Valentine Gifts for Tween Girls?